I'm challenging you to eat one meal-sized salad every day for 10 days. Are you in for the 10 Day Salad Challenge?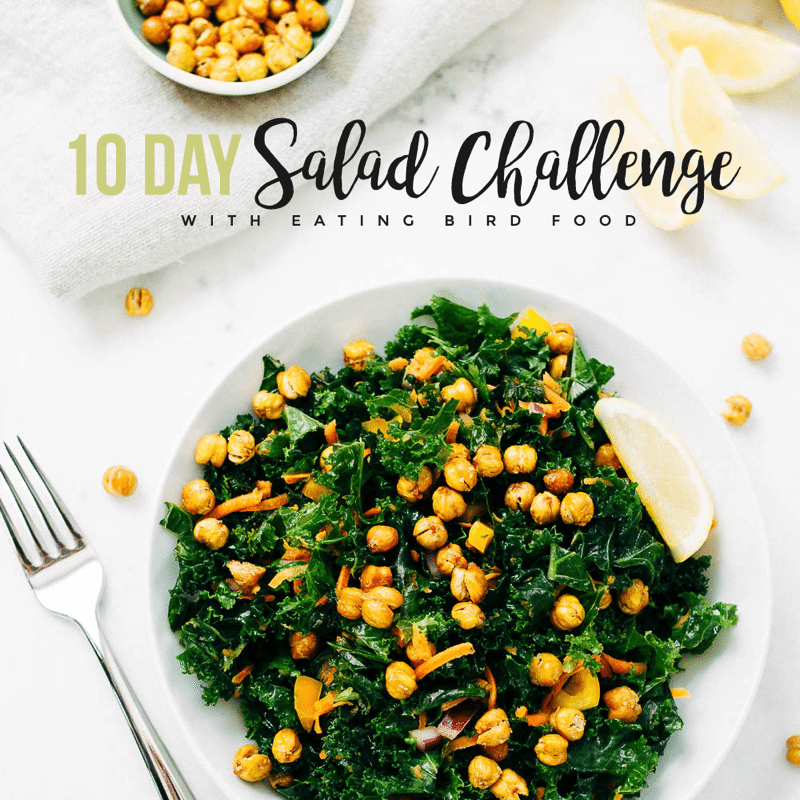 After releasing my Seven Slimming Meal-Sized Salads ebook last month I decided it would be really fun to organize and host a salad challenge.  As I mention in the ebook I've found that having one large salad a day is a great way to eat more veggies, get in a variety of nutrients and stay on track with my healthy eating goals. I'm hoping that with this challenge I can inspire as many people as possible to start eating one large, meal-sized salad a day and enjoy all the health benefits that come along with it.
The goal of this challenge is simple: Eat one meal-sized salad every day for 10 days. It can be for breakfast, lunch or dinner and it doesn't matter what type of salad it is, as long as it's healthy! I've come up with a few basic guidelines, 10 salad recipes and a grocery shopping list with everything you'll need to make 10 tasty salads.
I don't want to this to feel overwhelming so there's no obligation to make all the recipes I recommend or have a completely different salad each day. I want to give suggestions, but I know that some people will have dietary restrictions or simply won't have time to make all the recipes. No worries! Make this challenge your own.
Here are the basic guidelines:
Have one meal sized salad every day for breakfast, lunch or dinner.
Your salad must have tons of veggies, a good source of protein and a healthy fat. <–I'll be sharing tips for making a meal-sized salad next week.
Your salad doesn't necessarily have to have a base of lettuce or greens, although it certainly can.
Share your salad creations via social media using the hashtags #saladeveryday and #eatingbirdfood. Don't forget to tag me so that I see the post! Who knows, there may even be a prize involved. 🙂
The challenge will go from Monday, July 11 to Wednesday, July 20. I'll be posting about the challenge here on the blog and sharing my salad creations on social media so be sure to follow along for inspiration and motivation.
Before we get started, you'll want to download the shopping list and the Seven Slimming Meal-Sized Salad ebook because a few of the recipes are in it.
Ready to see the delicious salads you'll be eating? Here you go!
Day One: Black Bean Fiesta Salad // in the ebook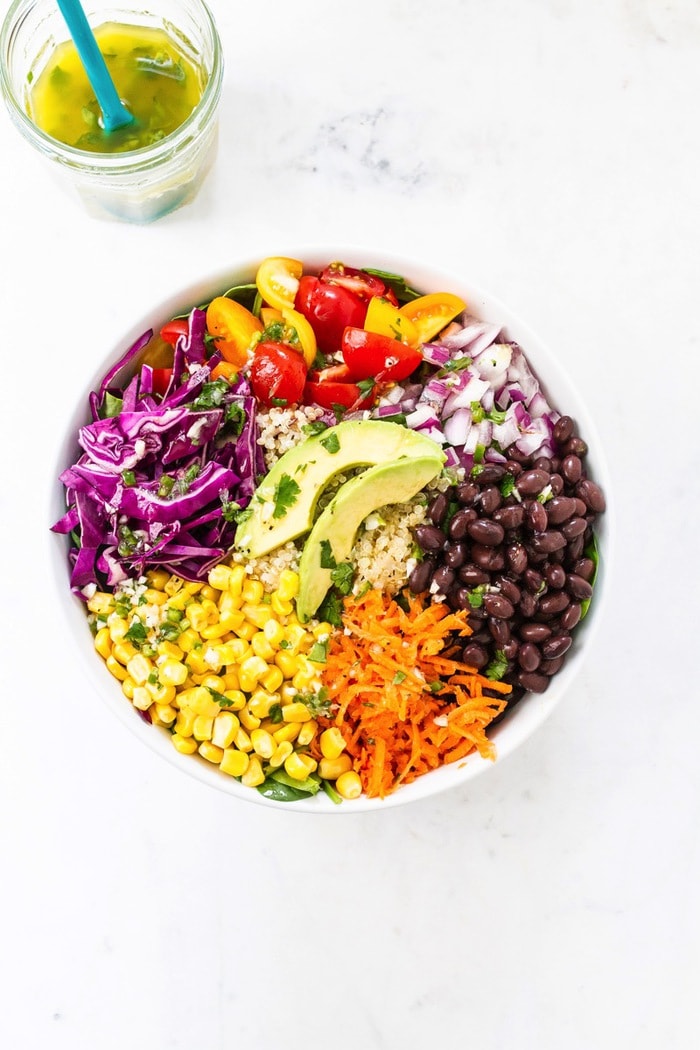 Day Two: Asian Edamame Salad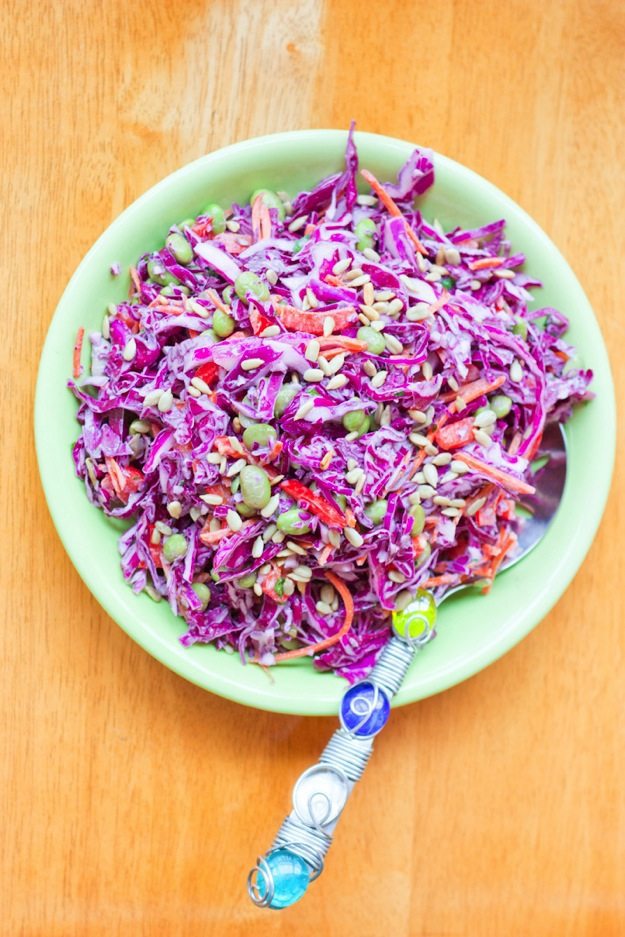 Day Three: Greek Salad // in the ebook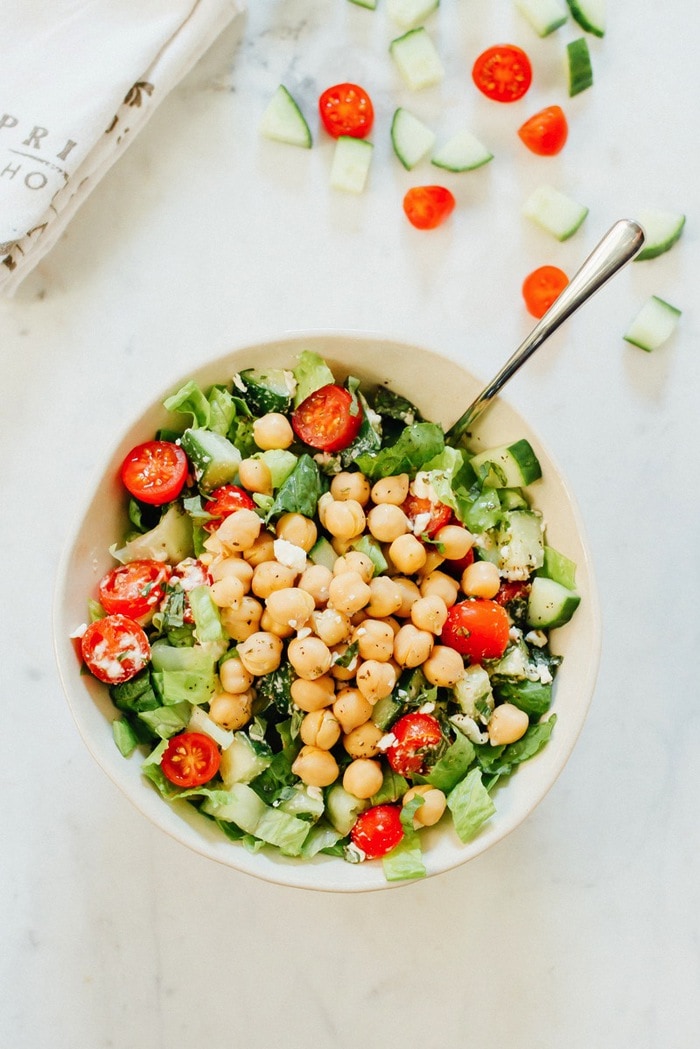 Day Four: Deconstructed Guacamole Salad + Fav Protein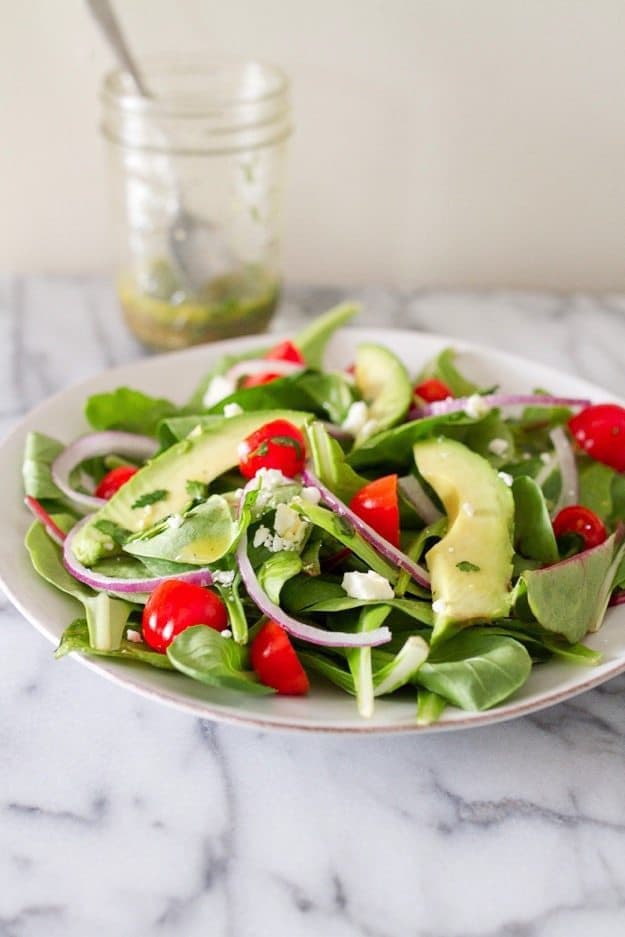 Day Five: Strawberry Fields Salad //in the ebook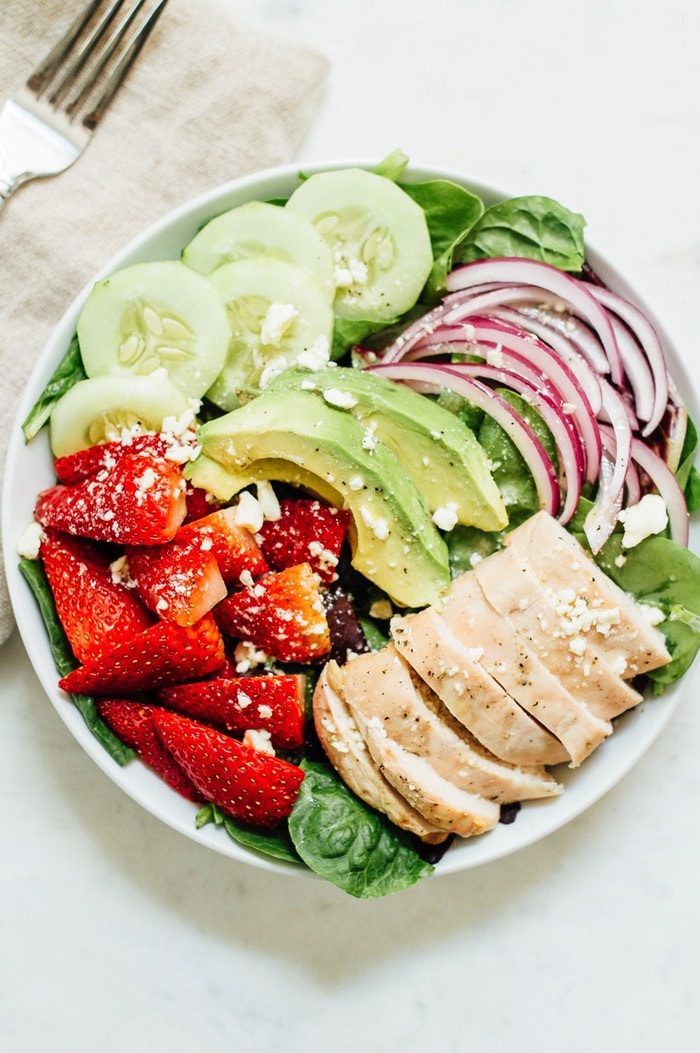 Day Six: Kale and Cabbage Pad Thai Salad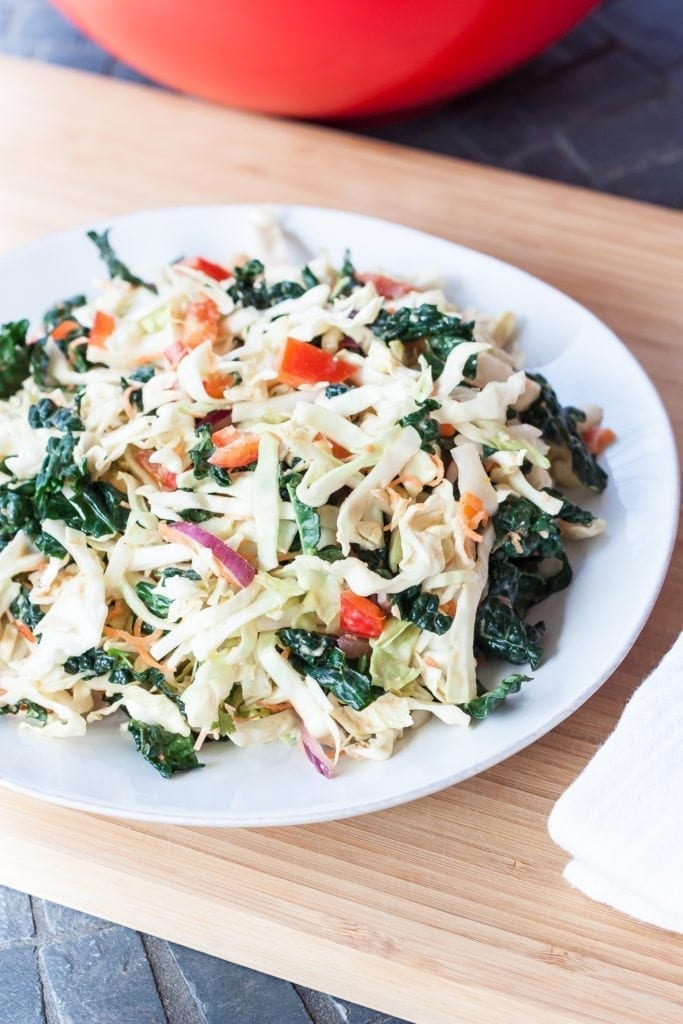 Day Seven: Grilled Salmon Salad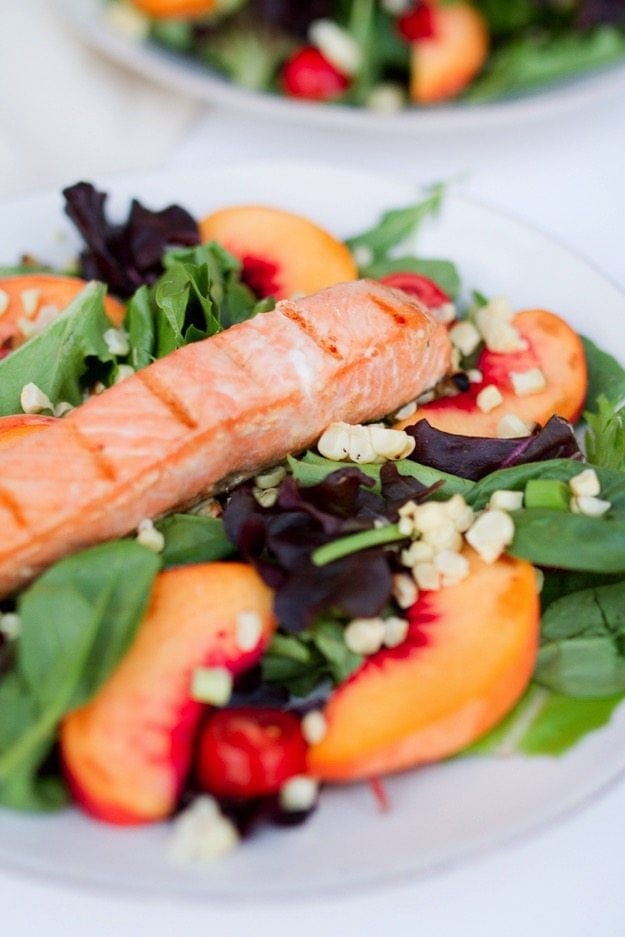 Day Eight: Lemon Love Kale Salad // in the ebook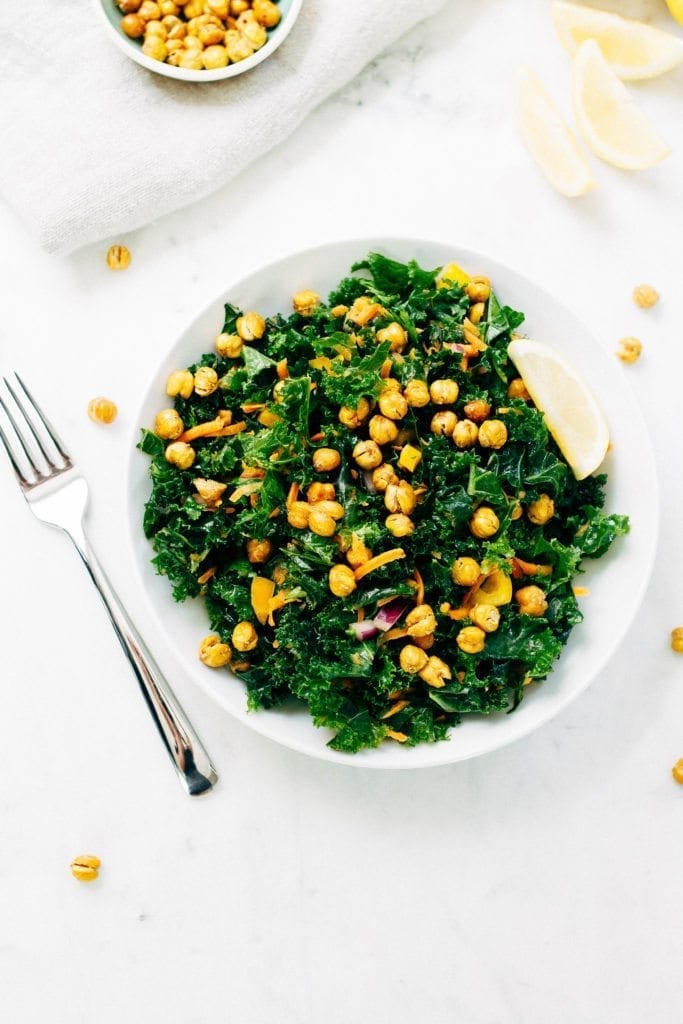 Day Nine: Mediterranean Lentil Salad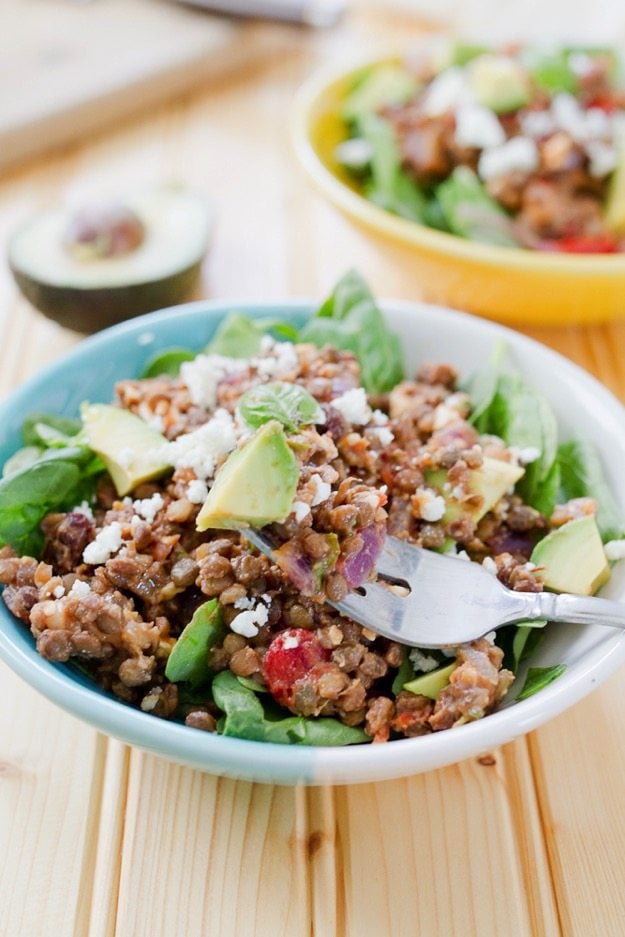 Day Ten: Make Your Own Salad (use this Kaleidoscope Salad as inspiration)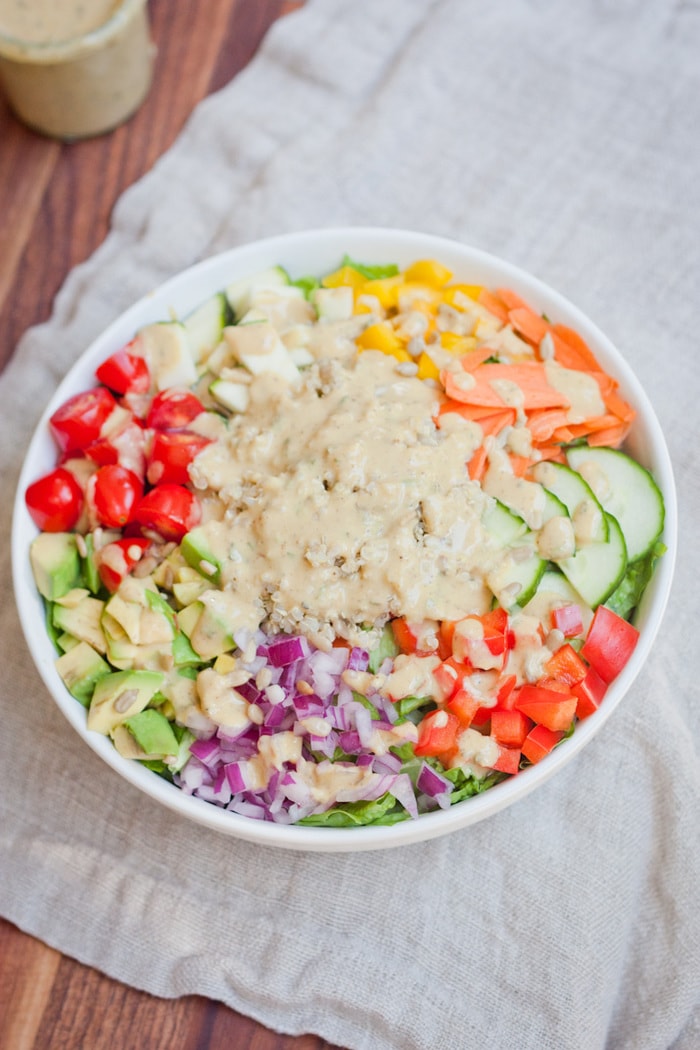 Are you in for the salad challenge? Let me know in the comment section! 🙂