Guess what came out of hibernation last week? My juicer! I have the Conscious Cleanse to thank for reminding me to dust if off and Parkesdale Farms for inspiring me to make a strawberry juice by sending me a massive shipment of strawberries.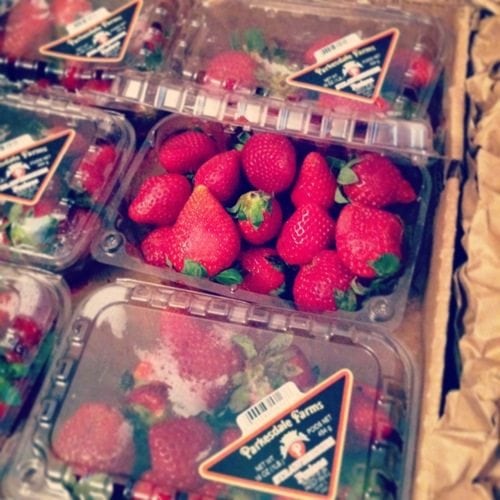 What do you do when you have eight cartons of strawberries? Share, snack and then juice… at least that's what I did.
It's not berry season here in Virginia so it was such a fun surprise to have perfectly ripe strawberries from Florida to snack on. And I'd never juiced strawberries before but since I had so many I decided to give it a shot.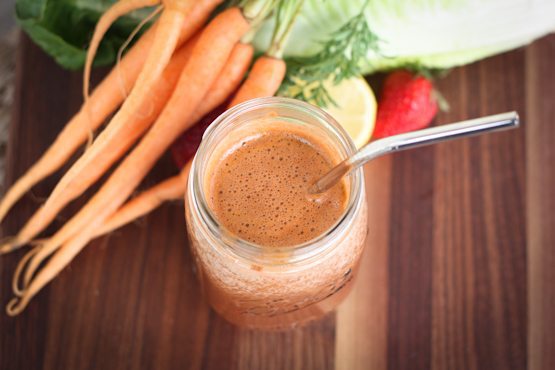 I threw a bunch of strawberries into the juicer and although the juice was delicious on it's own, I couldn't stop there. I rummaged through my veggie drawer and started grabbing other things I thought would be good in the juice — romaine lettuce, carrots, lemon, kale…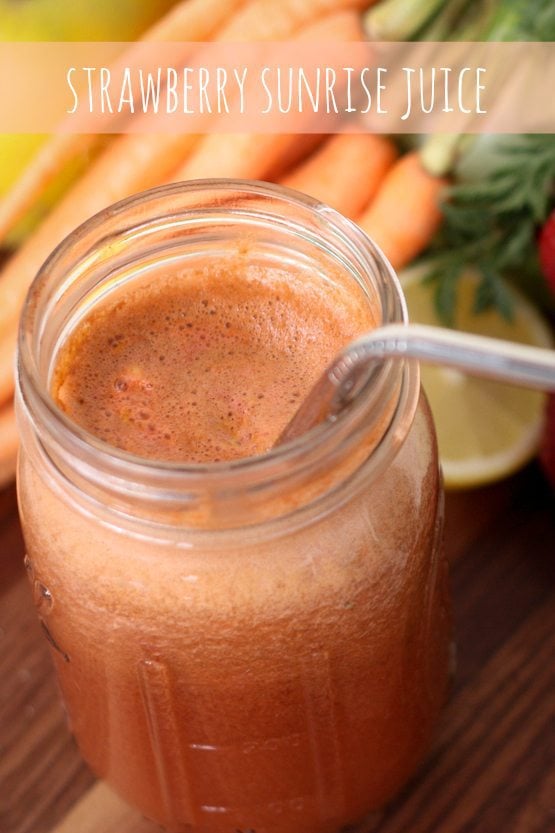 I took a sip at this point and thought it was pretty good but still a little earthy tasting so I added an apple. As it turns out, this was an awesome decision. It would have been fine without the apple but the added sweetness made it much more enjoyable. Hardcore green juice drinkers probably wouldn't need the apple so if that's you, feel free to try this recipe without it.
I shared a little of my juice with Isaac, but made him his own little cup of grapefruit juice as well, which btw is amazing and so much better than any bottled grapefruit juice you've ever tasted.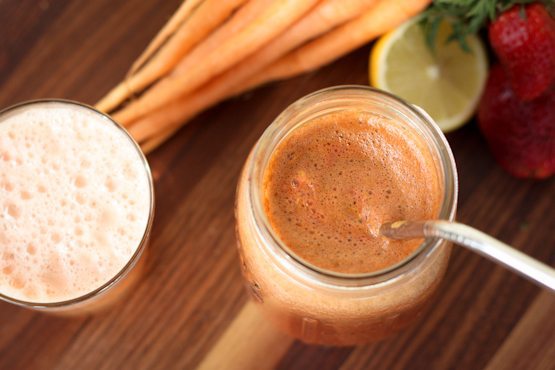 His and Hers.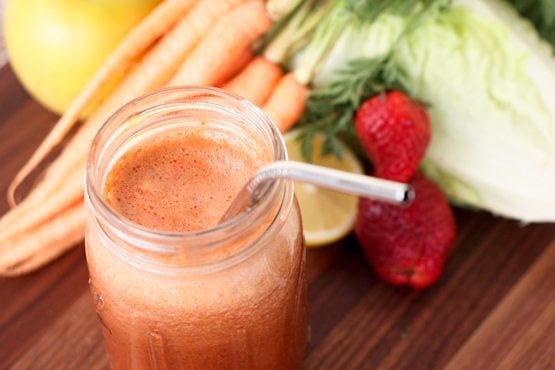 Print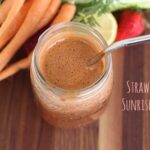 Strawberry Sunrise Juice
Prep Time:

2 mins

Total Time:

2 mins

Yield:

1
---
Ingredients
10-12 strawberries
1 head of romaine lettuce
3 carrots
1/2 of a peeled lemon
2 leaves of kale
1 apple
---
Instructions
Place all ingredients into a juicer. Enjoy!
Do you have a juicer? Are you using it or is collecting dust like mine was? What's your favorite juice combination? I still have my juicer out so I'm up for trying new combinations. 🙂