Get creative this winter with 22 healthy spaghetti squash recipes. Spaghetti squash is a delicious, low-carb seasonal vegetable that can be used a variety of ways — even for breakfast or dessert!
Spaghetti squash is one of my all time favorite things to eat during the fall and winter months. As soon as I see these babies start popping up at the grocery store I basically keep at least one stocked in my kitchen at all times. Spaghetti squash is not only delicious, but it's loaded with vitamins and minerals (namely vitamin C and a variety of b vitamins). It's also low in fat and carbs with a good amount of protein and fiber.
Given it's low-carb content and noodle-like strands it's often used as a substitute for pasta. Although that's one of the most common ways to prepare spaghetti squash it's by no means your only option. This noodly squash can be used for breakfast and dessert recipes too. I personally haven't had a chance to experiment with sweet spaghetti squash, but I'm so excited about the idea of it!
In the meantime, get ready for your meal planning to be made easier with this spaghetti squash recipe roundup. This post brings together so many delicious and creative ways to cook up this interesting vegetable. I hope this post will inspire you to grab a spaghetti squash the next time at you're at the grocery and get creative in your kitchen.


Spaghetti Squash Tuna Noodle Casserole Boats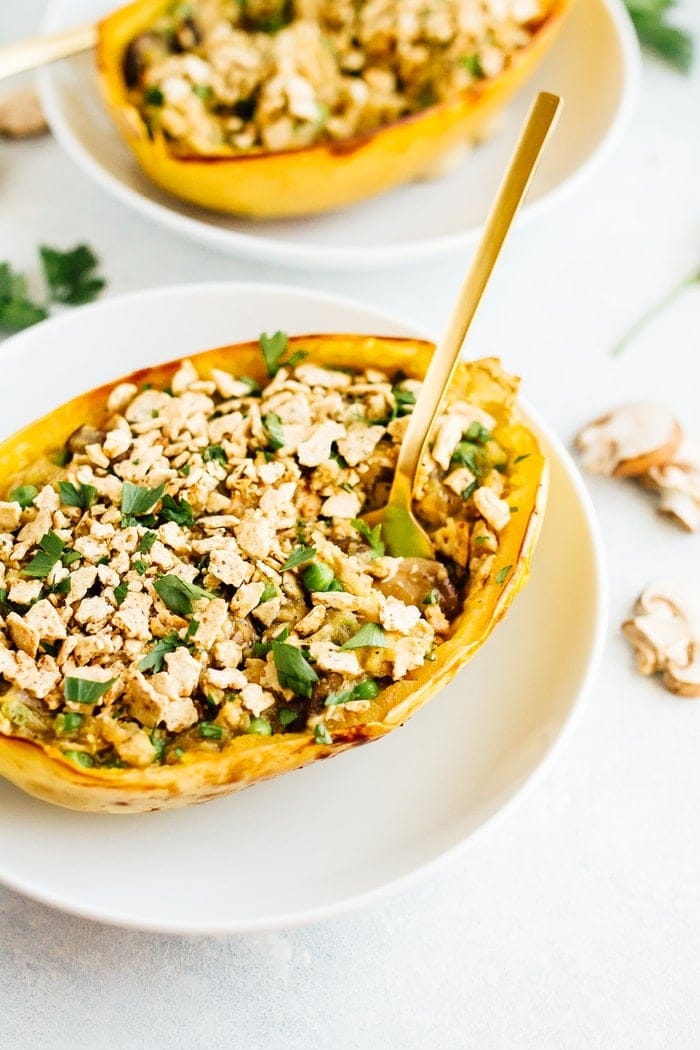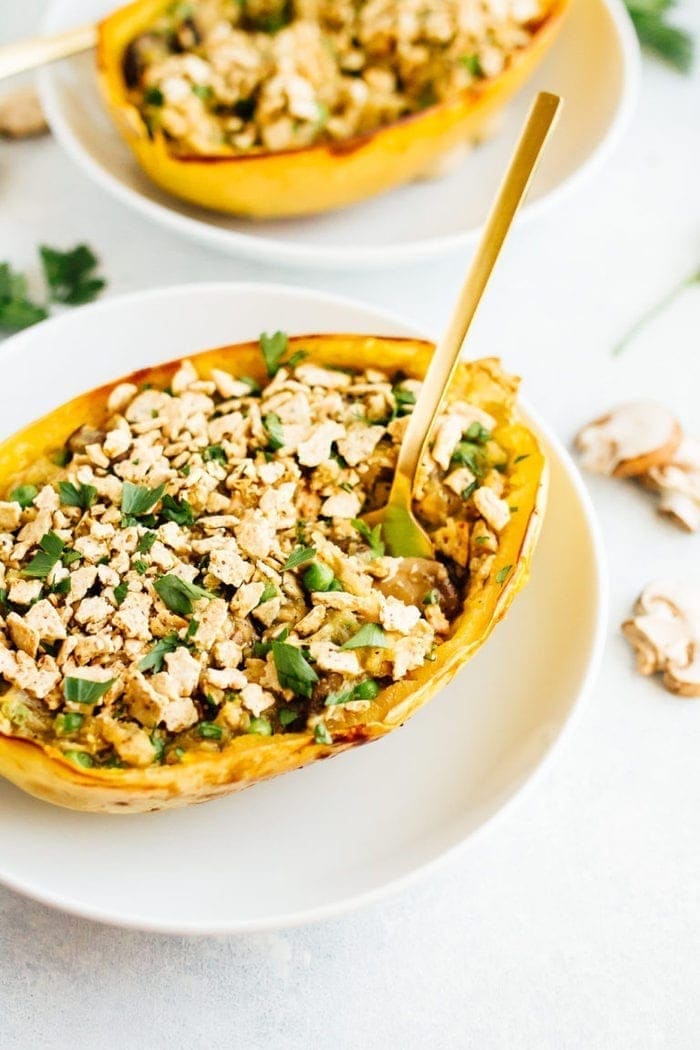 Tempeh Pasta over Spaghetti Squash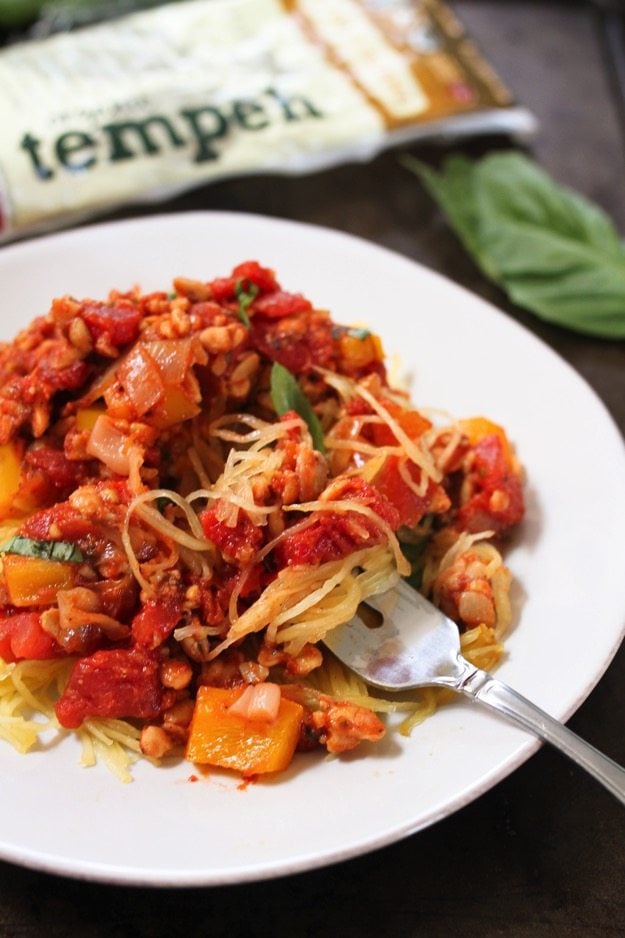 Stuffed Spaghetti Squash Lasagna Boats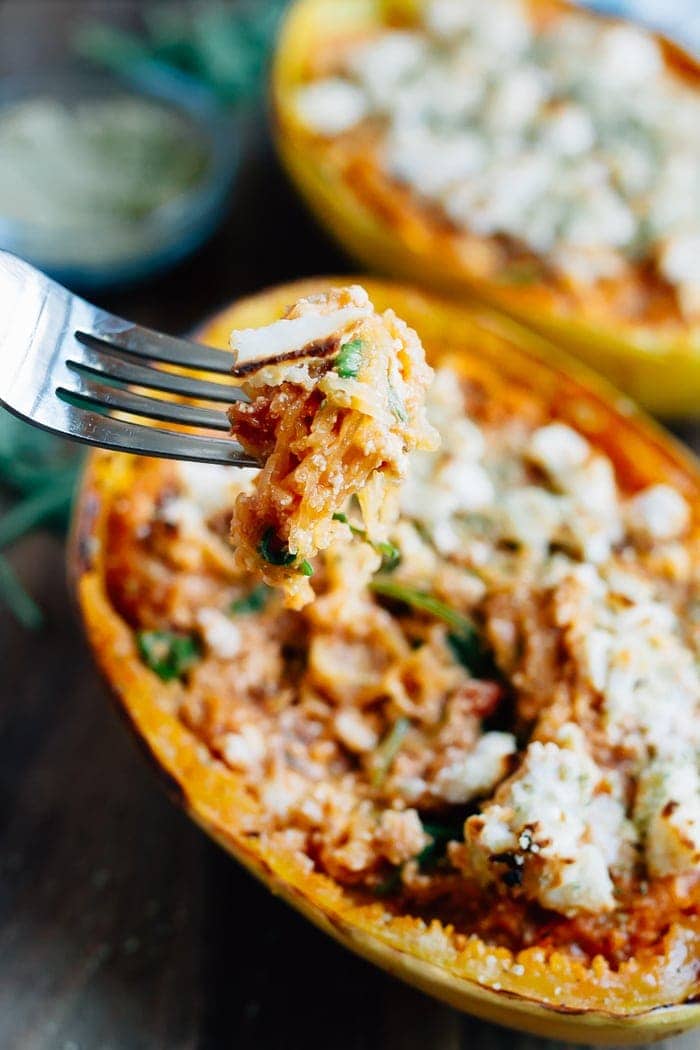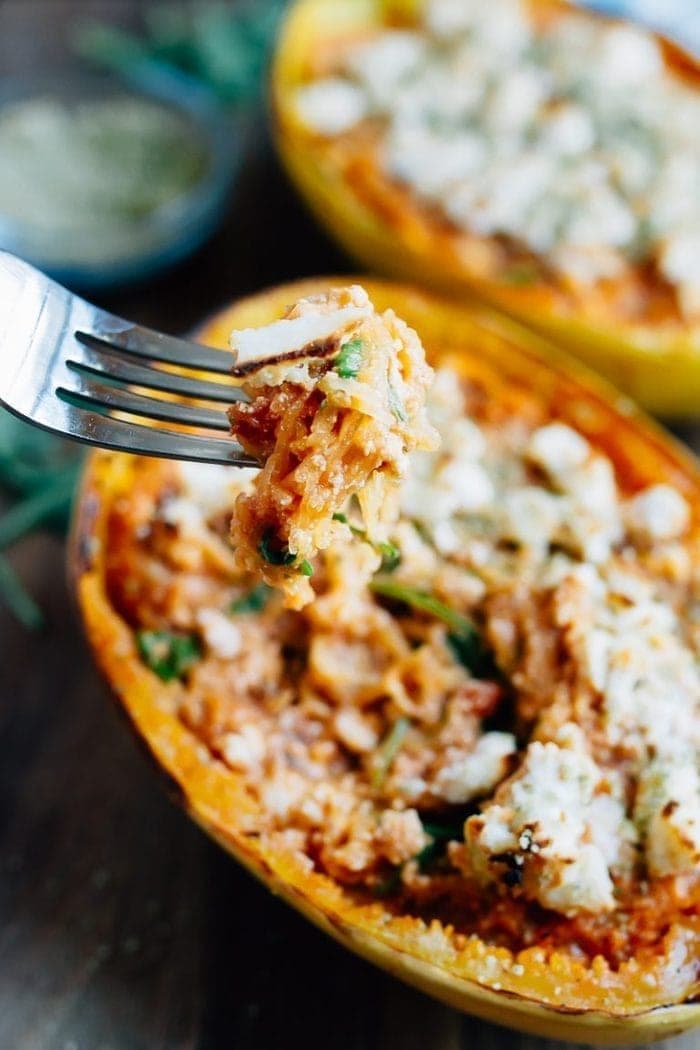 Spaghetti Squash with Roasted Broccoli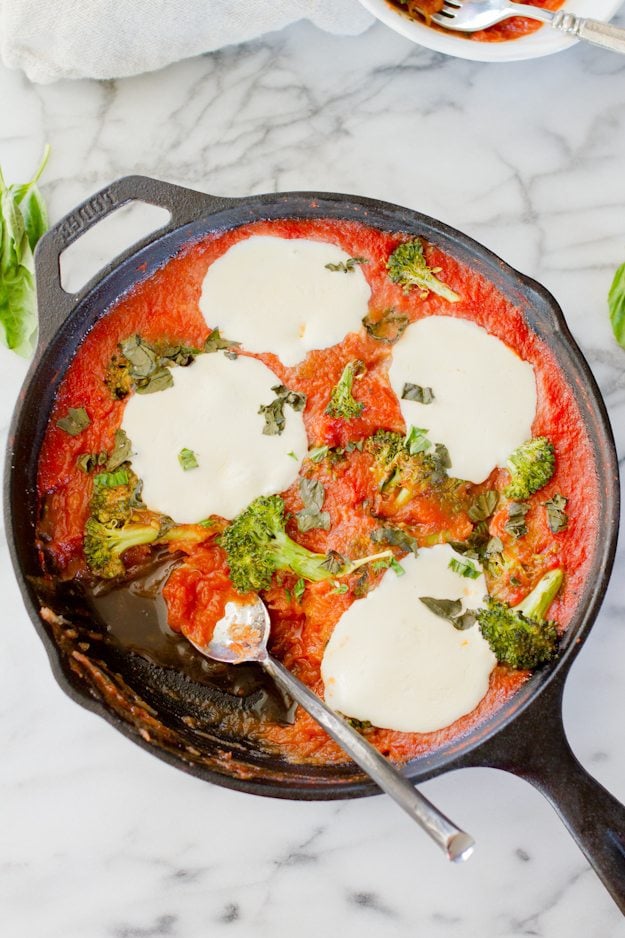 Garlic Spaghetti Squash with Herbs by Pinch of Yum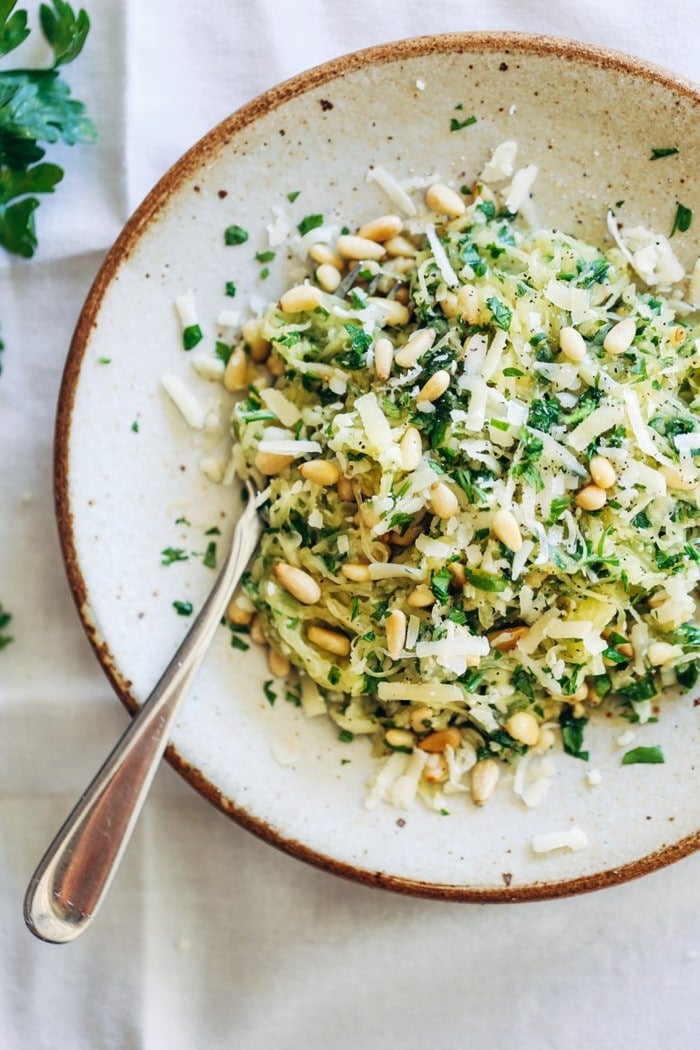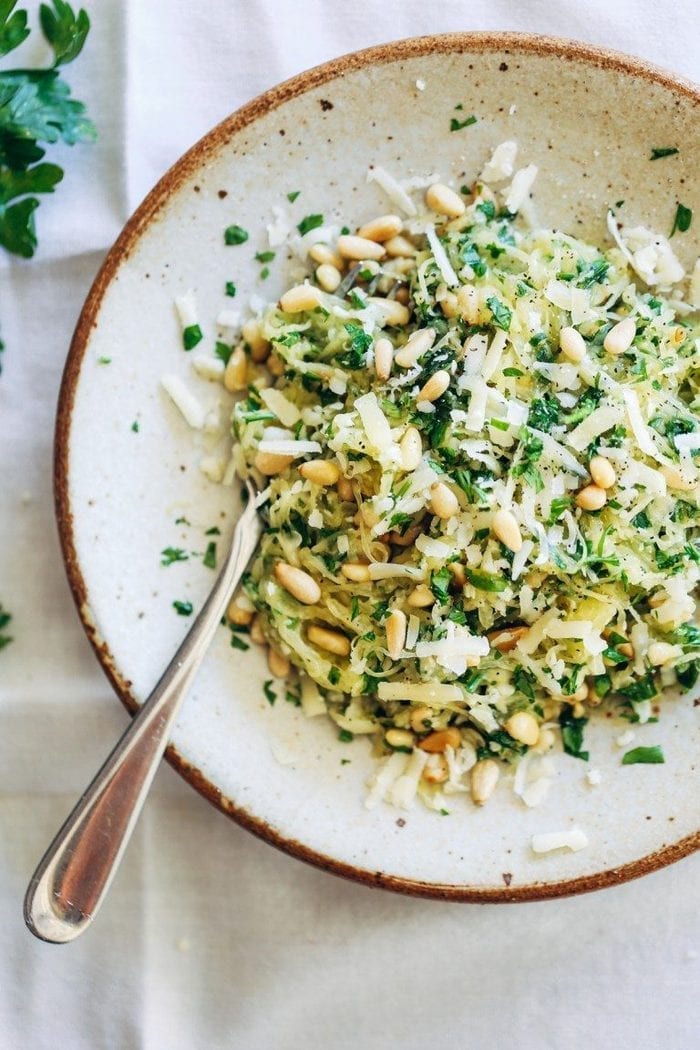 Spaghetti Squash Burrito Bowls by Cookie + Kate
Veggie Pizza Spaghetti Squash Boats by Toaster Oven Love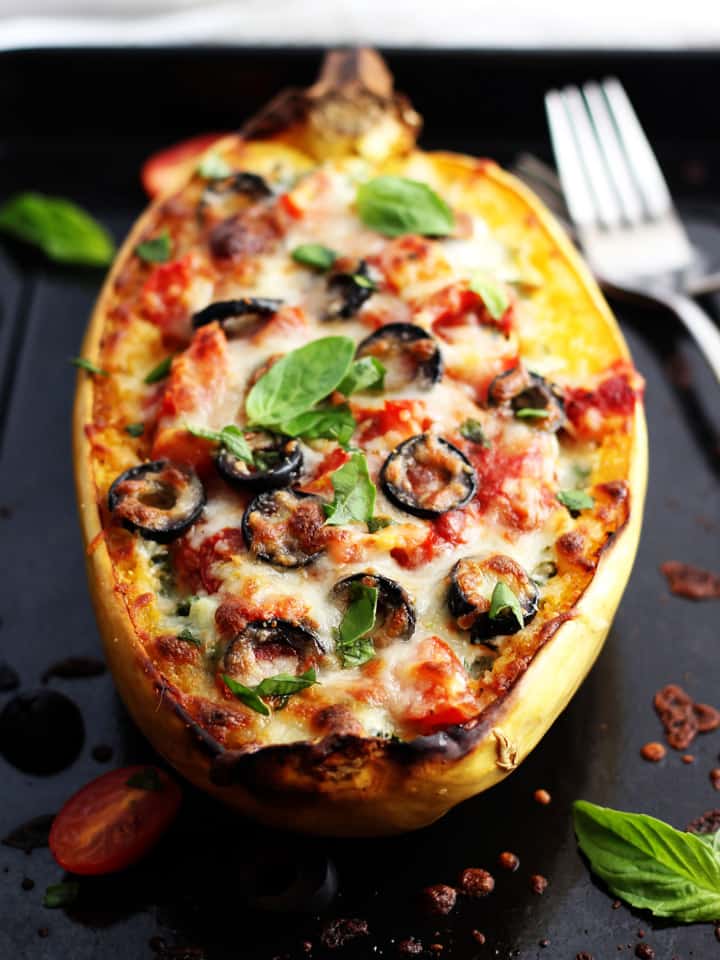 Spaghetti Squash Sesame Noodles with Edamame by Marla Meredith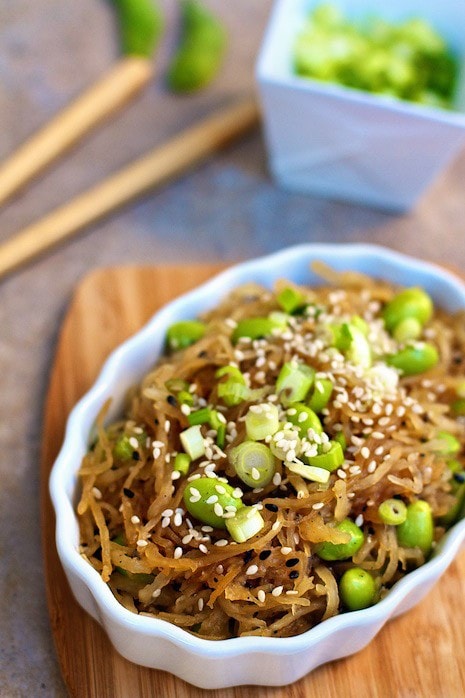 Creamy Garlic Spaghetti Squash by Real Simple Good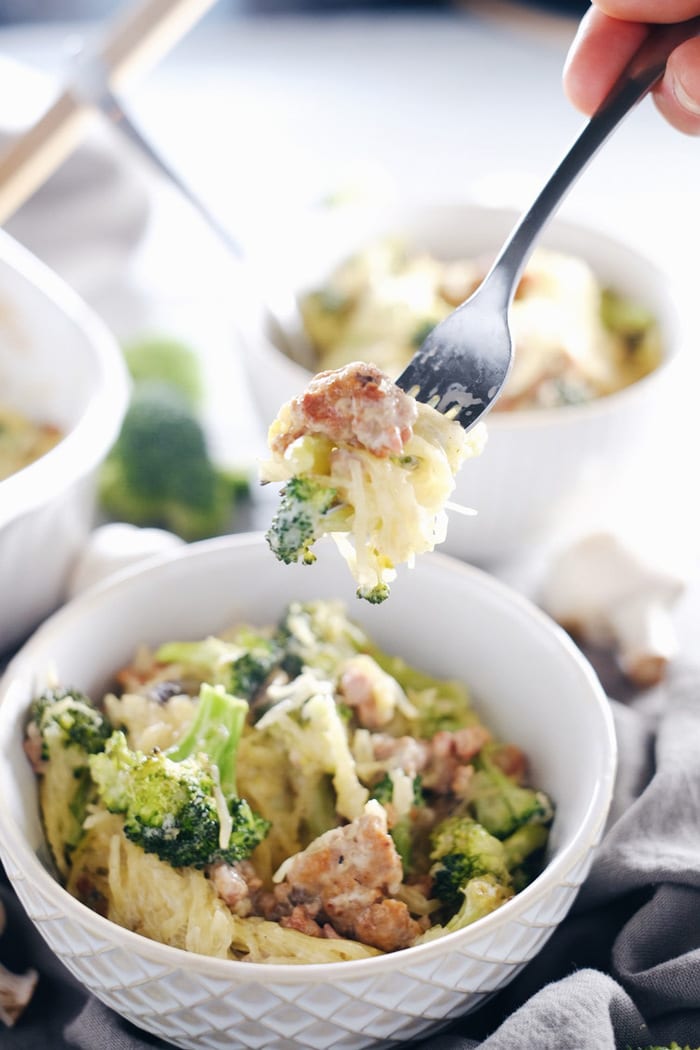 One-Pan Spaghetti Squash Chow Mein by Fresh Planet Flavor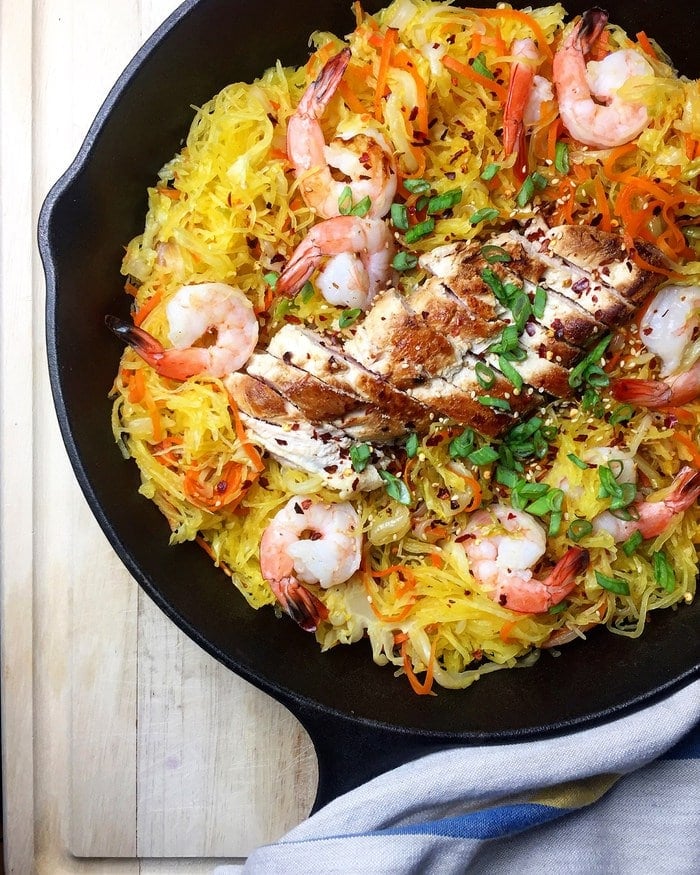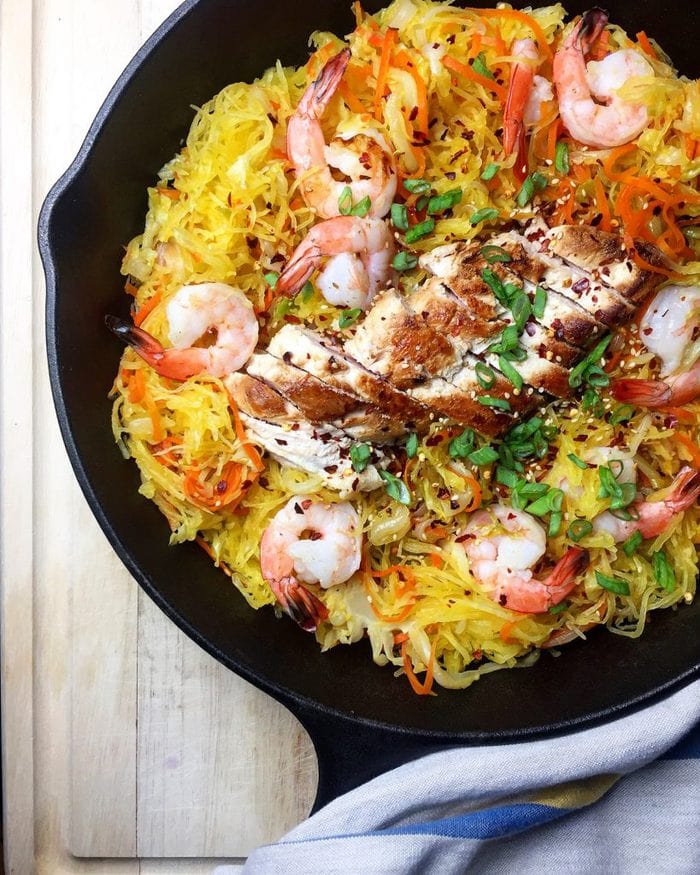 BBQ Chicken Spaghetti Squash by Peas and Crayons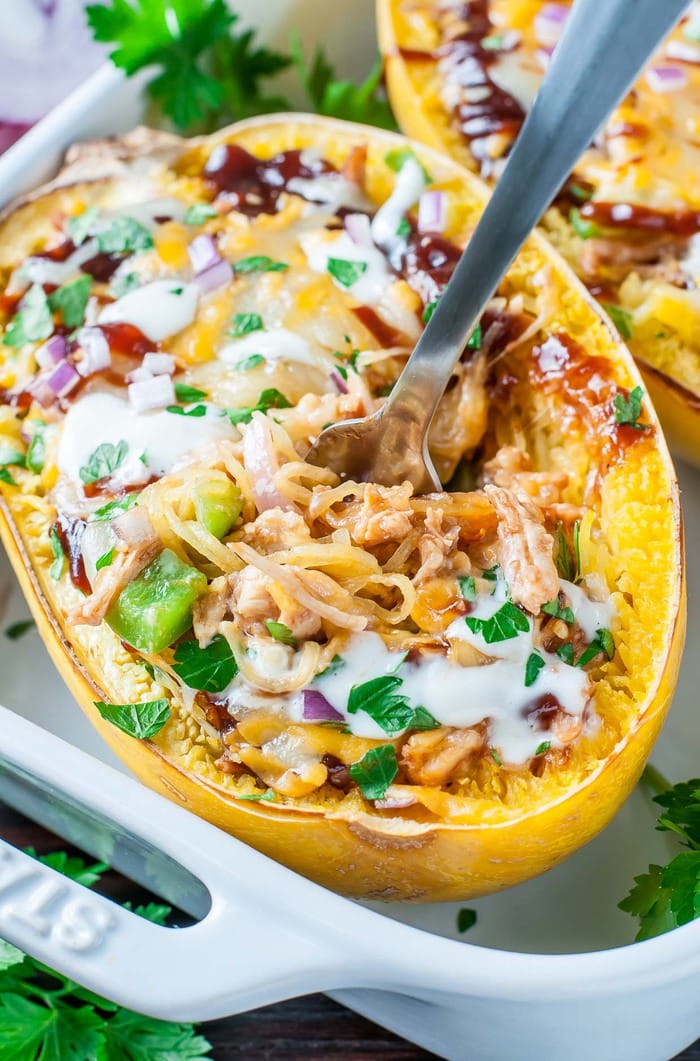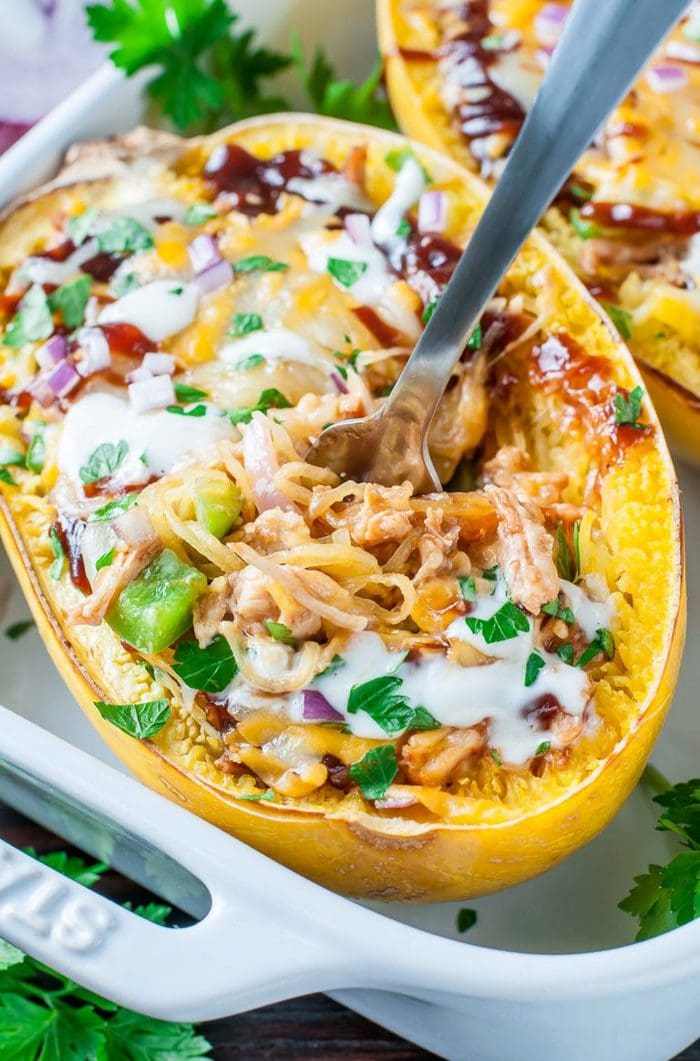 Spaghetti Squash with Rainbow Chard by Half Baked Harvest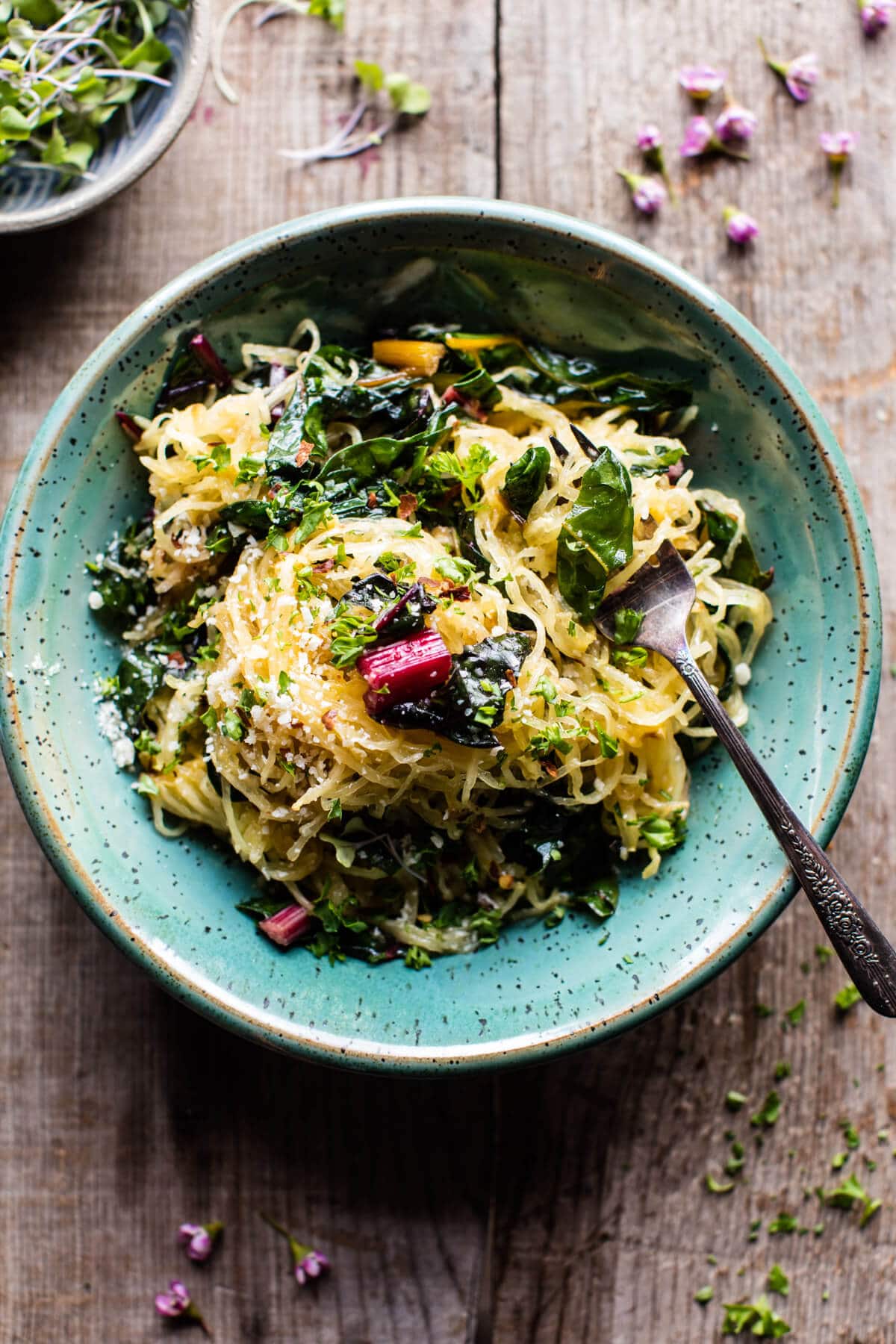 Vegan Mexican Stuffed Spaghetti Squash by Whitney Bond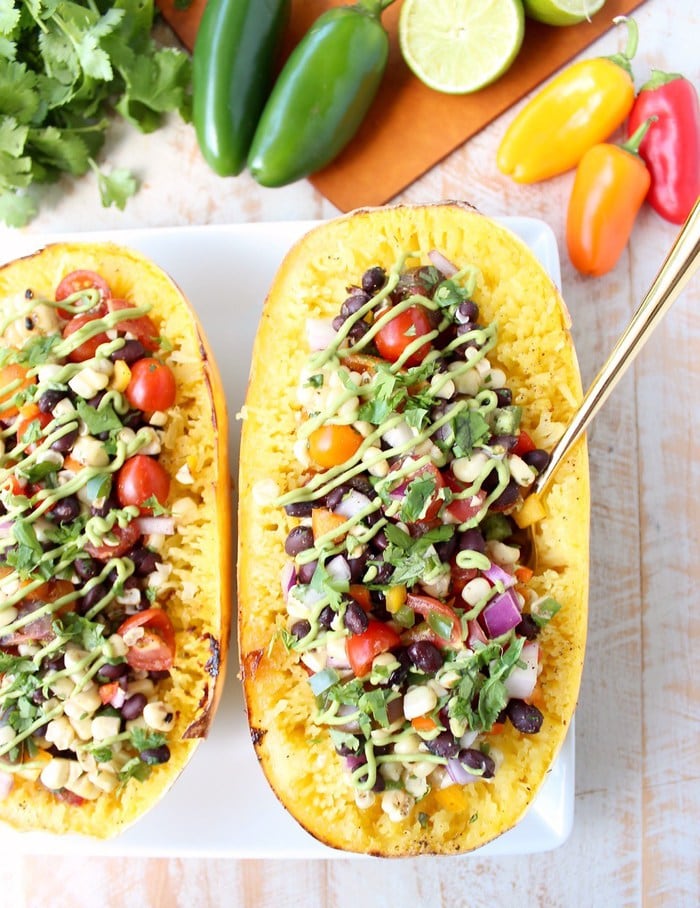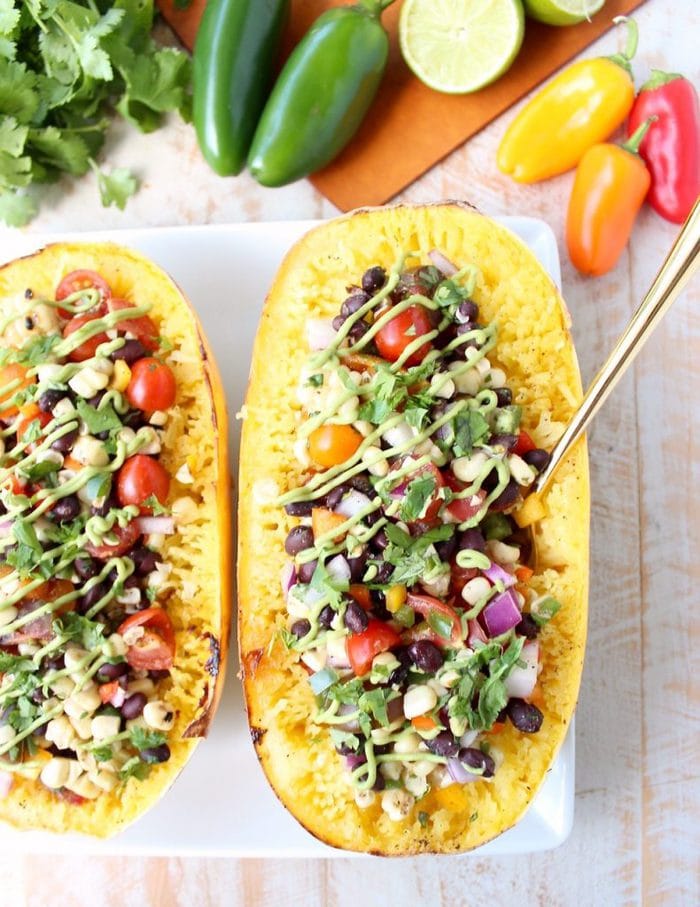 Spaghetti Squash Black Bean Bowls by The Glowing Fridge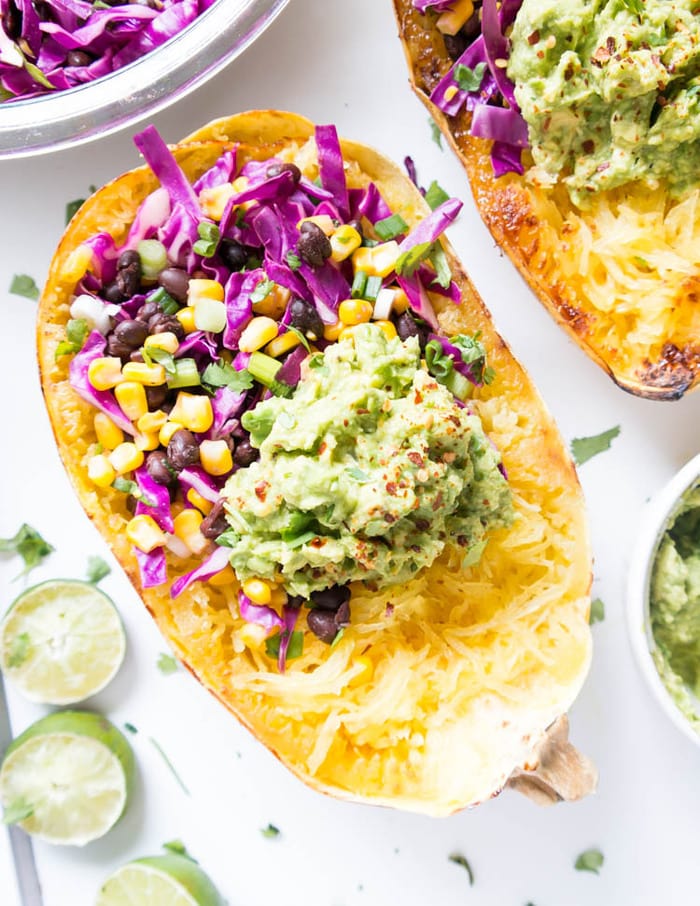 Spaghetti Squash Frittata with Sundried Tomatoes by Fit Mitten Kitchen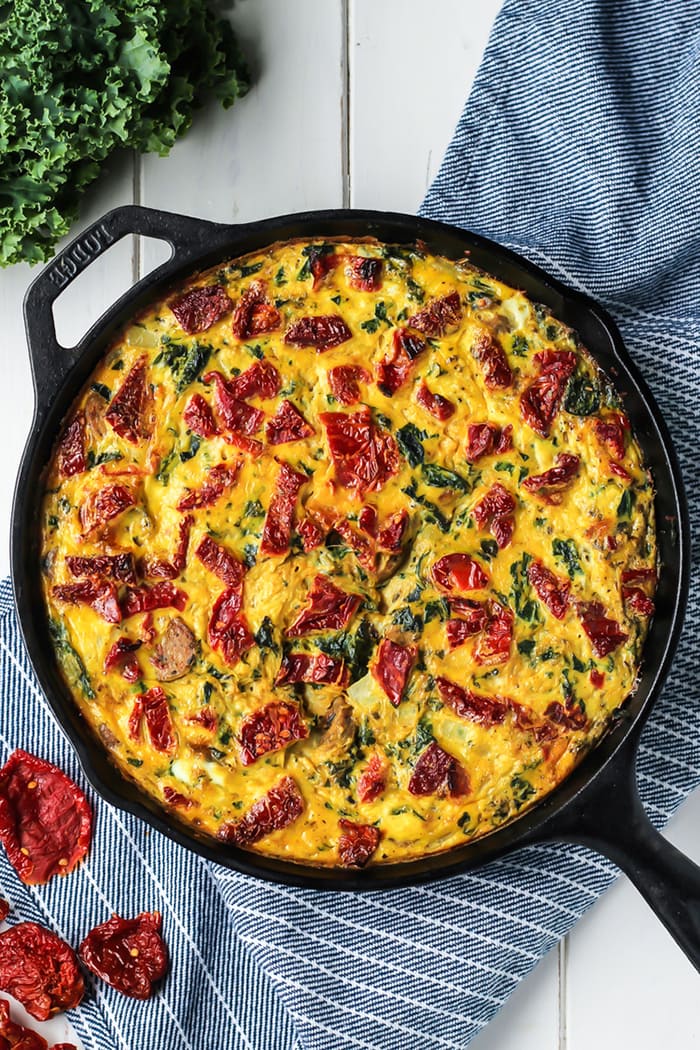 Vegan Breakfast Stuffed Spaghetti Squash by Peaceful Dumpling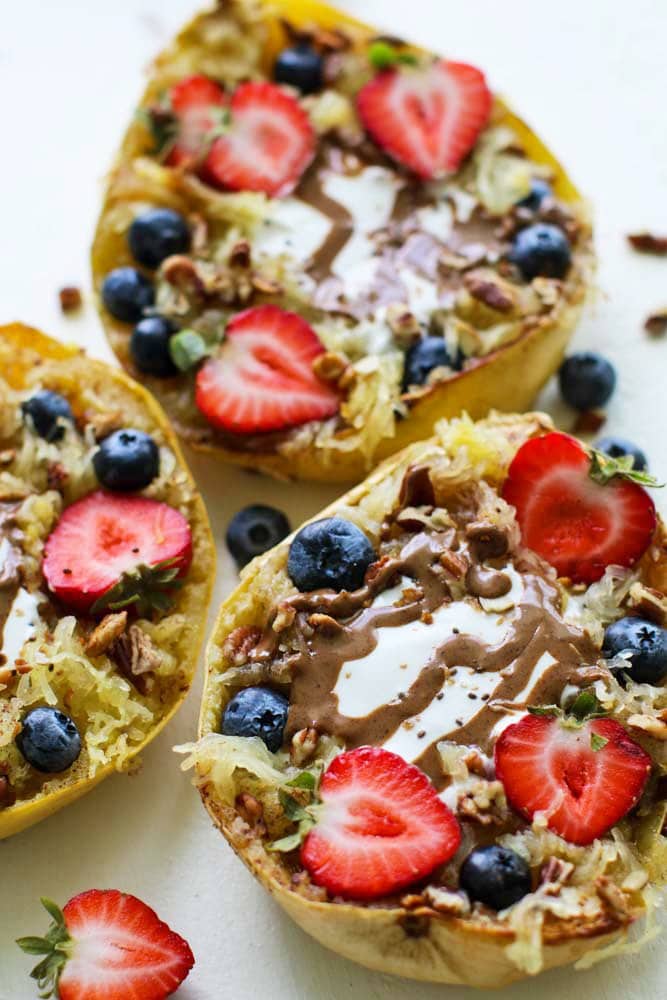 Chili Stuffed Spaghetti Squash Bowls by Making Thyme for Health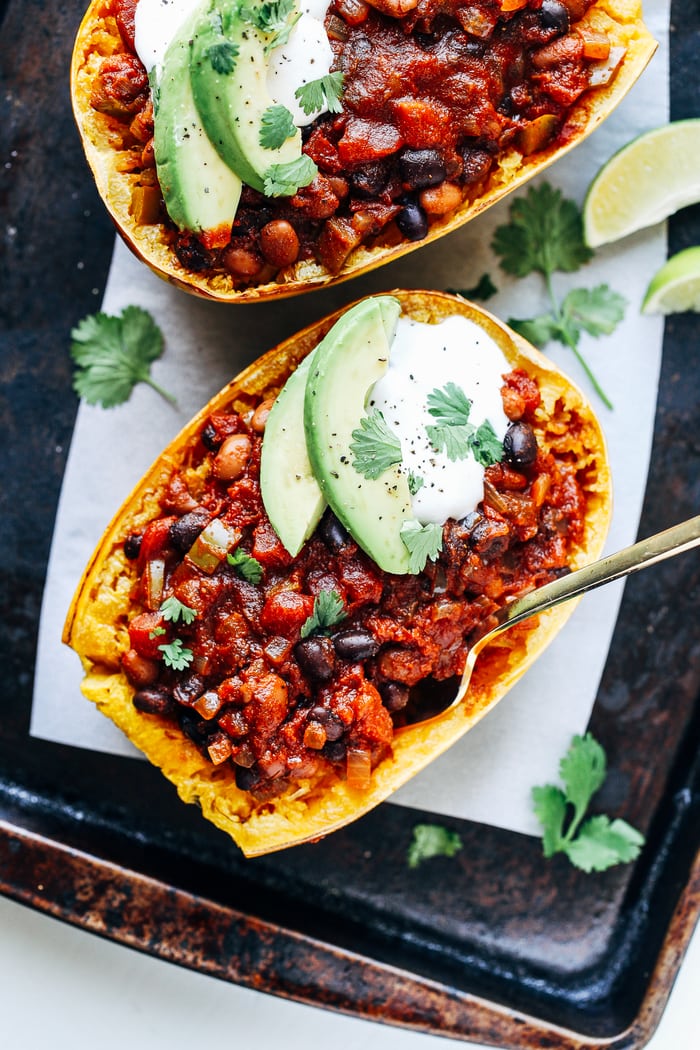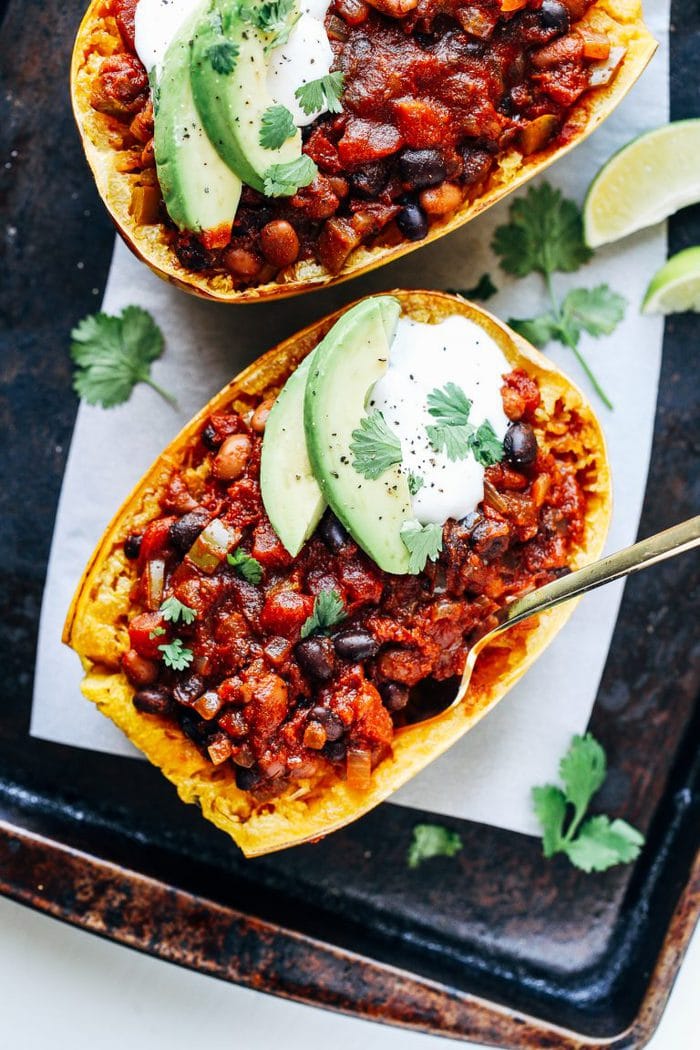 Cajun Chicken Spaghetti Squash by Destination Delish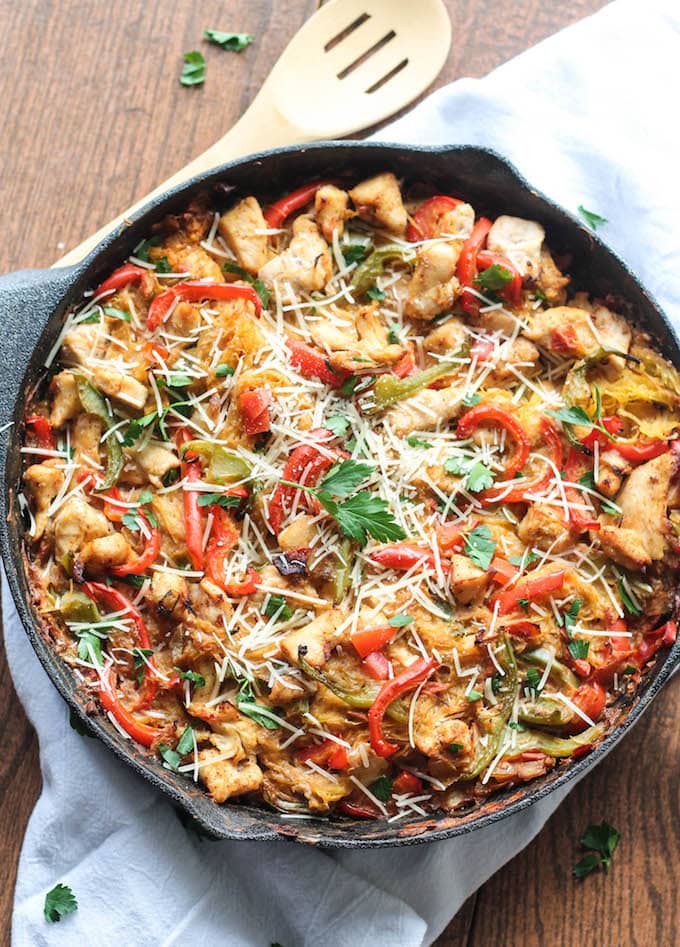 Tuscan Kale and White Bean Spaghetti Squash by The Glowing Fridge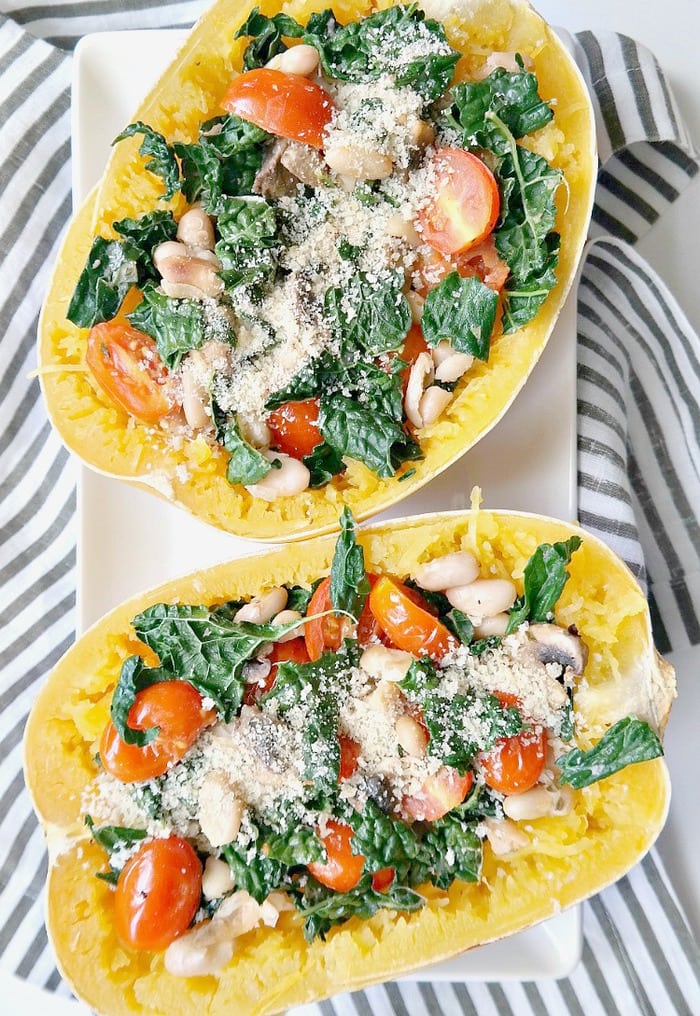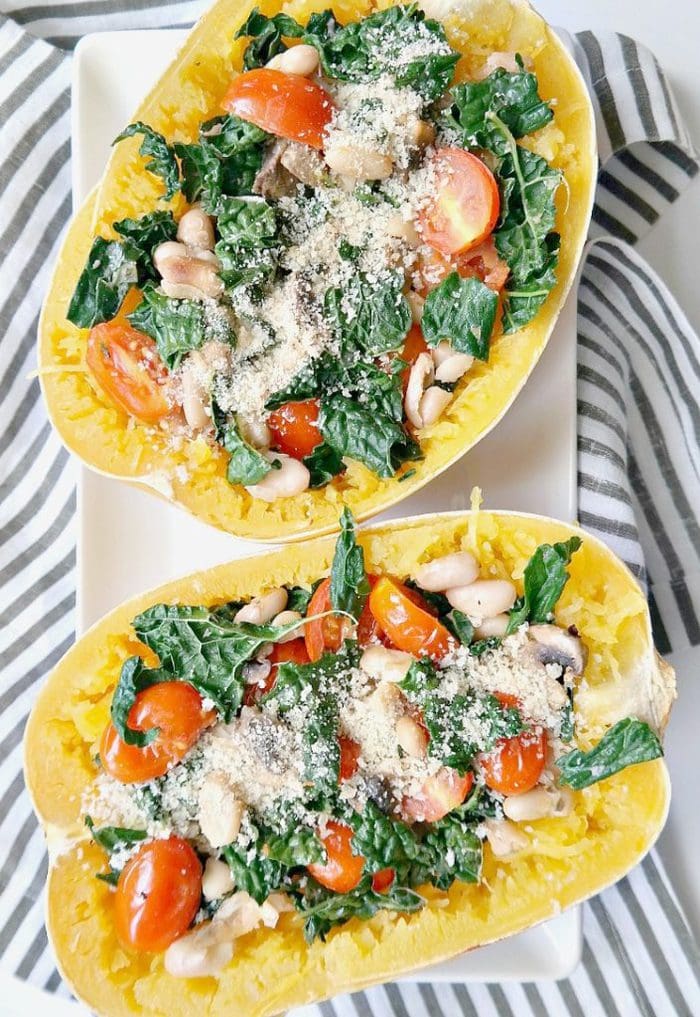 Roasted Garlic and Kale Spaghetti Squash with Sun-dried Tomatoes by The Roasted Root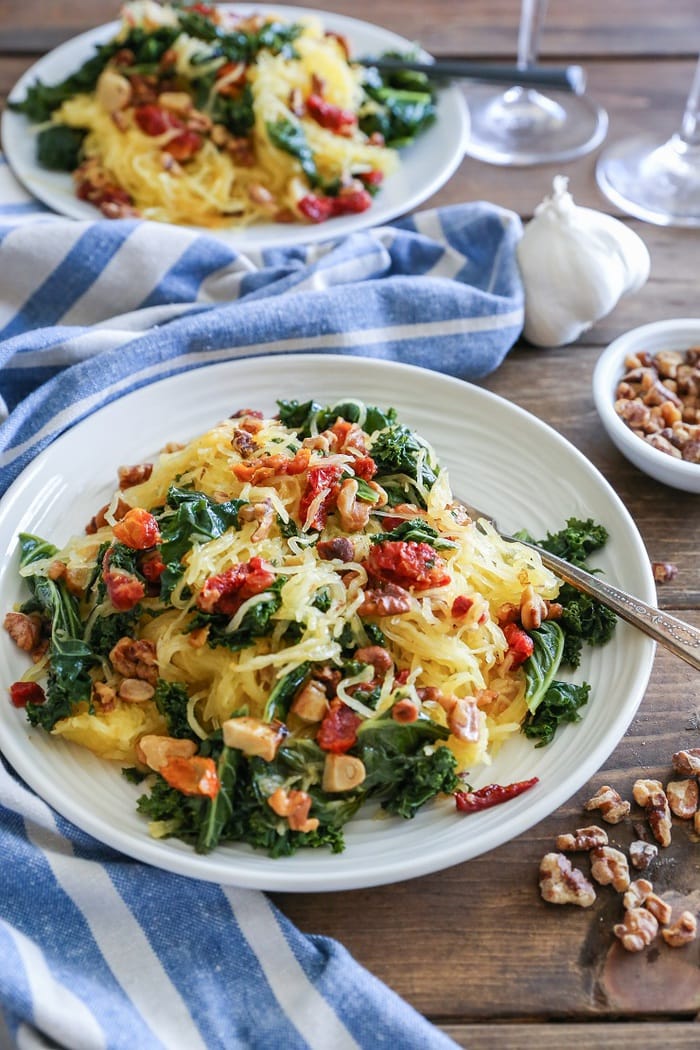 Spaghetti Squash Shakshuka by Kitchen Confidante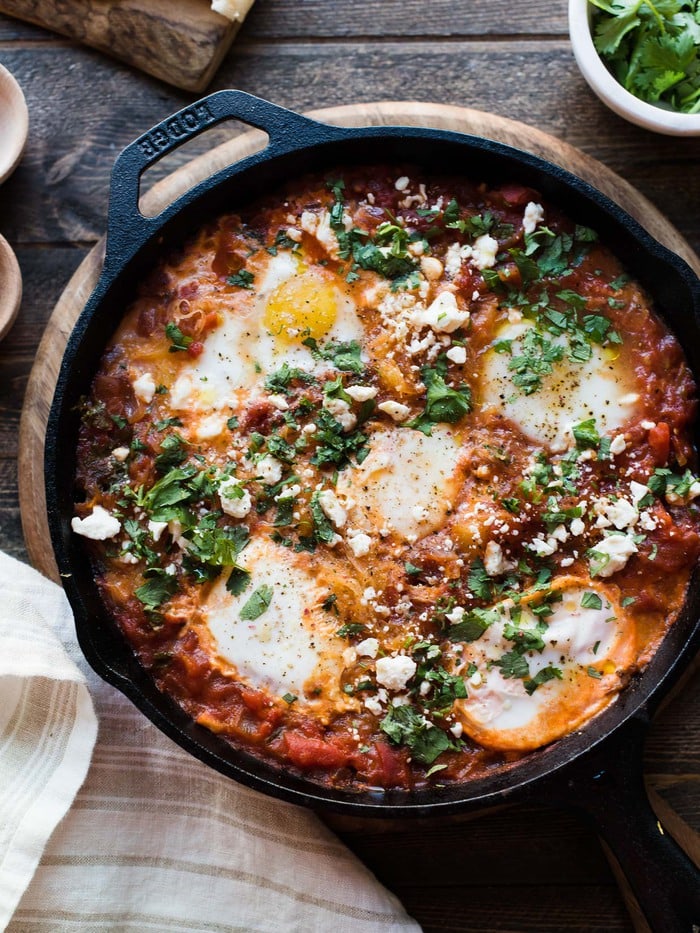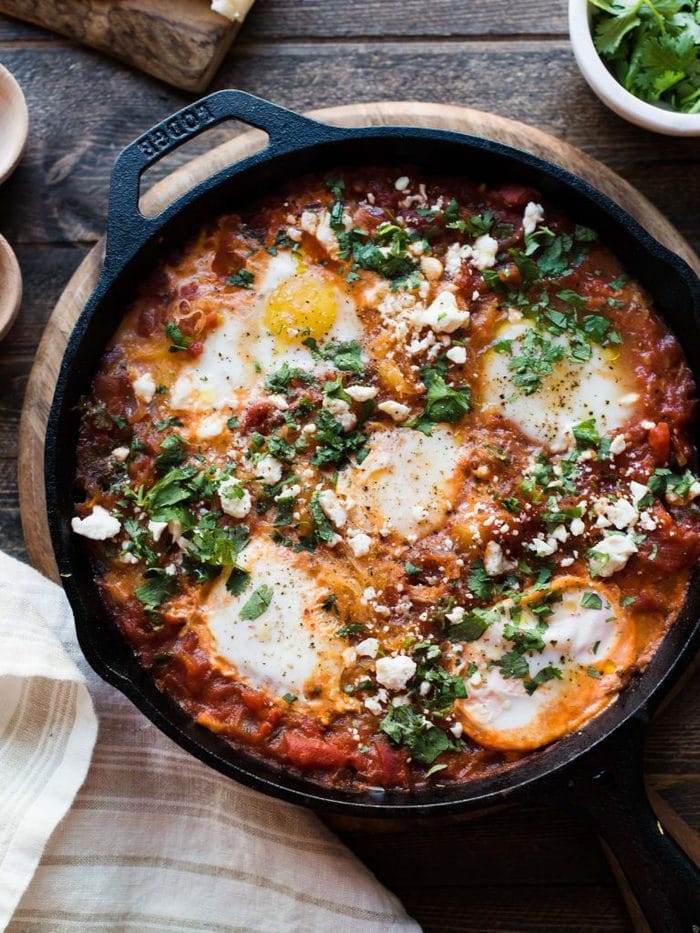 Spaghetti Squash Nests by A Sweet Pea Chef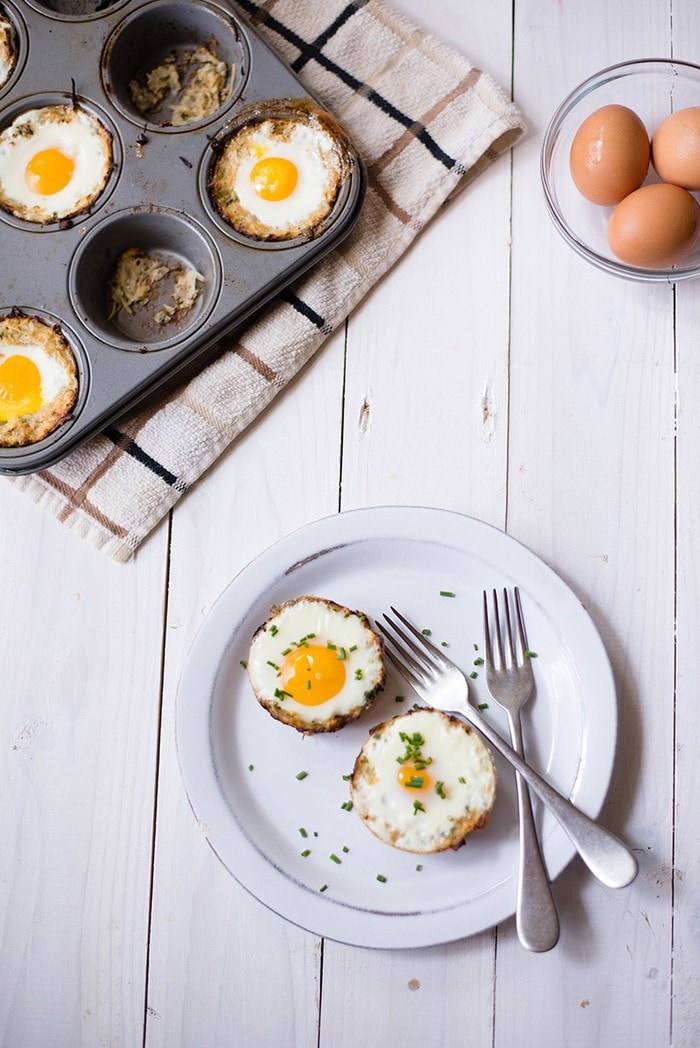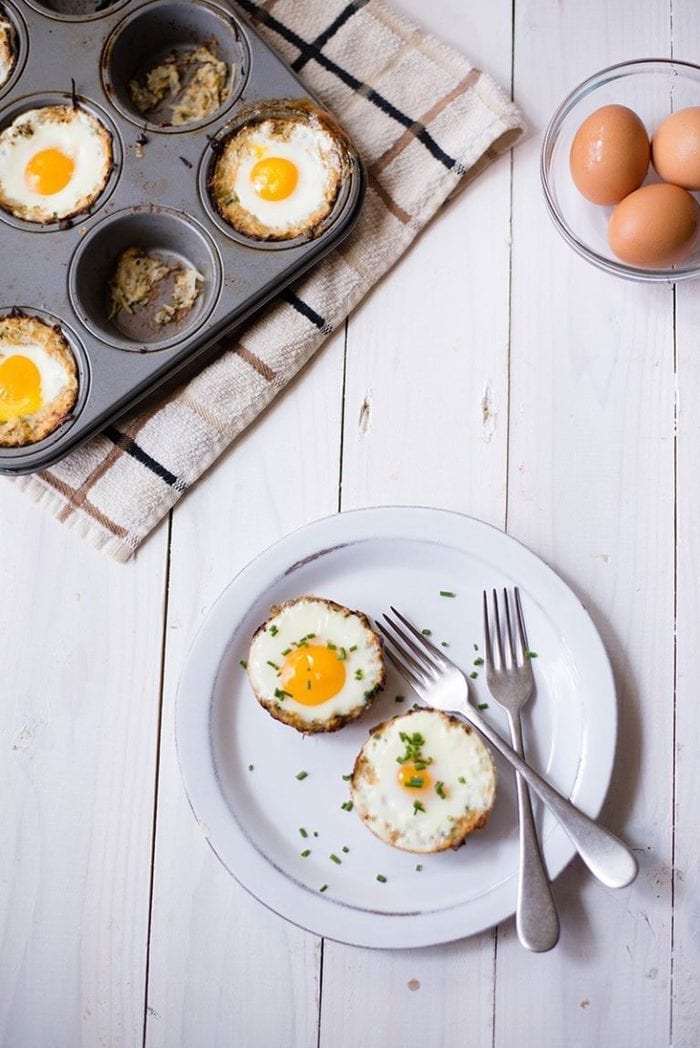 Do you have a favorite spaghetti squash recipe? Leave a comment letting me know what it is! Also, have you tried sweet spaghetti squash? I'm dying to try it!