Austin Bachelorette Party Itinerary – Where to Stay, Eat and Play
28
Published May 23, 2018, Updated Mar 20, 2023
One of my best friends is getting married in less than TWO weeks! I'm getting so excited for her big day. The bachelorette party was in Austin, Texas, and as matron of honor I took the lead on planning much of the three-day-weekend getaway.
While planning I received a ton of personal recommendations from friends who are Austin locals and friends of the bride who had recently planned or attended an Austin bachelorette party, but I also found quite a few blogs that were super informative. I loved seeing other Austin bachelorette party itineraries to get ideas, so I thought that sharing the itinerary for Alyssa's bachelorette might be helpful — even for those of you who aren't currently planning an Austin bachelorette.
Some of the tips will be applicable for any bachelorette getaway, and you never know when you might end up in Austin and need some restaurant recommendations.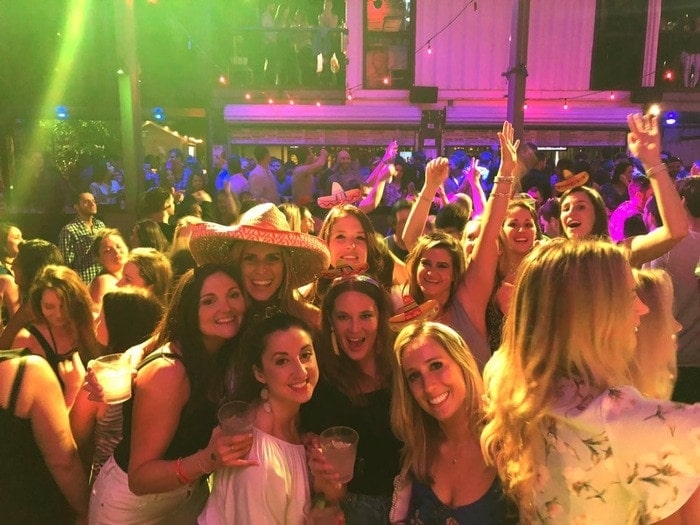 For Alyssa's bachelorette party, I knew she had a few priorities:
Time with girls
Time in the sun
Karaoke
Dancing
Physical activity
With these priorities in mind, she and I threw around the idea of doing Las Vegas, Nashville or Austin. I did a little research and came up with three sample itineraries and a rough estimate of costs, and we came to the decision that Austin would be the best option based on her priorities and the cost. Just as an FYI, we started this process about a year before the bachelorette weekend took place. This gave all the girls attending plenty of time to mark their calendars and save up for the trip.
Where to Stay for a Bachelorette Party in Austin
Once we confirmed Austin as the destination, we emailed the group and picked a weekend that worked for all the girls (10 total) and started researching hotels and searching on Airbnb and HomeAway. We found some amazing HUGE houses out by Lake Travis, but I knew from suggestions that we wanted to stay closer to the city so we could quickly get downtown. Last August we found the perfect house in a cute area of Austin called Clarksville. It's really close to downtown and walking distance to a couple cute restaurants, a local coffee shop and a small grocery store — all of which came in handy!
After the house was nailed down we had quite a while to figure out logistics and make reservations for activities. That said, the weekend trip coincided with Cinco de Mayo so I had to plan ahead a little bit and make reservations kind of early.
Cinco de Mayo was SUCH a fun weekend for a bachelorette party because we were able to use that as the theme, so instead of all things penis we did sombreros, tequila and margaritas. Definitely more our speed, but to each their own.
For the house decor, each lady attending the bach signed up to bring one to two items, so we ended up with an awesome mix of bachelorette banners, photo booth props and things for the bride to wear out — a sash, a sombrero (which we attached a veil to), a flower crown, a tiara and more.
Austin Bachelorette Weekend Itinerary
Here's our Austin itinerary. Some things changed a little because we had bad weather on Friday (lots of rain and flash floods), but other than that most of the itinerary was the same as what I have listed.
THURSDAY
Everyone arrives — Check-in scheduled for 3:00PM (we were able to get early check-in at 12:30ish).
Lunch at Flower Child.
Decorate, settle in and hang out at the house for a bit.
Hit up the grocery store and liquor store for breakfast/snacks/drinks for the weekend.
Dinner — Order pizza and salads from Cipollina and have it delivered.
Make drinks at the house and play games.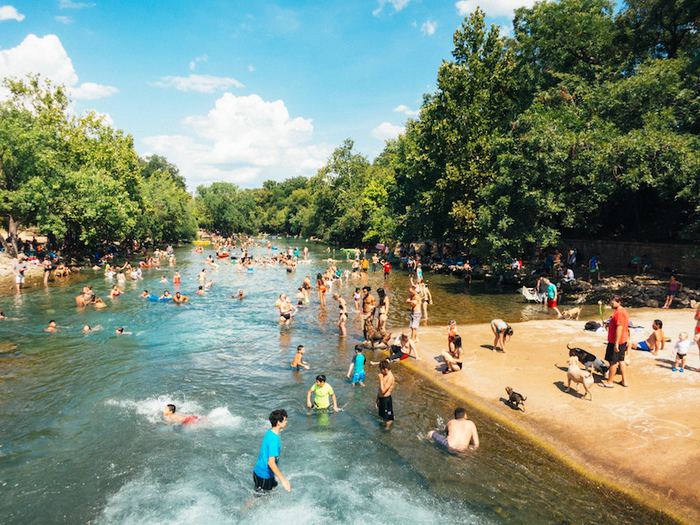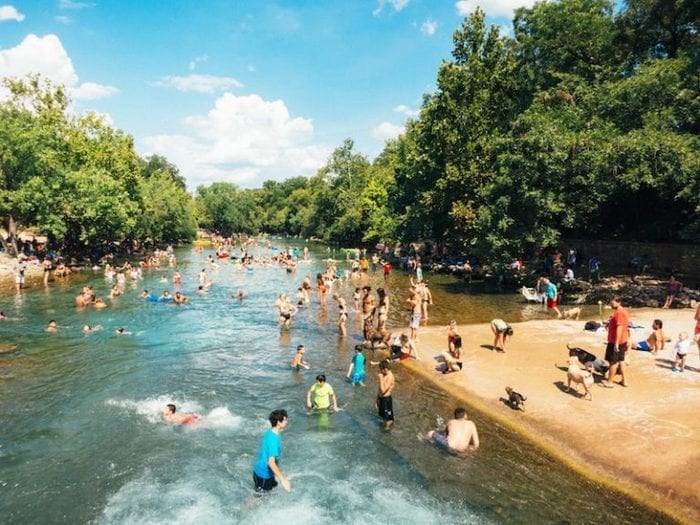 FRIDAY
Because of the rain on Friday our plans changed a little: we ended up walking around South Congress for a bit, grabbing lunch at Hopdoddy burger bar (the fries were worth the wait) and then hitting up Whole Foods (the headquarters!!!) to buy our boat lunches for the next day. No one was really hungry for dinner so we skipped tacos and just hung out at the house and got ready for karaoke and dancing that night.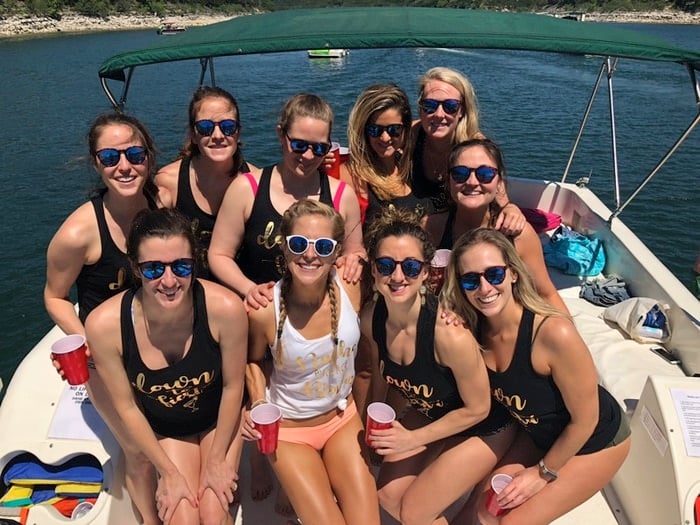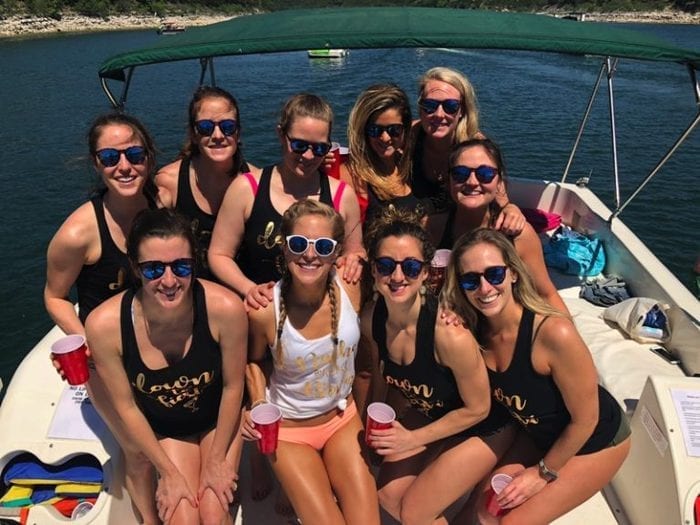 SATURDAY (Cinco De Mayo)
11:15AM–3:15PM — Boating on Lake Travis with Lake Travis Yacht Rentals. This was highly recommended, and although renting the boat was a little pricey and Lake Austin is about 40 minutes from the city, this was a highlight of the trip for sure. Basically all the boats go to an area of the lake called Devil's Cove. Boats link up and it's one big party. We linked our boat with another boat which happened to be a bachelor party from Wisconsin so we made friends and hung out with them. Our boat was awesome and had a top level with tons of space for hanging out and dancing and awesome speakers, so we basically had a dance party the whole time. Of course, you can also get in the water and float around too!
Get back to the house and get ready for dinner.
7:00PM Dinner at La Condesa — Super cute family-style Tex-Mex restaurant. All the food was really good and the cocktails were on point. I highly recommend the Paloma, which is made with fresh ginger.
Pete's Dueling Piano Bar — A spot that seems to cater to bachelorette parties. $12 cover. (There were probably seven bachelorette parties there and it seemed like the performers wanted you to pay big bucks for them to play the bride a song, bring her up on stage and embarrass her. Maybe we weren't drunk enough but we weren't that impressed.)
Barbarella — Apparently this is a great late-night dance spot! (Our group was pooped from the weekend and headed home instead of going in. There was a $10 cover and the crowd wasn't really hopping around 11:00PM when we stopped by.)
SUNDAY
Pack up, clean and check out.
Notes:
The boat rental for a day on Lake Travis was definitely the splurge of the trip, which is why we kept things casual and less expensive for the other activities. Food-wise, Austin has some AMAZING restaurants. I gave the group options for different restaurants at different price levels and the general consensus was to keep things on the casual/cheaper side so that's what we did. I know many bachelor and bachelorette parties prioritize fancy dinners, but this wasn't a priority for our bride or the group. I'll share the places we ate along with some suggestions below.
We also saved a bit of money by hitting up the grocery and liquor store the first day we were there to grab a bunch of stuff for breakfast, snacks and drinks at home. Before the trip I sent out an email to the ladies asking for three to five of their must-have food items and added them all to a grocery list so we knew exactly what to buy. On Thursday after we checked in and grabbed lunch, some girls went to the liquor store, some went to the grocery store (with the bride) and the rest of the girls went back to decorate the house and surprise the bride when we got home from shopping. It worked out perfectly.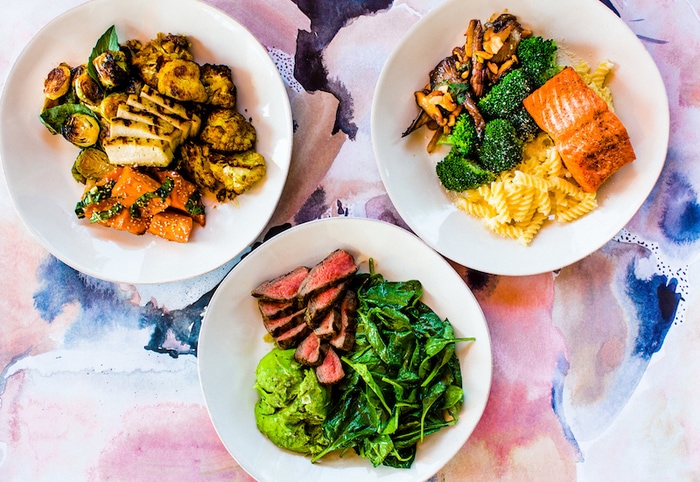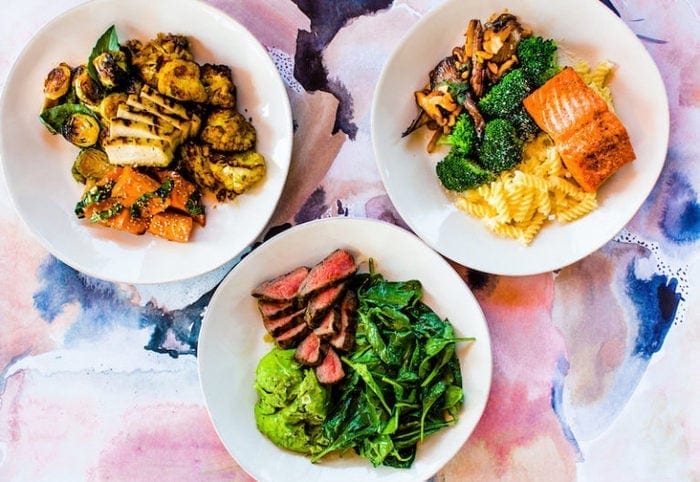 Austin Restaurant Recommendations:
Flower Child — Probably my favorite meal of the weekend! This spot served us a healthy, well-curated menu and had such cute decor. Highly recommend for group lunches! Also, get the cold brew with coconut cream — so good!
True Food Kitchen — Healthy, chef-driven, seasonal-food restaurant. It's not too pricey and the menu has a lot of different options so it's great for groups. I had originally made reservations here for Friday night but the group voted for tacos instead.
Odd Duck — A highly recommended upscale eatery with locally sourced food and drink. I emailed with them about making a group reservation and they said it's best for larger groups to do the prix fixe menu, which is $45 per person (not including drinks) for a shared small-plate seven-course tasting menu along with two dessert courses.
Moonshine — Near the Rainey Street bars. Reservations are accepted for large groups.
Franklin BBQ — Franklin's is world famous, but they sell out around 2:00PM.
Perla's — Right on South Congress with a large selection of seafood. The outdoor patio would be perfect on a nice day.
Josephine's House — A cute little spot right near our Airbnb. We wanted to go for happy hour drinks on Friday but the weather didn't cooperate.
Austin Bars:
6th Street (also called Dirty Sixth) — TONS of bars with a mixed crowd.

West 6th — Trendy bars with college to middle-aged crowd. Lots of dancing, singles, music, cocktails, etc. Google things like "J Blacks" and "The Ranch" to see where these bars are.
Rainey Street — Houses turned into bars. You can dress nice and have a great time in this area. There are bars with bands, a couple you can dance at sometimes, and all have great music and action.
I hope sharing this Austin bachelorette party itinerary is helpful! If you've been to Austin or have any other helpful bachelorette planning tips, feel free to leave them in the comments for everyone!