Best of EBF: Your Favorite Healthy Recipes
3
Published Dec 31, 2017, Updated Jan 10, 2022
This post highlights YOUR favorite healthy recipes from Eating Bird Food broken down into 3 categories — breakfast, lunch/dinner and sweets.
Happy almost 2018! Are you doing anything fun tonight to celebrate? Part of me wishes I was just staying at home, perhaps working on an inspiration board and crawling into bed before 11 o'clock hits, but we have friends in town and there are parties to attend so we'll be going out. I know it will be fun!
Every year around this this time I do a "best of" post featuring the some of the most popular EBF recipes. Last year I did the Best Recipes of 2016 and in 2015 I posted the Top 12 EBF Recipes According to Pinterest. Both were fun, but I decided to do something different for 2017 and put together a post with reader-favorite recipes based on your feedback.
I put a call out on Instagram and after sorting through all of the replies I created this round-up with the recipes that people mentioned the most.
I personally love all the recipes I post here on EBF, but I definitely have some favorites so it's really cool to see which recipes you have tried and loved.
I'm also excited for this post because it will give new readers a chance to see some of the best recipes that Eating Bird Food has to offer. I might even add this as an option on my resources page, suggesting it as a good place to start if you've just landed on EBF and you'd like to know which recipes to try first. I'd say this list will give you a lovely little taste of what EBF has to offer. Speaking of, if you haven't check out my resources page, hop over there right now because I have a ton of good stuff for ya — meal plans, clean eating shopping lists and links to hot topic posts I've written.
Alright, I'll let the recipes do the talking from here.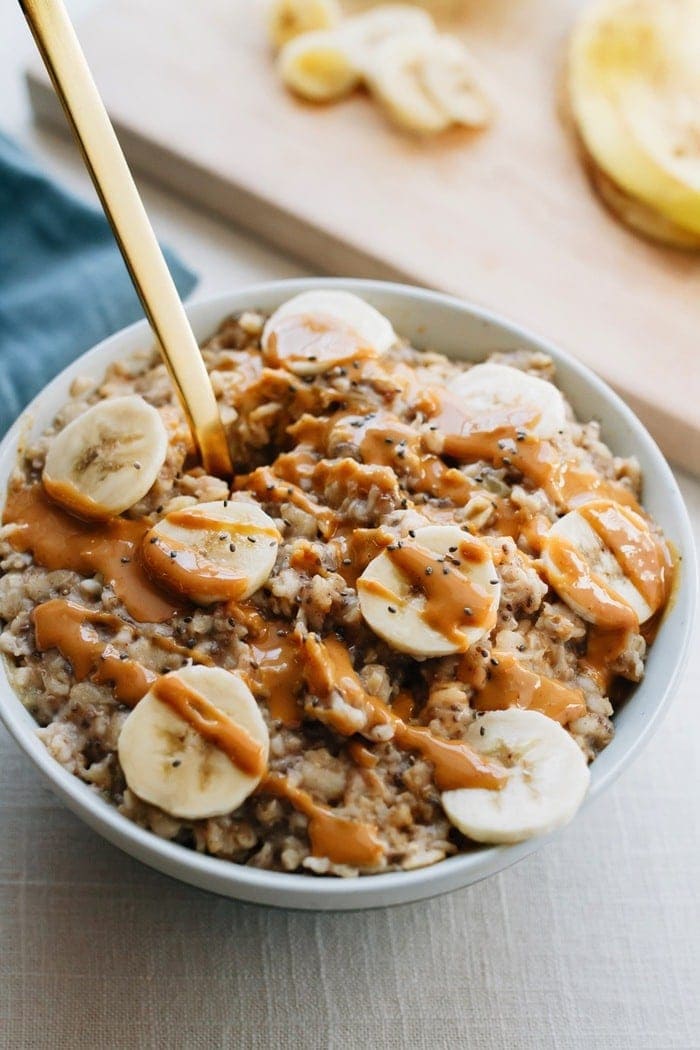 Breakfast
Peanut Butter Banana Oatmeal — Everyone loves peanut butter and banana. Plus this is legit the most voluminous bowl of oats you'll ever eat.
Apple Cinnamon Baked Steel Cut Oatmeal — This is the perfect make-ahead dish, perfect for serving a crowd or meal-prepping for the week. If you're going the meal-prep route, just reheat a portion the morning you want to have it for breakfast.
Chocolate Banana Overnight Oats — It's amazing that something that tastes so good can be considered a healthy breakfast option. Seriously!
Basic Chia Pudding — I have quite a few chia pudding recipes here on EBF, but this one is perfect if you're in need of a simple, easy recipe to get started with. Feel free to play around with it by adding whatever flavors you enjoy!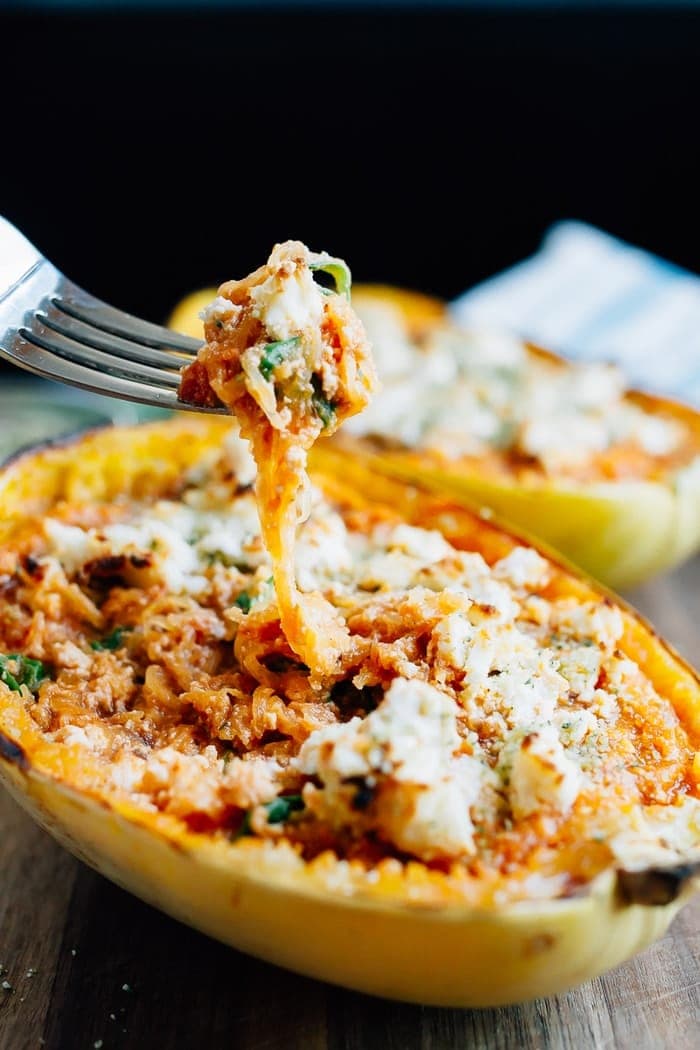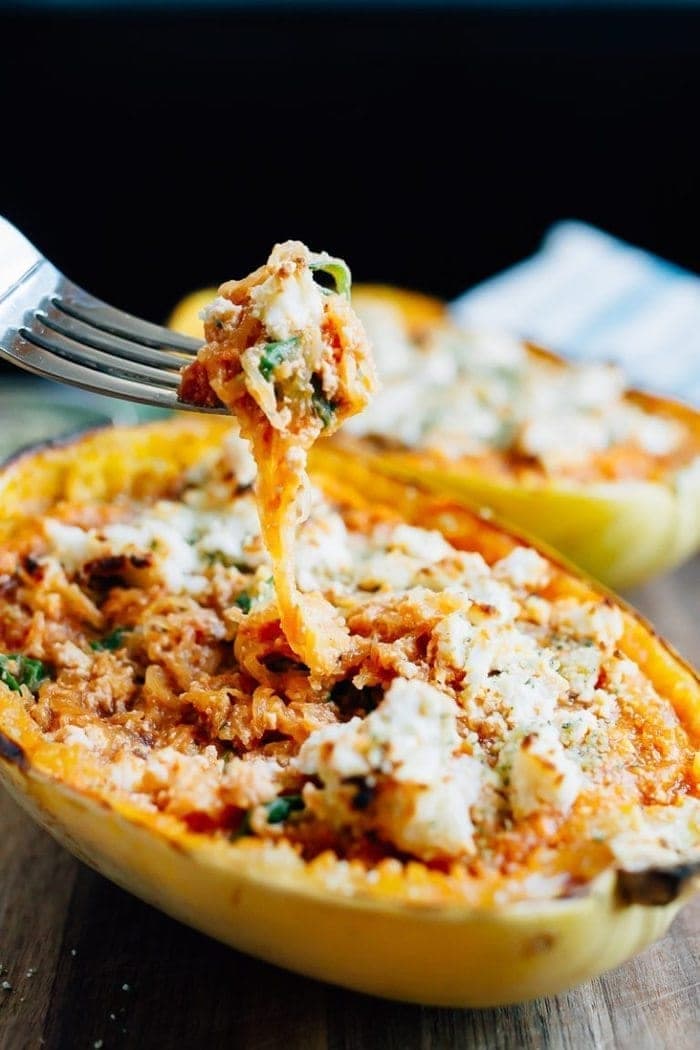 Lunch/Dinner
Garlicky Kale — This is a copy-cat recipe for the amazing garlicky kale salad from the Whole Foods salad bar. Everyone loves this simple salad so much and I've been told it's better than the Whole Foods version!
Curried Shakshuka — Shakshuka is a classic Middle Eastern dish with eggs baked in tomato sauce. I love this anti-inflammatory version that has a little curry and turmeric in the mix. Added bonus, the whole dish is cooked in one pan. Hooray for easy clean up!
Spaghetti Squash Lasanga Bowls — A comforting, flavorful meal that's vegan, gluten-free and low in carbs. Make it with vegan ricotta and hemp parmesan as the recipe suggests or with regular ricotta if you're cool with dairy.
Sweet Potato Casserole — I took my mom's classic sweet potato casserole and made it vegan, gluten-free and healthy. But don't worry, it's still got that crunchy pecan topping we all love.
Kale and Brussels Sprout Salad — Shredded kale and brussels sprouts come together for this flavorful salad with marinated onions. Make the recipe as-is with the cheese or skip it for a dairy-free option.
Roasted Sweet Potato Salad — My version of potato salad made with sweet potatoes instead of white potatoes. Absolutely no mayo needed!
Paleo Chicken Tenders — For the inner child in all of us, these paleo chicken tenders are baked instead of fried and the breading is made from almonds and coconut. But trust me, no one will ever guess they're healthy! I'm planning to turn this into a healthy chicken parm recipe sometime soon as well.
Slow Cooker Fajita Soup — Looking for an easy, throw-everything-in-the-pot kind of dinner? This is it!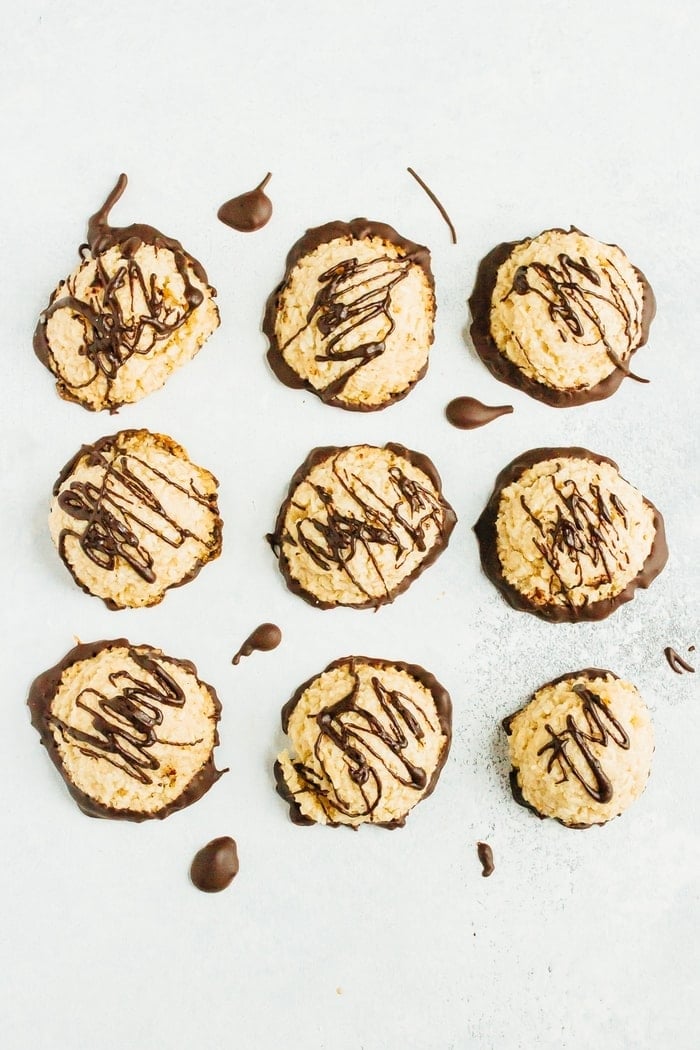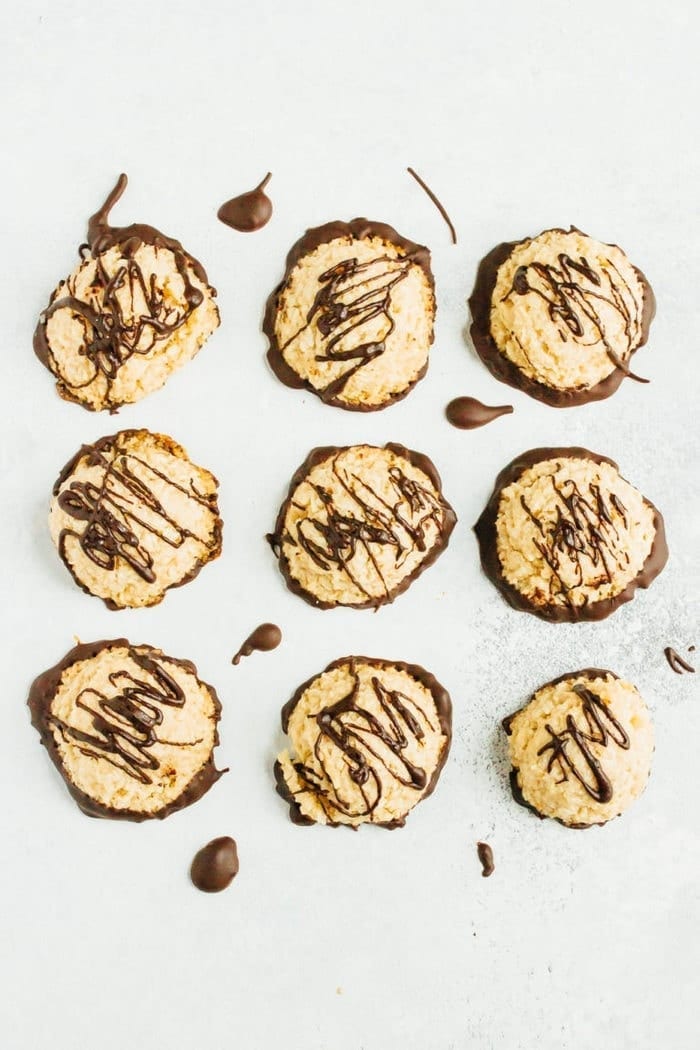 Something Sweet
Protein Cookie Dough — Cookie dough is made from chickpeas and protein powder. Your mind will be blown.
Coconut Detox Macaroons — Craving a sweet treat, but want to keep it healthy? Make these detox coconut macaroons ASAP.
3-Ingredient Peanut Butter Cups — Make your own Reese's at home with three simple ingredients.
Homemade Chocolate Turtles — My Nanny loves Turtles so I created this healthy version for her and was so excited that she likes them just as much as the real-deal chocolate caramel treat!
Flourless Pumpkin Spice Chocolate Chip Mini Muffins — You'd never guess these fluffy little muffins are made without flour. The pumpkin spice flavor is spot on.
PB&J Bars — If you love peanut butter and jelly sandwiches, you have to try these dessert bars. They're made with peanut flour, which gives the bars an extra boost of protein.
Do you have a favorite EBF recipe that didn't make it on this list? If so, share it in the comment section!