3-Ingredient Foaming Peppermint Foot Scrub for Runners
2
Published Apr 24, 2017, Updated May 09, 2022
Soothe dry feet with this easy 3-ingredient foaming peppermint foot scrub made with epsom salt and castile soap. Great for runners or anyone whose feet need some extra pampering.

This post is sponsored by Kroger. All thoughts and opinions are my own.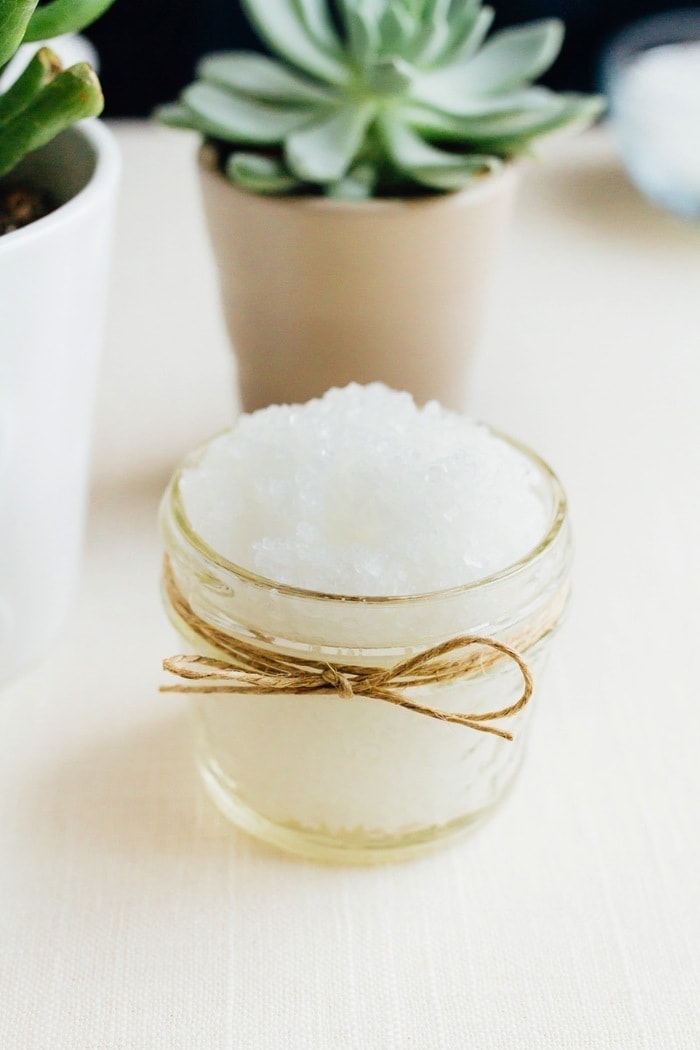 With everything back to normal with my cycle, I've been able to ease back into running and decided to run the Monument Ave 10K this year. Kroger was the presenting sponsor for the race so I partnered with them to share a few race-related posts leading up to the race and then ran as part of #teamkroger.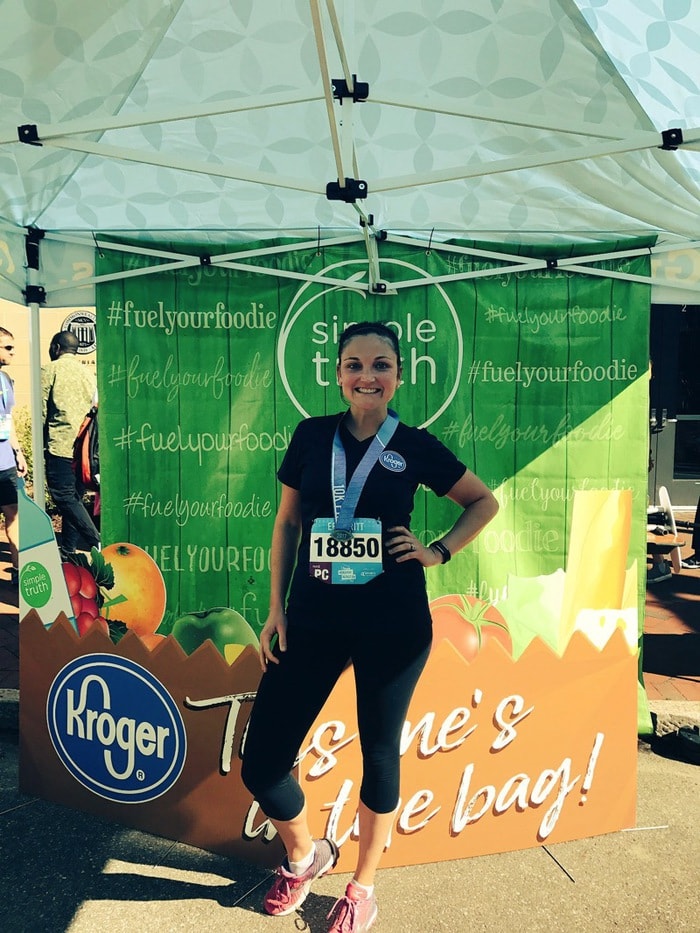 Running the race was an absolute blast especially since I ran with a friend of mine who is new to road races. This was her first race and 6.2 miles is the furthest distance she's ever run before. I am so proud because she totally rocked it and ended up running the whole race without stopping to walk. There's something about the race environment that makes it easy to push yourself! This race is always well attended (over 16K runners signed up this year). Plus there are fun bands all along Monument Avenue and tons of spectators yelling encouraging words or holding funny signs. I think the funniest sign I saw this year said something like "Run fast I just farted."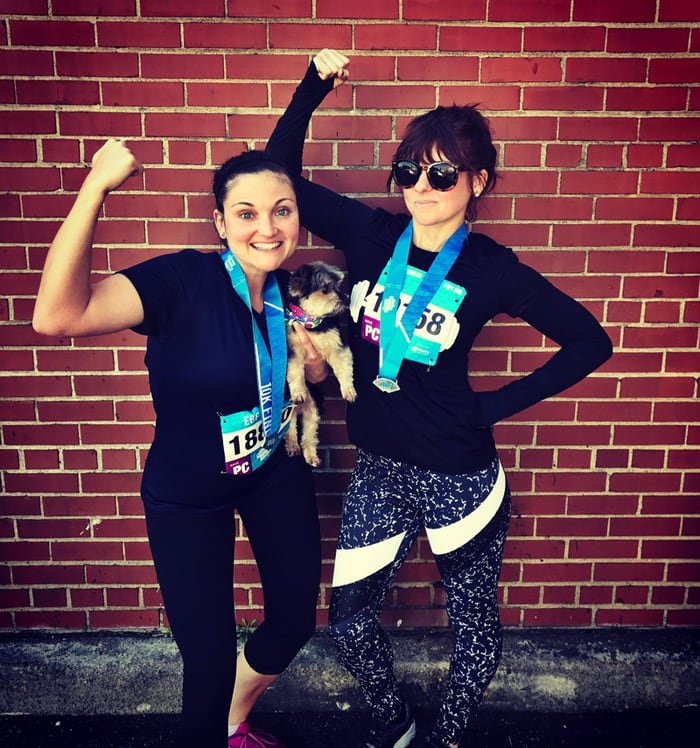 One thing I've noticed about running is that it can be hard on your feet! I've heard horror stories from runner friends who've ended up with black and blue toenails, callouses and blisters. Luckily I haven't had too many foot issues from running, but it's probably because I'm a huge advocate of seeking out proper running shoes and replacing them once they've accumulated about 300-500 miles, or around every six months.
There are other things you can do to keep your feet happy as well — like massages, soaks and scrubs. As someone with dry feet I've found that scrubs are the most beneficial and recently came up with an easy DIY peppermint foot scrub. It's perfect for runners or really anyone who feels like their feet need some extra pampering.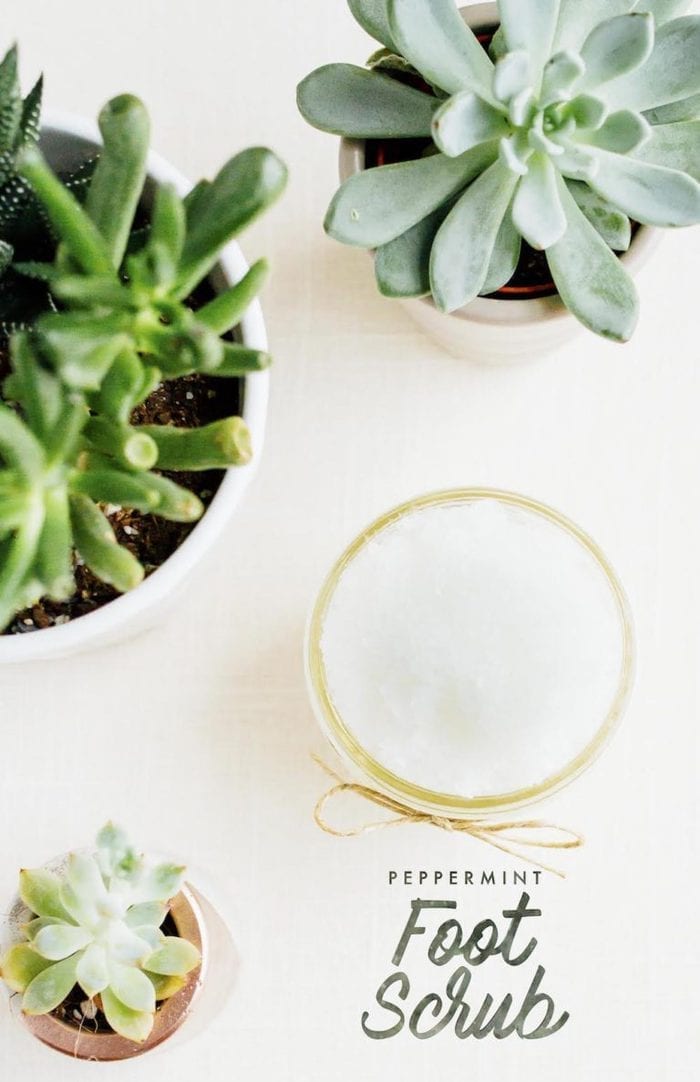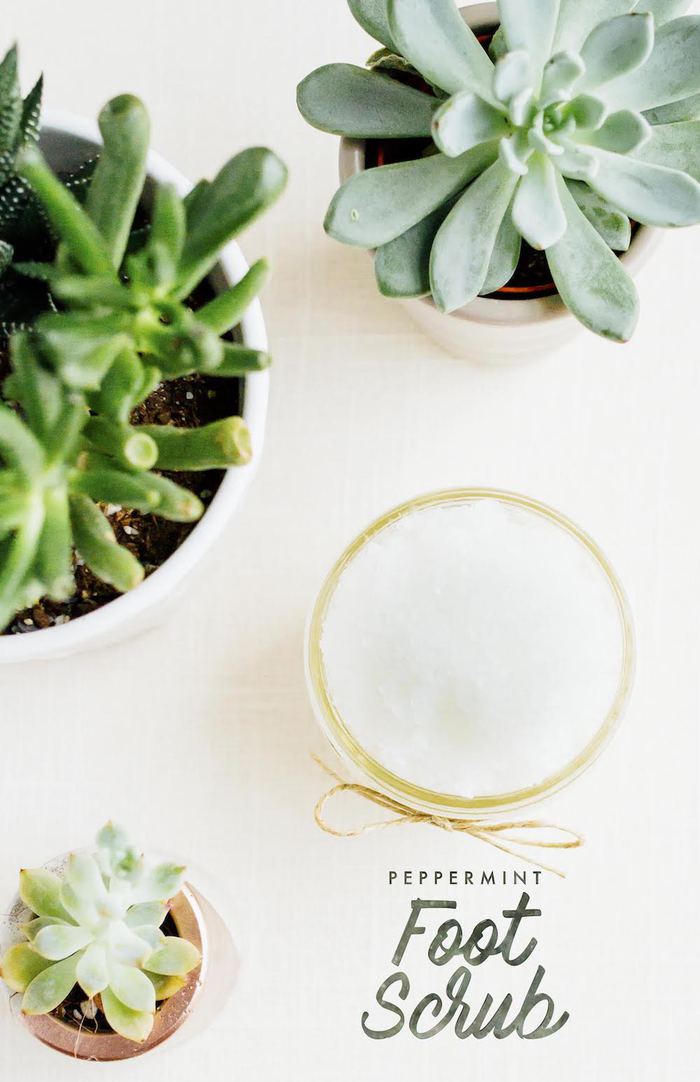 This foot scrub is easy to whip up and requires only three ingredients (epsom salt, castile soap and a carrier oil). It provides exfoliation as well as additional benefits from the epsom salt, including a boost of magnesium and reduced inflammation. The process of gently rubbing the skin in circular motions with a salt scrub will exfoliate and remove dead skin cells while helping to improve circulation and promote regeneration.
The almond oil is rich and especially good for softening and moisturizing the tough skin on our feet while the castile soap adds a cleansing and foaming component as well as a lovely invigorating peppermint aroma. The Simple Truth peppermint castile soap can be found in the natural beauty section at Kroger. It works great for this scrub, but it's also something we use regularly. It's my go-to shower gel because I like how foamy it is and the fact that it's hypoallergenic, made with organic ingredients, paraben and sulfate free and biodegradable.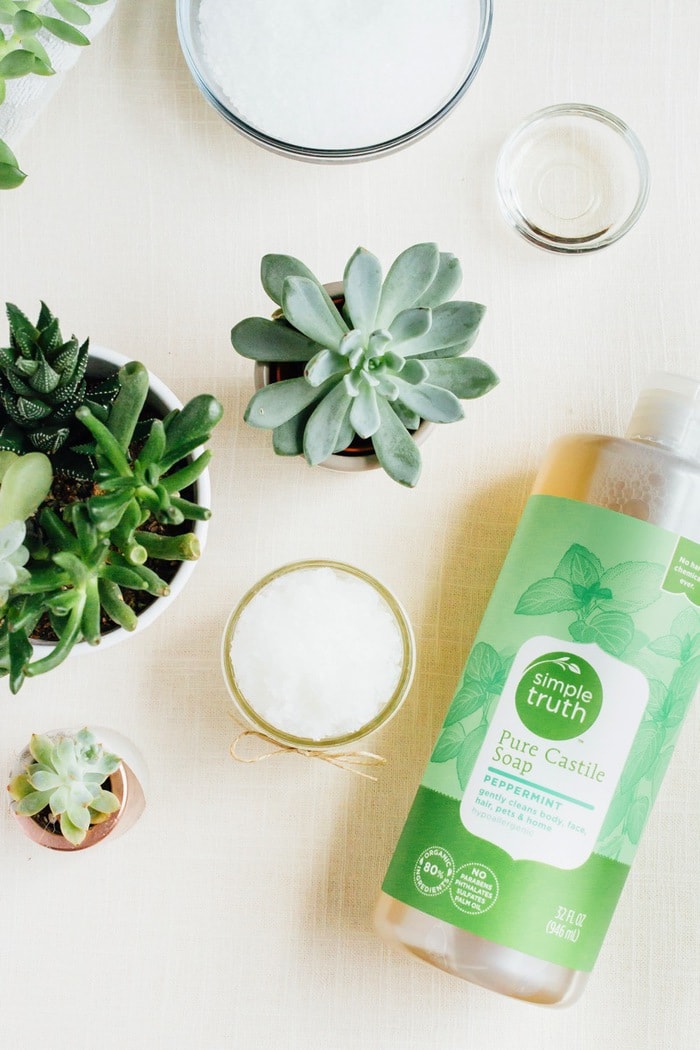 While I love using this scrub on my feet, it's actually great for all areas of your body, especially hands, knees and elbows. The one area I probably wouldn't use this scrub is my face because the peppermint oil from the soap might cause irritation if it got into the eyes. Other than that, you can scrub it all over! Enjoy.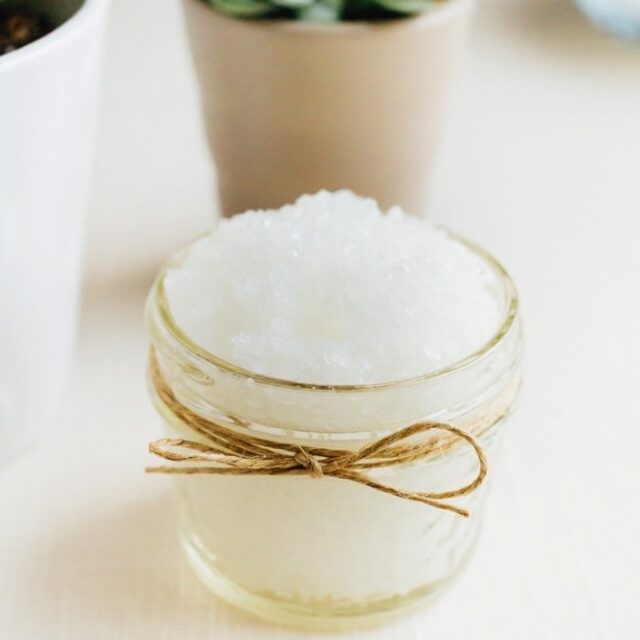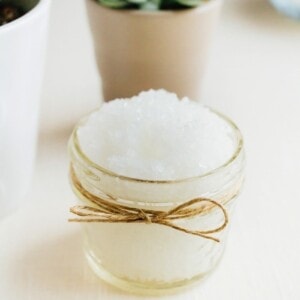 3-Ingredient Foaming Peppermint Foot Scrub for Runners
Soothe dry feet with this easy 3-ingredient foaming peppermint foot scrub made with epsom salt and castile soap. Great for runners or anyone whose feet need some extra pampering.
Ingredients
1

cup

epsom salt

1

Tablespoon

peppermint castile soap

2

Tablespoons

almond oil
Instructions
Mix almond oil and soap in medium bowl. Add epsom salt and toss to combine. Place mixture in an airtight sealable jar.

To use: Over a basin or in the tub, apply 1/2-1 Tablespoon of the foot scrub to one heal and gently rub all over your foot and toes to scrub away dry skin. Rinse well and repeat with your other foot.
Nutrition information is automatically calculated, so should only be used as an approximation.
This is a sponsored conversation written by me on behalf of Kroger. The opinions and text are all mine.