Baby Bird Update: SUA + CHD
33
Published Nov 02, 2019, Updated Aug 09, 2021
If you've been following along you've seen my pregnancy announcement, the 1st trimester update and the 2nd trimester update and perhaps you've been waiting on my update for the 3rd trimester. Well, this one took a little longer than expected because things have been a bit of a whirlwind over the past couple months and I've been waiting for the right time to share.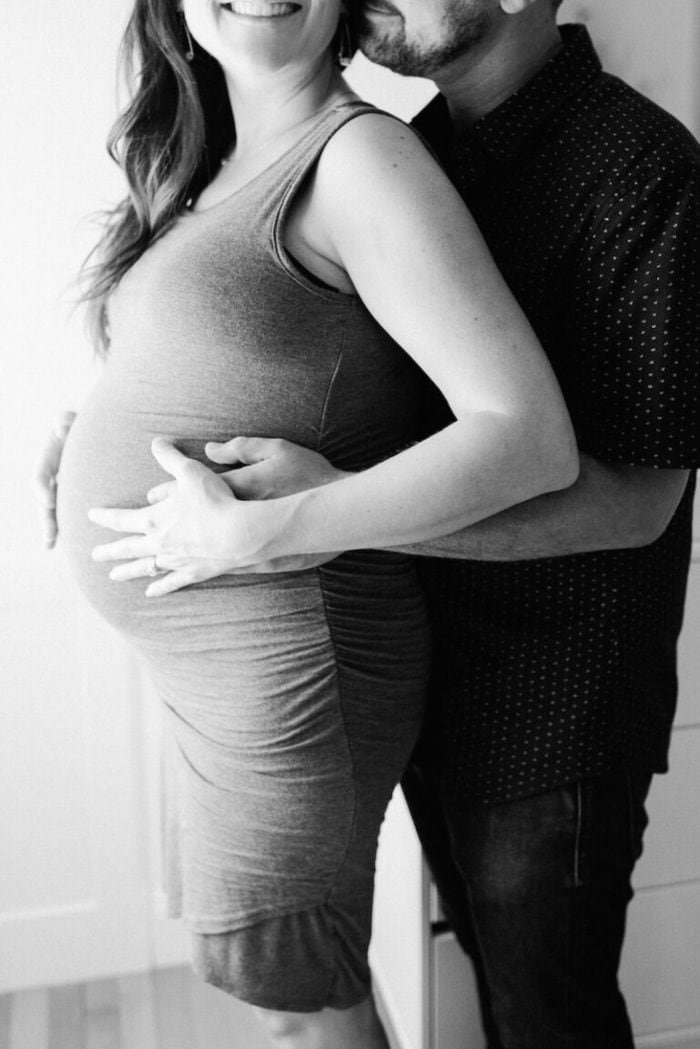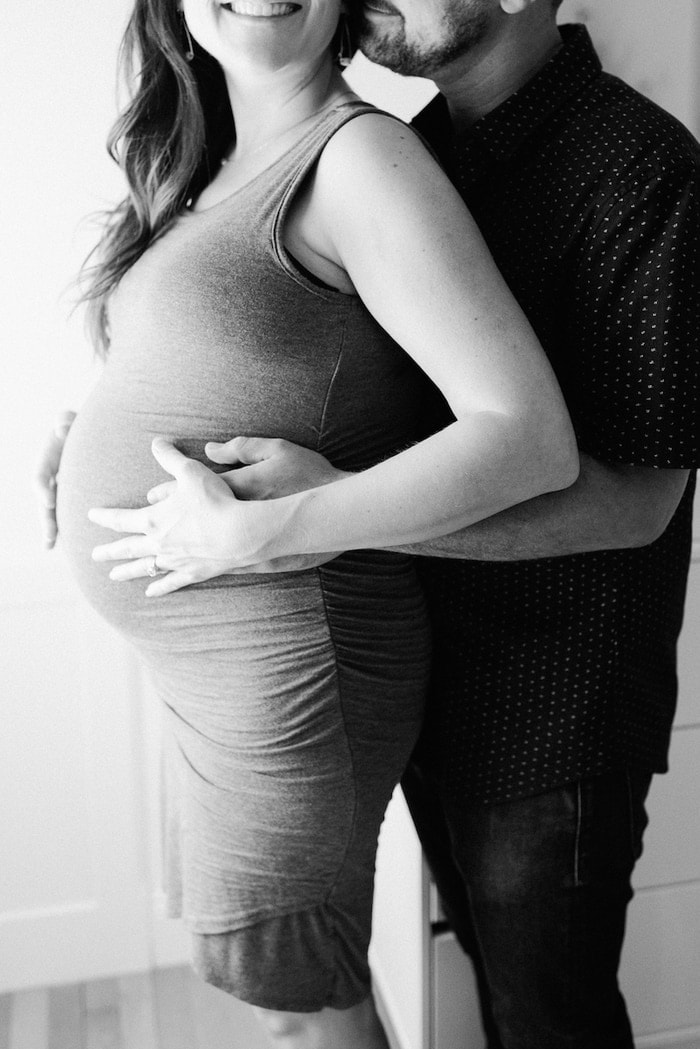 Single Umbilical Cord Artery
I hinted at it a bit on Instagram around 32 weeks, but this pregnancy has been unique to say the least. To give you the backstory, things were "normal" and relatively easy… until our 20 week ultrasound. We arrived to our appointment that morning, super optimistic and so excited to get those updated ultrasound pictures and see her sweet little face on the screen.
Anatomy-wise everything looked great, but after the scan we were told that the baby's umbilical cord had an anomaly, with two vessels instead of three. A typical cord has one vein bringing oxygen-rich blood and nutrients to the baby and two arteries taking oxygen-poor/waste away, our cord has just one artery. This is called a single umbilical artery (SUA). Our midwife assured us that everything else on the scan looked great and that most of the time two vessel cords can be present with no other anomalies.
Of course, no parents want to hear the word anomaly after a 20 week scan. I remember tears welling up at the office, but once I got home and looked up SUA online I immediately started to get even more concerned. I found some positive stories where people had isolated SUA babies (where the cord was the only anomaly), but I also found lots of information suggesting that babies with a single artery cord can have a higher risk of genetic disorders, as well as, heart, kidney and spinal defects. (Sometimes Googling is the worst thing you can do!)
At our next appointment I asked more questions and our midwife said that she could refer us to maternal fetal medicine for more testing if we wanted, but didn't really see a huge need for it since the rest of the ultrasound looked good. The only thing we'd need to do is have a few additional ultrasounds around weeks 30, 34 and 38 to check on growth, which is another concern with SUA babies. After a week or so we felt good about this decision not to do additional testing and although it was still lingering in the back of my mind, I stopped researching online about the two vessel cord and decided to stay postive and enjoy the pregnancy. This why I didn't share about the SUA in my 2nd Trimester update… I honestly thought it would just be a random little thing that wouldn't even cross my mind once she was born.
31 Week Ultrasound
At 31 weeks we had our first growth scan and this is when things changed a bit. The tech was going through measuring everything, said baby was a healthy weight and size, but that she was having a hard time getting views of the baby's heart based on her position. She had me turning from side to side to try to get her to move around until she finally said the views she got were good enough.
Obviously the tech didn't mention anything during the scan, but our midwife reported that the tech couldn't get good views of the heart and from what she could see, it looked like the heart was a little enlarged. She said she still didn't think we should be worried and that it was probably nothing, but she referred us to maternal fetal medicine (MFM) for a fetal echocardiogram, which is a detailed ultrasound of the heart. It took two weeks to get an appointment to have the echo and let me tell you, these two weeks felt like months. It was so hard not knowing if everything was okay, but we stayed postive.
Congenital Heart Disease
At 31 weeks, the Monday before my baby shower we went to our echocardiogram appointment and it one of the hardest days of my entire life. After a two hour long ultrasound we knew something was going on and the pediatric cardiologist took us in the conference room and shared the news that our baby has two congenital heart defects, a large VSD (which is essentially a hole in the heart) and hypoplastic (or interrupted) aortic arch.
They aren't 100% on the diagnosis of the aortic arch, because with her size at 33 weeks it was difficult to get good views, so she will get another echocardigram when she's born to confirm what exactly is going on. With just a VSD, doctors usually wait until the baby is 2 or 3 months old to do surgery, but if what they suspect is true with the aortic arch, she will need to be administered medicine as soon as she's born in order to keep her ductus arteriosus open and blood flowing to all her organs. She'll be on this medicine until she has an open heart surgery within the first week of life to repair the arch and the hope is that the surgeon will be able to repair the VSD at the same time.
Needless to say, the last month has been an emotional roller coaster. We left our first echocardiogram in shock and then spent an emotional couple weeks processing everything and getting two second opinions. There were a few weeks where we basically had a baby appointment every day — from our routine midwife appointments and MFM stress tests to hospital tours and surgeon interviews.
After multiple echocardiograms, touring three hospitals and interviewing two surgeons we've decided to deliver and have her open heart surgery at UVA. We feel incredibly confident in the team involved in the fetal cardiology program there and it's nice that we'll only be about an hour from Richmond.
That said, driving to Charlottesville in labor should be interesting… to say the least. 😉
Receiving this news and having to change everything about my birth plan hasn't been easy and I've had to work so hard at not letting it steal the joy of this pregnancy. Showing up to my baby shower only a few days after finding out this news was incredibly hard, but with each passing week we've become more at peace with everything. We're already so in love with this little girl and that is proving to keep us positive and hopeful that everything will be okay.
We have a ton of friends and family who have been super supportive over the last six weeks and I know that will only continue.
Overall, Isaac and I both feel incredibly blessed that we know about her condition in advance and were able to make the plans that we have in place. And at this point, with only a day until her due date, we're honestly just excited to meet our little girl and praying for a smooth delivery… like any other soon-to-be parents would be. <3