Hiiiii! Welcome to Eating Bird Food, a healthy living blog where I share recipes, workouts and snippets of my daily life. I'm here to help you realize that healthy food can taste good and that living a healthy life doesn't have to be a daily struggle. Small changes can make a big impact!
A little more about me: I grew up eating the standard American diet (full of processed snacks, fast food and Southern indulgences) and because of this I struggled with my weight. My freshman year of college I took it upon myself to learn as much as I could about eating healthfully. I changed my eating habits, increased my physical exercise and immediately started to feel better. Not only were my clothes fitting better, but my self-image improved immensely.
It was a slow and healthy loss, but after losing about 20 pounds I felt much more confident, happier with myself and most of all healthier. I was amazed to see that small changes can make such a big difference and instantly decided that I wanted to help others live healthier and happier lives.
Brittany is a health coach and personal trainer living in Richmond, Virginia with her husband, Isaac, and dog, Olive.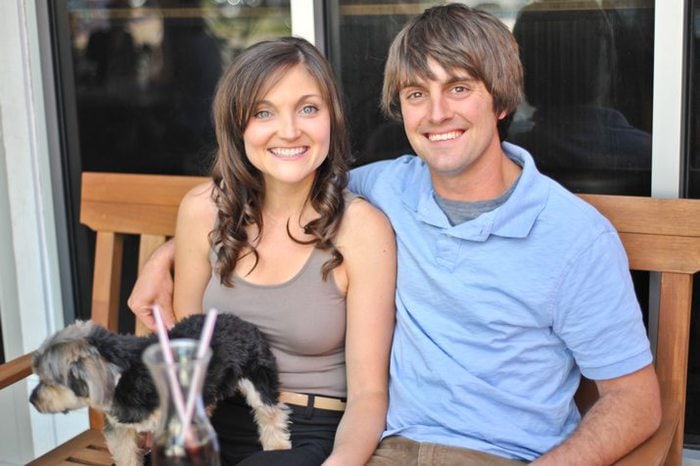 The EBF Team is growing!
Meet Maria
Maria is a spunky gal who's EBF's intern!  She studies Creative Advertising and Creative Writing at Virginia Commonwealth University. Maria loves being on the EBF team and enjoys designing graphics, staying active on EBF's social, brainstorming concepts and choosing the napkins when it comes to food styling! You can find Maria running along country roads, hiking in the mountains and baking brownies in her spare time.
Meet Sarah
Sarah is the newest intern to join the EBF team. She is studying Public Relations at Virginia Commonwealth University and is incredibly passionate about healthy living. Sarah is contributing through brainstorming recipes, developing blogging content, and further helping to build the EBF brand. You can find Sarah in her free time hiking, camping, biking, or just pumping out a quick yoga flow. It doesn't matter to her what it is, only that it gets her outside.