Work-From-Home Productivity: Dress for Success
6
Published Jan 05, 2018, Updated Mar 20, 2023
As a work-from-home professional, getting dressed every day not only helps you look and feel your best but also helps with productivity! With this in mind, I'm teaming up with Stitch Fix to elevate my personal work-from-home style. This post is sponsored by Stitch Fix.
Even before I went full-time with Eating Bird Food, I worked from home, so I've been a work-from-home professional for over five years now. I'll be the first to admit that working from home definitely has its perks. There are certainly days when I love the fact that I don't have to wear a bra or step foot outside to get started with work. As I type this there are about four inches of snow on the ground, and I'm so thankful that I don't have to worry about digging my car out to make it into an office.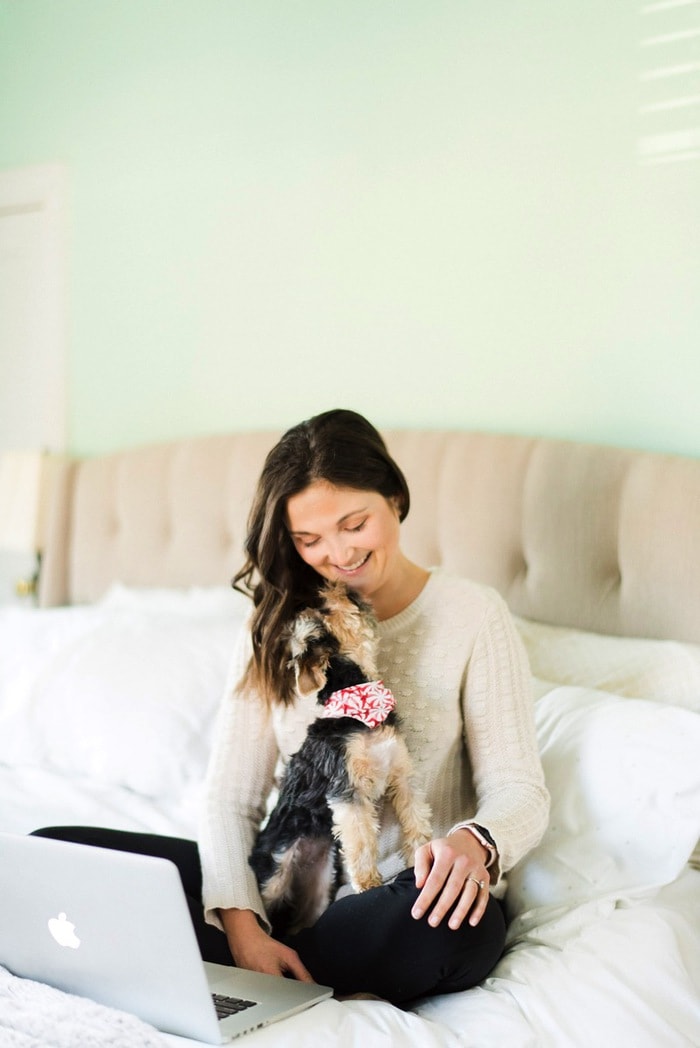 I'm truly grateful every time I'm able to make a huge salad, some soup on the stovetop or roasted veggies for lunch, as I know these things would be hard to prepare in an office setting.
That said, working from home definitely has its challenges too!
There are days when I don't leave the house at all, which usually turns into feeling isolated and lonely, something I know many work-from-homers struggle with. And while I love having access to my kitchen, there are days when it feels like I can't keep myself out the pantry (hello, mindless snacking).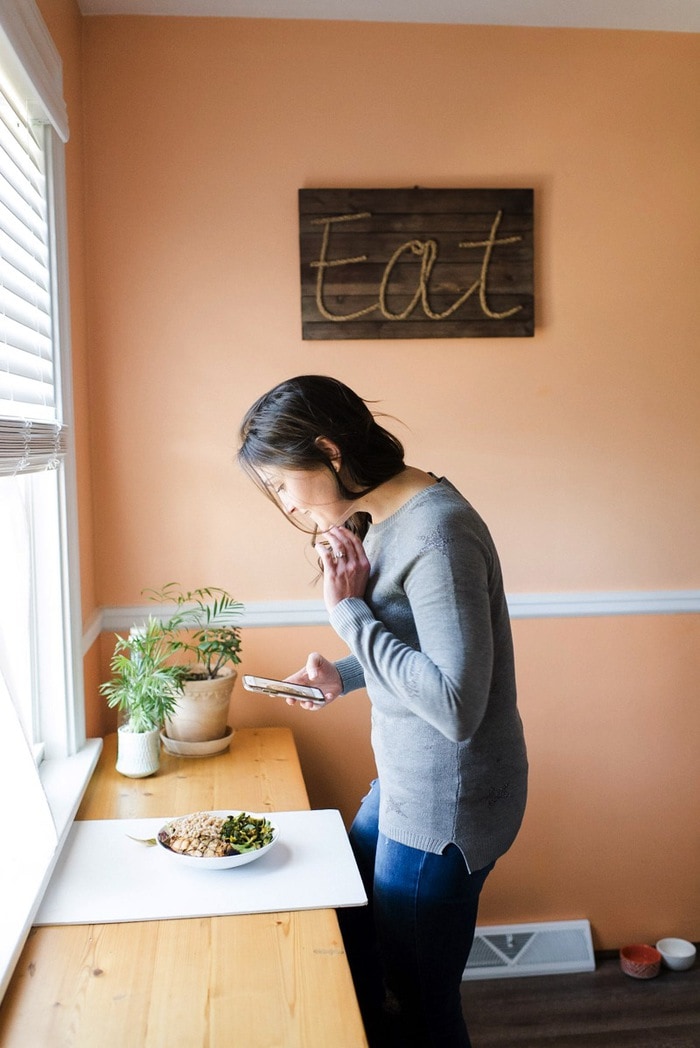 And it's quite easy to fall into the habit of wearing comfy pj's or the same yoga leggings and sweatshirt multiple days in a row.
In an effort to remedy this little situation in 2018, I have set a goal for myself to wake up each morning and get ready. Kind of as if I were going to an office, but a little more casual — so ideally more of a "meet someone for coffee" look.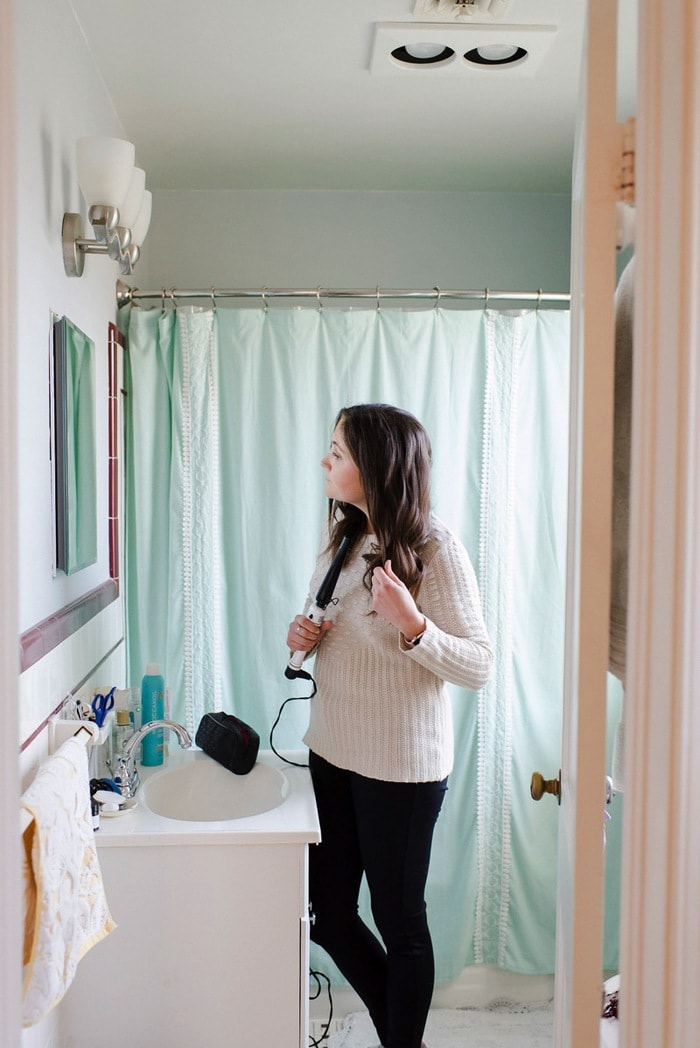 I prefer showering at night (usually after my evening workout), so ideally my routine will be quite simple: put on a little moisturizer and makeup, do my hair and get dressed.
I honestly think this routine will be so good for me, because I've sort of fallen into the habit of not doing my hair or makeup regularly and just wearing comfy old clothes all day or putting on my workout gear because I know I'm going to work out at some point during the day.
Don't get me wrong, I love workout clothes and I do have a pretty stylish athleisure collection, so I'm fine with this option once or twice a week, but I want to make an effort to wear regular everyday clothes that fit well and make me feel put together.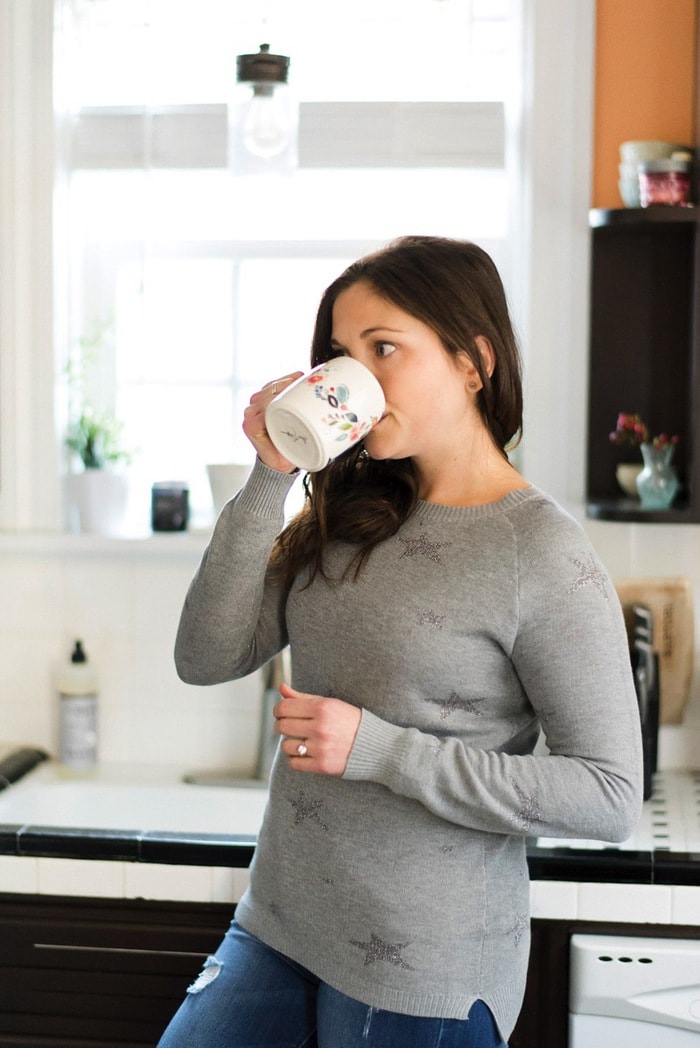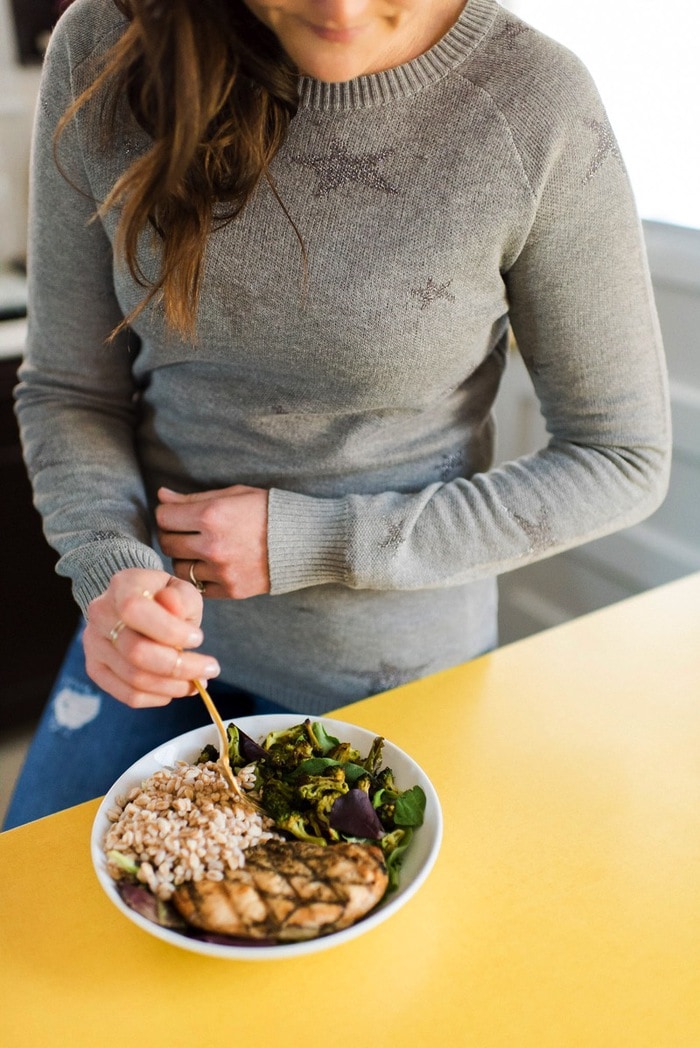 I'm really excited about this goal because I know that the old saying "dress for success" is legit. Getting dressed as if I were going out for a meeting puts me in a completely different mindset than if I were to wake up and put on comfy leggings and a sweatshirt. I've noticed that on days when I wake up and get ready, I feel better about myself, I work more productively and it's actually easier for me to do certain aspects of my job like snapping a quick Instagram story in selfie mode or hopping on a last-minute virtual conference call. If I'm not dressed or looking presentable, these are two things I would likely avoid or put off until the next day.
With this in mind I teamed up with Stitch Fix, a personal styling subscription service, to help me embrace my work-from-home style. I basically just gave notes to my stylist about my current situation, sent her my Pinterest board with style ideas and requested some items that would get me excited about getting dressed for work on the daily. I wanted pieces that were put together but still comfy, and Stitch Fix totally nailed it with my latest Fix.
I've talked about Stitch Fix a lot here on EBF and even visited the Stitch Fix headquarters in San Fran a few years ago, so I've been a big fan for a while, but it's been a minute since I posted a Stitch Fix review, so here's a little refresh about the service in case you haven't heard of them before.
Stitch Fix is a personal styling service.
Stitch Fix carries women's sizes 0-24W, XS-3X, maternity and petite, and men's sizes XS-XXL.
Returns are super easy and free. Keep what you love, and send back the rest using your prepaid shipping bag at any USPS mailbox.
No subscription required. You can get a Fix anytime you want, either on-demand or on a regular schedule — every few weeks, once a month or every season.
You pay $20 to have your Fix curated by a personal stylist, which applies toward any of the items you keep. So if you keep at least one item, you technically get the styling for free.
If you keep all five pieces, you get a 25% discount on your entire purchase!
Shipping and returns are always free.
Everything I'm wearing in this post (except the knitted headband) is from Stitch Fix! One thing that really stands out to me when it comes to Stitch Fix items is quality. They offer both name-brand items and pieces from their in-house line, and they're always good quality, which is something I really appreciate.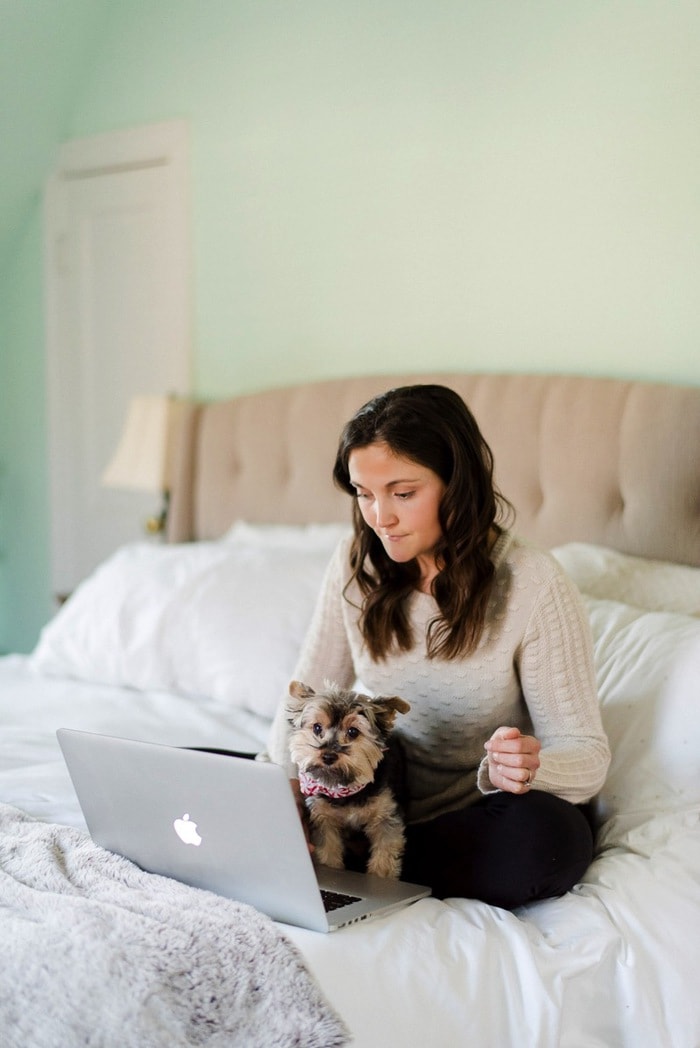 New to Stitch Fix? Here's How it Works
If you're brand new to Stitch Fix and want to give the service a try, this month is the perfect time because they're waiving the $20 styling fee for EBF readers who are trying the service for the first time!
This means that you can try the service 100% risk free if you sign up and schedule a Fix within 30 days. You'll get your first Fix with five pieces shipped to you. You have three days to try everything on and decide if you want to keep all, some or none of them. Keep only what you love and send back the rest in the prepaid shipping bag. You'll only be charged for the items you keep once you check out from your Fix.
In order to make your first experience an awesome one, I highly recommend thoroughly filling out your style profile and sending over notes to your stylist with exactly what you're looking for. They have so many items to choose from (clothes, shoes, bags, jewelry, etc.), so it can be really helpful to give them some guidance about what you need and like. I also recommend sending over an updated Pinterest board with some styles you're loving and perhaps checking out the Stitch Fix Instagram to see if there are any current items that you want to request.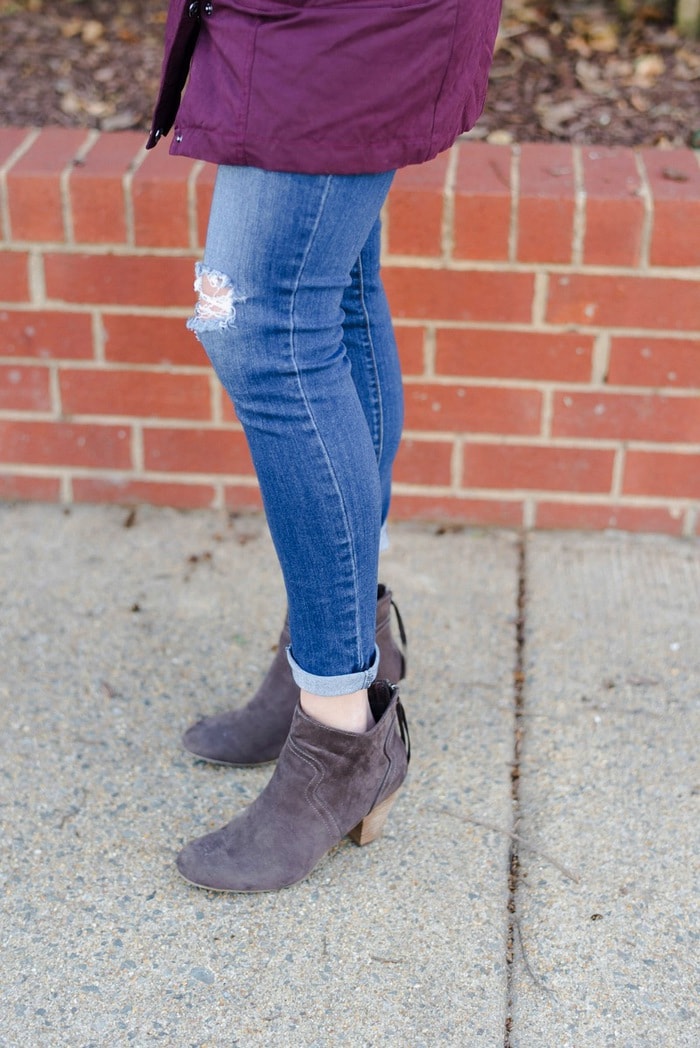 What I'm Wearing:
Kensie distressed jeans // these are from an older Fix, but I wear them all.the.time.
Liverpool black skinny pants // just as comfy as leggings, but they look like jeans with a button and back pockets.
Poppi textured pullover // super comfy, flattering and warm.
Absolutely star print pullover // this sweater fits perfectly and I love the subtle star details.
Report gray suede booties + Bagatelle faux fur trim hood coat // two things I obviously won't be wearing in the house (we have a no shoe policy), but I love both of these options for when I do need to leave for meetings or a trip to the grocery store. I love the style and unique color of this coat, and while I don't wear a ton of heels I've been wearing these booties regularly because they're super comfy and elevate casual outfits a bit.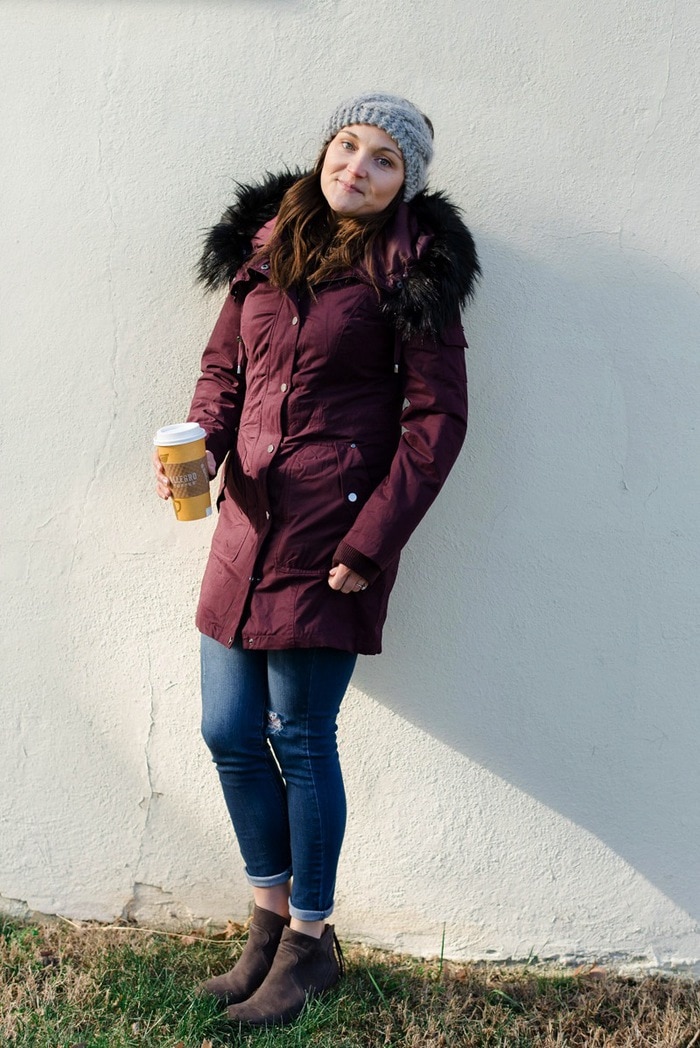 So tell me, do you work from home? If so, do you get ready every morning? What's your work-from-home style? And don't forget that you can try Stitch Fix for FREE during the month of January because they're waiving the personal styling fee for EBF readers!
Photos: Michelle Chu Photography