WIAW: Health Coach Eats
30
Published Mar 18, 2015, Updated May 24, 2021
I mentioned sharing more of my meals and workouts in my recent post about gaining weight and several of you seemed interested so this week I thought I'd hop on the WIAW train and share my meals from yesterday. Luckily all my meals were eaten at home so it was easy for me to snap a quick photo before digging in.
Here's how the day went down: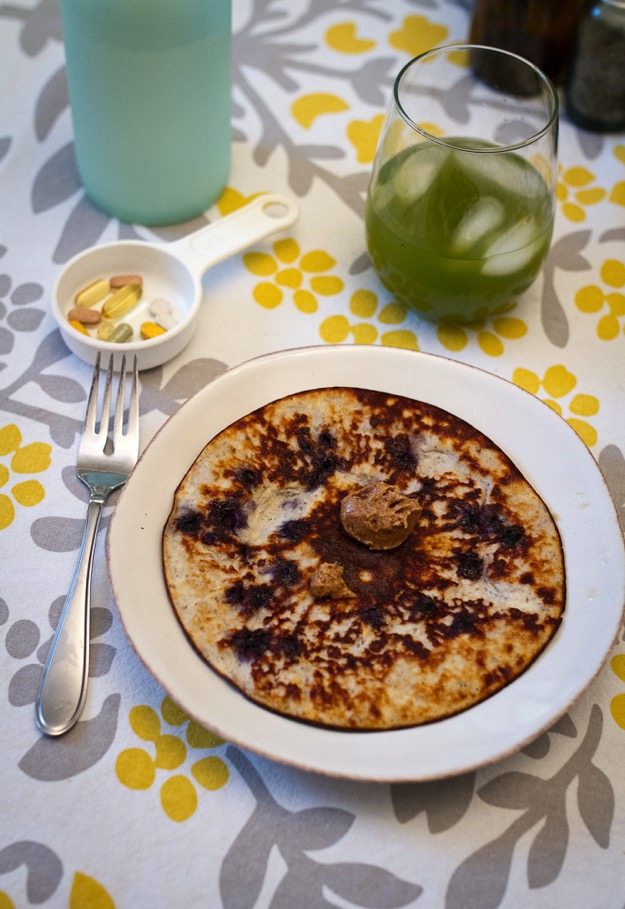 Blueberry protein pancake with a dollop of almond butter, water, my supplements and apple cider vinegar mixed with Lumi's Piedmont Pineapple green juice. For some reason my coffee didn't make it in this photo — probably because I made after breakfast. I like to get my ACV in before I drink coffee. 🙂
I was busy all morning with work, but took a break around noon to make and eat lunch.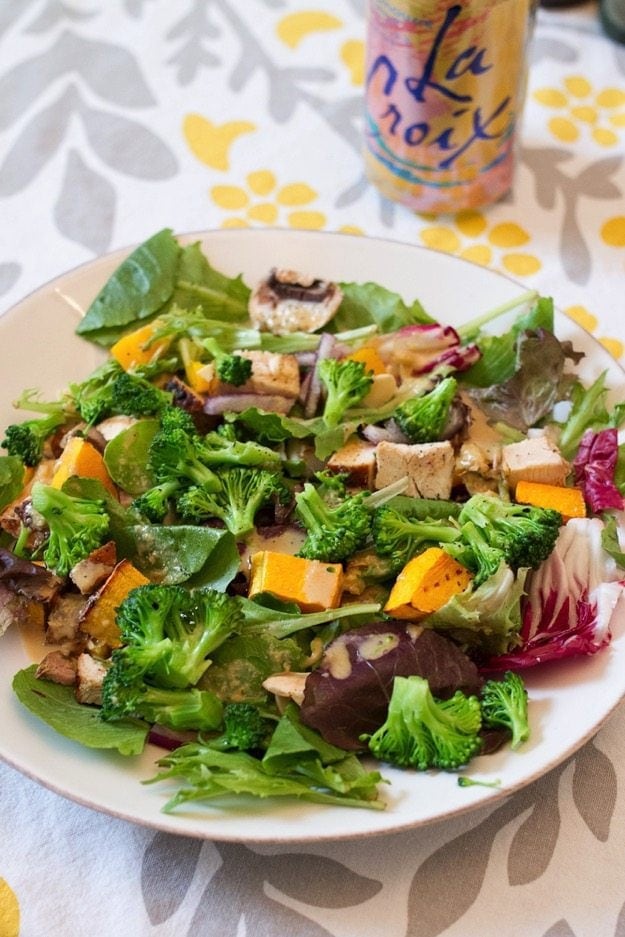 We had leftover grilled chicken in the fridge so I chopped that up and made a big salad with broccoli, roasted butternut squash chunks, mushrooms, red onion, yellow bell pepper and my favorite zesty tahini dressing from Whole Foods. If you haven't tried this dressing yet, do it! It's sooo good! If you don't have a Whole Foods near you, make your own using the dressing I use for my garlicky kale.
Oh, and a Grapefruit La Croix — my fav!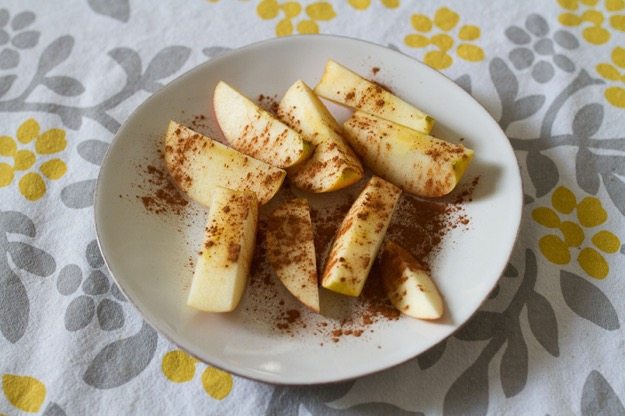 Mid-afternoon snack 1: sliced apple with cinnamon. So fancy.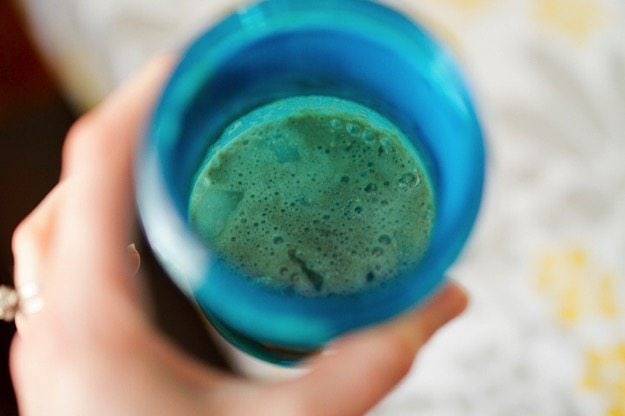 Mid-afternoon snack 2: chocolate coffee protein shake. I was headed to an afternoon Pure Barre class so I quickly combined chocolate protein powder, leftover coffee from earlier that was cold (about 1/4 cup), unsweetened vanilla almond milk and ice. I put everything in a blender bottle, shook it up and ran out the door to class. It was actually really tasty — almost like an iced mocha!
After Pure Barre I stopped by Whole Foods to pick a few last minute things for dinner and then headed home. The weather was gorgeous so Olive and I took a long walk before I came in to prep dinner.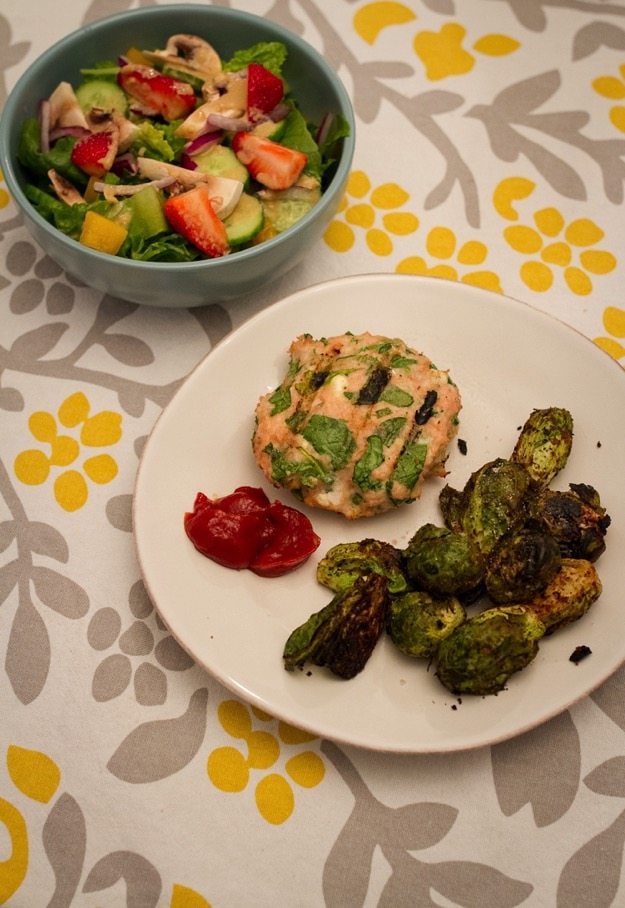 I prepped some spinach and feta turkey burgers and seasoned brussels sprouts for grilling. Isaac manned the grill while I chopped veggies for a side salad and cleaned up the kitchen. I am so happy the weather is getting nice because we love grilling out — it's fast, everything tastes so flavorful and the clean up is easy peasy.
I'm still getting used to cooking meat so this turkey burger thing was new for me, but I think they turned out pretty well. We have three leftover so I'll probably be having another for lunch today.
After dinner we watched a little tv, made our guest bed up (we got a new mattress this week so our old bed in now in the guest room) and I did some laundry. Fun fun! After the housework I decided I needed a little snack so I had plain greek yogurt topped with my homemade cereal and some strawberry slices. It was the perfect sweet treat.
So there you have it — this is what a health coach eats (well, this health coach anyway). I will say this was a really healthy day of eats for me — no processed foods, lots of veggies, protein at every meal, etc.  Woot!