Morning friends! It's Wednesday which means it's a What I Ate Wednesday kind of day. I took photos of everything I ate yesterday so let's do this!
First thing first, my favorite meal of the day… BREAKFAST.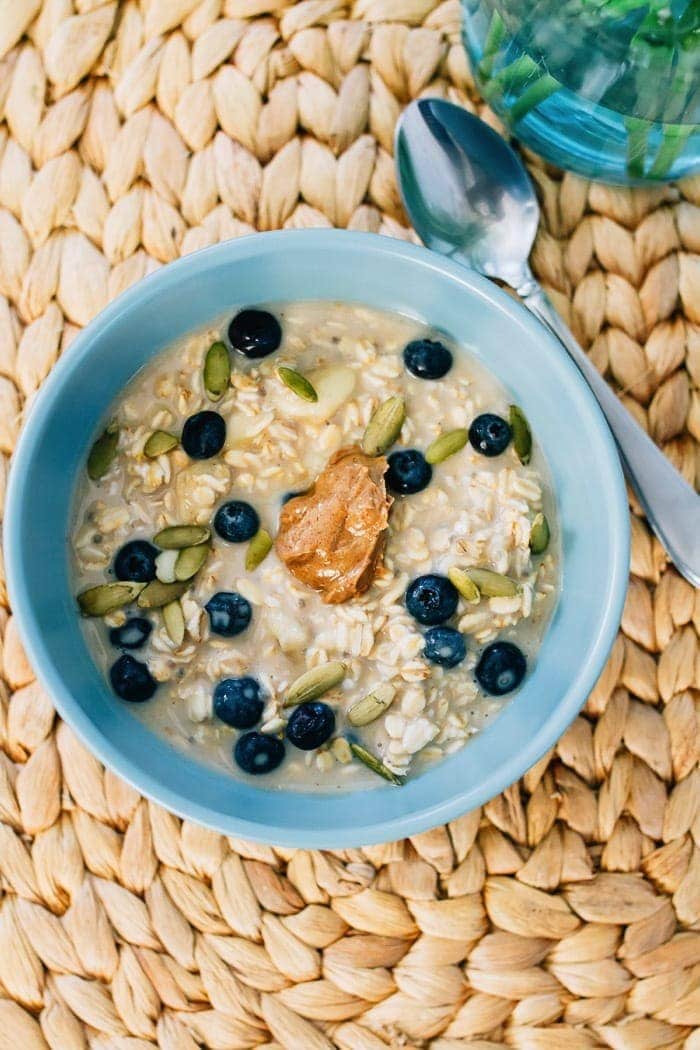 I had a bowl of Protein Overnight Oats with banana slices mixed in. I topped the mixture with fresh blueberries, pepitas and a spoonful of almond butter. Such a good combo.
After some computer work I headed to the kitchen to do a little recipe testing. I typically do most of my blog cooking on Wednesdays when Maria is here to help out, but I was feeling ambitious so I did a little cooking on my own yesterday. I made cookies using this oatmeal breakfast cookie recipe as the base and added fresh berries. They turned out great so I'll have a new breakfast cookie recipe for ya very soon.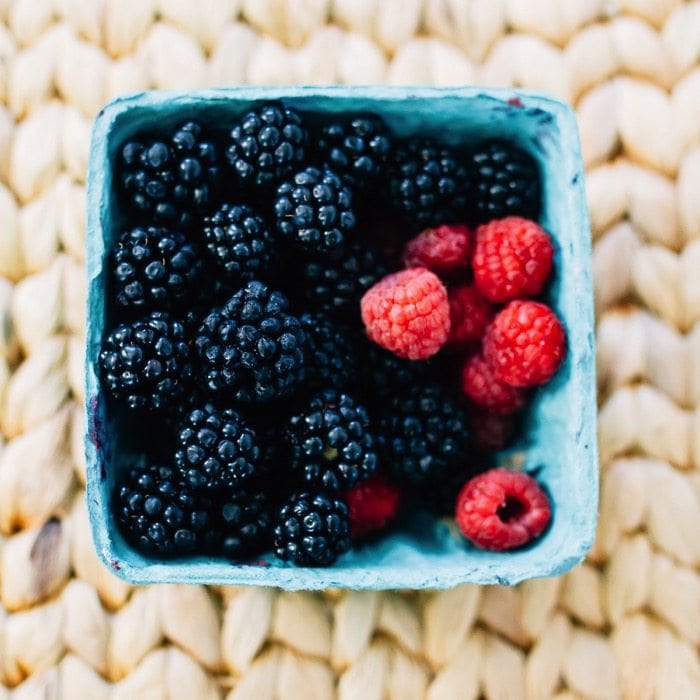 While I was baking the cookies I snacked on some fresh berries (from the farmers market) and ate some of the cookie dough. <– It's literally impossible to make cookies without eating some of the batter…. right?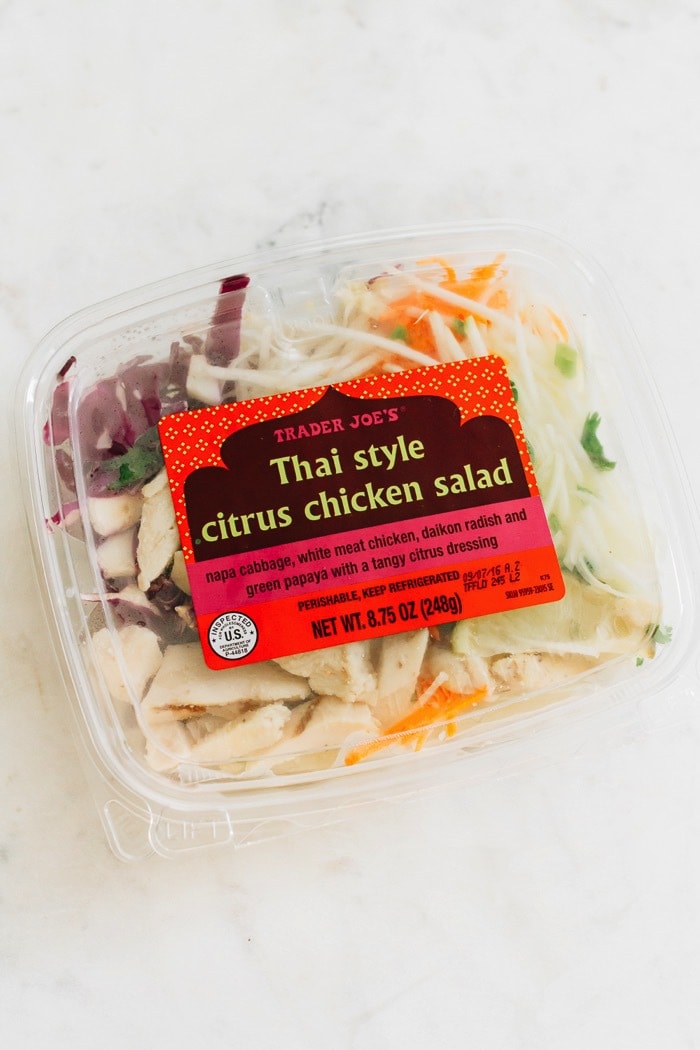 For lunch I needed something quick and easy so this TJ's Thai style citrus chicken salad came in handy.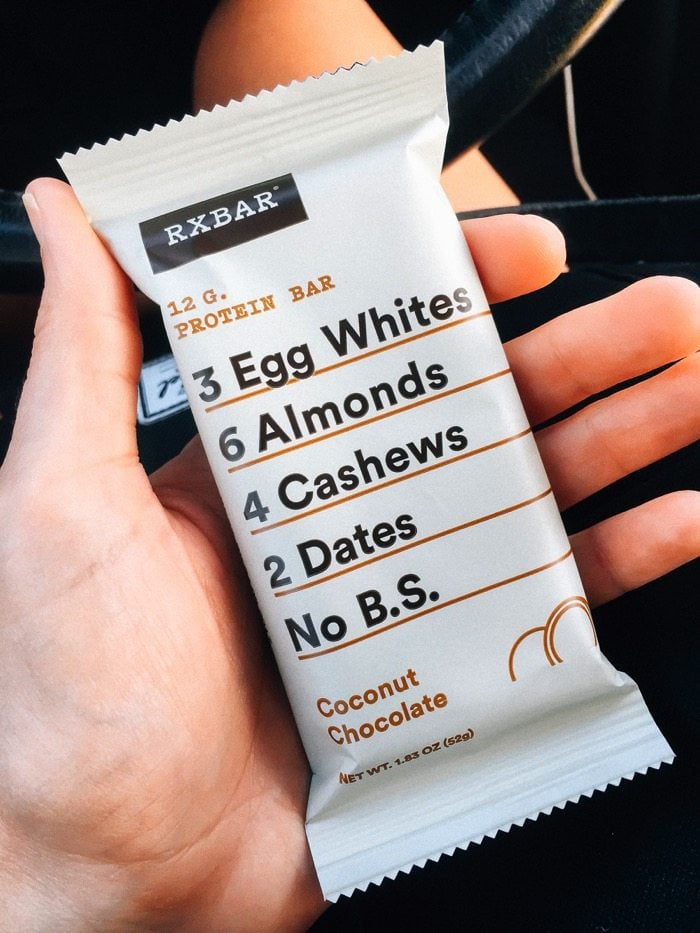 Snack time = Coconut Chocolate RXBAR. I LOVE the simple ingredient lists of these bars. This flavor of the coconut chocolate is good, but I just realized that they have a new Maple Sea Salt flav. Must try that baby soon.
Before too long it was time for dinner so I whipped up a new-to-me recipe (One Pot Chicken and Cabbage Bowl with Sesame Ginger Broth) that's part of a NEW ebook called Dinner Made Easy that I'm teaming up with Julie of Peanut Butter Fingers, Gina of The Fitnessista and Lindsay of the The Lean Green Bean to create.
All four of us are huge fans of meal prep and making weeknight meals as easy as possible so we decided to collaborate on a special dinnertime ebook to help our readers harness the power of meal planning. We've already started putting the book together and it's amazing! It has a month of healthy recipes, weekly shopping lists and meal prep tips from all of us. We'll be sharing more details about the ebook soon, but if you sign up here you'll be the first to know when the ebook is released and receive a special coupon code as well.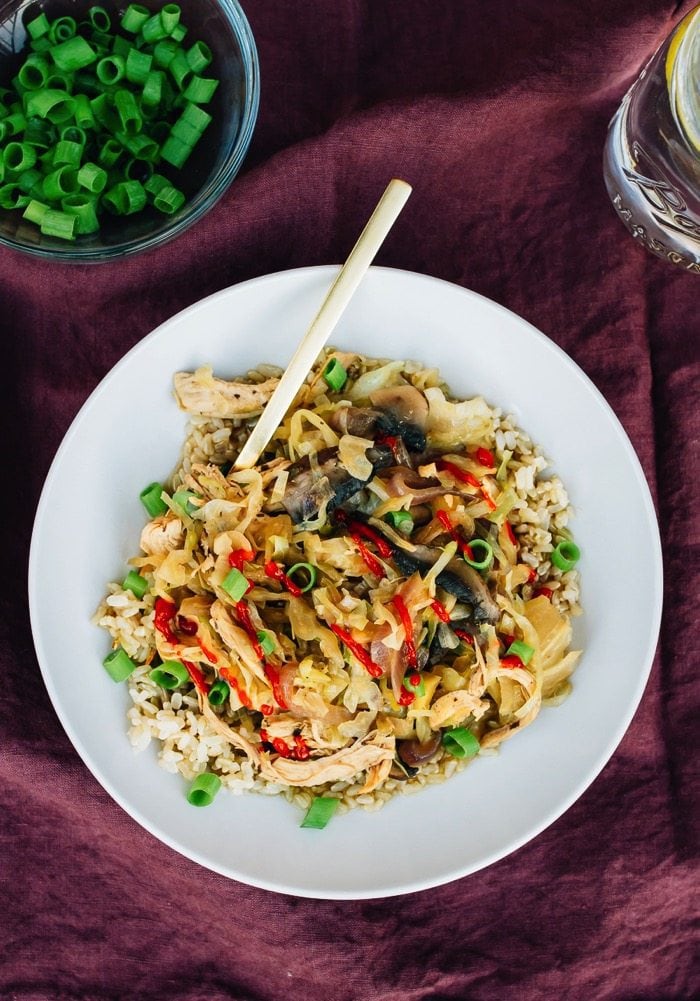 And you guys, this bowl is soooo delicious and super easy to toss together. The ginger sesame broth is flavorful and perfect for serving over a bed of rice. Isaac and I loved it! I spiced ours up with a little sriracha because we can't get enough hot sauce, ever.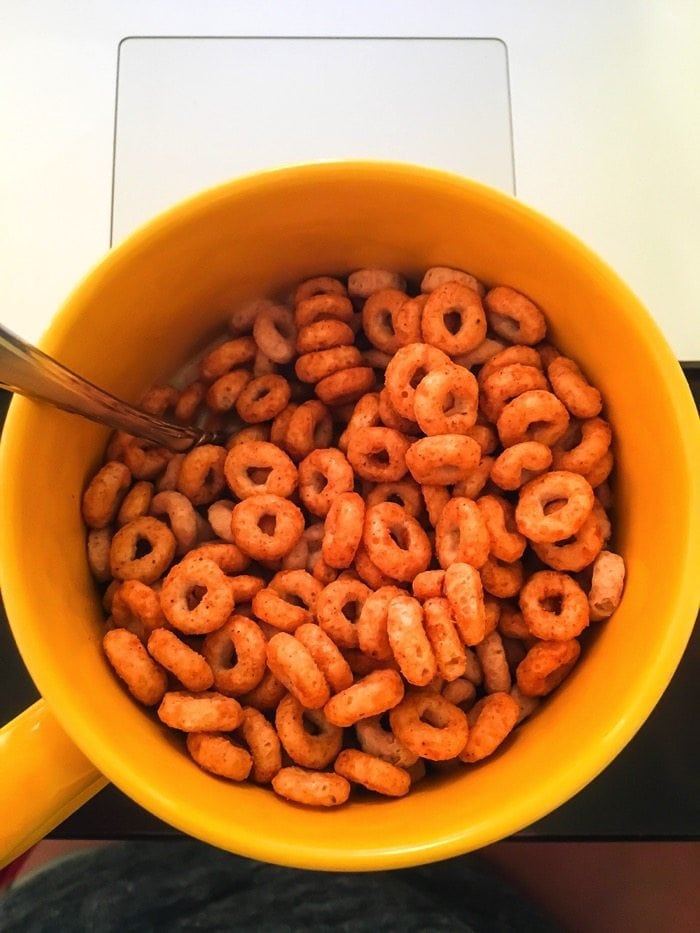 After dinner I hopped back on the computer for more work and munched on a mug of Pumpkin Spice Cheerio's for dessert. I haven't started back with all things pumpkin yet, but these Cheerio's are way too good to resist. I found them at Target. 🙂
I'm off to take Olive to get her hair cut and then it's time to get busy in the kitchen with Maria. We're hoping to create a couple new recipes and a video. Speaking of recipes, do you have any requests for fall/winter you'd like to see here on EBF? Is there a holiday dish you'd love to have healthified? I'm your girl. Just let me know in the comment section.