Woo-hoo, it's Friday and I have a few fun links to share with y'all! Maybe you'll have a little free time to explore them this weekend. 🙂
1.) Holy moly you guys — MyFitnessPal has a new recipe importer function. I've always used their recipe tool to get the nutritional info for my recipes but now it's 100x easier. You simply put in a recipe URL and it matches the ingredients, rather than having to manually type in each ingredient separately. It doesn't always match every single ingredient, but it matches the majority and it's so much easier and faster. I'm in love.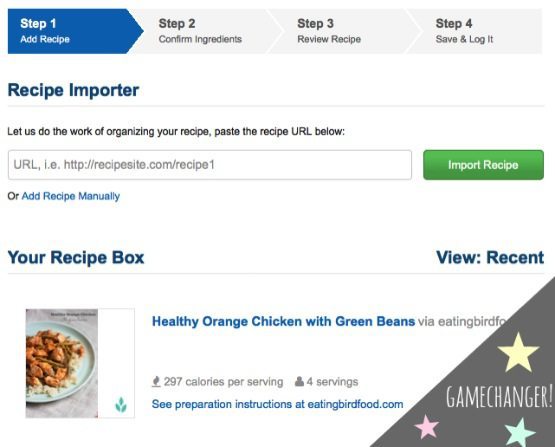 Also, I've been using their program for food and exercise journaling for a few years. If you haven't checked it out before and would like an easy way to track your food and fitness, definitely do so. You can log from your computer or from the app on your phone and their database has almost every food you could possibly imagine (including recipes from many blogs). It's pretty sweet! 
2.) Dishcrawls! Tuesday night Alyssa and I braved the cold and dreary weather to explore RVA's vegan food scene with Dishcrawl RVA. We went to three restaurants (Ipanema, Nile Ethiopian and Strange Matter) and had some amazing dishes. We got a little wet walking from place to place but the food (and company) was well worth it! My favorites were the the chickpea wrap from Nile (can't get enough teff. :)), Ipanema's daikon radish cake and the mango donut holes from Strange Matter. Oh and we also got to take home a little bottle of locally brewed #rva kombucha as a favor. So fun!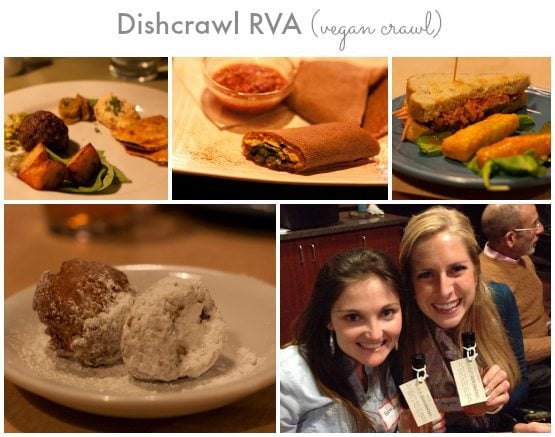 3.) I Quit Sugar. No, I haven't quit sugar, although who knows, I might after reading Sarah Wilson's I Quit Sugar: Your Complete 8-Week Program and Cookbook. I received an advance copy of the book and I've been reading through it over the past fews and bookmarking a gazillion recipes that I want to try. 🙂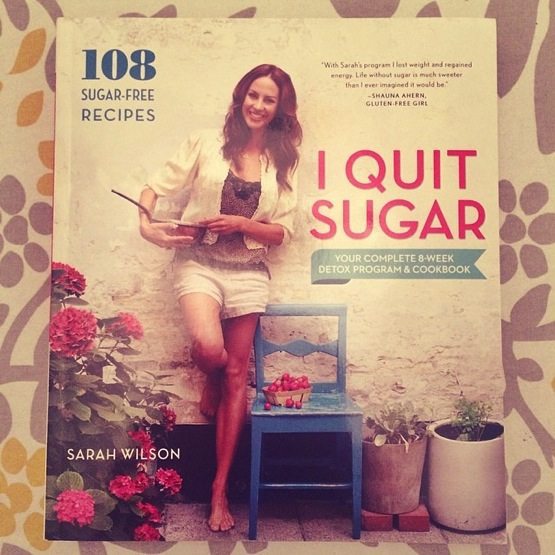 The book is available for pre-sale now and officially comes out on April 8. Soon thereafter I'll be interviewing Sarah and featuring it here on EBF. If you have any questions you'd like to ask Sarah, leave them in the comments and I'll try to include them in my interview. 
4.) Homemade almond milk lattes. I have been wanting a legit milk frother since our mini frother broke over a year ago so last week I bit the bullet and purchased an Automatic Milk Frother from Breville. It was expensive (in my opinion) but well worth it because now I don't have to go to a coffee shop to get an almond milk café au lait or almond milk latte. I use Almond Breeze unsweetened vanilla almond milk and my homemade creations are so good — even better than what I usually get at coffee shops.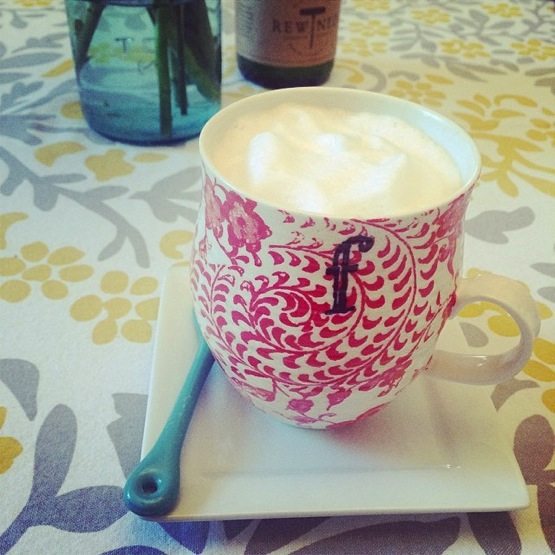 5.) Blogs! Here's a little list of five blogs I'm LOVING as of late — Food: Tasty-Yummies, Will Frolic for Food, Top With Cinnamon Fitness/Life: Fierce Forward, The Fit Nut. Check em' out! 
What's new and good in your life?