What's in My Fridge + Healthy Fridge Shopping List
18
Published May 07, 2015, Updated Jun 18, 2019
I'm pumped because I'm shaking things up today and sharing a VIDEO. I've shared a few videos on YouTube before, but it was a looong time ago. Plus, they were all taken with my iPhone and not very good quality. Luckily I now have a friend who is willing to shoot the videos for me and someone to edit them. Hooray! So if you all enjoy this video, I'd love to do more!
With this first video I'm giving you a sneak peek into my fridge. And by my fridge, I mean the fridge I share with Isaac. Don't mind all the beer. 😉
I didn't go to the grocery store and stock up or stage the fridge before shooting so you're getting a real-life look into what we have on hand at any given time. <— Real is better anyway, right?
Since I wasn't able to show you everything I typically keep on hand, I also put together a handy little graphic with a bunch of healthy fridge staples. As I mention in the video, you basically want to think about loading up on lots of produce (veggies and fruit), lean protein and healthy fats!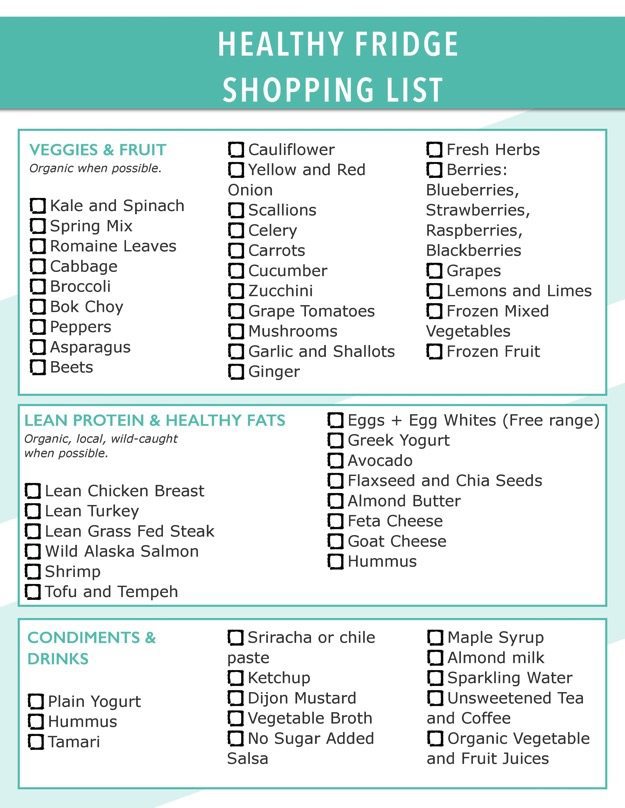 Oh, and just in case you're looking for it, the recipe for the chocolate chip peanut butter protein balls I show in video can be found here. 🙂