As I'm sure most of you know by now, I'm a sucker for cute workout gear and I have quite the growing collection. I think Facebook has caught on to this because a couple of months ago I started getting a ton of ads for Fabletics, a new subscription based workout gear company co-founded by Kate Hudson. Of course I clicked over to check it out. Kate is my favorite actress of all time — there was no stopping me. I thought the stuff looked super cute and wanted to sign up but I was a little hesitant about doing a subscription service. I'm not sure why because I love Stitch Fix and it's basically the same thing, just for workout gear.
After reading this rave review from Gabby, seeing a Fabletics fashion show on TV and chatting with a friend about it, I finally decided to try it out.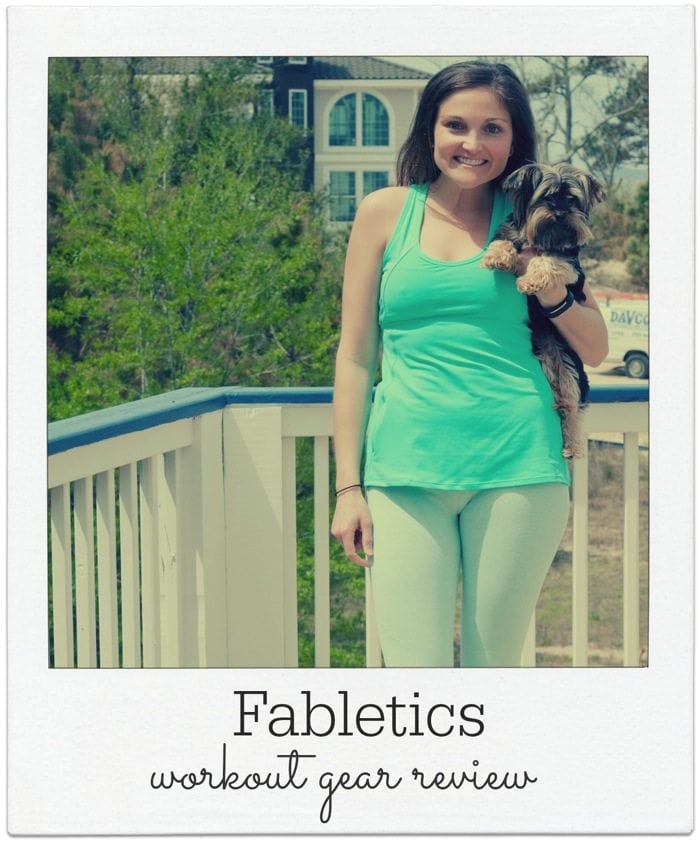 I got my first outfit in March and it included two pieces: the Sensory Jackson Tank and the Lima Capri.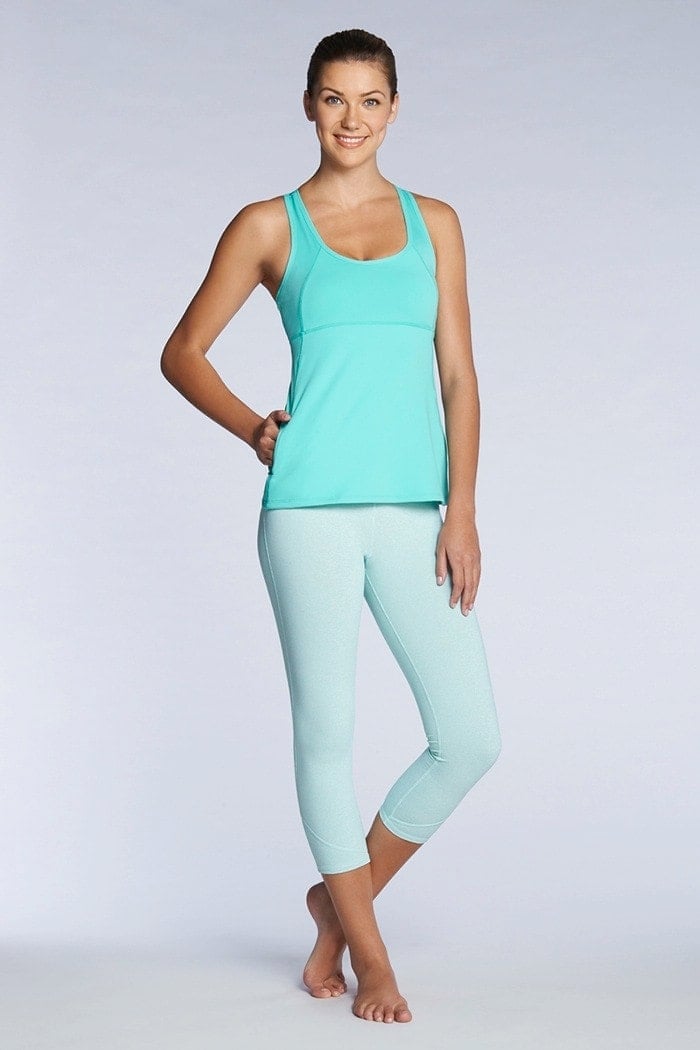 It's super springy and I'm kind of obsessed with this mint/aqua color at the moment so that's why I picked it.
Here's the low down on the tank:
Smooth, chafe-resistant design
Built-in-bust support
Removable cups to enhance and cover
Convenient hidden zipper pocket
Moisture release for dryness
Four-way stretch for comfort and movement
I really like the style and fit of this tank. It's really flattering and with the built-in support I don't have to wear a sports bra with it —hooray for one less piece of laundry to wash. The little pocket is also great for stashing my house key when I go out for a run.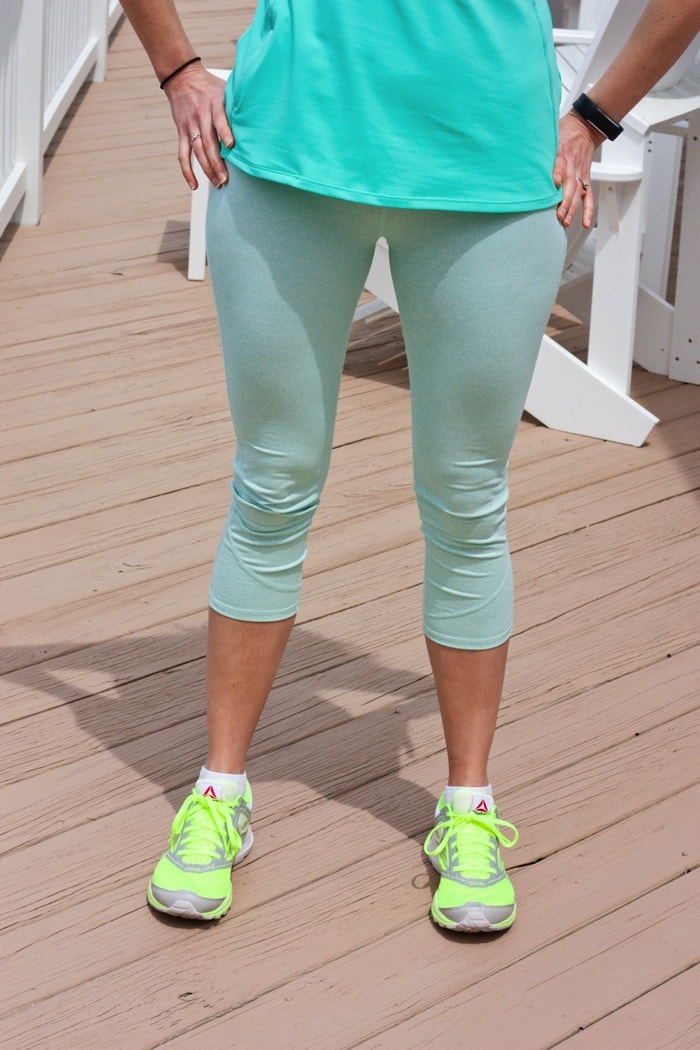 Info about the pants:
Smooth, chafe-resistant design
Maximum support
Convenient hidden pocket
Moisture release for dryness
Four-way stretch for comfort and movement
I usually go for dark workout pants so I was excited to try a new look with these. They stay in place really well, dry fast and are super comfy — definitely one of my favorite workout bottoms right now.
When I first received the items I was immediately impressed with the quality and feel. Both the tank and the capris were soft, vibrant in color and seemed really well-made. At this point I've worn both pieces multiple times to work out (and to run errands) so I can give a good review. Not only are they comfortable and flattering, but they're durable and still look brand-new after several washes. I did have a sizing issue with the Lima Capri and ended up needing a larger size because the first pair I received was a little snug. Other than that, I've been very happy with my first outfit and I'm excited to get my next one.
If you check out the Fabletics site, you'll notice that there are two different prices — one for regular members and one for VIP members. When you make your first purchase, you'll have the option to enroll in the VIP membership program. It's free and with it you get signed up for the monthly subscription as well as:
Complete outfits starting at $49.95-up to 40% off retail
20% off all individual items
Reward points for every purchase, friend referral or product review
Free shipping on orders over $49.95
Easy returns and exchanges. If the clothes fit, great! If not, simply exchange or return your order
Personalized picks curated by fitness stylists
Each month you get an email with the new outfits offered that month with personalized picks based on your profile. If you don't love the outfits picked for you, you can choose something different or simply skip that month and pay nothing. I really like that it's so flexible.
You can also earn reward points toward free outfits by purchasing, inviting people and writing reviews. Speaking of which, if you do end up checking out Fabletics, I'd love for you to use my referral link so that I get reward points for it. 🙂
Who is your  favorite actress and actor? My favorites are Kate Hudson and Matthew Mcconaughey. How to Lose a Guy in 10 Days is one of my favorite movies.  Predictable, huh?
Is it bad that I'm crossing my fingers hoping that Kate sees this review and leaves a comment. You seriously don't understand how excited that would make me…
Full disclosure – I did receive a free outfit from Fabletics but per the usual, all opinions are my own.