I hope you had an amazing 4th of July weekend. We spent Thursday through Sunday hanging out with my aunt, uncle and cousins at the beach in Swansboro, NC. They have invited us down for the past few years. It's always a good time filled with lots of fun in the sun, laughs and fireworks. Last year was a big celebration because we were not only celebrating the 4th but also Brooke and Jon's wedding, which was amazing.
This year was a bit more low-key but still just as fun. We had a blast hanging out with my family, going to the beach, eating lots delicious food and playing with the newest addition to the fam, baby June. I took my good camera but ended up leaving it in the house and taking all my photos with my iphone. It's just so much easier.
Here's a little photo recap.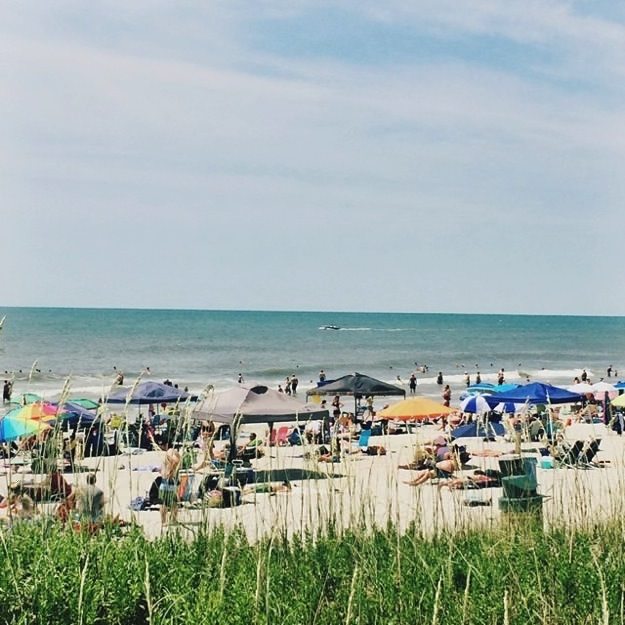 Emerald Isle beach day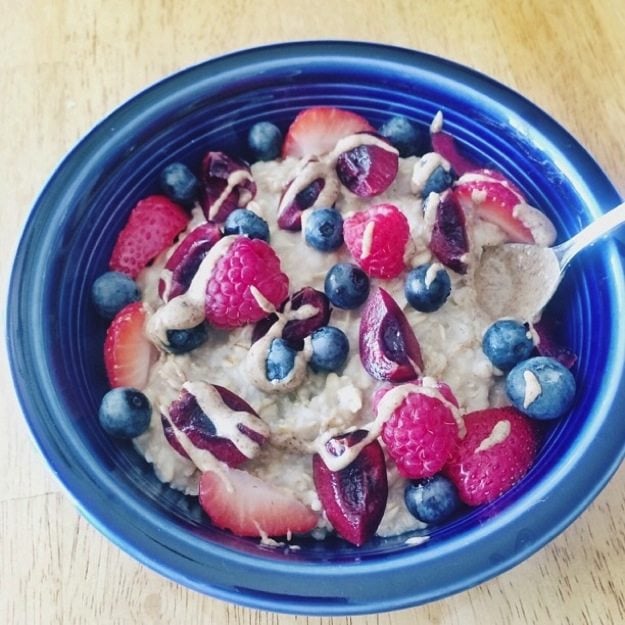 4th of July breakfast oatmeal with lots of berries and almond butter drizzle.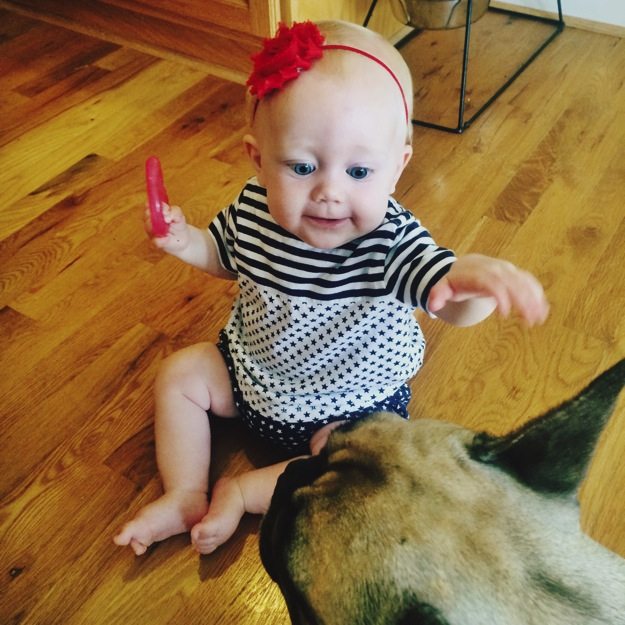 My cousin's baby, June.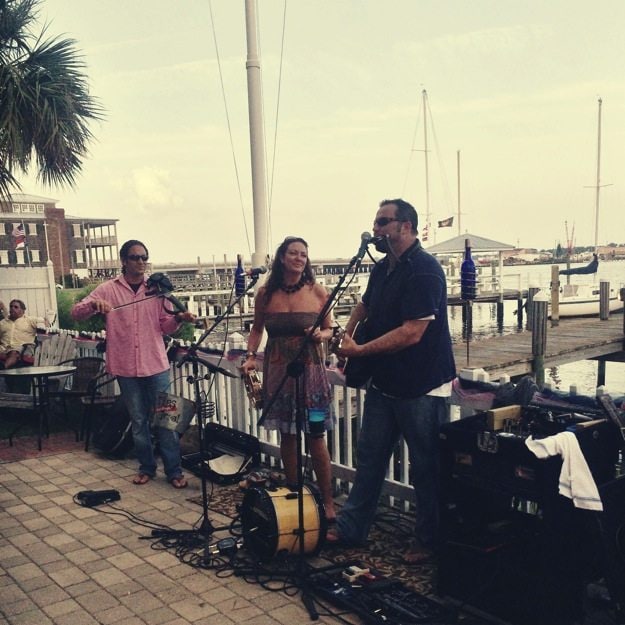 Live music at Bake Bottle and Brew.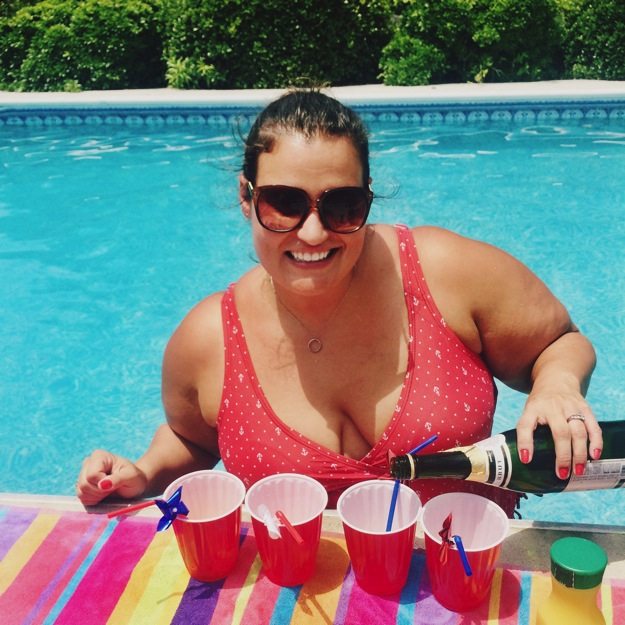 Liz making us girls festive 4th of July mimosas in the pool with the cutest red, white and blue straws.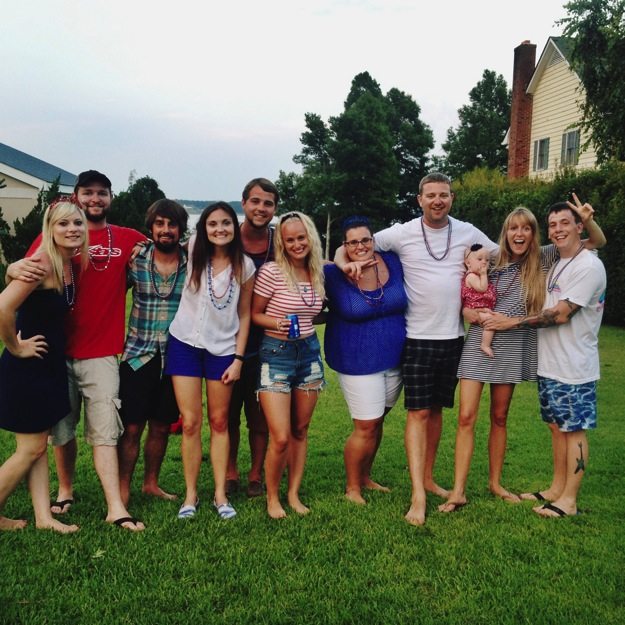 The gang — minus my aunt and uncle who were managing the cameras.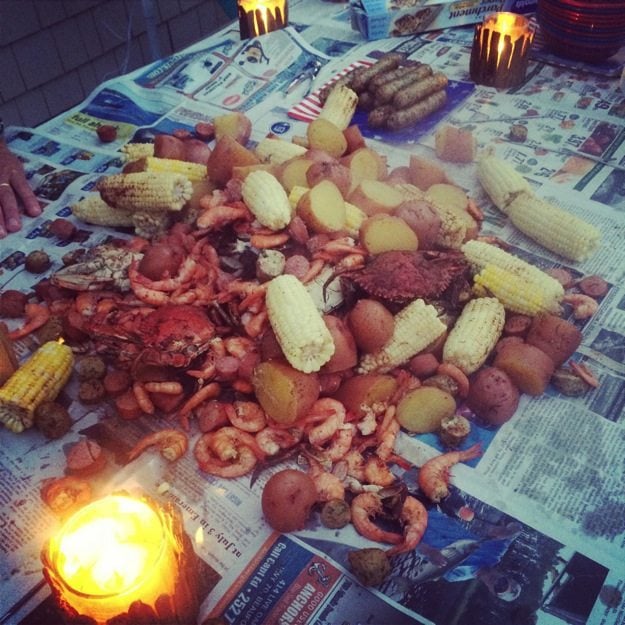 Low country boil for dinner.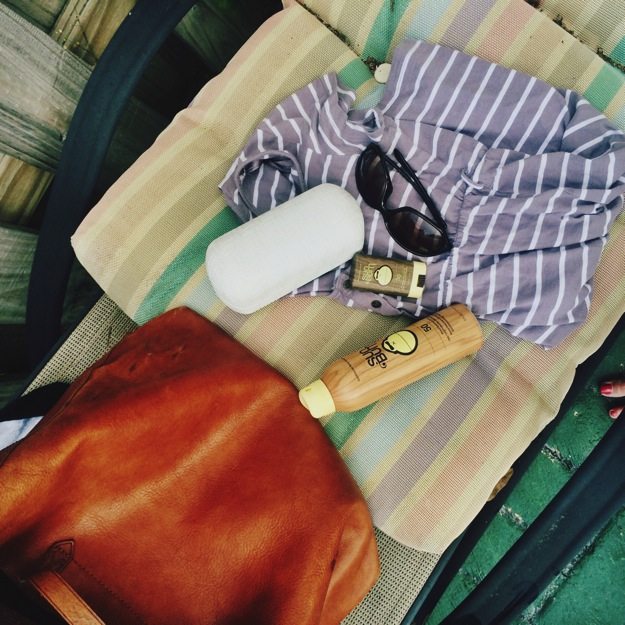 Beach supplies (coverup, sunglasses, and Sun Bum sunscreen (obsessed with this stuff — it smells so good) all in my favorite madewell tote bag.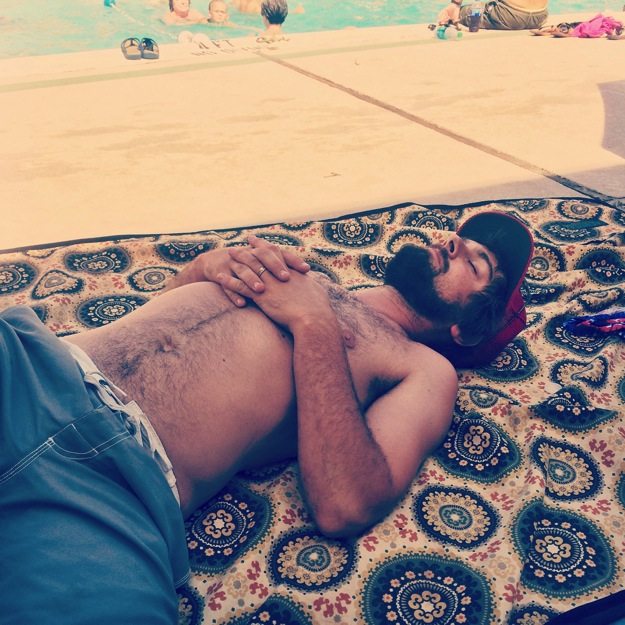 The hubster snoozin' poolside.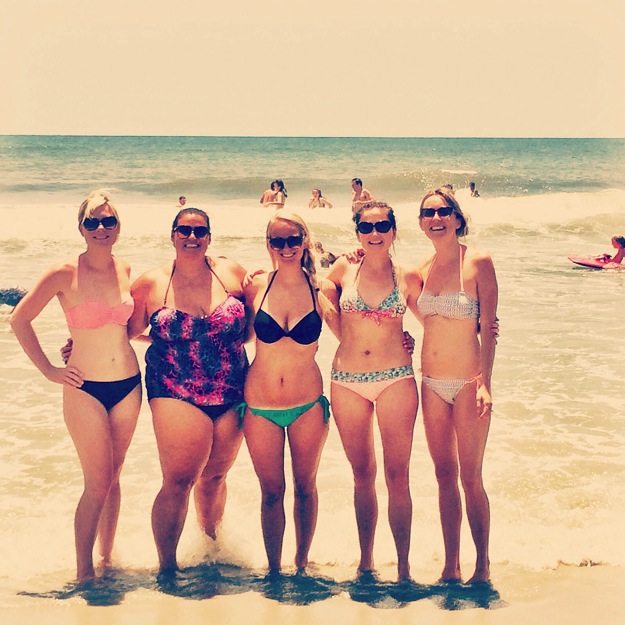 Beach babes.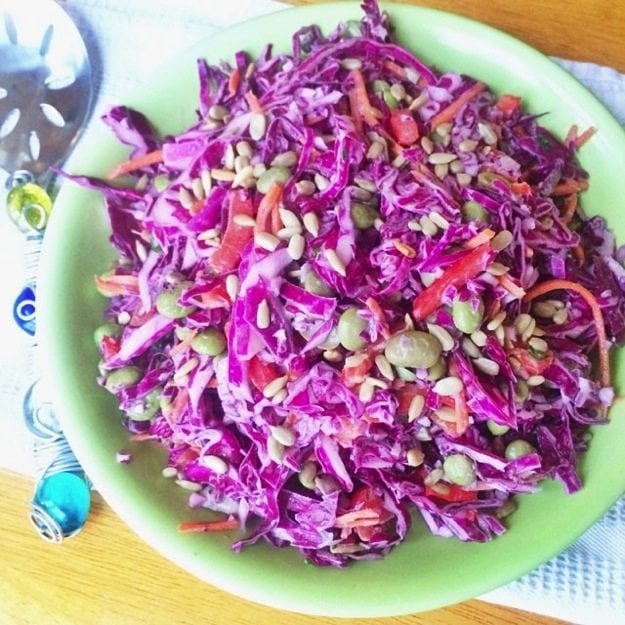 Asian Edamame Salad from the latest issue of Women's Health. I'll be posting there recipe a.s.a.p.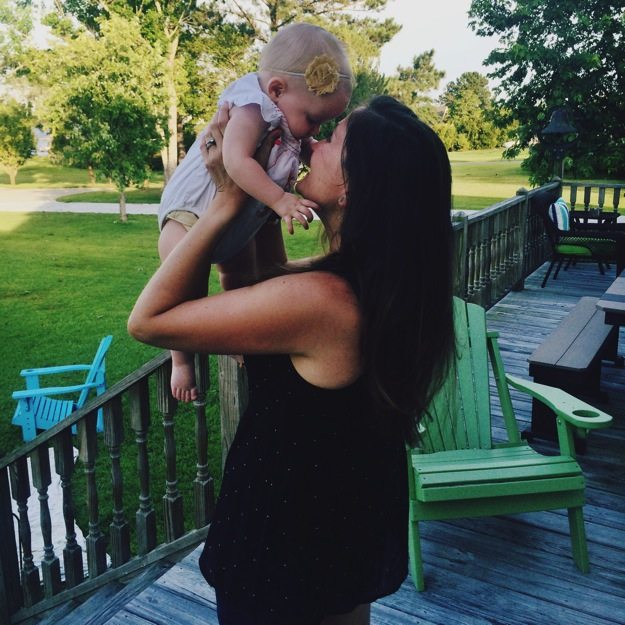 Baby love.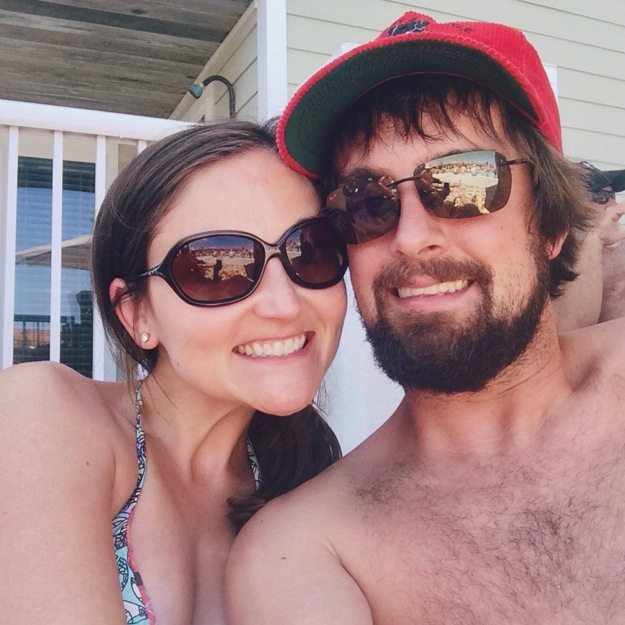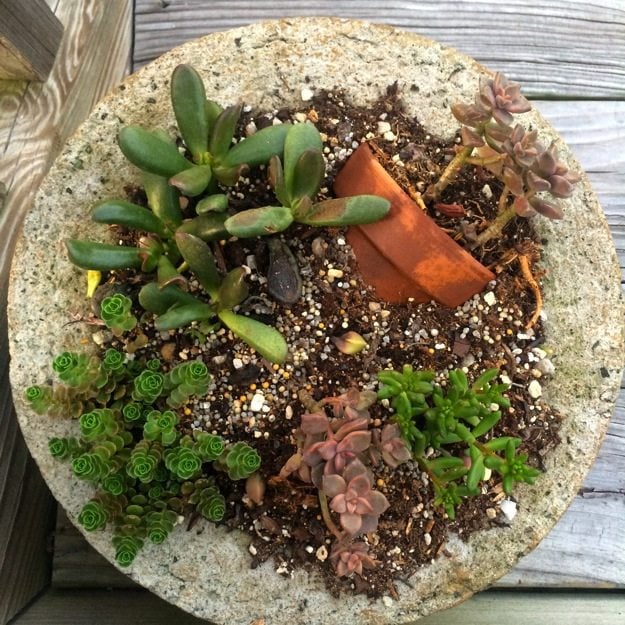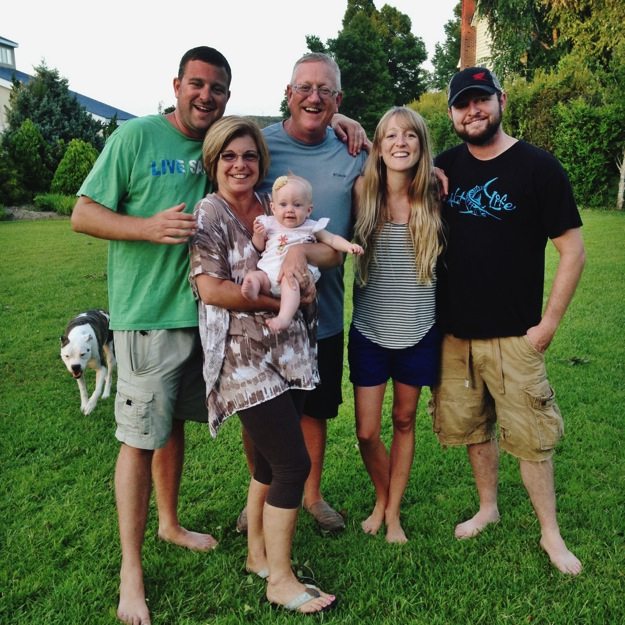 My aunt, uncle, three cousins and baby June. Oh, and that's Lola creeping up in the back
My favorite drink besides plain water, LaCroix sparkling water. <— Just noticed that they now have three new flavors, apricot, mango and passionfruit available at Target. Must get my hands on those. I bet the mango is delicious.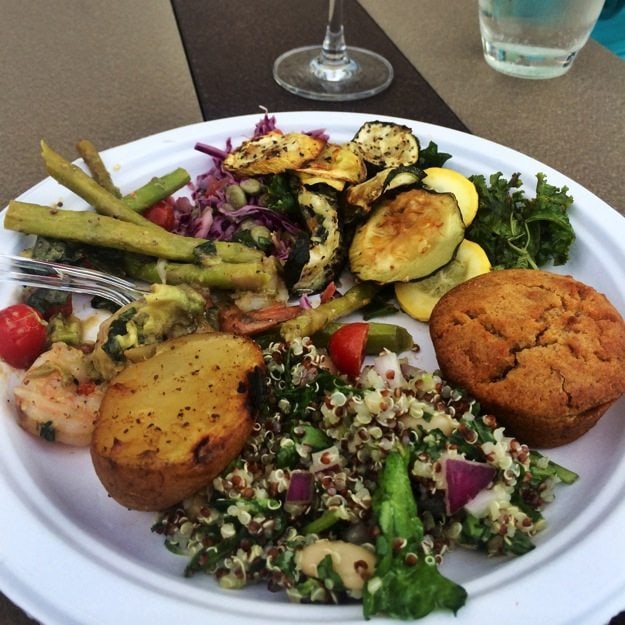 A big plate of homemade deliciousness as well as sweet potato muffins from Riverside, a local Swansboro restaurant. These babies were amazing!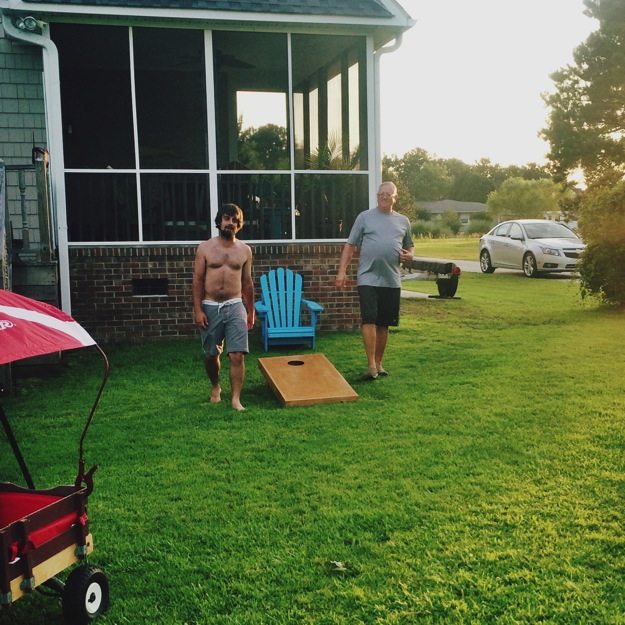 Cornhole action. We finally had to spilt up my uncle and Isaac as teammates. They were winning too many games.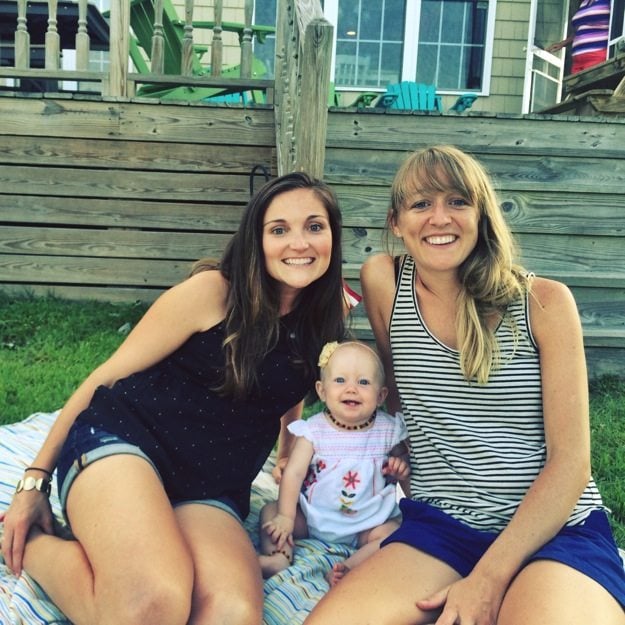 Enjoy the rest of your weekend. <3