Hey friends! I hope you had a lovely weekend.
My cousin, Brooke, was in town spending the weekend with me, which was a blast.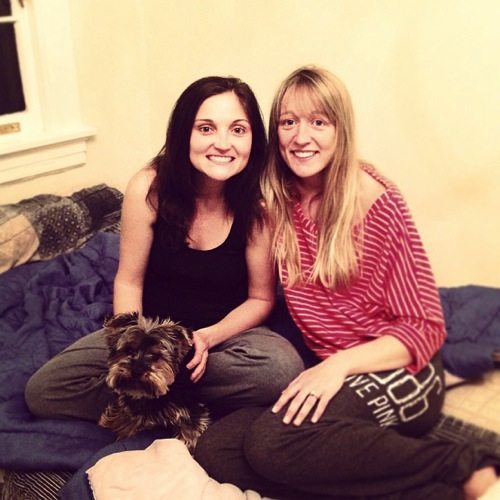 Sleepover with the girls. 
The weather was absolutely gorgeous here and we enjoyed every minute of it. Long walks, outdoor dining, shopping, etc.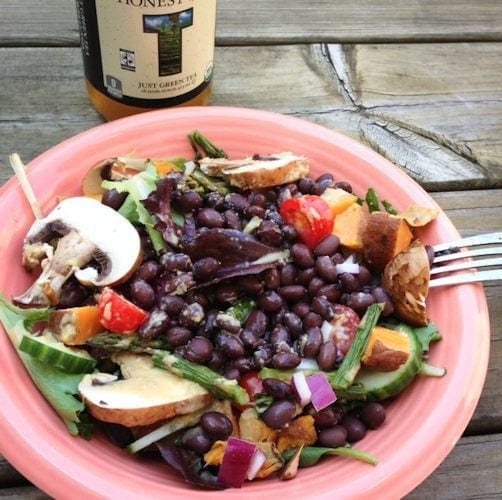 Homemade black bean salad for lunch on Saturday — enjoyed on the back porch.
Even Olive loved lounging around outside soaking up a little vitamin D.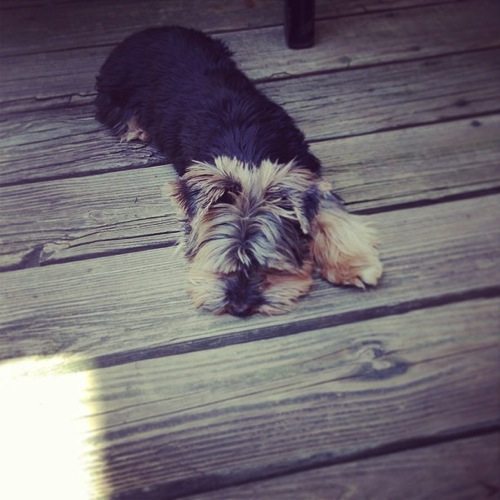 Brooke is a bridesmaid in our wedding and she's also planning her own wedding in July (which I'm also a bridesmaid in)… Of course, there was a lot of chatting about wedding details and planning.
We even finished up addressing/stuffing Isaac and I's wedding invitations! They went out on Saturday so our guests should start getting them this week. I absolutely LOVE them and I'm so pumped to start getting the RSVP cards back in the mail. Once I know most of our guests have received the invitation, I'll post photos and all the details about them on here so you guys can see them too. 🙂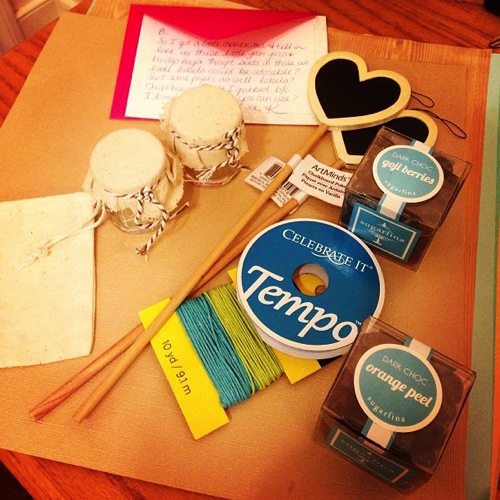 On Friday I received the cutest package from Kris of Young Married Chic. She's doing our wedding favors and wanted to send me a few ideas — which I'm already in love with. How cute are those mini jars? And OMG. I just clicked over to her blog and she's got Reese's Cup White Chocolate Shortbread Bars up this morning. Prepare to start drooling all over your keyboard and then immediately pin the recipe. 🙂
Brooke and I did a little bit of cooking/baking this weekend too.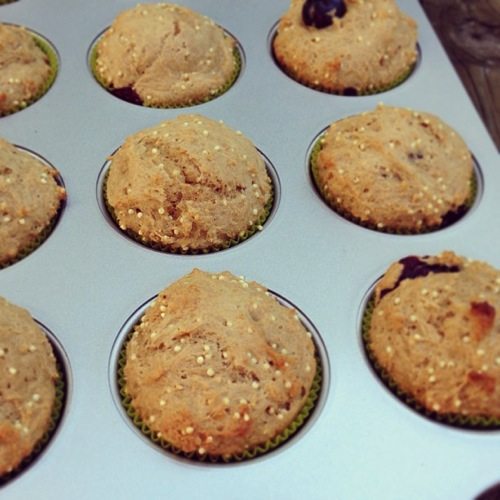 We made Blueberry Millet Muffins aka True Bird Food Muffins. These are one of Isaac's favorite muffins because they have just the right amount of sweetness. They almost remind me of cornbread.
The original recipe is from Heidi Swanson's Super Natural Everyday.  I switched things up a little by using coconut sugar in place of honey, coconut oil in place of butter and then added blueberries for a pop of color. They turned out to be delicious — moist and fluffy with a little crunch from the millet.  If you're interested in the recipe, it's in the sampler of the Super Natural Everyday that Heidi offers on her blog, 101 Cookbooks.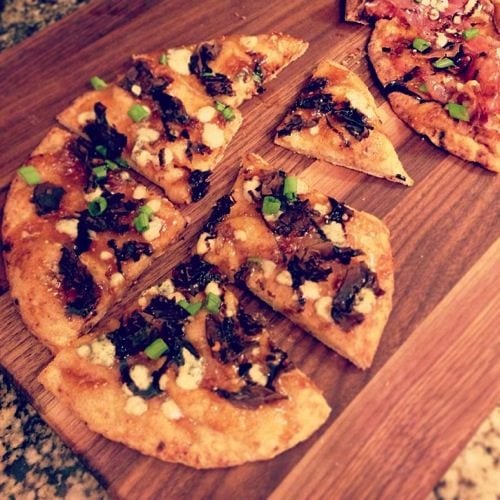 Fig, Gorgonzola, and Dulse Naan Pizza
Last night I made shrimp salads as our main dish for dinner, and Brooke whipped up a little appetizer of Fig, Gorgonzola, & Prosciutto Naan Pizzas. She made one that had prosciutto and a vegetarian version for me. She used whole wheat nann for both and I recommended using dulse flakes (seaweed) instead of the prosciutto for the veggie option. The toppings of the pizza had the whole sweet and savory thing going on and each bite was pretty amazing. I love fig jam and pairing it with the gorgonzola and dulse flakes on top of naan was such a great idea! Definitely marking this recipe as a keeper.
Overall, it was such a fun weekend. I think I had a little too much fun (staying up too late chatting with Brooke) because this morning I woke up late for my personal training session and was about 20 minutes late. :/ 
Better get going now so I'm not late for work! Have a beautiful Monday!