As of today Isaac and I have been married for six months! I honestly can't believe that we've already been married for half a year — time flies when you're having fun. 🙂 That said, I recently realized that I still haven't shared a final recap with the details about our reception and figured today would be the perfect day to do so.
If you missed any of my previous wedding recaps, you can find them here:
Rehearsing
Pre-ceremony
Ceremony and Vows
Rustic Chic Wedding Details
Once the ceremony was over, we did formal pictures while our guests enjoyed cocktail hour and then it was time to get the reception started!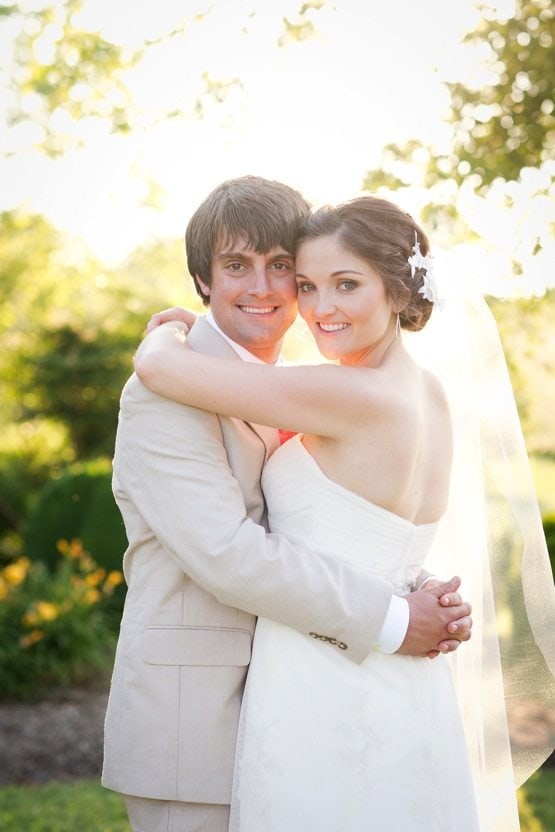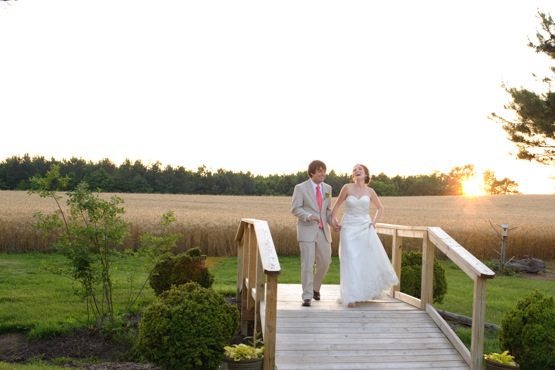 The wedding party was announced by our DJ as we entered the tent and Isaac and I headed straight to the dance floor for the first dance. You Are The Best Thing by Ray LaMontagne.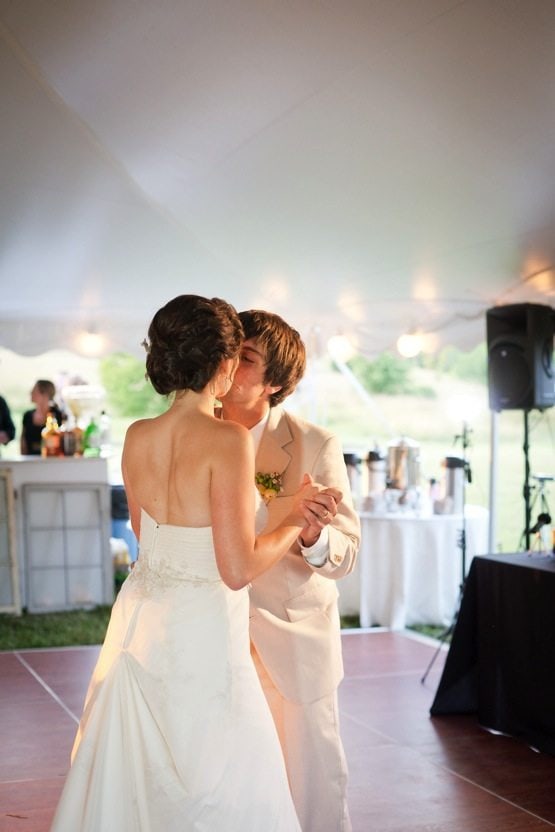 My dad and I were next. Stand By Me by B.B. King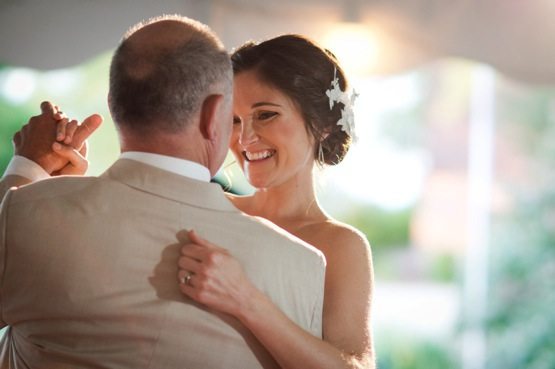 Then Isaac and his mom. Keep Your Arms Around Me by Otis Reading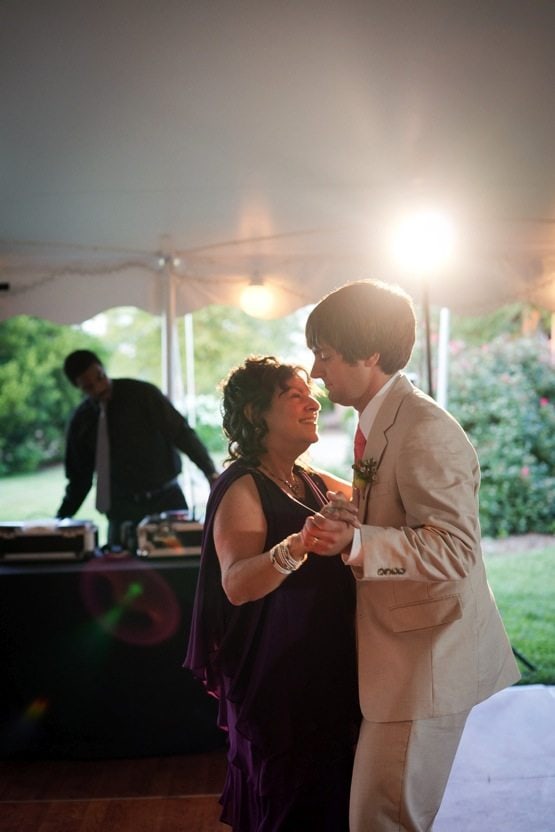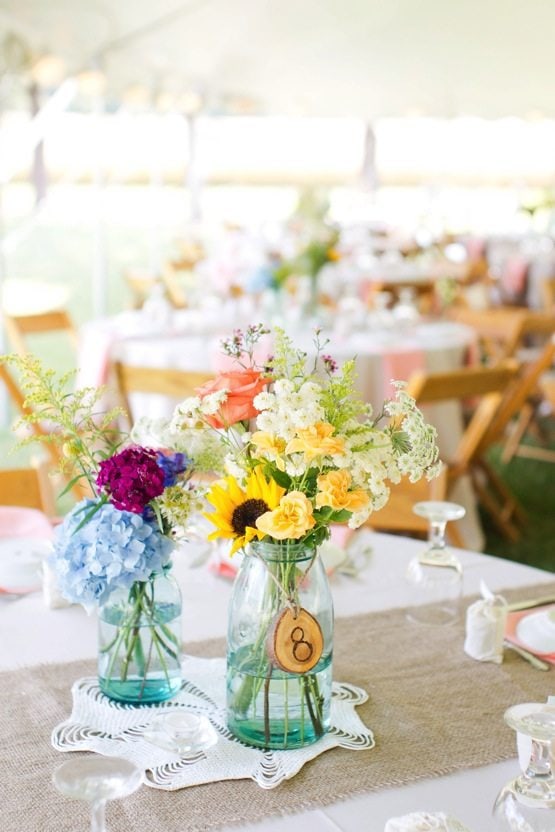 Once the dances were done, it was time to sit down and eat!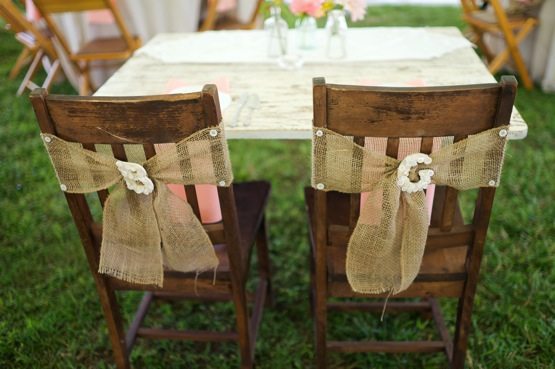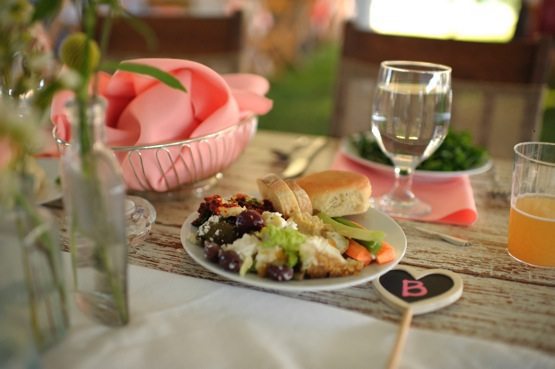 The food was catered by Olio (a local place here in Richmond). The head chef, Ana, worked with us to try to use local options whenever possible and the food was AMAZING.
We had a kale salad that was already on the tables when guests sat down so they could munch while watching us do the first dances. Then everyone (table by table) went through the barn, which is where the buffet was set up.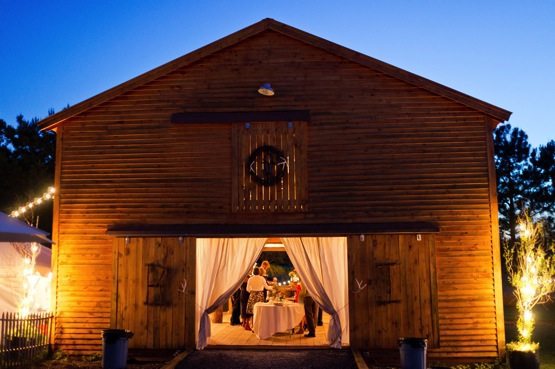 On the menu:
Shrimp with cheesy polenta grits
Cornish game hen stuffed with sour apple stuffing
Twin Oaks Tofu stir fried Asian style with fresh seasonal veggies
Grilled & Roasted Vegetables – charcoal grilled fresh seasonal veggies
Broccoli rabe & baby artichokes – sprinkled with Fontina, coarse black pepper, and oregano infused tuscan olive oil
Dinner rolls with butter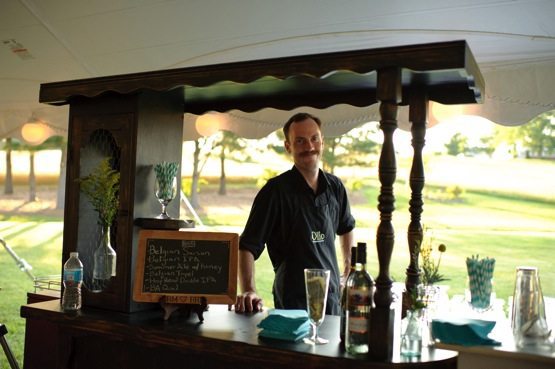 For drinks we had two signature cocktails for cocktail house and a full bar. Isaac, with his brother and a few friends, home-brewed all the beer for the reception. They made six different varieties and people loved it — as evidenced by the fact that two of the six options were already erased by the time this picture was taken.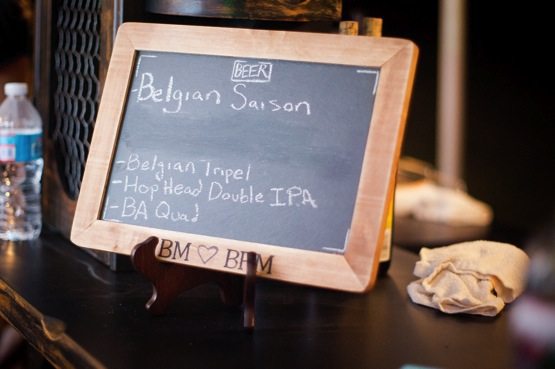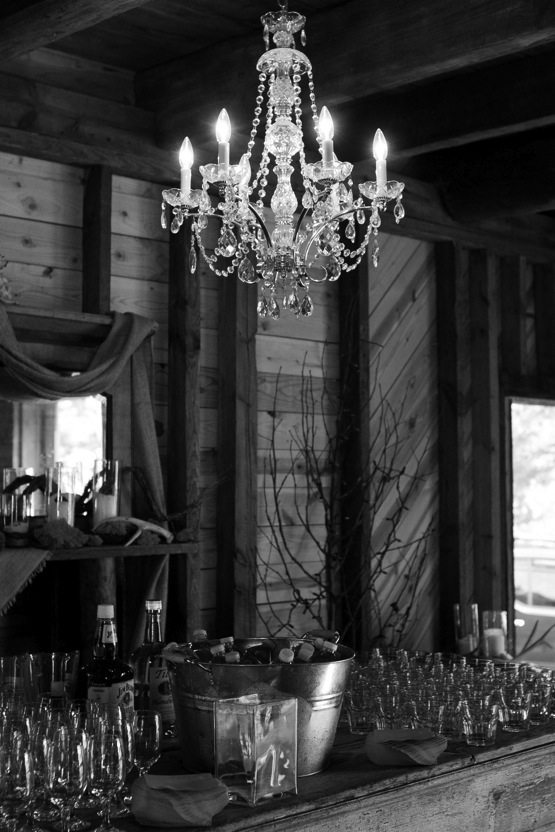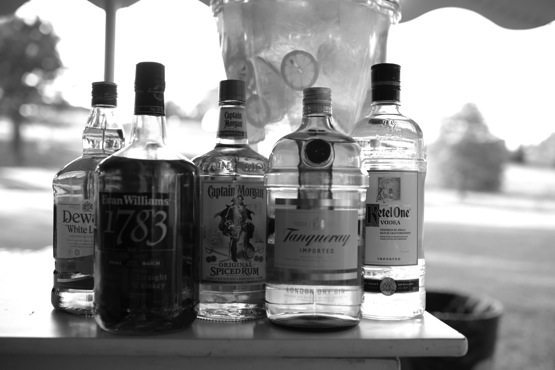 After dinner guests started getting out on the dance floor or taking photos at the photo booth. We had a dancing bunch and our DJ did a great job making sure everyone was happy.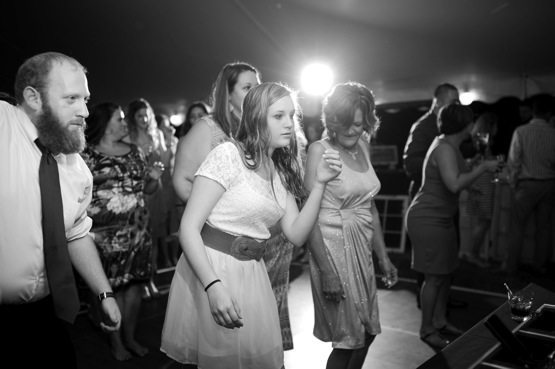 We did the traditional Hora dance and Isaac's face says it all. haha.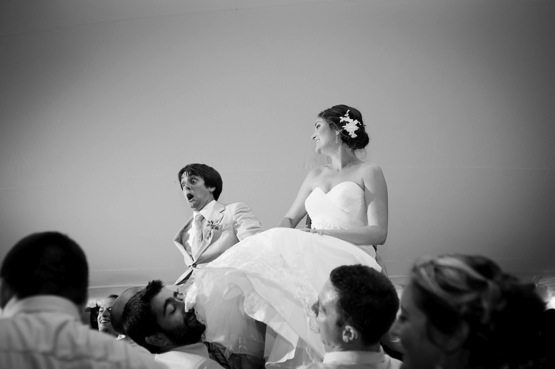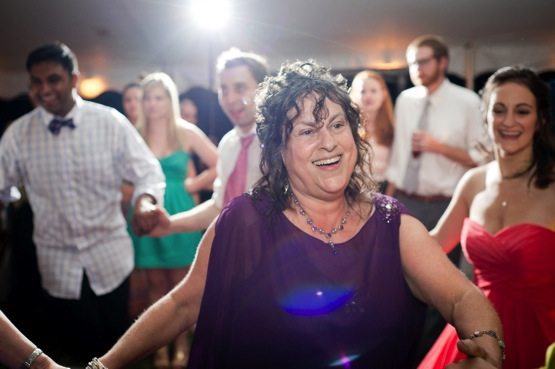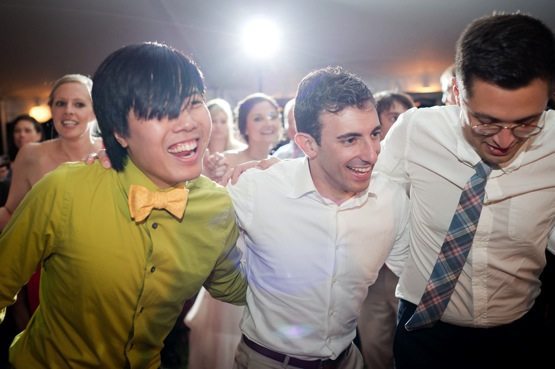 Gettin' low!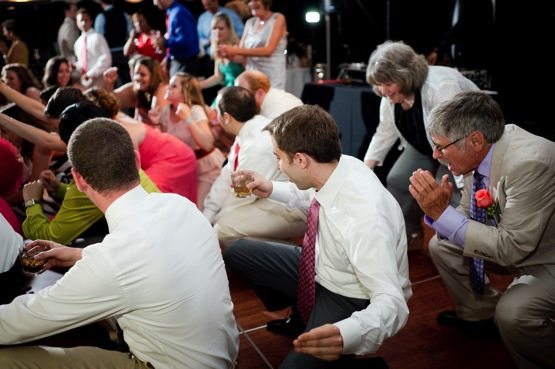 Then it was time to cut the cake!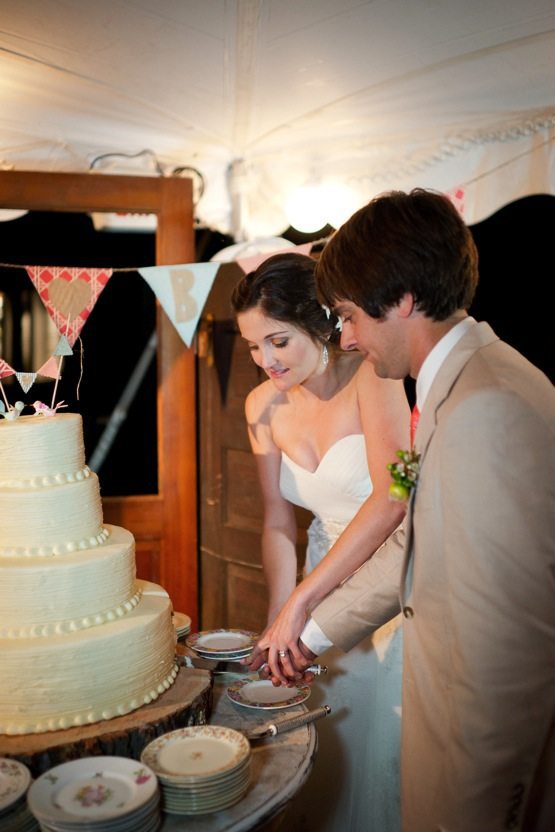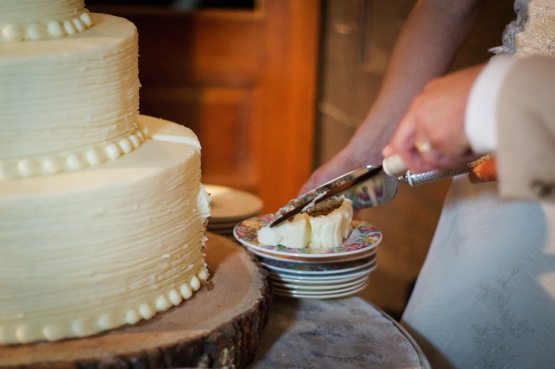 Oh man, I still have dreams about this cake! It was from Pearl's Cupcake Shoppe here in Richmond — two of the layers were oatmeal flavored and two of the layers were deep dish apple pie. It was so good and I loved the mismatched vintage cake plates we used for serving it.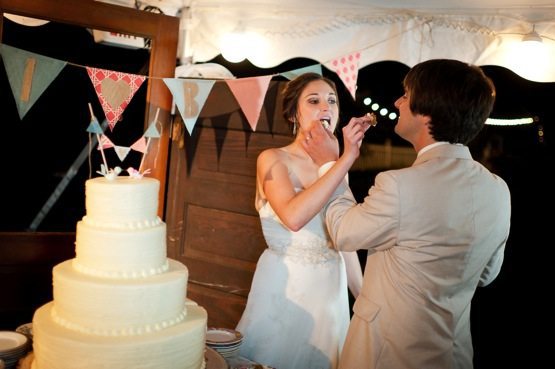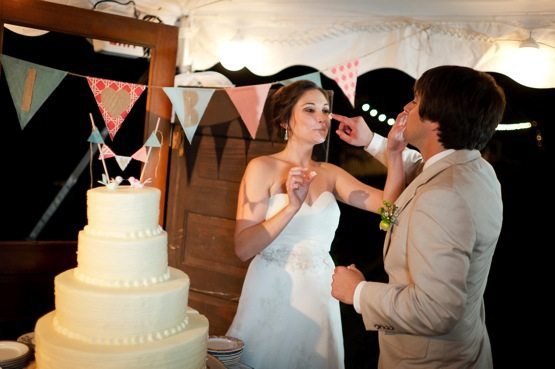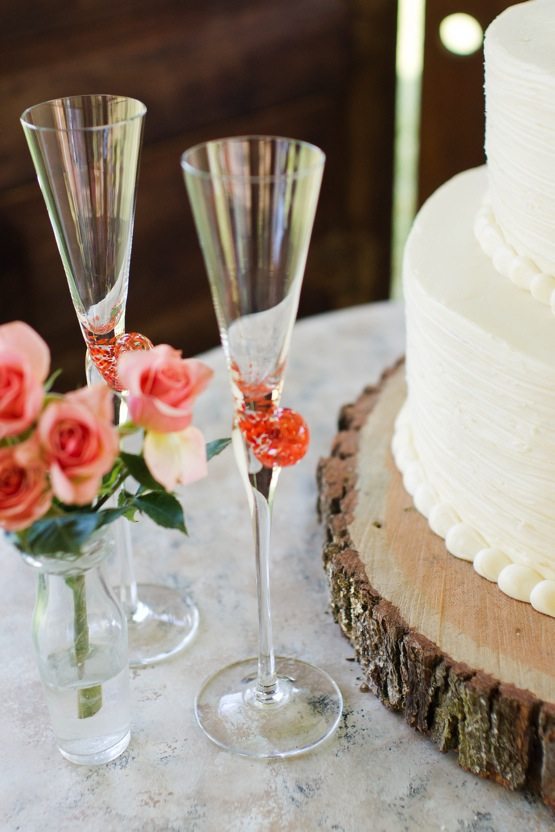 Our matron of honor and best man did the toasts.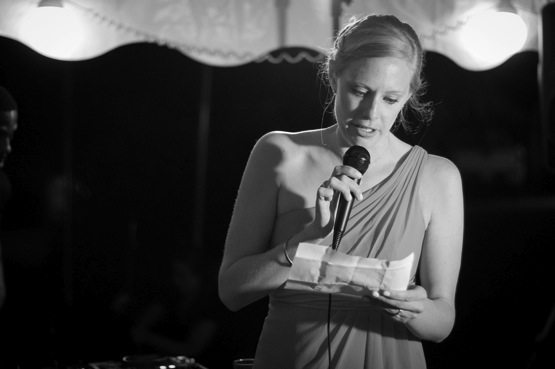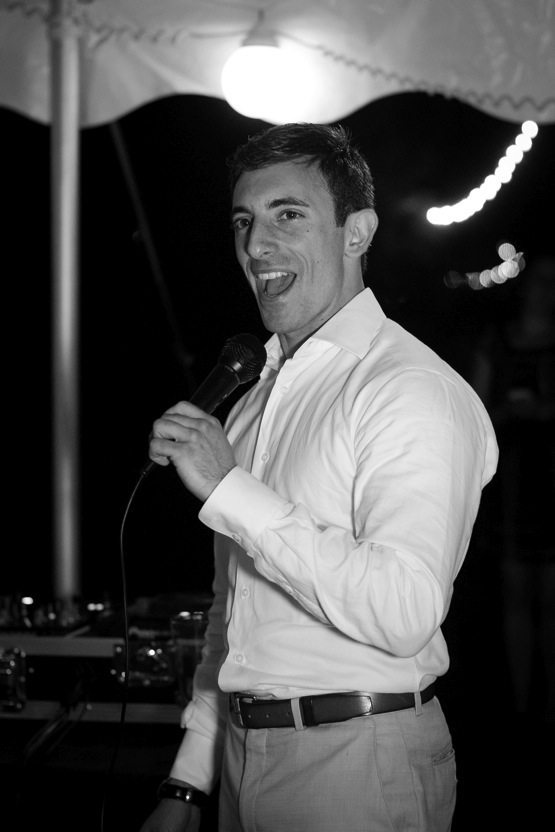 They were so heartfelt and had both of us in tears. Love these two so much!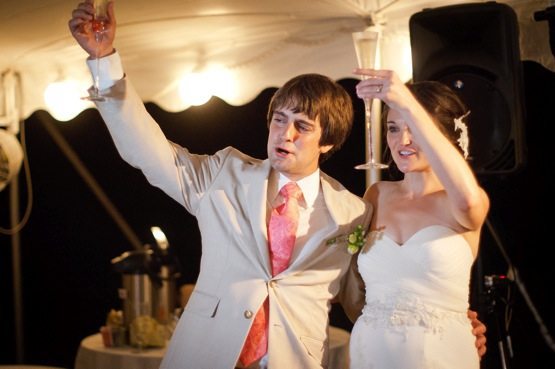 Cheers!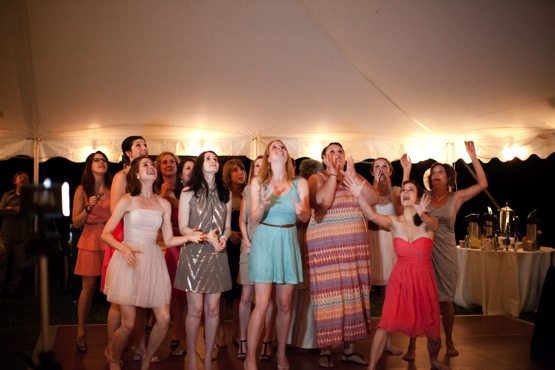 I tossed the bouquet, but we skipped doing the garter toss.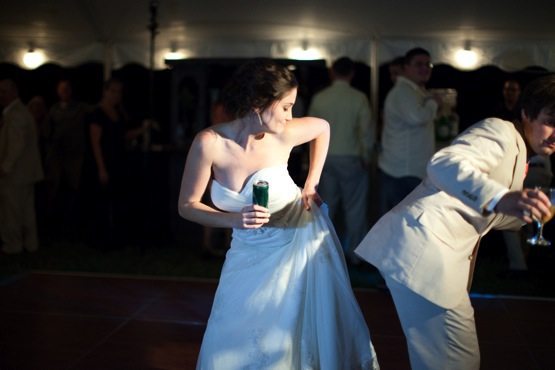 The dancing continued all night. We literally ended the evening with a whole dance floor of people chanting, "one more song, one more song!" Our DJ was awesome and obliged, but then it was time for our exit.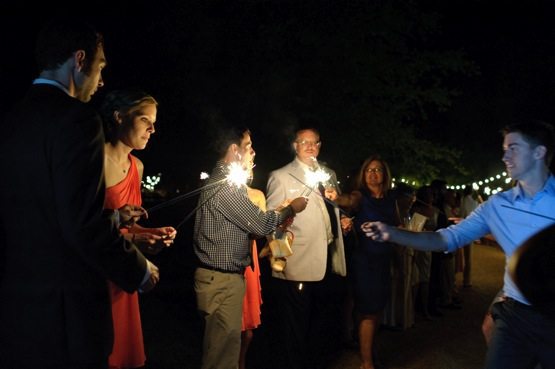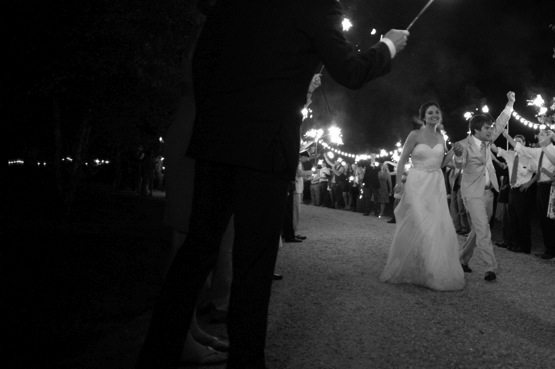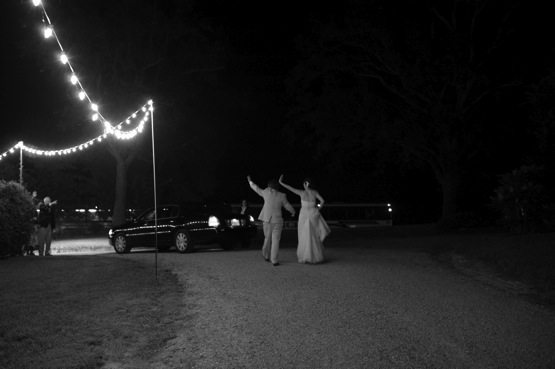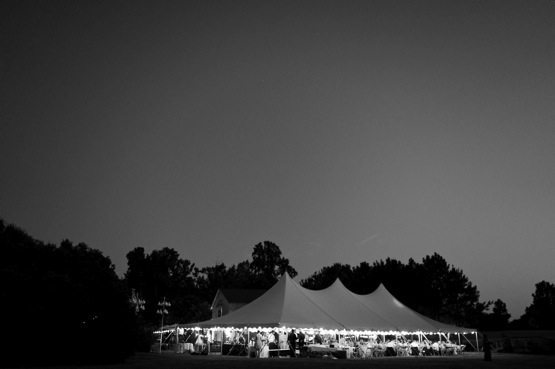 The whole thing went by sooo quickly. I can definitely see why some people say their wedding night went by in a blur or that they spent too much time worrying about how things were going. I think Isaac and I did a good job mingling with everyone and enjoying ourselves. We had a blast! And I'm really glad that a couple times throughout the evening Isaac and I took time to look around and soak it all in. It was such an amazing day.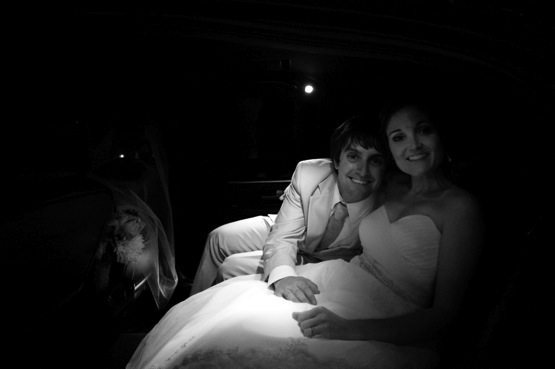 Bliss. So happy and on our way to the hotel for the after party!
**All photos were taken by our photographers: Sharon Elizabeth Photography and Warthan Farms Photography. <3 them so much! Our wedding wouldn't have been so amazing without them and the Perfect Wedding giveaway.