I can't believe that Hanukkah starts tonight and Christmas is 5 days away! If you haven't quite figured out what you're getting everyone on your list, there's still plenty of time to whip up some homemade goodies to give as gifts. I have a few ideas up my sleeve that I'd love to share.
The first recipe is for the best roasted nuts I've ever made and it's a new one here on EBF. The others are simply links to previous recipes I've posted that would make great (healthy) holiday gifts.
You can't go wrong with giving nuts as a gift, especially when they're sweet, spicy and semi-addictive.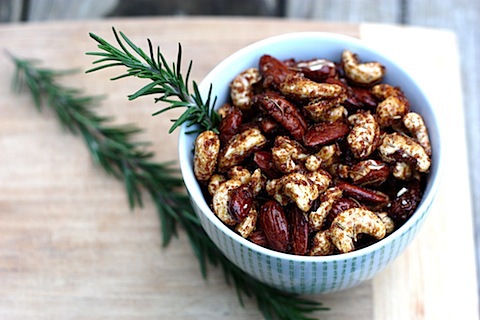 I used the Vanishing Party Nut recipe from Tosca's Eat Clean Diet Cookbook 2 to make these and they turned out fantastic! I had 3 batches and divided the nuts up to give to my family members as gifts, but you could also serve these warm at a holiday party. Just be careful because you can't stop with just one nut. <– I know from experience that these nuts really do vanish. 🙂
Vanishing Party Nuts
from Tosca Reno's Eat Clean Diet Cookbook 2 (reprinted with permission)
The only thing I changed about the recipe was the preparation method, which is reflected in the version posted below.

Ingredients
2 Tbsp / 30 ml raw turbinado sugar or other unrefined sugar, divided
1 tsp / 5 ml coarse sea salt
¼ tsp / 1.25 ml cayenne pepper
2 cups / 480 ml of your favorite unsalted mixed nuts, such as almonds, walnuts, cashews, Brazil nuts and hazelnuts (I used almonds, pecans and cashews)
1 Tbsp / 15 ml organic unsulfured molasses
1 heaping Tbsp / 15 ml fresh rosemary leaves
Method
Preheat oven to 350°F.
Mix 1 Tbsp / 15 ml turbinado sugar, salt and cayenne in a small bowl.
Spread out nuts on a baking sheet and roast in oven until hot, about 5 minutes.
Transfer nuts to a medium-sized bowl. Add sugar mixture, molasses and rosemary to bowl. Stir well to combine. (Heat from nuts will cause seasonings to melt slightly and adhere.) Add remaining 1 Tbsp / 15 ml turbinado sugar and stir again to evenly distribute over nuts.
Spread the coated nuts back on the baking sheet and roast for another 6-7 minutes.
Let nuts cool and store leftover nuts at room temperature in a sealed container.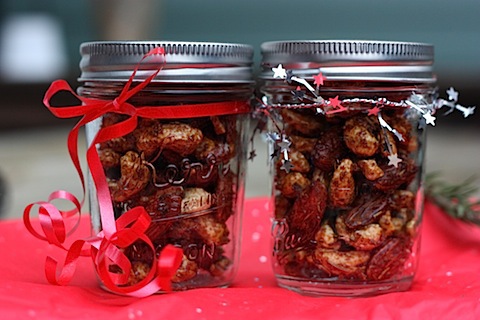 And speaking of gifts, I have a fun "gift" coming up for EBF readers that involves Tosca's Eat Clean Diet Cookbook 2. Hint, hint. 😉
Beyond the nuts, I have a little list of other homemade gift ideas that you can whip up in a flash, just in time for the holidays…
Cinnamon Raisin Almond Butter – the nut butter fans in your life will love you so much if you make them this.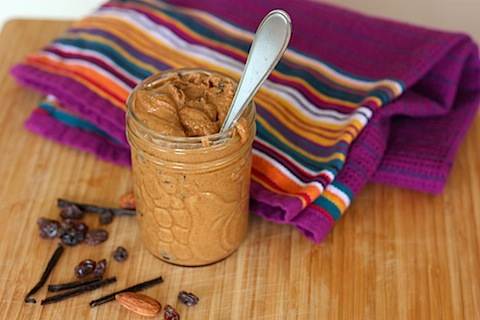 Homemade Natural Face Cream – leaves your face silky smooth, smells wonderful and is has only three ingredients!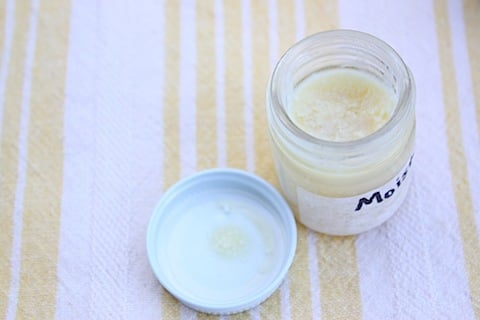 A batch of Pumpkin Spice Granola or a loaf of vegan pumpkin bread.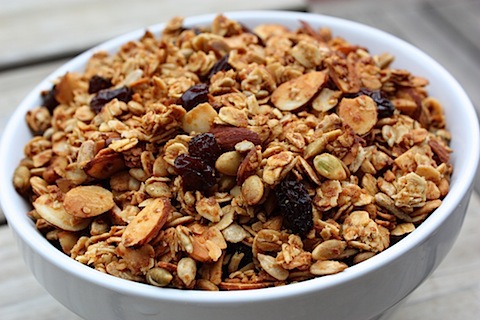 A loaf of the best banana bread – moist spicy and delicious!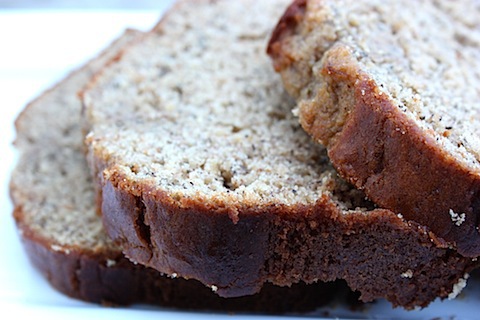 A jar of butter – No sugar Apple Butter or Easy Pumpkin Butter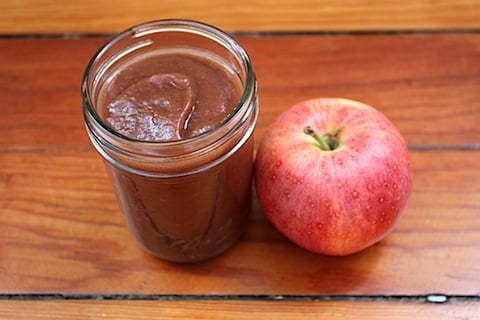 Homemade cookies, biscotti, bars or other treats are a great options as well! I've posted a ton of great recipes as part of the 12 Days of Cookies Series over the past two weeks that would be perfect for this. You could make a few different types of goodies and package them up in cute bags or containers for friends, family and co-workers. Mason jars with a little ribbon go a long way.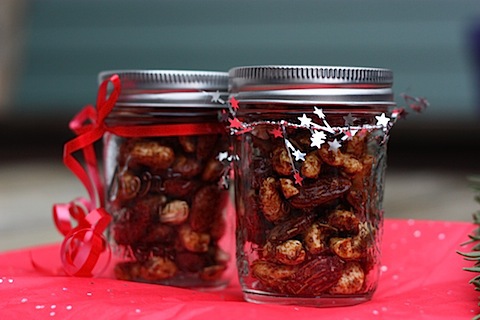 Do you have any favorite homemade gift ideas? This year I gave out pumpkin butter, spiced nuts and I have another craft I'm still working on. I hope to post the details about it soon.