I hope you had a great weekend friends. I definitely made the most of mine with a few highlights:
Lauren's bridal shower on Saturday
A night spent with my mom, 3 day old puppies (adorable!) and my sweet niece, who just so happened to be giving free pedicures last night
A drive into the country to tour the Twin Oaks Community – home of the firmest tofu
I've mentioned Twin Oaks tofu many times on EBF. It's my favorite tofu for a variety of reasons. It's made locally with organic, non GMO soybeans, it's extra firm which gives it a nice texture and it tastes delicious. I use it all the time and many local restaurants here in Richmond serve it as well.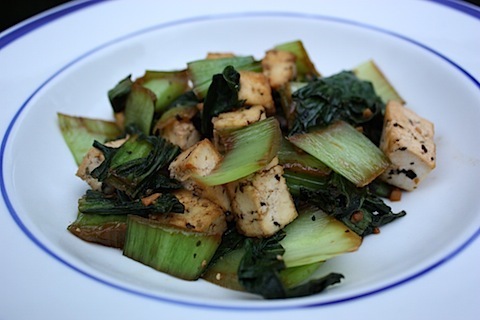 Benji, the marketing director of Twin Oaks Tofu, contacted me about coming out to Louisa for a tour of the tofu-making community and of course, I gladly accepted the offer. I did some research about the community when I first found out about the tofu and thought it was really cool so it was awesome to see it in person.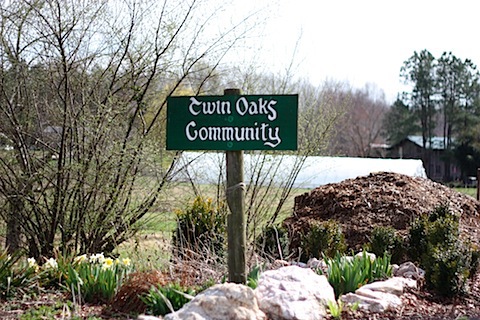 The Twin Oaks Community is an egalitarian, resource-sharing community that's been in existence since 1967. The community of about 100 members (85 adults and 15 children) is located in rural Virginia and is open to those interested in living a more meaningful, sustainable, ecofriendly life. The members work 42 hours a week in the community's businesses which include tofu, hammocks, and seeds. In exchange, each member receives housing, food, healthcare, and personal spending money from the community.
My long-time friend, Jess, came along for the tour and after a delicious lunch prepared by a community member, we explored the 450 acres of farm land, gardens, community buildings, tofu making facility and warehouse.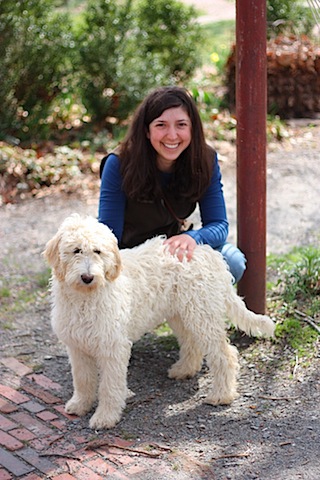 Upon arriving, we were greeted with large plates of deliciousness – including a spinach salad topped with radishes and drizzled with a honey mustard vinaigrette, cilantro pesto tofu served over fluffy millet, a slice of raw cheese and a sweet poppy seed muffin.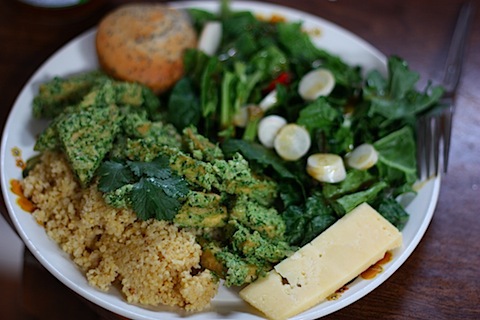 Almost all of the ingredients used for the lunch were grown or produced on-site and tasted so fresh. A local foodie's dream! 🙂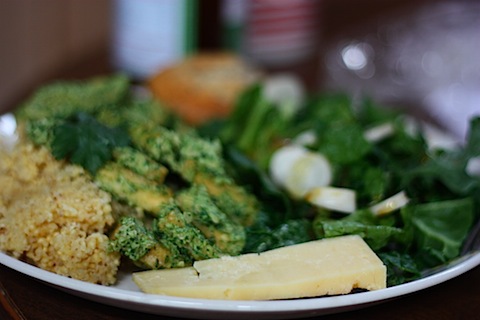 The plates were piled high giving us plenty of energy to explore the grounds.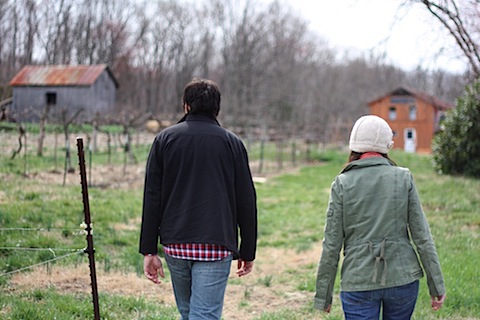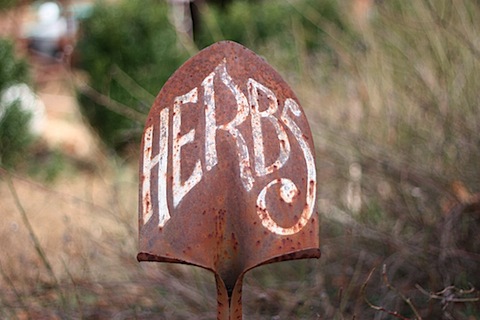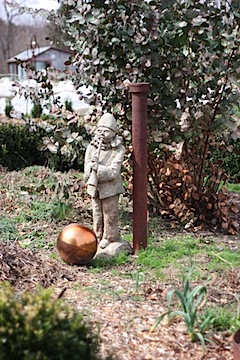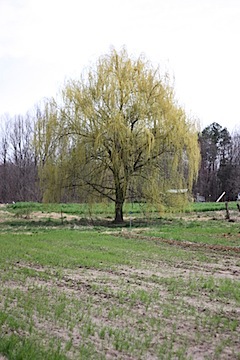 Many of the plants aren't in bloom yet, but the green house was busting at the seems with vibrant greens.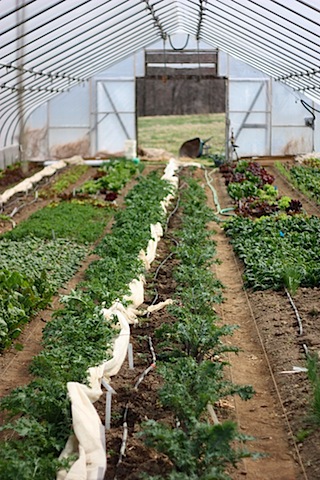 We also stopped in to say hi to the happy farm animals.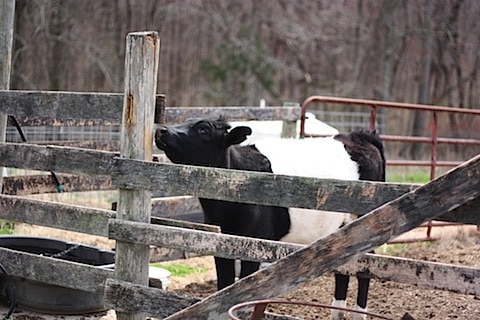 This Dutch Belted cow was such a cutie. She's like a big Oreo cookie. 🙂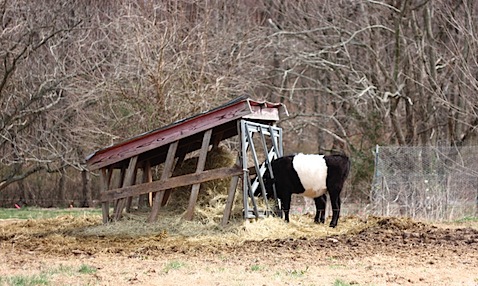 Twin Oaks has about 30 cows, 8 of which produce dairy and are milked twice a day. The milk is consumed or made into yogurt and cheese. <– We even got to see the cheese culturing in the walk-in fridge.
The chicken coop was buzzing with lots of friendly hens and roosters of different varieties.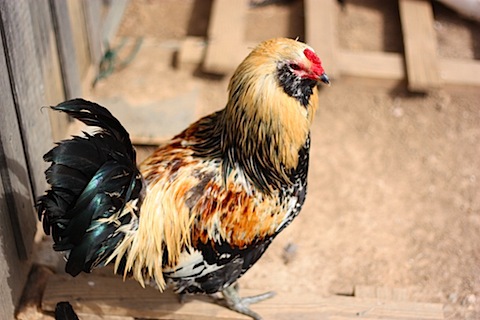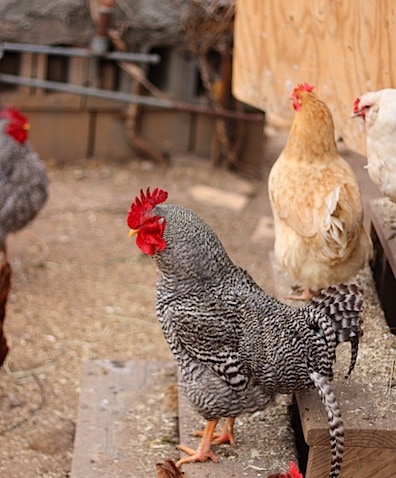 We got to pet one of the chickens, hold a fresh egg that was still warm and see a flock of new chicks. They were adorable!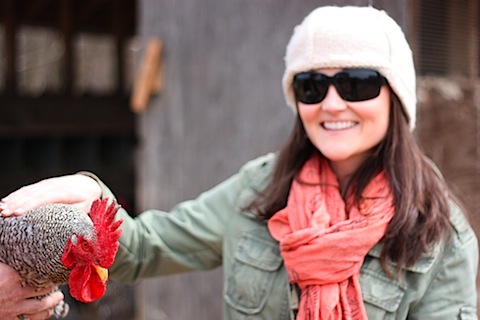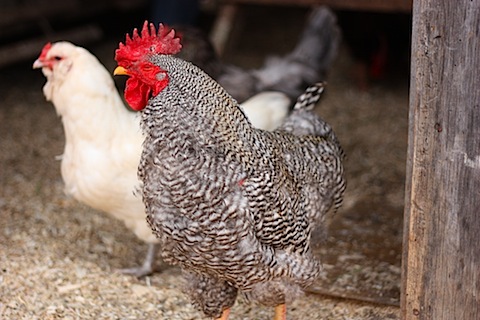 We visited the pottery room.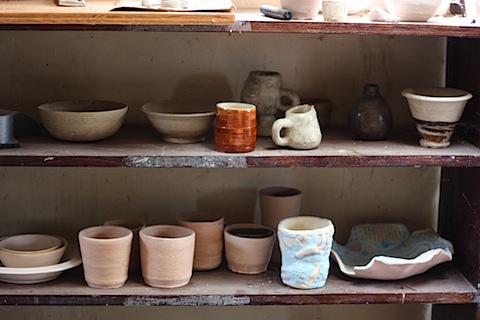 The large community kitchen that was equipped with the biggest spice rack known to (wo)man.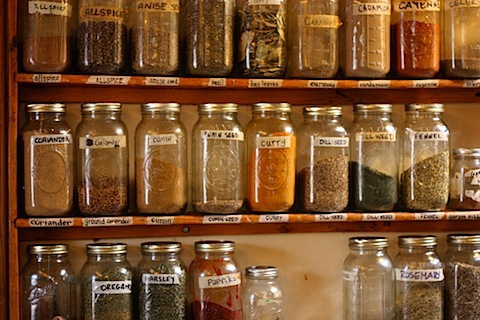 The highlight of the tour was getting to go inside the tofu making facility. Photos weren't allowed within the tofu factory but it was cool to see the process from soy bean to soy milk to packaged tofu. The factory had 3 men and 1 woman working at the time we visited. Know that they are working hard to produce this tofu – it's quite a labor intensive process and their facility produces over 11,000 pounds of tofu a day. That's a lot of fu'!!
Then we visited the seed storage, fulfillment and packaging room where all of the organic seeds are measured and packaged by hand.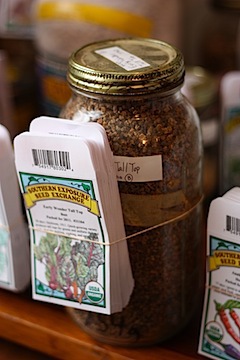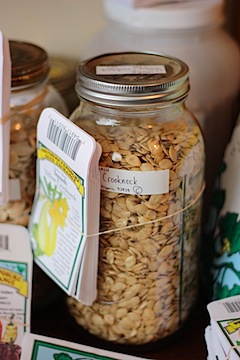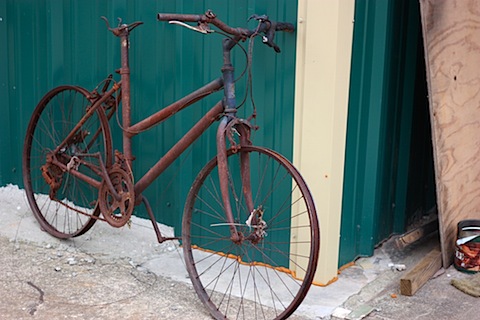 After lots of walking Jess and I took advantage of the the Twin Oaks member's work by taking a rest on the hammock chairs.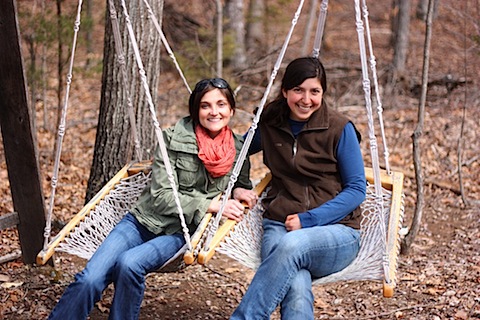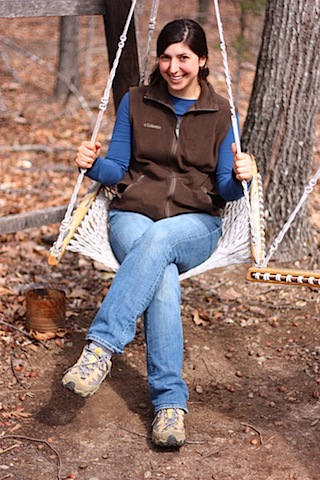 Once I get a yard with a sturdy tree, I need one of these. It would be an awesome reading chair.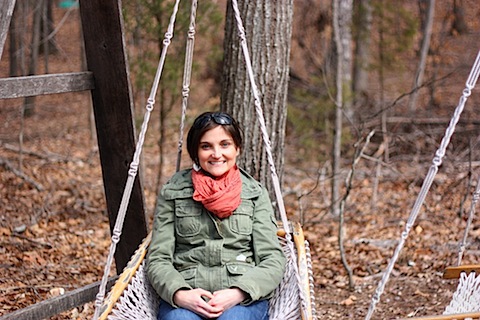 We also had a little fun on the adult playground of sorts.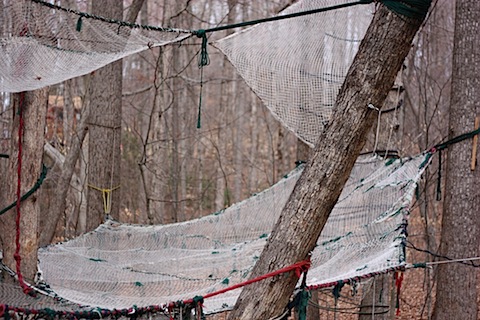 S-W-I-N-G!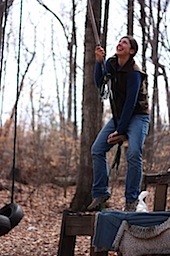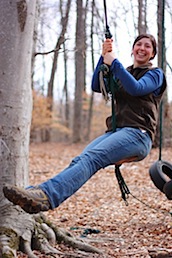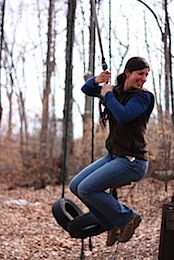 So fun!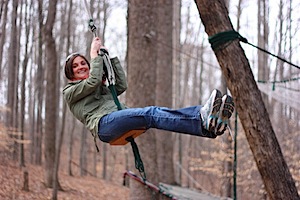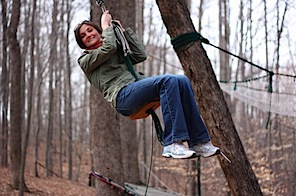 Don't mind my jeans with sneakers look. Comfort was key today. 🙂
Overall, Jess and I had a blast visiting the Twin Oaks Community, getting a glimpse into a new way of life and seeing how the tofu is made. It was a nice and relaxing day spent in the country!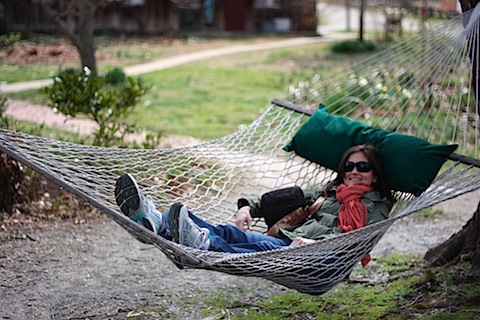 If you're local to Richmond, you can find Twin Oaks tofu at Ellwood Thompsons and Whole Foods, if you're not in Richmond check out the store locator.
Benji sent me home with seeds for our garden and several packages of tofu, including some of their new flavored varieties that I have yet to try out like the Indian Masala and Spicy Thai. Naturally, I'm excited to get started in the kitchen with new recipes. Until then, you can check out some of the recipes I've featured before that use Twin Oaks tofu:
I'm off to enjoy the last few hours of the weekend. Hopefully you're doing the same!