True Life: I'm an Influencer
40
Published Dec 28, 2017, Updated Mar 20, 2023
Sharing a sneak peek at what it's like to be a social media influencer and how I grew my healthy living blog from a hobby to a six-figure business. 
A couple weeks ago I did a presentation for the Capital One social media marketing team about being a social media influencer. I talked about how I've been able to turn a passionate hobby I started almost 10 years ago into a full-time career, how my content creation process works and how I collaborate with brands.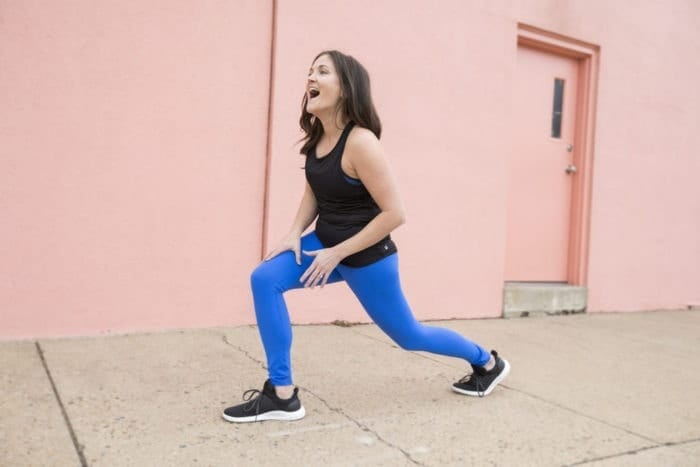 As I was prepping my slideshow I realized that I've never really done a behind-the-scenes business post on EBF. I mentioned sharing a post like this on my Instagram story and a ton of people seemed interested, so I decided to put this post together. I want to give you a peek into what my growth process has been like and what the heck I do every day as a blogger and influencer.
I honestly don't love the term influencer, mainly because I feel like I'm getting lumped into a box. When the average person thinks of an influencer, they immediately think #ad or that I just get a bunch of free stuff and post about it. Which is really only half of the story.
Also, if you think about it we're all influencers! Literally anyone who's ever told a friend about a product or voiced an opinion about something is technically an influencer — it doesn't matter if you have 100 or 100K followers.
That said, the term influencer sums up a portion of my job pretty well and marketing peeps seem to like it so I have a feeling the term is here to stay — and will only become more prevalent over the next few years as influencer marketing grows.
So, What the Heck Is an Influencer?
For marketing purposes, the term social media influencer is:
A user on

social media

who has established credibility in a specific industry or niche.

They have access to a large audience (usually 5K or more) and can persuade others in opinions and purchase decisions.

They have skills to share — as

photographers, athletes, actors, dancers, models, writers, editors, videographers, chefs, nutritionists, software developers, gamers, designers and more.
The big areas we're seeing influencer marketing growth right now are Instagram, Snapchat, YouTube, blogs and streaming sites like Twitch. In terms of social sites, Facebook and Twitter are still on the radar, but not as much as Instagram, Snap and YouTube.
How Do You Become an Influencer?
It's so crazy because we're living in an age when young kids are saying they want to be YouTube stars when they grow up instead of saying they want to be on TV. Literally my niece did a Facebook live with her college and my little nephew who is five saw it and immediately said, "Sissy's famous."
Today, many people, especially young adults, are seeking out the role of being an influencer or interested in building an online platform as a career. The market is getting saturated so it's a hard thing to break into and actually make money at it — unless you're strategic.
For someone getting started as an influencer, here are my recommendations:
Pick a niche and really establish credibility in that area. Remember that you can't be all things to all people.

Work to build an engaged audience by providing value. <– This is KEY!

Show your personality as this will help build connection.

Be consistent. You can't post once a month and expect to create a community.

People will start to listen and follow you. The more people who are with you, the stronger your position will get. How influential you are is not dictated by you. It is your community who decides when you are influential.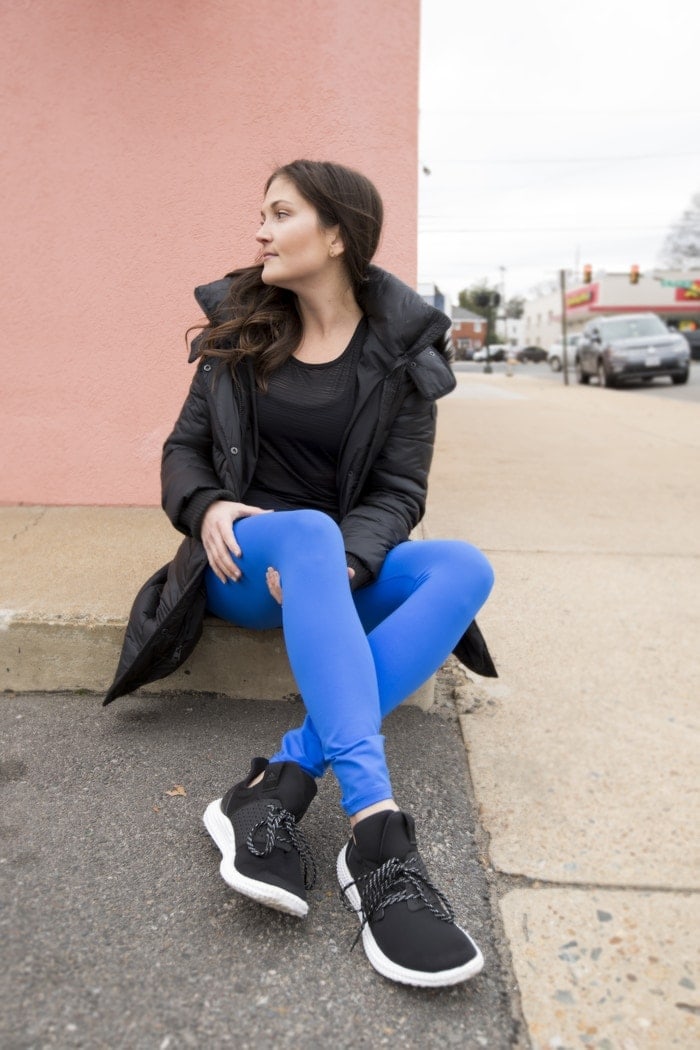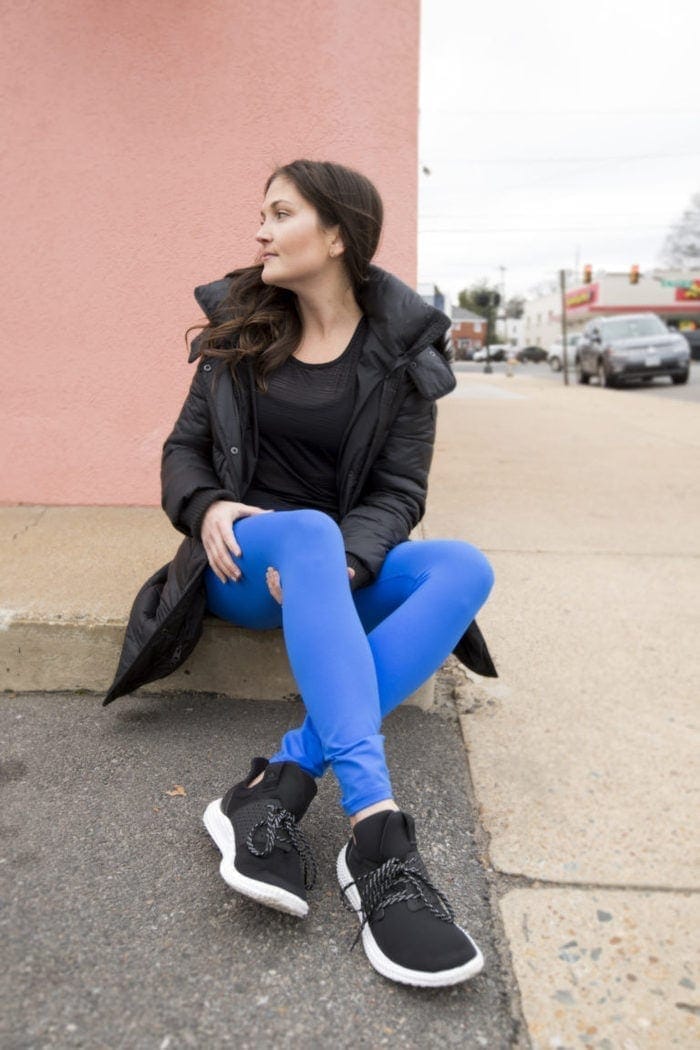 My Path to Becoming an Influencer Is a Little Different
I didn't set out to be an influencer (heck, the term "influencer" didn't even exist when I started blogging), but I think my path is similar to a lot of people who started blogs back in the day.
My blogging days began back in 2008… it's crazy to think that it was almost 10 years ago now!! It started out as a hobby and a way to keep myself accountable to new health goals I had started in college. For those of you unfamiliar with my story, I grew up eating the Standard American Diet, was overweight in high school and started eating healthier in college. I lost about 20 pounds my freshman year of college and got super passionate about sharing health with others.
When I started Eating Bird Food (the name came from my love of trail mix a.k.a. nuts and seeds, a.k.a. bird food), and it was honestly more like a journal. My camera was actually broken when I started, so there were no photos, and most days I just shared what I ate that day.
I followed other blogs in the same niche. I commented on their blogs, they read and commented on mine and a community was created. I stayed consistent with posting on Eating Bird Food at least 3-4 times a week for over 5 years before I decided that something had to give. I was working in digital marketing for a start-up online grocer, putting in lots of hours and then trying to keep up with everything blog and health coaching related on the nights and weekends.
It was tough and left me little time for anything else.
Isaac and I had a ton of heart-to-heart conversations, many where I was in tears saying that I felt like I was being spread too thin… not being able to give one hundred percent to my marketing job, my blog or anything else in life. It took a year or so for me to gain the courage, but I finally decided to take a risk by leaving my salaried, full-time job with health insurance to test out blogging and health coaching as a career. Isaac was an elementary school teacher at the time and we definitely needed both of our incomes to survive. I knew I had to make this whole entrepreneur thing a success. If not, I'd need to find another job.
Once I went full-time with blogging and health coaching Eating Bird Food morphed into a brand. I became less focused on sharing my life and instead more focused on providing quality recipes along with health and fitness content for my readers (YOU). It's now more about you and less about me. I still share lifestyle content, but in the back of my mind I'm always thinking about what value I can provide when writing my blog posts and social content.
For me, starting social media platforms was out of necessity as I needed a way to promote blog posts and drive traffic back to my site. Over the last couple years social media has changed a bit (especially with Instagram and IG stories) and although I still use it to promote my blog posts I also love using it as a way to build connection with my community, which is the real key to running a successful online business.
I try not to get caught up in the numbers but at this point Eating Bird Food has almost 600K pageviews a month, 25K email subscribers, 101K followers on Facebook, 73K on Instagram and 58K on Pinterest. People ask me how I've been able to create such a following and I always say that it's taken years. This growth certainly didn't happen overnight!
Before I go in further, I have to mention that the best part of having this online presence is twofold:
I get to share things I'm passionate about and wake up every morning excited about my work. I literally work WAY more than I did in any of my previous jobs, but most days it doesn't feel like work to me because it's something I absolutely love.

The second part is the relationships and connections I've built. These connections have turned into true friendships.
My best friend here in Richmond and I actually met because we both have blogs. <3
The relationships I create with my readers or program participants are important to me because I know what I'm sharing is affecting their life in a positive way. Maybe my programs or recipes have helped a person lose weight and feel better or maybe they've read a post about meal prep and it's saved them hours each week, which has allowed them to spend more time with their family.
I live for the moments when I get an email from a reader sharing a success they've had because of my site or social channels or better yet, when I meet members of the EBF community in real life and actually get to put a name with a face. It's really cool and keeps me doing what I'm doing!
What Do You Do All Day?
"So you just cook, eat salads, take pictures of your food and hang out on Instagram?" I know that's what it seems like, but there's actually a lot that goes on behind the scenes. Being a blogger/content creator/entrepreneur means you have to be good at so many things… or find people to join your team who are good at the things you're not, which is something I'm actually exploring!
Most days I'm doing a bunch of different things, but they all fall into a few categories of either creating content, sharing content, connecting, managing or learning.
When I'm working on content, I'm usually:
Researching content ideas.

In the kitchen cooking and recipe testing. <– Usually one day a week

Taking photos. <– Or having a photographer take photos of me, if needed

Editing photos.

Writing blog posts.

Editing blog posts.

Working on content for new programs or ebooks. <– Hoping to do more of this in 2018!
Sharing content:
When not creating content, I'm working to share the content I've created via email marketing or social sharing.

Posting at least once a day on Instagram, 1-5 times a day on Facebook, about 20 pins a day on Pinterest and about 1 video a week on Facebook and YouTube.
Connecting with my community:
Responding to questions and comments on social.

Responding to emails — either from my community or brands who reach out.
Managing:
Managing all the financial and legal aspects of owning a business. #taxes
Supporting and/or collaborating with members of the EBF team — right now I have two interns and two contractors who do specific projects for me.
Learning:
Reading to keep up with trends and changes both in health and wellness and in social media.

In the social media world, things change every day and it's a lot to keep up with — just last week Facebook changed the sizes of all the group photo covers (which isn't a big deal, but I have several groups and the covers looks blurry and stretched now so all of those need to be updated.)

Instagram released the ability to share saved stories, so I'm now trying to figure out how best to leverage that feature.

Reading to keep up with trends in the health and fitness world — adaptogens, collagen, intermittent fasting, etc.
How the Content Process Works
I have an editorial calendar just like magazines. I think about holidays coming up, trends, seasonal produce and so on, and plan out content based on this.

I use Google Sheets for my editorial calendar and I have a section for what posts I'll be doing each week, what content and recipes I'll be creating, and ideas for the future.

Once I know what content I need to create, I get started creating it. If a recipe is involved, I'll start testing.

Once the recipe is tested and finalized I take the photos. The photos then need to edited and put into a blog post. The blog post needs to written and formatted properly.

If it's for a brand, I usually have to send over a preview of the blog post and all social shares before it goes live. I wait for feedback and then finally post it.
How Do You Make Money?
Despite the term influencer becoming more prevalent, people are still a little confused as to how it all works in terms of money. Like I mentioned before, most people are like, "Oh, so you get sent a lot of free stuff?!?"
Well yes and no. I do get sent stuff, but it's not technically free. I have to claim those items on my taxes AND the brand always wants something in return. They may write in the email that there are no strings attached, but they're always hoping for some sort of shout-out or publicity in return.
I've learned this the hard way — a brand will reach out about sending me something "just for my feedback" and a week or so after receiving the item I'll get an email asking when I'm planning to post about it…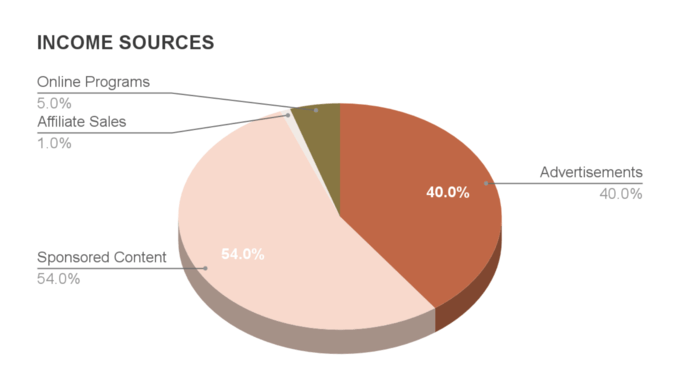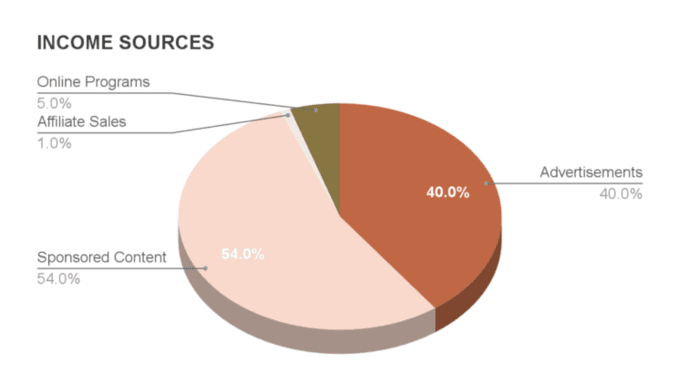 Top Income Streams for 2017
Sponsored content

—

54%
Advertisements — 40% (I use an ad network called AdThrive)

Health coaching + online programs

—

5%

Affiliate marketing (Amazon + RewardStyle)

—

1%
Now that I've disclosed that over 50% of my income comes from sponsored content, I'll share a little about how that process works.
Most of my brand partnerships usually come about through the brand reaching out to me with a campaign idea. This can happen in a variety of ways:
Direct relationships — someone from the brand's marketing or social team sends me an email.

Through a PR agency — someone from the brand's PR agency sends me an email.

Through an influencer platforms: TapInfluence, Mediakix, Collectively, Fohr Card, Sway Group, MuseFind
I get at least a dozen emails a day from different brands or PR companies pitching me an idea, a product or a collaboration. When it comes to the emails I get I can usually tell right away, just from the email, if I think the partnership is going to be a good fit. If the person addresses me by my real name, shows interest in the brand I've built and seems to know my audience and mission, it's very apparent. If this is the case I'll reply to find out more about the collaboration.
If an email starts with "hi there" or looks like a canned email that was sent to thousands of other bloggers, I usually just put it straight in the trash bin.
I'm sure you've noticed but I'm very particular about the brands I work with and never work with a brand unless I already used the product and know I love it OR if it's a new brand or new product, I always ask to be sent the product first so I can try it out and decide if I feel like it's a good fit. I've definitely tried out a product and ultimately decided it wasn't a good fit because I didn't care for it.
Some things I think about when a brand reaches out: Is the brand aligned with my mission (balanced, healthy living)? Will it be a good fit for my audience? Are they giving me creative freedom to share the product naturally? Does the brand value my work? Are they willing to compensate me?
Once I determine a brand/product is a good fit, I'll send over my media kit and rates and start discussing the campaign goals and timeline.
Eating Bird Food has been my full-time job for almost four years now and I put so much time and effort into it that I'm no longer able to accept free products in exchange for posting. As much as I love receiving a big box of protein bars they just don't pay the bills… even my personal trainer doesn't accept protein bars as payment. And from my stand-point, the product is a necessary part of the content creation process. I wouldn't be able to create the content without it.
Overall, I've had so many great experiences partnering with brands to create mutually beneficial campaigns and I'm excited to continue these collaborations and partnerships in 2018.
I realize this post is getting super long so I'm going to stop here, but be sure to let me know if you have any questions. I'm a pretty open book! Also, if this sort of stuff interests you I'd be happy to create more behind-the-scenes posts. I already have a few in mind — one on best practices for brand partnerships and another on my favorite blogging/influencer tools — so let me know if you're interested.