A Trip to the White House
20
Published Mar 17, 2016, Updated Mar 20, 2023
When First Lady Michelle Obama invites you to the White House and thoughts start racing through your head…
How many people will be there? Will I get to meet Michelle in person? Where will the event take place… inside? What if Barack just happens to be hanging out for the day too? What should I wear? <— I put this last, but let's be honest — it was the first thing I thought about.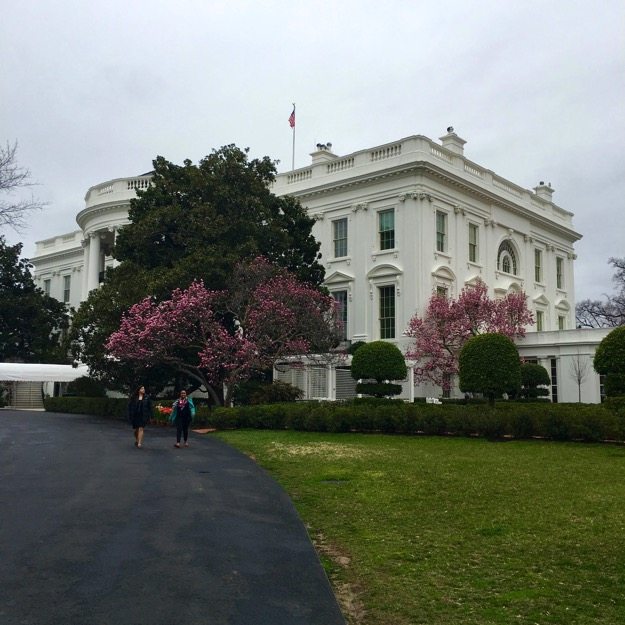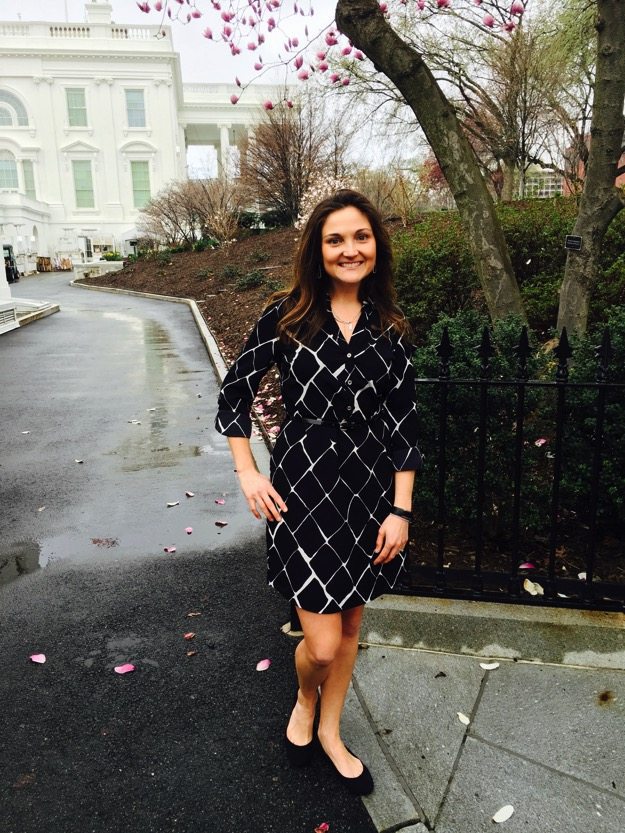 My invitation was for an event put on by Michelle to talk about the health of our nation's children, her Let's Move! initiative and all the programs, partnerships and policies that she's been working on over the past six years. There were over 100 bloggers in attendance from various outlets. I was invited through POPSUGAR.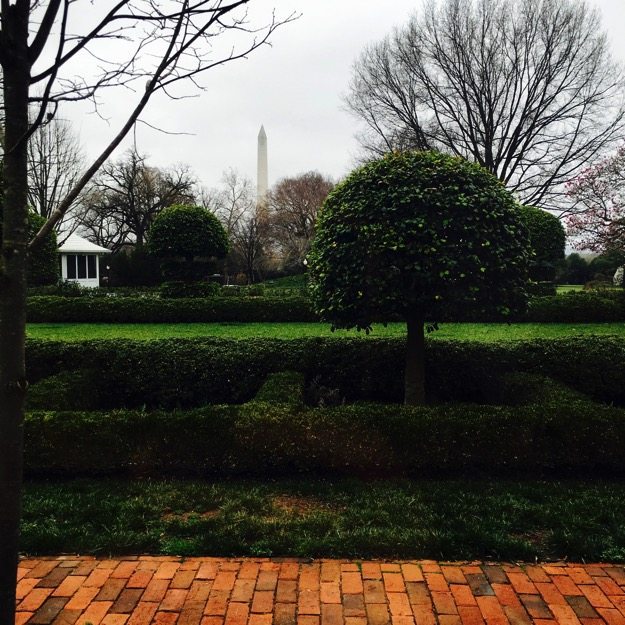 Upon arrival to the White House we were welcomed by a pianist and light refreshments.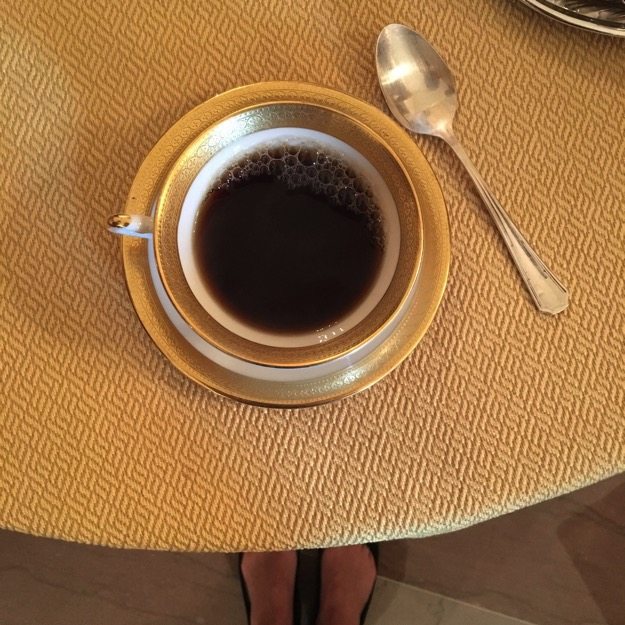 I didn't have time to stop of coffee on the way into the city so I gladly enjoyed a cup while catching up with some blogging friends.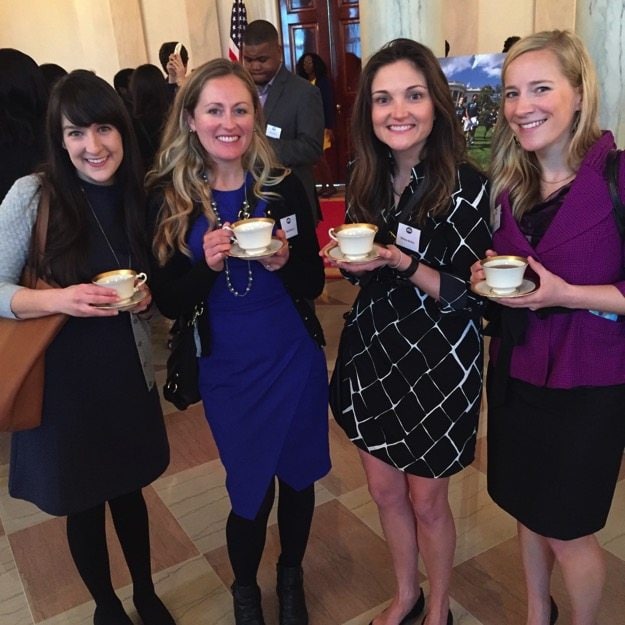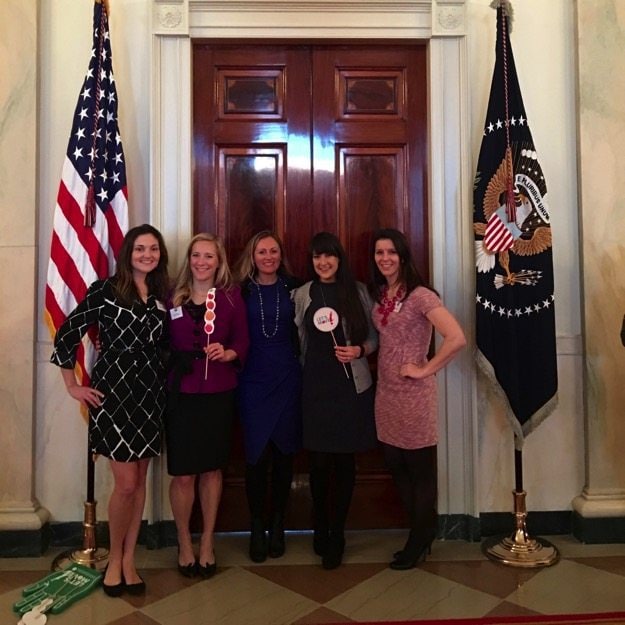 Kath, Anne, Liz and Tina. <– Healthy living bloggers represent. 🙂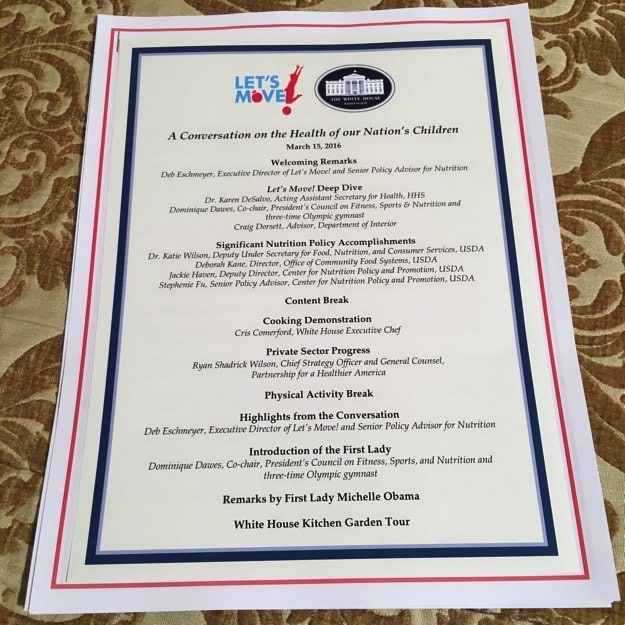 Once the event was underway we heard from a variety of administration officials including Deb Eschmeyer, the Executive Director of Let's Move!, several USDA officials and Dominque Dawes the co-chair of the President's Council on Fitness, Sports and Nutrition. Dominque is a three-time Olympic gymnast and part of the Magnificent Seven from the 1996 Olympics. She was hilarious and told stories about trying to hide veggies in her daughter's ice cream and wearing control top pantyhose even though she hates pantyhose. <– Sounds about right, although I've always hated pantyhose.
Each speaker gave detailed information about the different health-focused partnerships and programs that have been created since the launch of Let's Move! in 2010. I knew a little about Michelle's initiative before, but I certainly didn't realize the scale and all of the different components. Some cool facts that I learned:
2 million kids now have a Let's Move! Salad Bar in their school. <— As a salad lover I was so pumped to hear this.
1.6 million kids are now attending healthier daycare centers where fruits and vegetables have replaced cookies and juice for snacks.
Over ten million kids attend Let's Move! Active Schools where they strive to get 60 minutes of physical activity a day. <– This is huge because in many schools physical activity is less than 10% of a child's day. The percentage decreases as the kids grow. It's about 2% for high school students.
Students and teachers across the country have planted school gardens. In this hands-on learning environment, students care for and watch their vegetables grow plus they have fun eating the fruits of their labor.
The Every Kid in a Park initiative allows fourth graders nationwide to obtain a pass for free entry (for them and their families) to more than 2,000 federally managed national parks for an entire year. If you have a fourth grader, definitely check out everykidinapark.gov for details.
Partnership for a Healthier America created an innovative marketing campaign for fruits and vegetables that's on the same level as campaigns launched by big food companies. It's called FNV and they have taken to social media, gathered a bunch of celebrity endorsements (like Jessica Alba, Stephen Curry + Cam Newtown) and are making fruits and veggies cool. It's a pretty awesome campaign.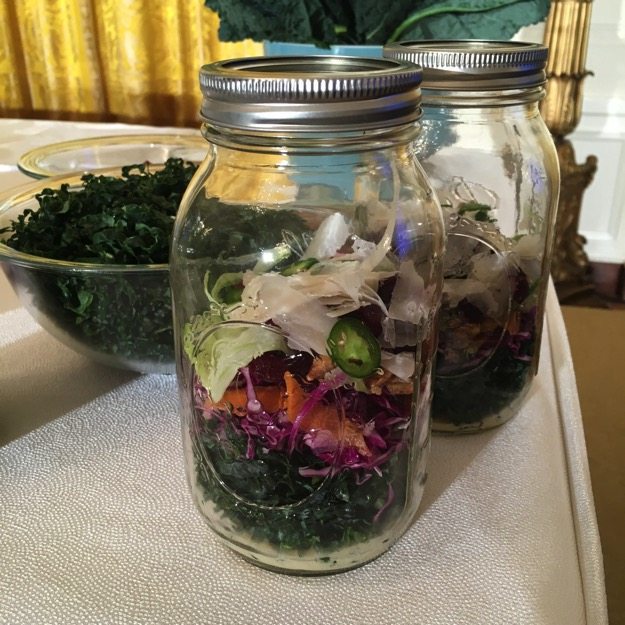 The White House Executive Chef (who happens to be the first woman in this role) did a quick cooking demo of a kale mason jar salad. Y'all know I love jar salads so this was right up my alley.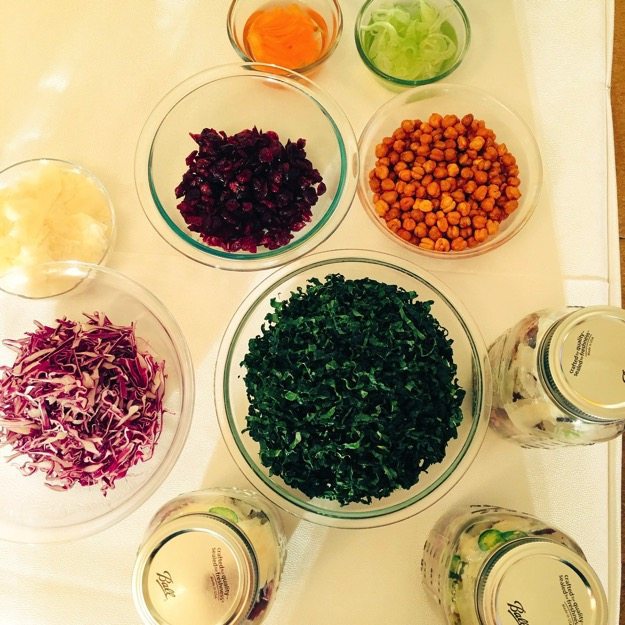 Last but not least, Michelle Obama wrapped up the event with a speech. We didn't get to meet her in person, but just being in her presence and hearing her speak I could tell she's a very genuine, real and passionate about the health of America. She spoke candidly about the fact that when her girls were little she struggled with making sure they were eating healthy and that she had to change things up after an eye-opening doctor's visit. This is what inspired the Let's Move! mission and it's something that's very close to her heart.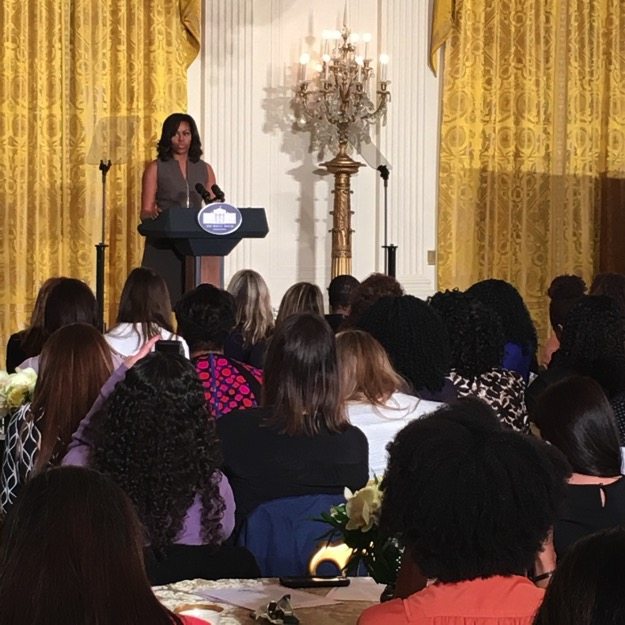 I have to mention that her biceps are just as defined in person as they are in photos. 🙂
We ended the morning with a trip the White House Kitchen Garden.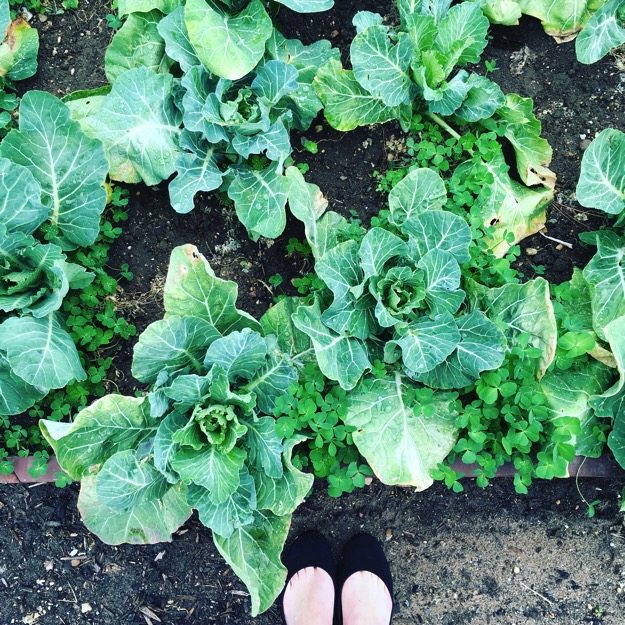 Of course the garden isn't full at the moment, but they did have some lovely cabbage, kale and herbs growing.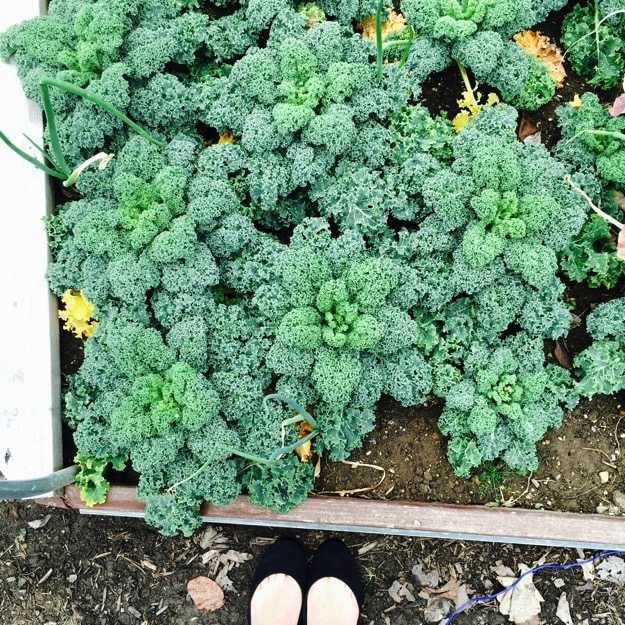 Overall this event was one of the coolest things I've been given the opportunity to do since I've started blogging! It was a true honor.
Even though we don't have kids, hearing about all the programs that have been implemented as part of the Let's Move! initiative has inspired me to find a way to get more involved in teaching kids in my local community about eating healthy and moving more. I'm excited to see what opportunities are out there.