Get fit while on vacation with these health and fitness focused retreats.
I think cabin fever has gotten the best of me because for the past few days I've been daydreaming about traveling somewhere warm. This led me to start researching vacation spots and health focused retreats. Since visiting Rancho La Puerta, which is lovely btw, I've been so intrigued by the idea of health and fitness resorts.
I feel like many people go on vacation to let go and relax completely — indulge in cocktails, eat dessert every night and skip the gym completely. I get that, but I also get the other side of it where you go on vacation to recharge and focus on yourself so you can come back to the real world rejuvenated rather than feeling like you need to detox. That's where health and wellness resorts come in! Most of them have personal trainers on staff, workout classes, healthy food prepared daily and a focus on unplugging from technology. It's like a dream come true for health and fitness lovers and a great jumpstart for someone who is just starting with a healthy lifestyle.
Through my research I've realized that there are a TON of health and fitness focused retreats/resorts out there and I figured it'd be fun to share a few that have caught my eye… you know, just in case you're feeling a little wanderlust this winter.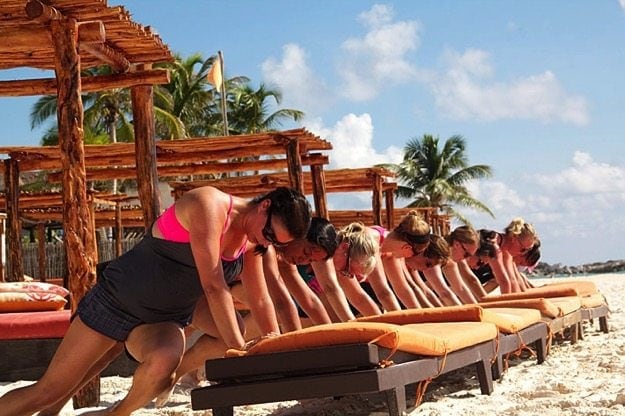 Bikini Boot Camp (Tulum, Mexico) — An adventurous fitness and yoga vacay that promises to send you home looking and feeling better than when you arrived. The program is designed to help guests reconnect to themselves and nature through a combination of exercise, healthy eating, adventure, yoga, relaxation and pampering.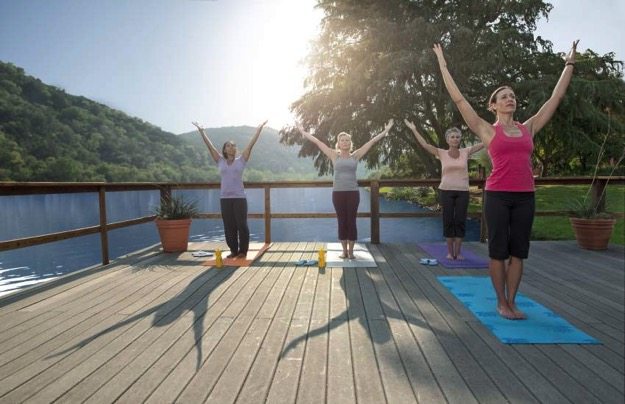 Lake Austin Spa Resort (Austin, Texas) — Located in Texas Hill Country, right outside of Austin, this resort offers a unique experience with luxury accommodations, healthy gourmet meals, fitness classes, cooking demos and spa treatments. It looks like they also bring in outside experts for classes. For instance, Ellie Krueger is hosting a special cooking session in Feburary.
Escape Haven (Bali + Byron Bay) — Designed exclusively for women, these surf, yoga and spa focused retreats are offered in Byron Bay and Bali. The two retreats offer daily yoga classes and surf lessons as well as activities that support the mind, body and soul. Bali is on my travel bucket-list and I've always wanted to be a surfer girl so this one sounds amazing to me!
FP Escapes — Yogascapes and Free People have teamed up to create wellness retreats. The locations and guides differ for each retreat, but they all seem to have a heavy focus on yoga, exploring the local culture and food. This one, which involves glamping in the Guadalhorce Valley in Andalucia, Spain sounds delightful.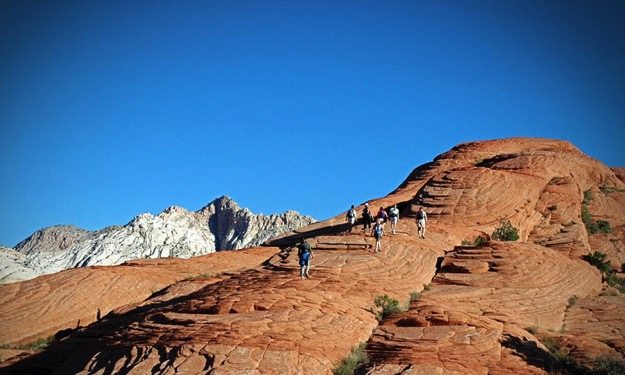 Red Mountain Resort (St. George Utah) — Located in Southern Utah with a view of the red rock mountains and easy day trips to Zion National Park, this resort offers spectacular hiking. The retreat packages focus on either adventure or wellness and each includes three healthy meals daily, guided hiking and biking, yoga and fitness classes. This seems like one that Isaac would enjoy as well!
The Ranch at Live Oak Malibu — Described as a luxury boot camp, this resort offers one week stays filled with group hiking, weights, daily group yoga sessions and private afternoon massages. Caffeine, alcohol and processed sugars are off-limits, but hopefully you won't notice because you'll be enjoying fresh, organic vegetarian meals prepared by the executive chef. For those that can't do a week long stay, The Ranch has teamed up with the Four Seasons in Westlake, CA to offer an extended weekend version called Ranch 4.0.
So tell me, would/have you ever take a health and fitness focused vacation?