Happy Sunday. I thought it would be fun to do a post with a few items I'm diggin' right now so here goes nothing…
a. First up, these green topped glass containers my Aunt and Uncle got me for Christmas. I was so excited when I opened them because I'd almost bought them for myself just a few weeks before. So glad I waited. 🙂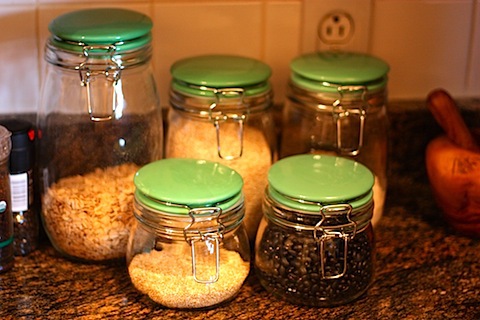 They're perfect for storing my most used bulk items – rolled oats, oat bran, ww flour, qunioa and black beans.
b. My Lululemon Wunder Under Crop pants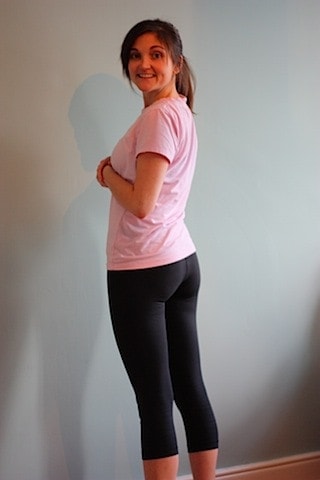 Yes, these crops are the most expensive workout bottoms I own, but seriously they are the best! They fit perfectly and are super comfy. When it comes time to get dressed for the gym they're the only pants I want to wear now. I literally get sad when they're in the wash. (I wish I was kidding). I'm pretty sure I need to bite the bullet and buy a few more pairs, including the full length pants. Quite possibly another item to add to my b-day wish list. 🙂
c. Curried Egg Salad Sandwiches
I've been all about the curry lately- it's just so good! I actually had one of these sandwiches for lunch 3 times last week.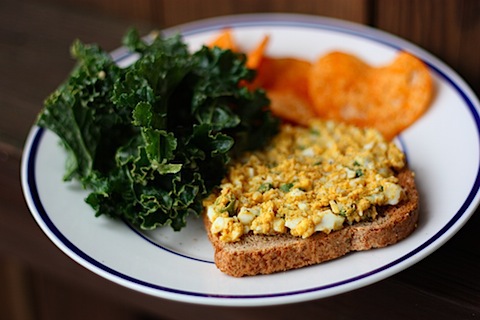 Open faced with a garlicky kale salad (recipe coming soon!) and BBQ Kettle chips.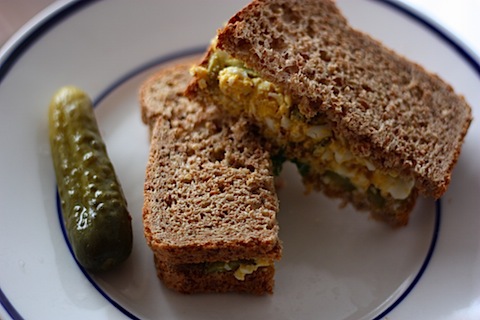 Or closed with a pickle on the side.
This sandwich is so simple it almost doesn't need a recipe, but here's one anyway.
[print_this]
Curried Egg Salad Sandwich for One
Ingredients:
1 hard boiled egg
1/2 T Naoynaise
1 t fresh cilantro
1 t scallions
1 t relish
1/2 t curry powder
ground pepper and sea salt
2 slices Ezekiel bread, toasted
Preparation:
Peel the hard boiled egg and mash it in a small bowl. Stir in all other ingredients (except pepper, salt and bread) and mix until all ingredients are well combined. Place salad on 1 piece of toast, top with pepper, salt and second slice of toast. Enjoy!
[/print_this]
d. Emergen-C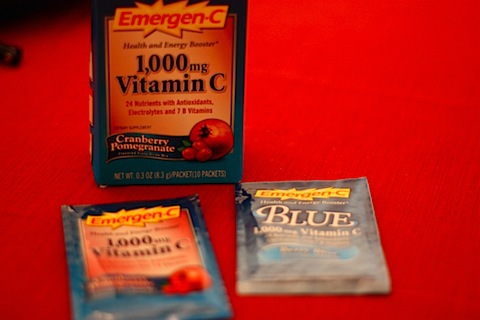 Every time I turn around someone I know is getting sick this time of year. I've been super lucky and haven't caught any of the viruses going around and I can only attribute this to a healthy immune system and my habit of chugging Emergen-C at any sign of a cold. Imagine my excitement when the folks at Emergen-C offered to send me a few packets to try out! As it turns out they're offering Free Samples on their website right now. If you've never tried this stuff (or even if you have) I highly recommend going over and signing up the free samples. It definitely helps knock out colds!
e. Buckwheat Granola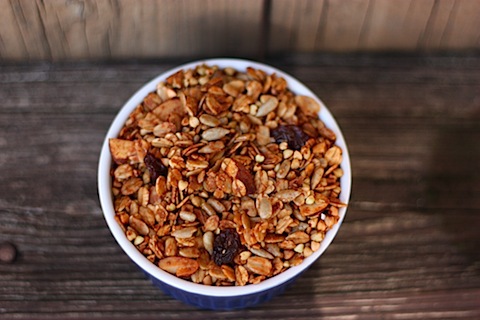 Yesterday I made Kath's recipe for Crunchy Buckwheat Granola. Not only did it make our house smell amazing, but it tastes so good – super crunchy and sweet (but not overly sweet). Delish!
I followed the recipe for the most part but used sliced raw almonds instead of whole and the Chai Spice honey my friend gave me instead of regular honey. The spice blend of cardamon, cinnamon, cloves and ginger added such a nice flavor to the granola.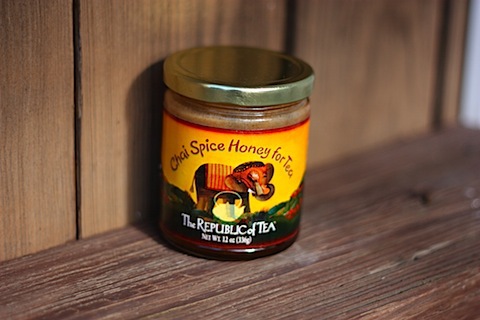 The list could go on but 5 is a nice number so I'll leave it at that. So tell me, what are YOU loving right now? Are there any new products/ recipes I should be trying? Let me know in the comment section.