Happy Thursday! I hope you're having a lovely little week. I realized that I haven't done a Things I'm Loving post in way too long so I'm bringing it back today. Do you have a new favorite — food, song, app, recipe (or anything, really) — that you've been loving lately? Let me know about it in the comment section!
Song
Riptide by Vance Joy <3 I've played it at least four times today already.
Workout
Pure Barre. I'm still hooked.
I'm also trying out a POUND Rockout.Workout class tonight. I'll be sure to let you know how it goes.
Workout Gear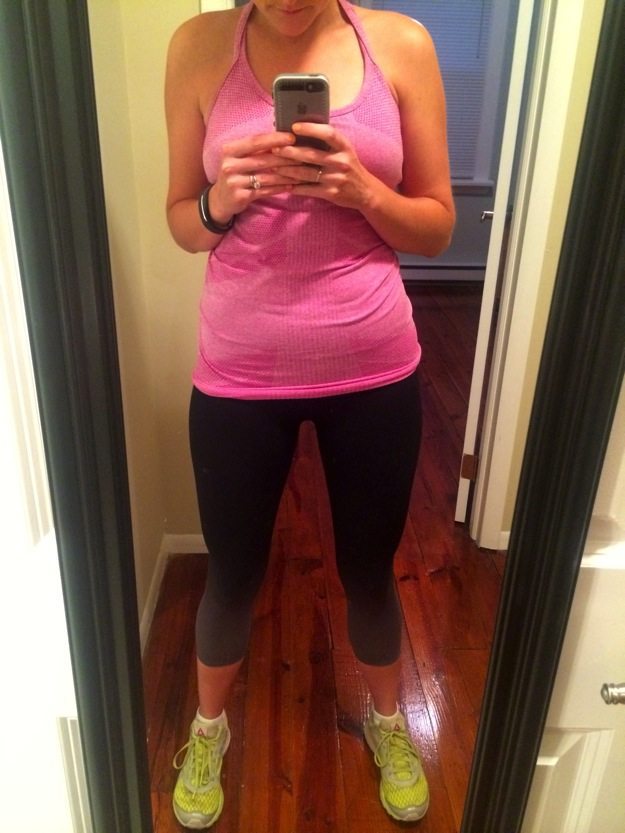 Fabletics workout gear (affiliate link). I LOVE my latest outfit which included the Salar Capri in black ombre and the Fremont Tank in mulberry heather. The tank is super soft, long and fits perfectly. I wore it for three days straight last week.
App
Stop Breathe Think — After visiting Rancho La Puerta last month I have been dying to start my own mediation practice at home. I saw this app mentioned on the Lululemon blog (get sweaty with these five training apps) and decided to give it a try. It's only been two days but so far I'm really liking it. Basically I wake up, go to the bathroom and then open the app to check in with myself. You fill in a little survey about how you're feeling mentally, physically and what emotions you're feeling and it recommends a couple mediations to you based on your answers. You can choose to do one that it recommends or you can choose your own. The meditations I've seen offered are anywhere from 3-10 minutes. I've done four different mediations now — three were guided and one was self-guided with peaceful sounds played through the app for background noise. As a newbie to mediation, I think the app is awesome. Added bonus — it's free!
Quote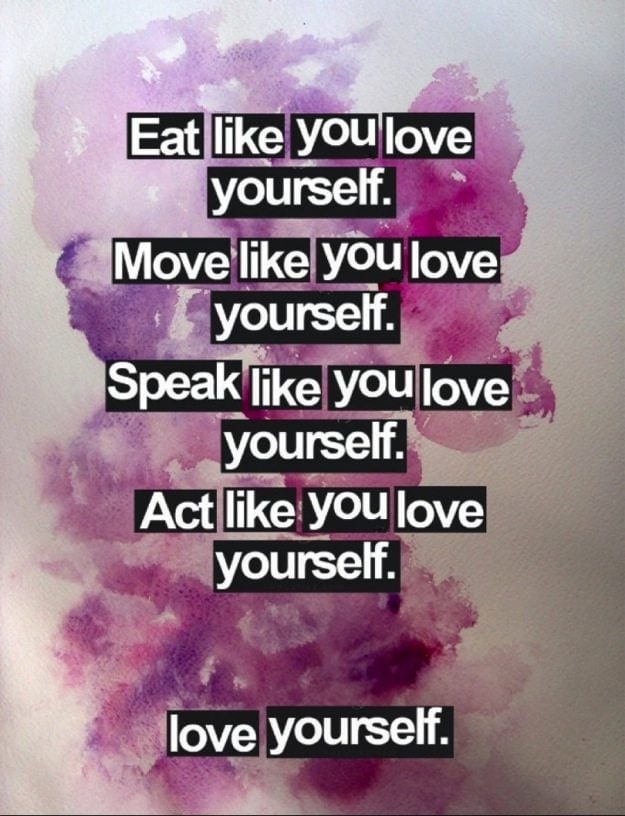 (source)
Food
These Ezekiel pita pockets. I'm not sure if they're a new product or not, but I just found them at my local grocery store a few weeks ago. They're how a pita pocket should be — soft with a good texture and only a few ingredients — 100 calories, 7 grams of protein, .5 grams of fat, 21 grams of carbs, 1 gram of sugar and 4 grams of fiber!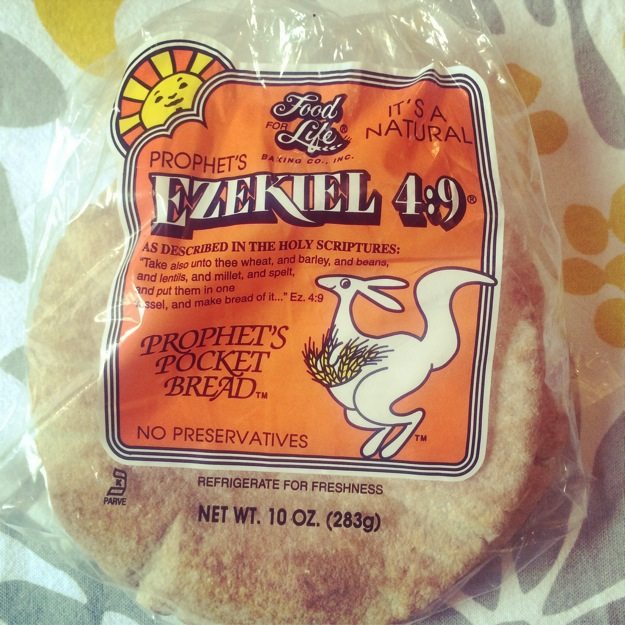 All things zucchini — I've been making so many zucchini recipes it's crazy. Lots from Gena's new cookbook Choosing Raw, which I'm also loving. (A full review will be coming soon.)
And a delicious maple chocolate chip zucchini bread recipe of my own. Get excited for this one — it's good.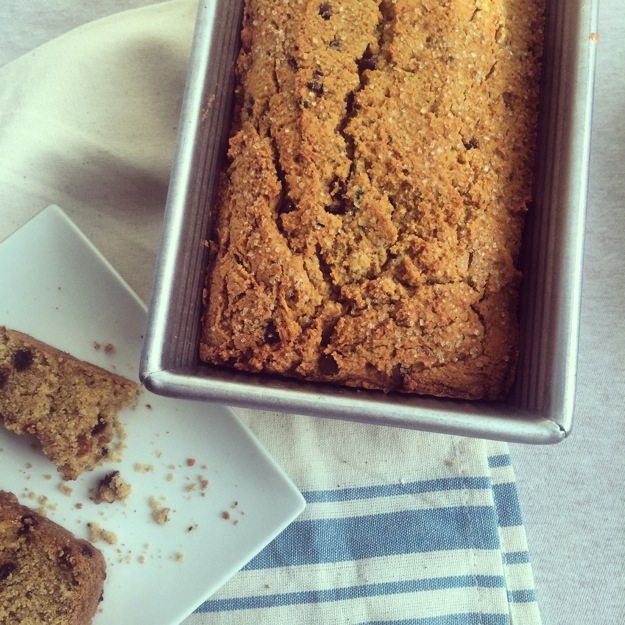 Kale and Toasted Coconut Salad from Heidi Swanson's cookbook Super Natural Everyday. This cookbook is one of my absolute favorites. Everything I've made from it has been delicious and this salad was no exception.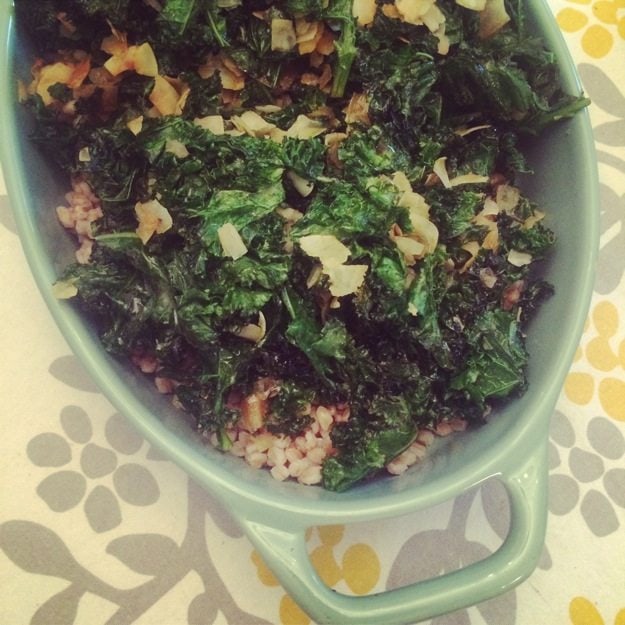 Recipes I want to make
Chocolate Dipped Zucchini Granola Bars by Half Baked Harvest
Raspberry-Mint Lemonade Fruit Salad + Avocado by Healthy Happy Life
Sweet Cinnamon Grilled Plantains by Edible Perspective
Olive
I know it's been way too long since I've shared a picture of Olive. So here she is. Naturally she's a thing I'm loving all day, every day. 🙂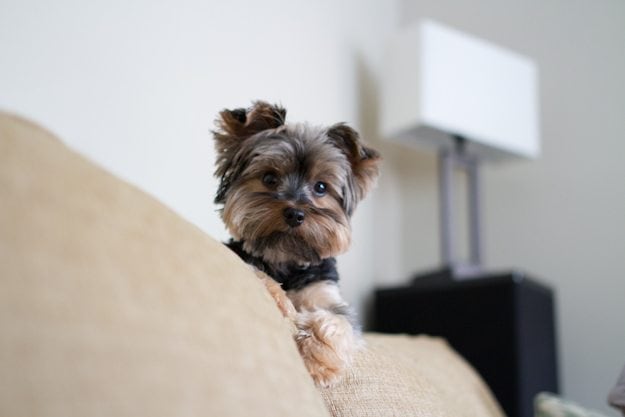 What are you loving?