Hi there friends. Sorry to keep you hanging for so long. We've had a lot going on over the past few days. But, I'm back now and hope that things will continue on normally (with more than one measly post per week).
Anyhow, a few weeks ago I had the opportunity to test out The Conscious Cleanse. I posted photos of the foods I was eating while on the cleanse (on Instagram, FB and Twitter). Quite a few people seemed really interested in learning more about it, so here's my full review.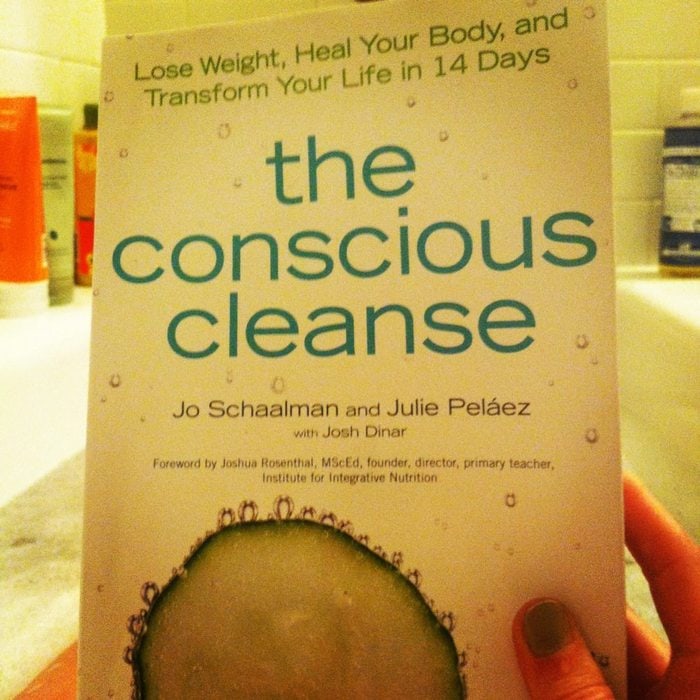 Yes, I was reading this in the bathtub. It's fun — you should try it. 🙂
When most people think of cleansing, myself included, we think about crash diets. So when I was approached about The Conscious Cleanse, I almost said,"No way!" But after learning that one of the creators of the cleanse went to IIN, I decided to learn more about the program and quickly realized that it's different than most cleanses.
It's a 14 day gentle, holistic process that teaches you how to pay attention to your body and its sensitivities. You eliminate harmful foods, which in turn, flushes toxins from the body and increases energy. Once you learn how certain foods affect your body, you take this knowledge and make healthy lifestyle changes.
The cleanse doesn't focus on calorie counting, nor is it liquids or supplement based. It's a whole foods program and includes  fruits and vegetables, salads, nuts, seeds, sprouts and beans. There's also the option of eating lean, organic grass fed meats, fish, and non-gluten grains like brown rice and buckwheat.
Oh, and just in case you're wondering, the cleanse is also said to kick-start weight loss. I wasn't trying to lose weight (and I didn't) but I should probably mention that several people in my cleanse group (on Facebook) did.
I stocked up on lots of fresh produce before the cleanse, including a few that I didn't realize I wasn't supposed to have (the peppers and squash). Oops — should have read the guide a little better before shopping.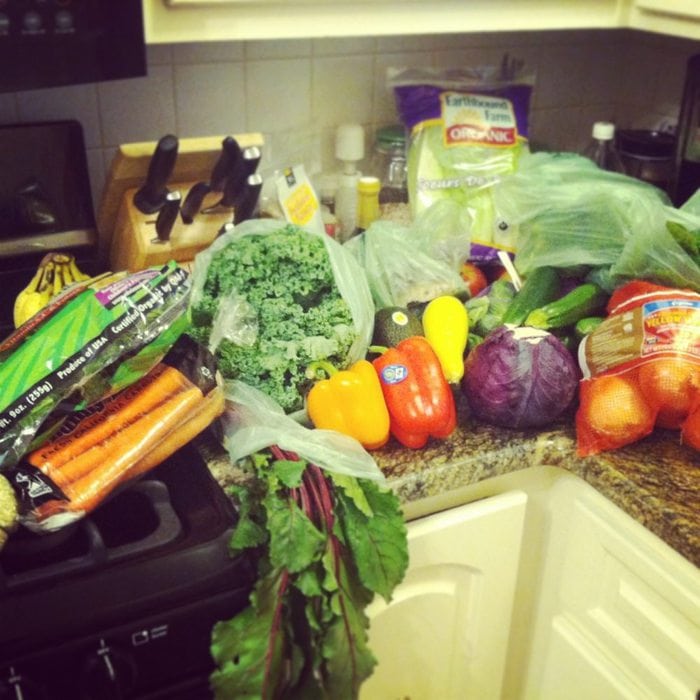 The reason this cleanse is different from other programs out there is because it's a diet free of all common allergens. Eliminating allergens helps reduce inflammation in the body, which is the root of many ailments. At the end of the cleanse, you learn how to re-introduce these foods back into your diet (if you so choose) to find out for sure how they affect you personally.
I was offered the opportunity to participate in the Basic Cleanse program, but also received the book. You can certainly purchase the book (which includes recipes, meal plans and inspiration) to do the cleanse on your own, but the online program offers additional support during the cleanse including daily emails, four live telesminars and a private Facebook group with other participants. I found the extra support really helpful and probably the reason it's the only cleanse that I've started and actually finished.
Here's proof that the food I ate while on the cleanse was delicious: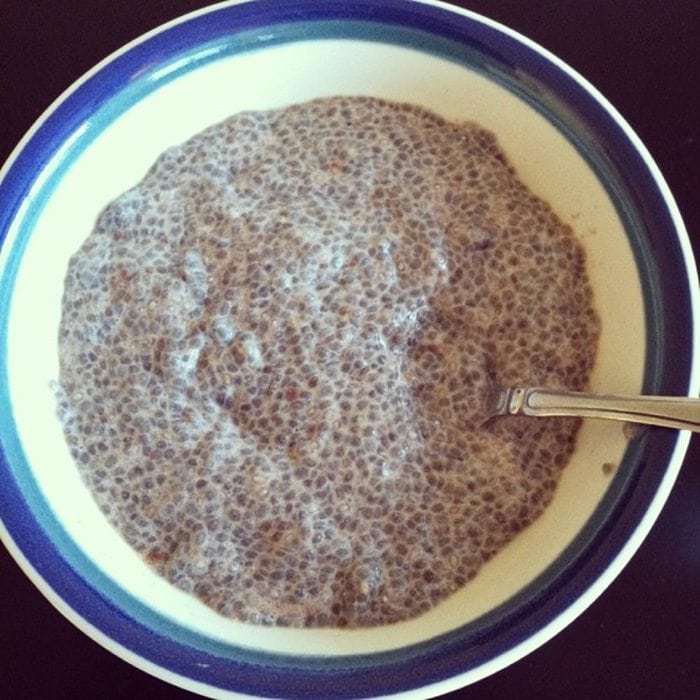 Chia pudding. <– I didn't follow this exact recipe because I was trying to follow the food combining rules while on the cleanse, but it's a good one to check out. 🙂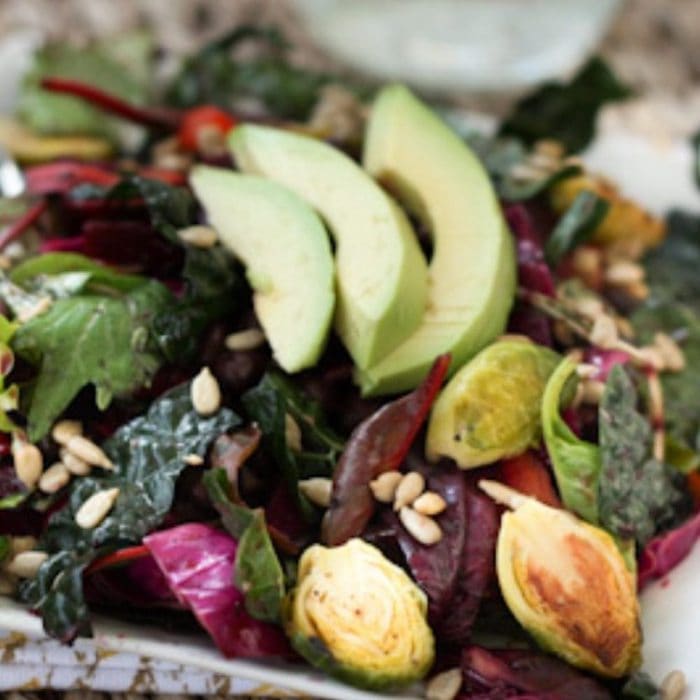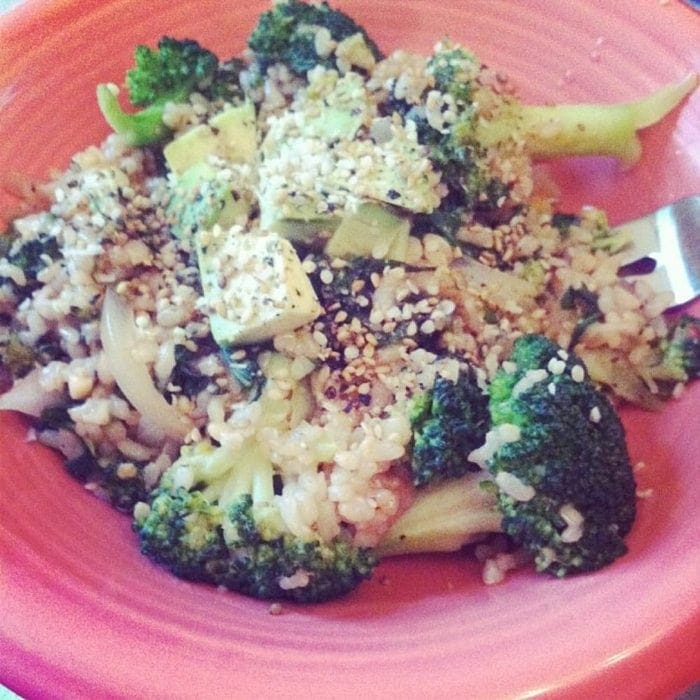 Broccoli and brown rice bowl with avocado. <– This was amazing and so simple.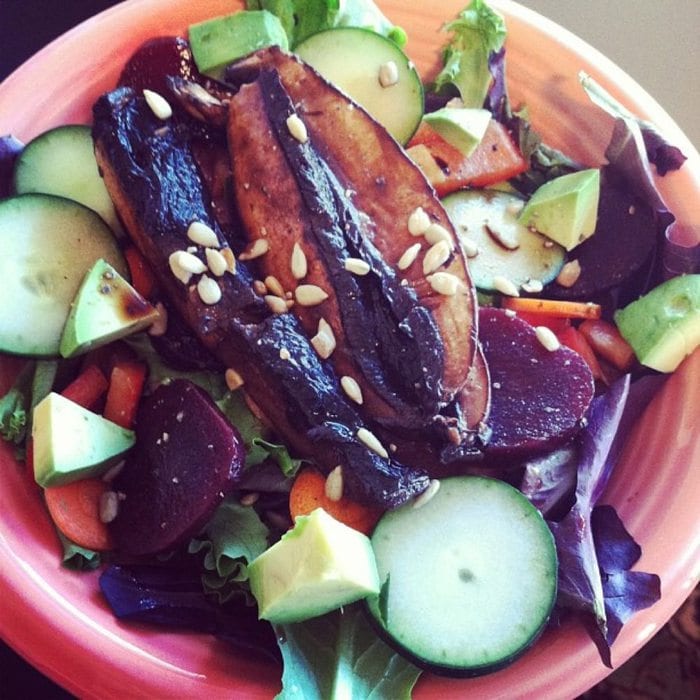 Marinated portobello salad.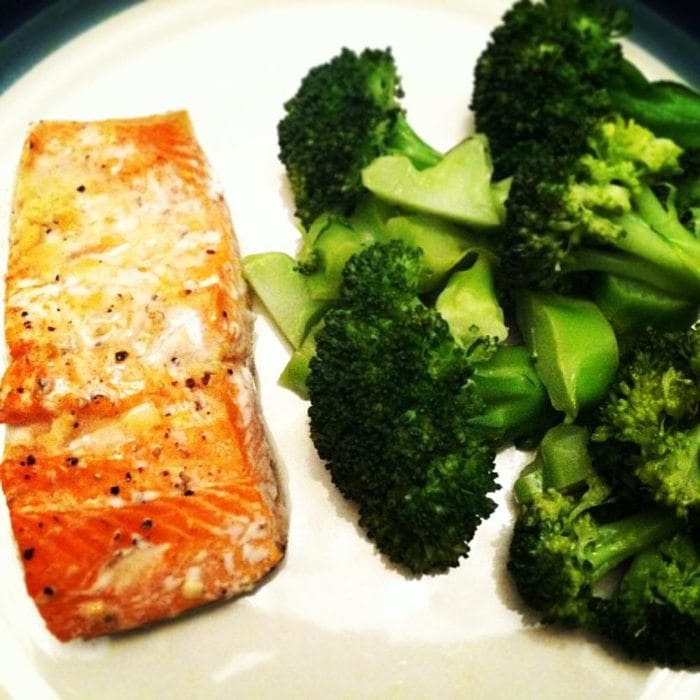 Baked salmon with broccoli.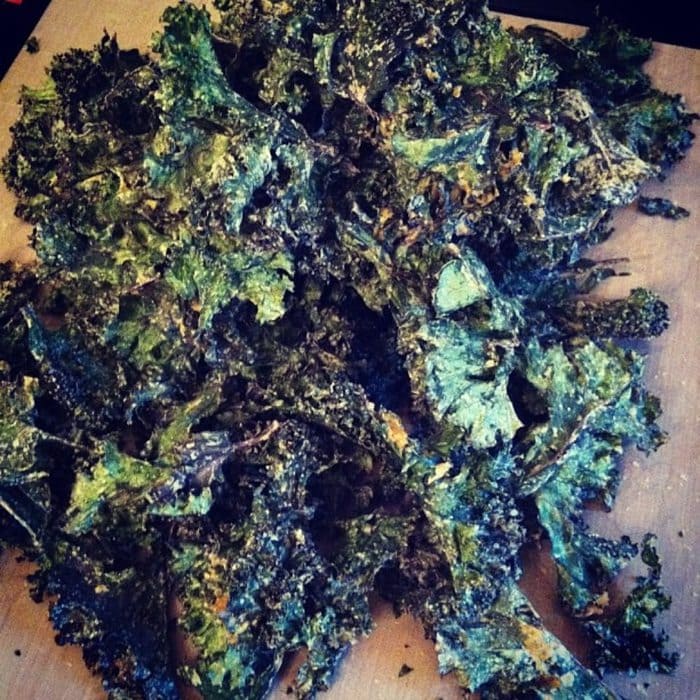 Kale chips <– I fell in love with this recipe for Nacho Cheeseless Kale Chips.
Here are my thoughts after the 14 day program:
Pros:
This was the first time I've eliminated common allergens from my diet (soy, dairy, eggs + gluten) and overall, I felt really good without these things.
I noticed that I had no stomach pain or gas during the 14 days of the cleanse, which was amazing!
I felt completely full from the meals and snacks. The cleanse actually helped a ton with my after dinner snacking.
This might be TMI, but while on the cleanse, I "eliminated" at least twice a day. Normally I don't have issues with going effortlessly at least once a day, but I definitely felt like I went to the bathroom more often while cleansing, which is a good sign of a healthy digestion system.
It made me switch up my normal eating routine. Our bodies need different nutrients and eating the same foods day after day can create toxin buildup and sensitivities to those foods, even if they've never been a problem before.
Chia pudding is back in my life. For some reason I had forgot how good chia pudding is. The cleanse was a good reminder.
I realized I don't need coffee to get my day started.
It gave me a reason to break out my juicer and dehydrator, which had been hibernating in the cabinet above my fridge for months. My love for green smoothies, fresh juices and kale chips is back!
Cons:
The food combining rules (not mixing protein and grains in the same meal, only eating fruit on its own, etc.) were really challenging for me to follow.
At times I felt a little restricted in my diet and by the end I started splurging on the few "decadent" things you're allowed to eat, like dates, raisins, nuts and nut butters. For the first week I didn't eat dates or raisins and it probably would have been best if I didn't start eating them because once I had the sugar, I kept craving it.
I felt a little bloated by the end of the cleanse — I'm thinking now that I probably needed even more water than I was consuming or maybe it was all the nuts and dried fruit.
Avoiding alcohol made social situations a little less fun, BUT it really wasn't hard.
I missed tofu, tempeh, yogurt and eggs a lot.
Overall, I'm really happy I tried out the cleanse. It helped me realize how much I tend to get stuck in a rut by eating the same foods and the fact that sugar (even natural sources like dried fruit) tends to make me overeat and crave more sugar. I guess I always knew this was true but it was really apparent to me during the cleanse.
If you have questions about my experience, feel free to leave questions in the comments. And if you're interested in learning more about The Conscious Cleanse, feel free to check out the website. The next online program starts April 14th and you can get 20% off with the codeRFCC912.