Hi Friends! I hope your weekend is off to a great start!!
Isaac and I both had rough days on Friday so by the time the evening came around, we were ready to start the weekend off right- with a wine tasting, homemade pizza and a bottle of wine.
The wine, Armento Trebbiano d'Abruzzo, (a Trader Joe's steal) features white organic grapes and is rich in pear and apricot flavors. It was perfect for a meatless meal on a warm evening.
I picked up the Pizza Tonight marinara sauce and a block of raw cow's milk cheese from River City Cellars and we settled on homemade pizzas for dinner.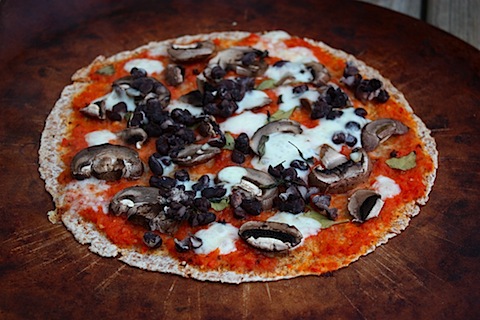 I used Ezekiel wraps to make tortilla pizzas with hummus, sauce, cheese, shrooms, black beans and fresh basil.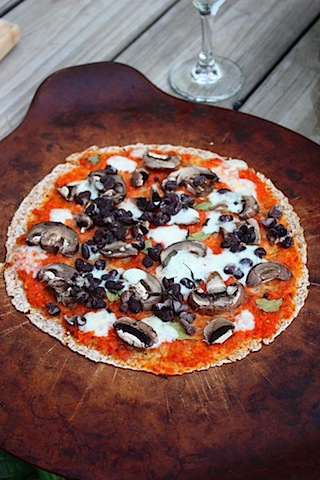 Toasty, crispy and down-right delicious! The pizza and wine made for a fun evening, but I ended up hitting the hay early so I would be ready and raring to go the Susan G. Komen Race for the Cure 5K this morning.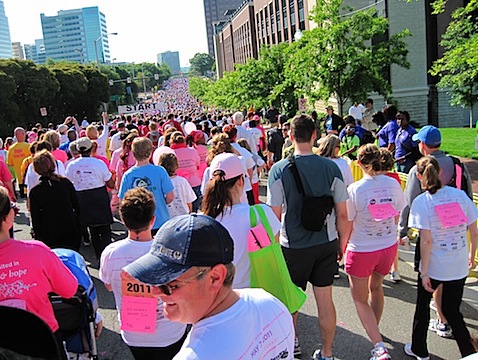 My friend Jess drove down to Richmond to walk the race with me! I'm so glad she did because we had a great time being part of the pink parade.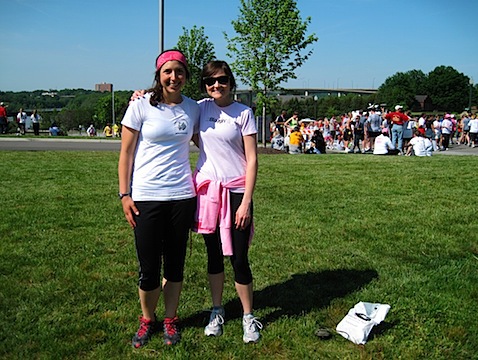 Despite the beautiful view of the James while walking the race, it still would have been kind of boring without a buddy to chat with the whole time. 🙂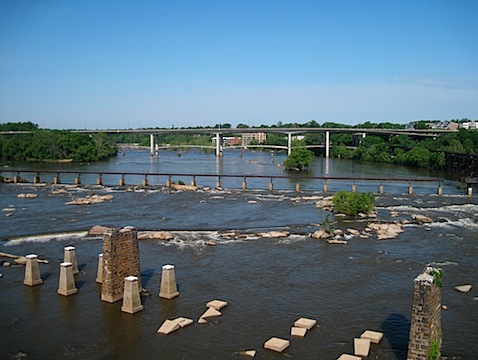 After walking, we decided to skip the post race fuel and head straight to the St. Stephen's farmers market.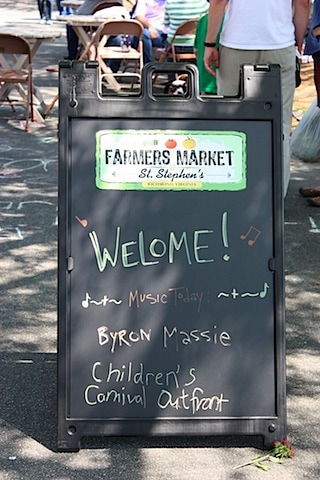 Today was the opening day of several of the larger farmers market in the area- Hooray for farmers market season! I decided to check out the St. Stephen's market because I haven't been before and I'm going to be a cooking demo there on May 28th!!
The veggie selection was a little scare this week, but I'm assuming that will change as soon as more produce starts coming in season here in VA. I'm happy we went though because I bought a bag of kale and also found a new product that I LOVE!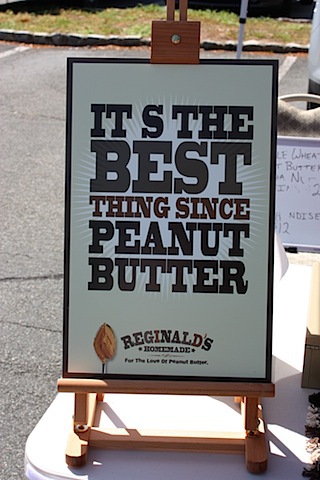 Reginald's Homemade peanut butter (and cashew butter!) is a new company located right here in VA. The peanut butters are made with Virginia peanuts (only the best!) and other all-natural ingredients. With flavors like Apple Sin, Hazelnut Amaretto and Double Chocolate Chunk, there was no way I was passing this booth by without sampling!
I tried several flavors and fell in love – the Nana Honey PB with dehydrated bananas and honey brought me right back to childhood with visions of PB and banana sandwiches.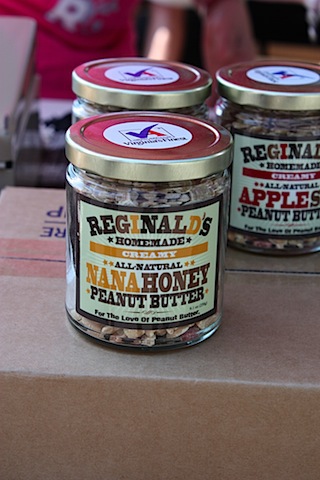 Another one of the my favorites, the Cashew Nilla Cashew Butter, is to-die-for, seriously. I love the creaminess of cashews and the hint of vanilla adds a nice touch. I wanted to buy both the Cashew Nilla and Nana Honey but they were sold out so I went with the next best thing – White Chocolate Macadamia PB.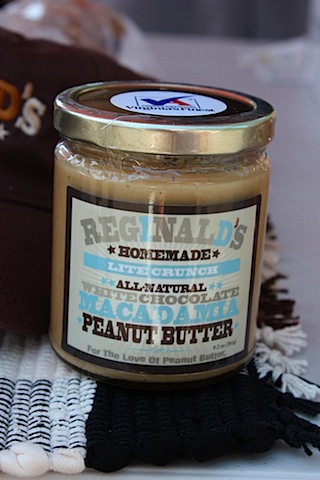 One word=amazing! Once I got home I couldn't stop eating it! I already have plans to get to the market early next week so I can snag some of the flavors I didn't get today. If I can't wait that long, I might just order some off their website. 🙂
Now I'm headed out to run some errands- I need to get some ingredients my Mother's Day cook-out dish! See you all soon.