Hi friends! How was your Thanksgiving? Did you have fun giving thanks and filling your belly with delicious food? I know we did! 🙂
As I mentioned, we celebrated Thanksgiving twice this year. Sunday we attended a Friendsgiving and then on Thursday we spent the day with Isaac's family. Today I'm sharing a few photos from both.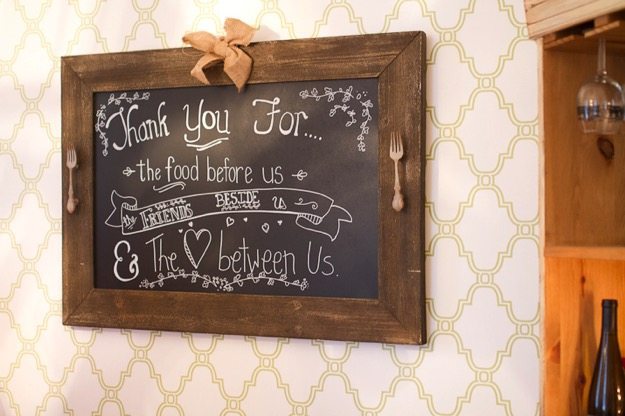 Isn't this sign adorable? I'm pretty sure it's up in our friends' dining room year-round, but it's absolutely perfect for Thanksgiving!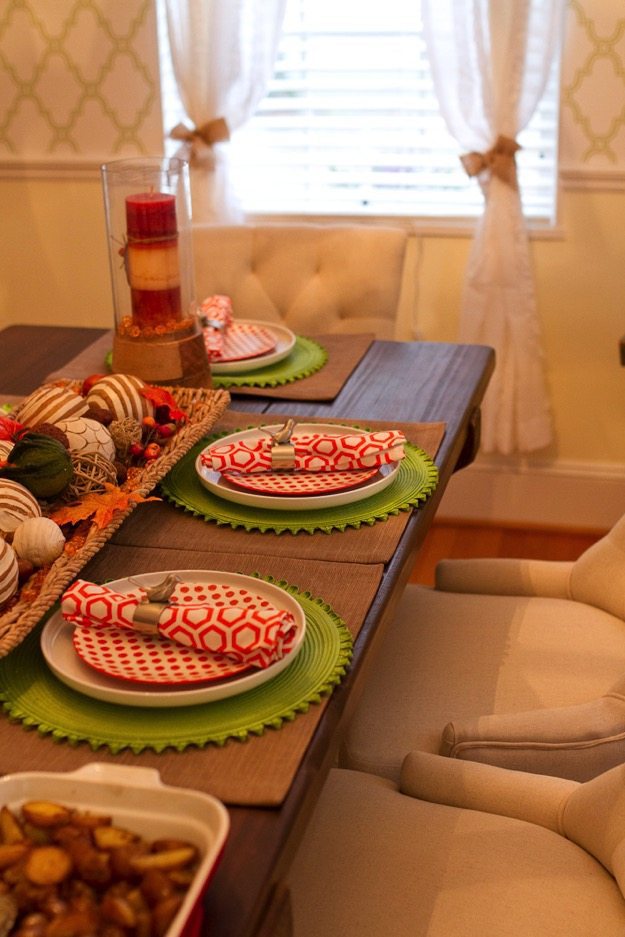 Those little birdie napkin holders… love!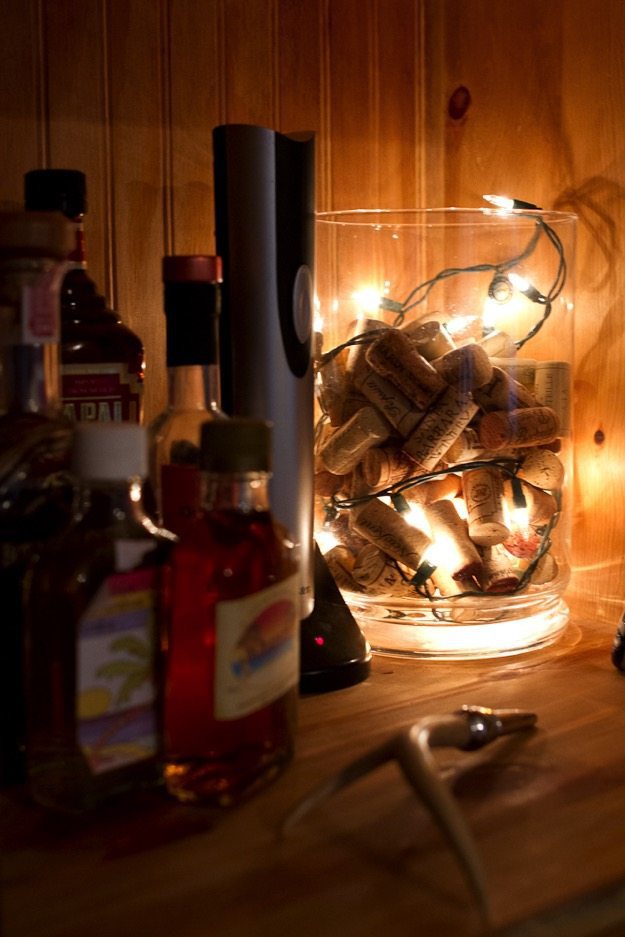 Our friends have the cutest home decorations. I was taking notes.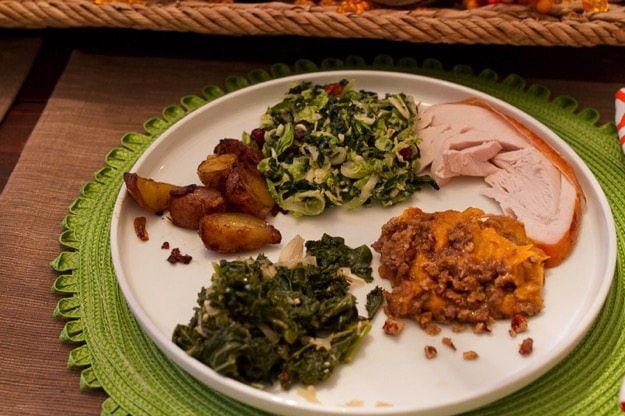 Friendsgiving menu: collards, roasted potatoes, shredded kale and brussels sprout salad, sweet potato casserole and turkey.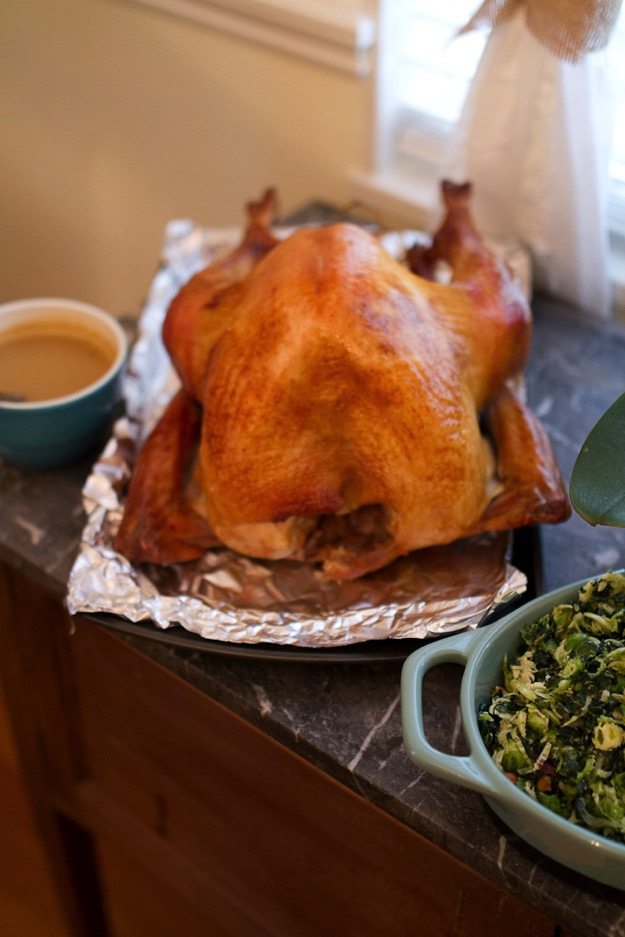 I haven't eaten turkey on Thanksgiving for over 6 years so it was exciting to have it this year. And I have to admit, it was pretty good. That said, I think the sides are still my favorite. 🙂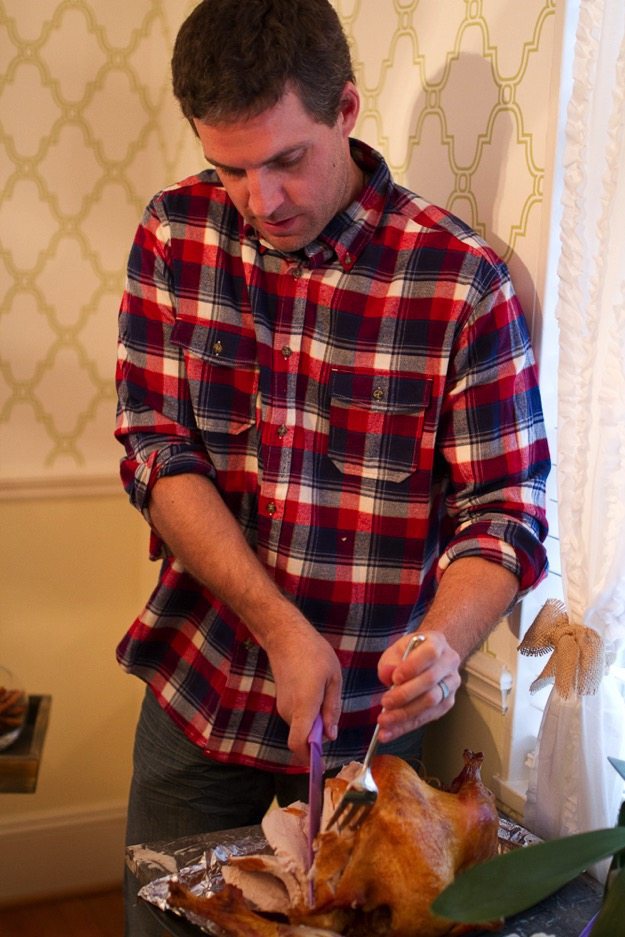 Jay cut the turkey while Courtney and I sipped wine. Typical. 😉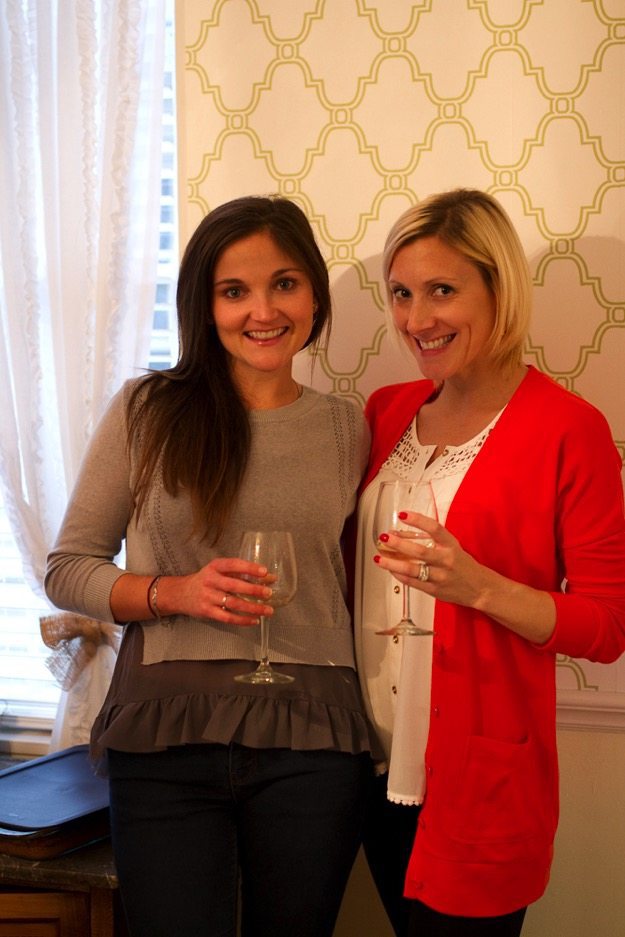 And, here's the spread from Isaac's Aunt and Uncle's house on Thursday.
Turkey, sweet potatoes with marshmallows, stuffing, broccoli and cheese, ambrosia (one of my favs), cranberry sauce , pickles, my kale and brussels sprout salad and sweet potato casserole. Everything was delicious!!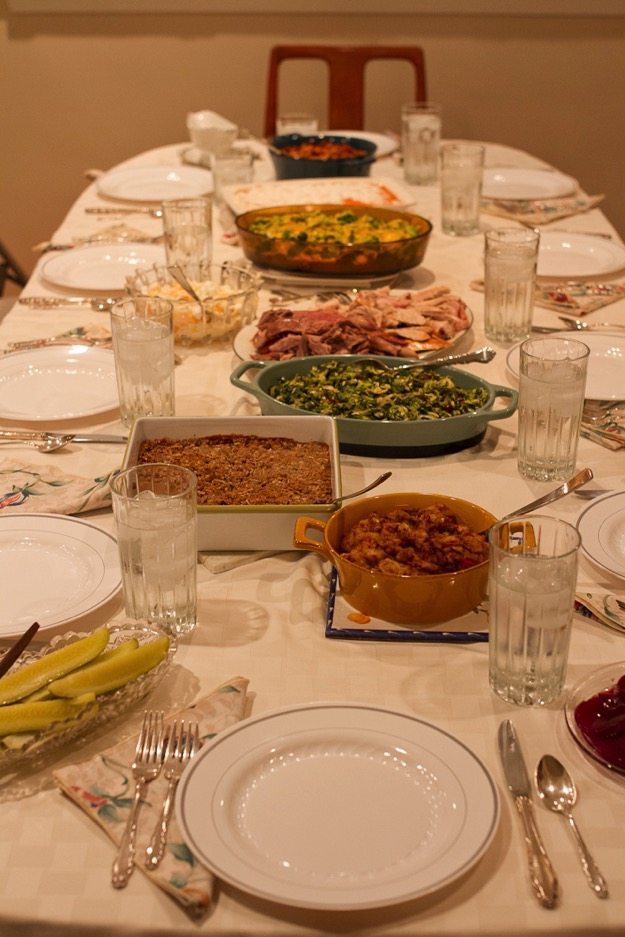 Last but not least, here's Isaac and his Poppy hanging out before dinner…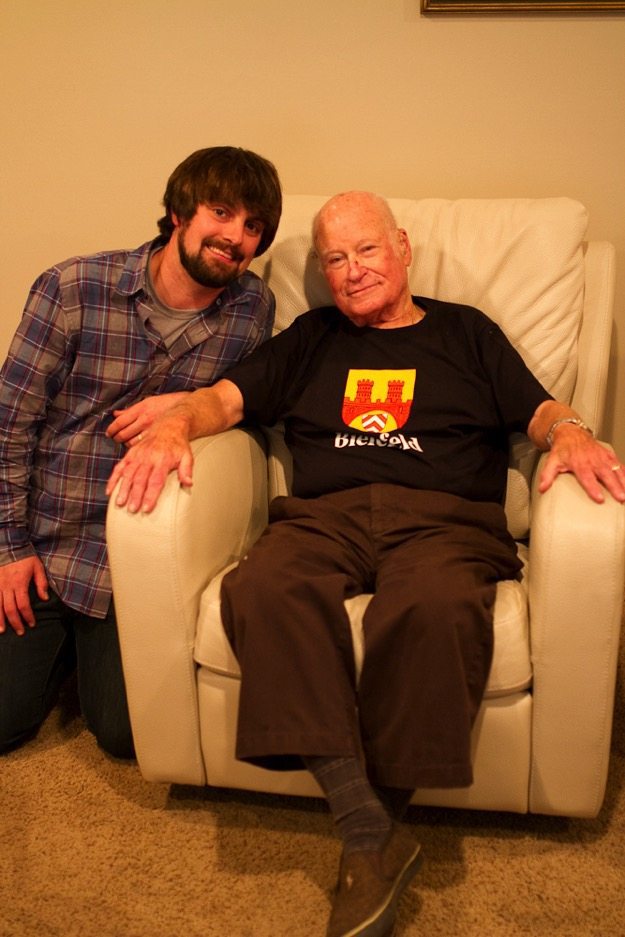 Family, friends, food, thankfulness = a winning combination! <3
Today we're decorating the house for Christmas and I'm getting ready for my 10 Day Sugar Detox that starts on Monday. Hope you're having a good weekend.
Did you go shopping yesterday? We stopped by the outlets in Williamsburg on our way home from Norfolk for a little shopping and I went to A.C. Moore for frames yesterday (they were having a great sale!) but that was the extent of my Black Friday shopping. I think I'm more of a Cyber Monday girl.