Remember my Terra's Kitchen review a couple months ago? Well since that post I've not only ordered two more vessels (and enjoyed more tasty TK meals), but I also had the pleasure of spending an evening with the Terra's Kitchen team eating tacos here in Richmond.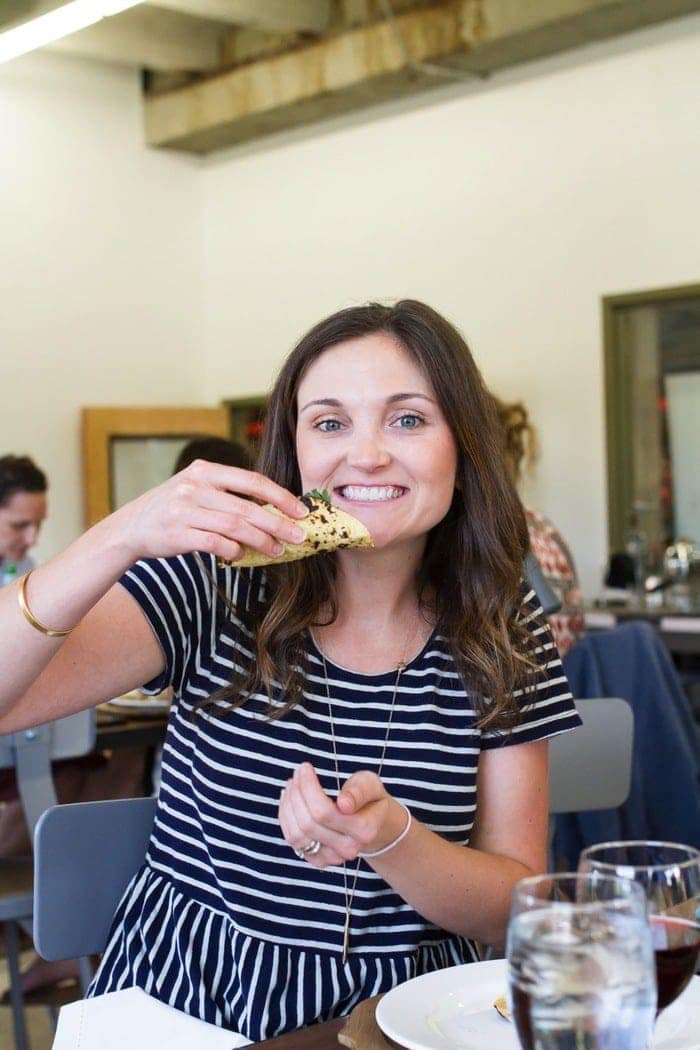 Terra's Kitchen is a national meal kit delivery service headquartered in Baltimore. They recently launched their service in Richmond and to celebrate they partnered with several local companies including Blanchard's Coffee, Gearharts Chocolate and Belle Isle Moonshine, to host a fun little local tasting event.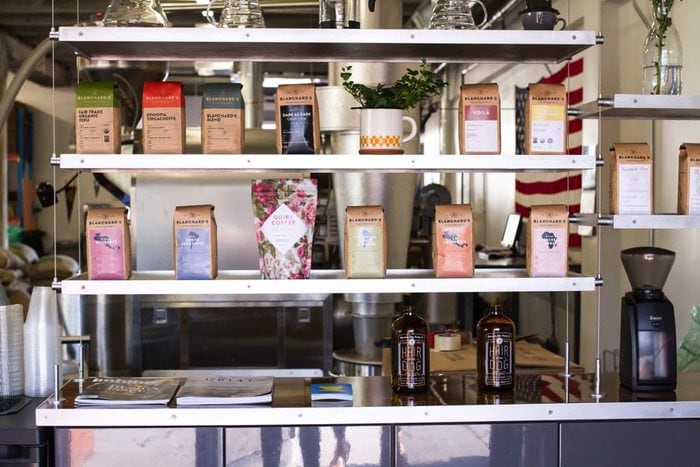 After having such a great Terra's Kitchen experience I was really excited to meet everyone on the team and learn a bit more about the company. Plus, Blanchard's Coffee is right in my neighborhood so getting to the event was a breeze.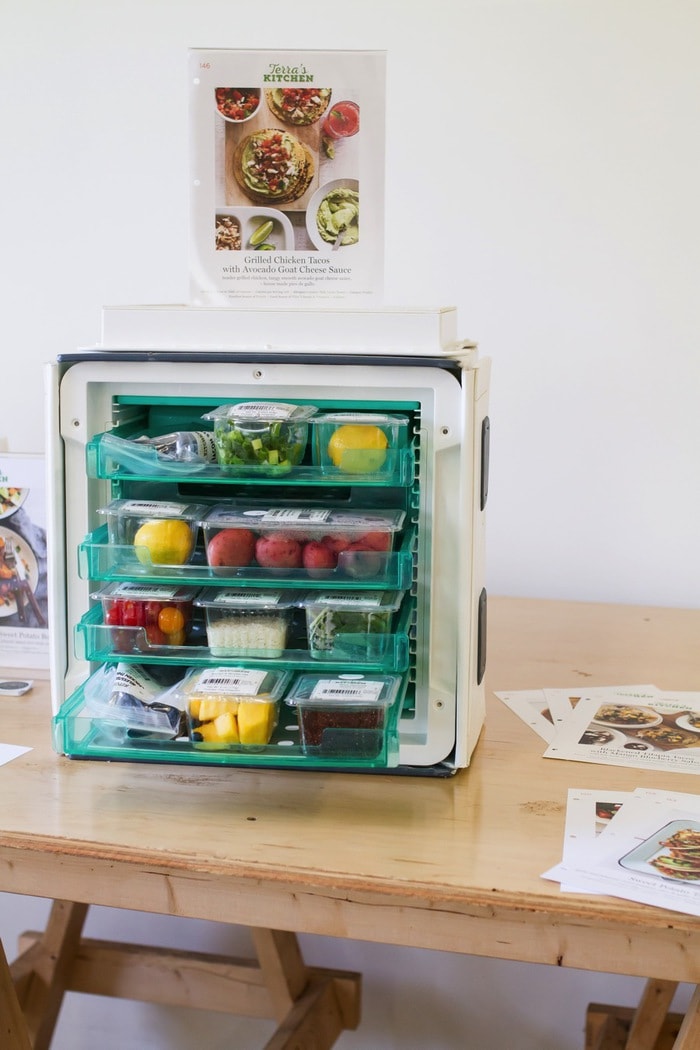 Blanchard's space is absolutely adorable and so fun to see if you're a coffee lover. Gah! The smell of freshly roasted coffee is intoxicating in there. If I could bottle up the scent and make a coffee candle I would.
All the roasting happens on one side of the building and the other half is divided between office space and a tasting/education room. The tasting room has at least four different coffee brewing machines (maybe more?), cold brew on tap, high-top tables and massive windows that let in a ton of natural light. I semi-jokingly told Stephen, the marketing guru at Blanchard's, that I wanted to come take my blog photos there on the regular because the lighting is so perfect.
All my fellow food blogger and photography friends will feel me on this. You totally judge a space based on its lighting.
The evening started with a cold brew cocktail featuring Belle Isle Moonshine. I grew up in the country so I've had my fair share of shine and it's usually a little strong for my taste, but this cocktail was delicious. The orange aroma and cold brew coffee paired perfectly with the moonshine and tonic. I never would have thought to combine these flavors, but it works!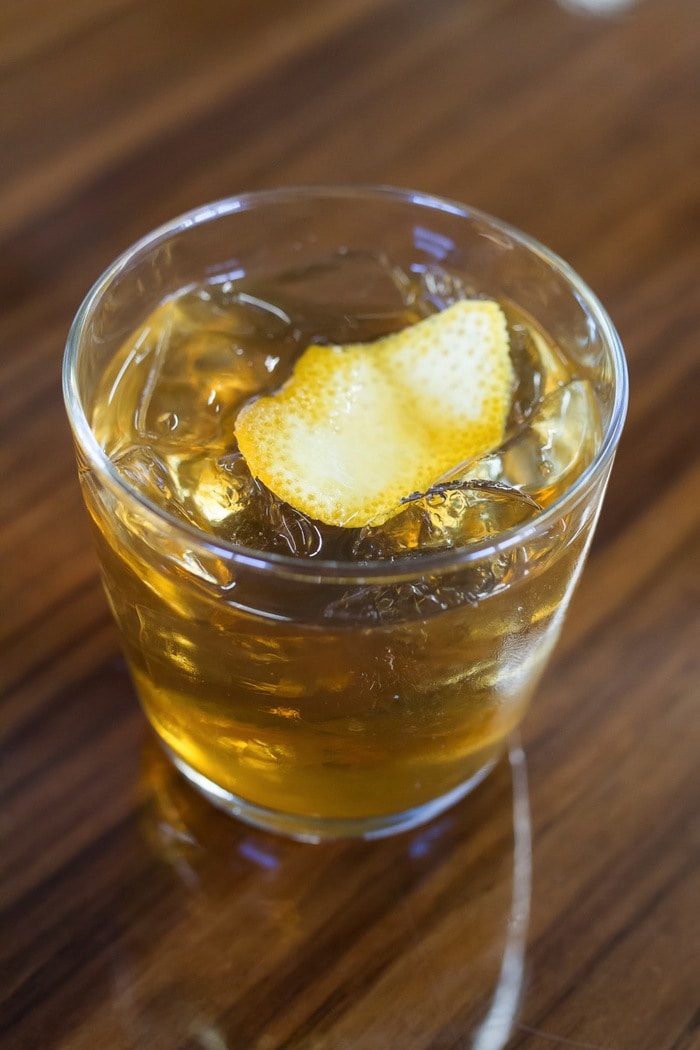 After sipping, mingling and hearing a few words from the hosts we transitioned to the tasting room to have dinner. The table decor was rustic with a carrot theme. Super cute!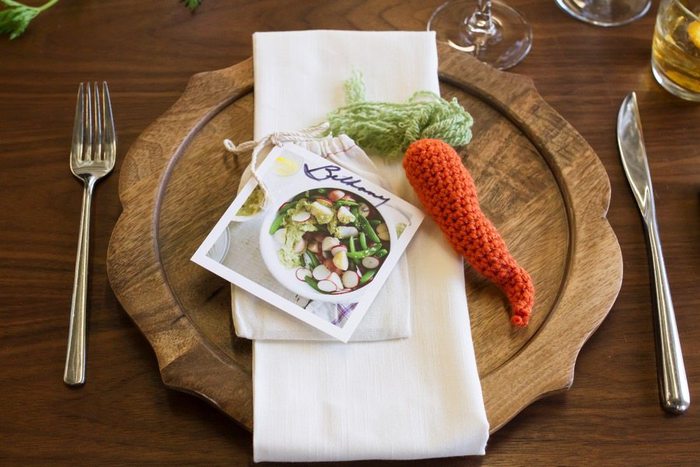 For dinner we enjoyed one of the Terra's Kitchen meal options — Grilled Chicken Tacos with Avocado Goat Cheese Sauce.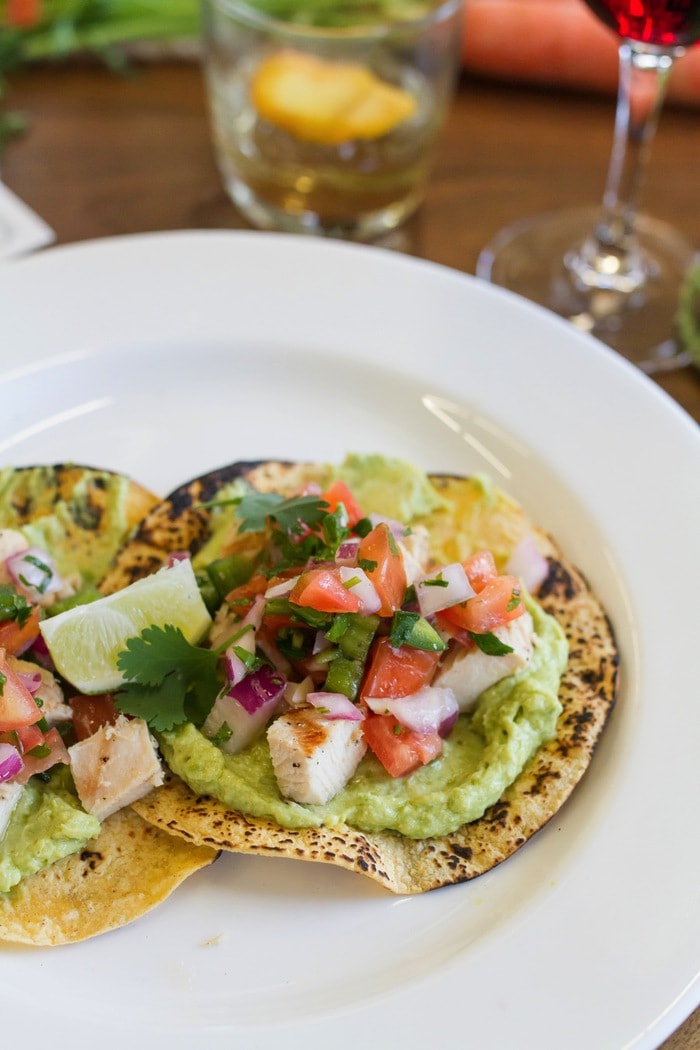 Goat cheese and avocado are both amazing on their own, but combined in a sauce… mind blown!
The tacos were absolutely delicious and they will definitely be happening in our house soon. Isaac has to try these tacos because I know he'll be a big fan.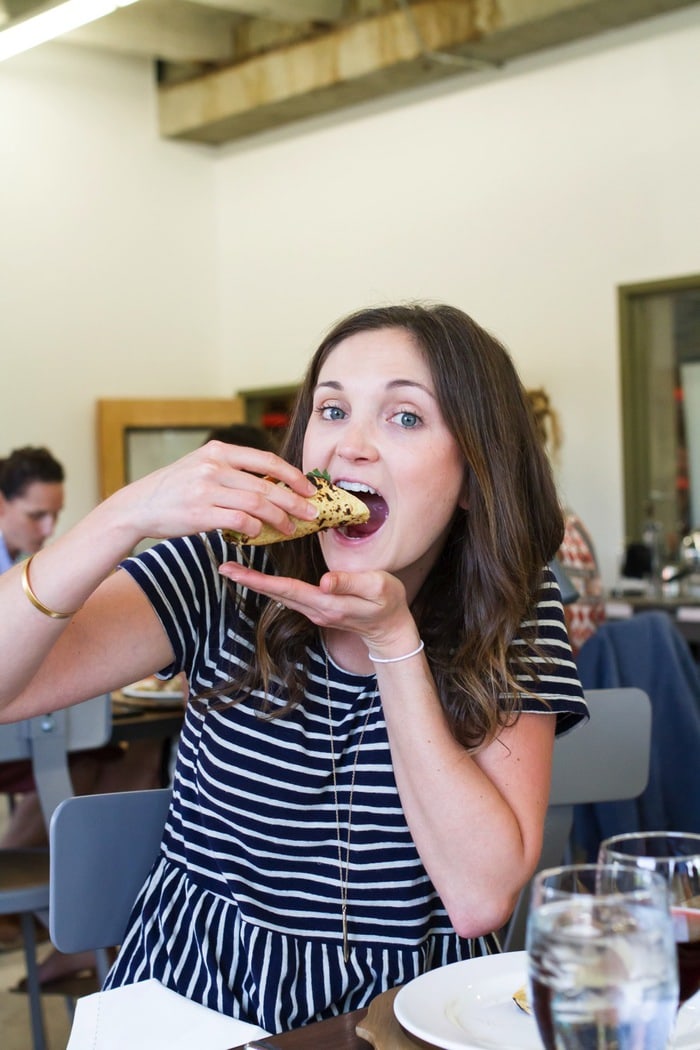 After dinner Libbie Summers, the Head of Culinary Direction at Terra's Kitchen, spoke a little about Terra's Kitchen, their mission and why she's proud to be part of the company. Their philosophy involves three pillars — eat real food, care for the Earth and smart technology. All of their recipes are plant-strong, nutrient dense, and never include artificial or processed ingredients. <– These core foundations are what drew me in to the service.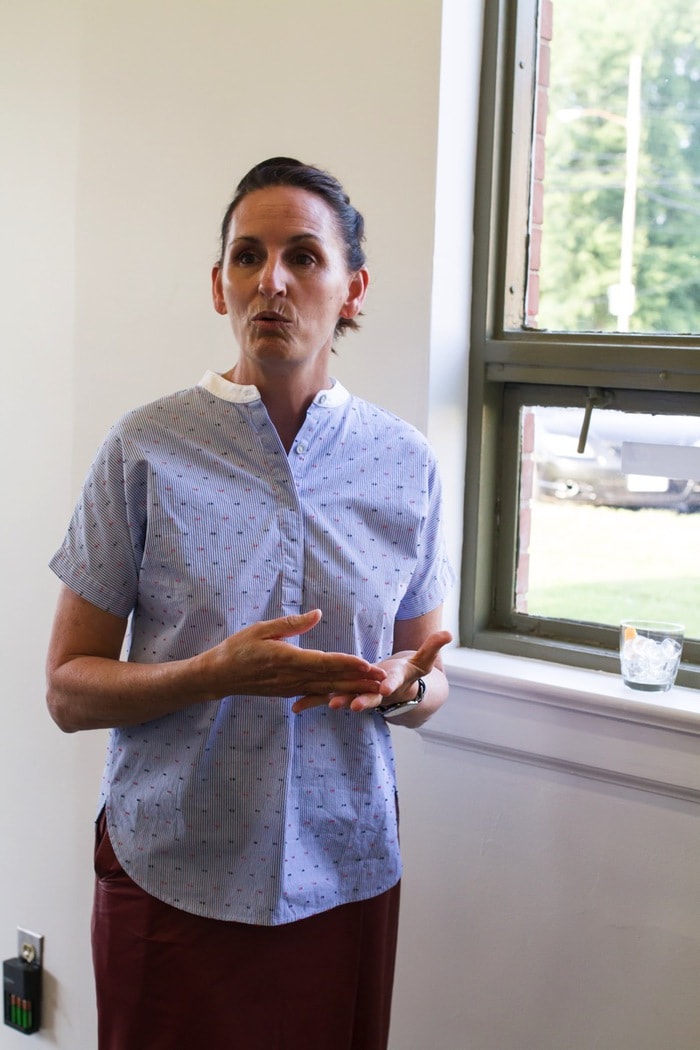 They're all about good food, bringing families back to the table and creating special memories with friends and family! The TK team put together a short video that has Libbie sharing the Terra's Kitchen mission and a few words from me about my experience using the service.
Post dinner I chatted a bit more with Libbie and blogger friends, Liz and Megan. We indulged in a few Almond Mocha chocolates from Gearharts (their chocolate is AMAZING, btw) and then headed home.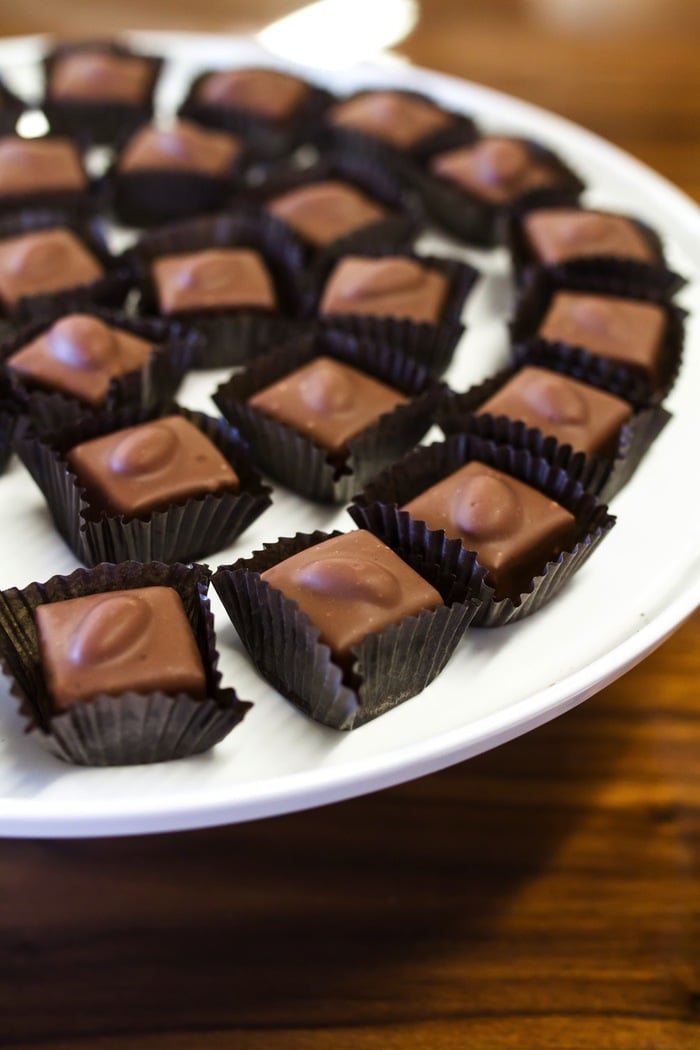 I was already a big fan of Terra'a Kitchen, but meeting the whole team and hearing more about their mission makes me even more excited to use their service. Speaking of, if you missed my Terra's Kitchen review, be sure to check it out. They have a lot of healthy meals with options for those that are vegetarian, gluten-free and paleo. The KeenWOW Bowl, Honey Mango Salmon with Blueberry Citrus Rice and Grilled Chicken Tacos with Avocado Goat Cheese Sauce are all EBF approved. 🙂 And did I mention that each meal takes less than 30 minutes to make! That's what sold me on trying the service. If you're interested in trying it yourself you can get $50 off your first order using the coupon code BIRDFOOD. Woot!
This is a sponsored conversation written by me on behalf of Terra's Kitchen. The opinions and text are all mine.