My review of Terra's Kitchen — a meal-kit delivery service that offers farm-to-front door delivery of fresh ingredients ready to be turned into healthy meals. 
A few weeks ago the folks at Terra's Kitchen reached out to me about doing a review of their meal-kit delivery service. Being intrigued by the emphasis they put on providing healthy meals and their commitment to being eco-friendly I agreed to try them out.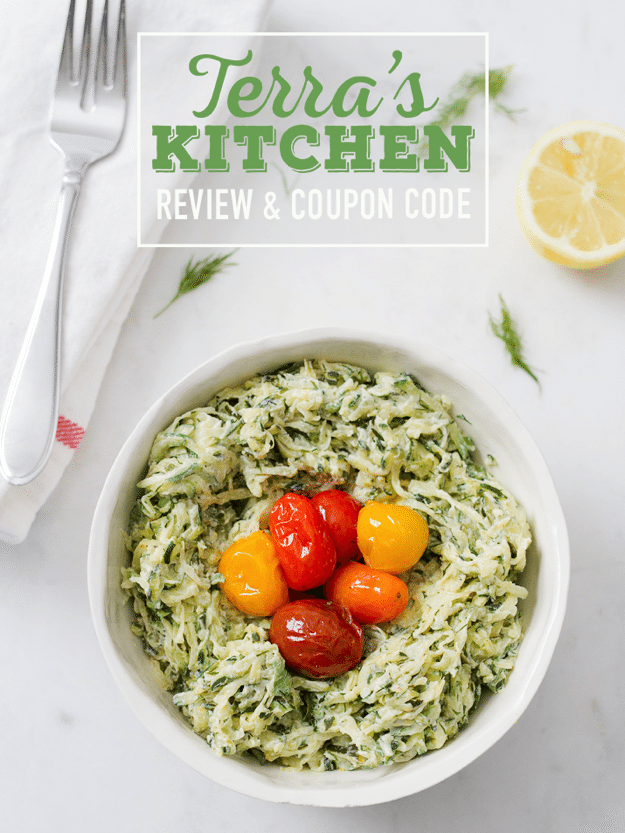 Before I knew it a Terra's Kitchen vessel was delivered to our front door, packed with three meals and a few grab and go salads.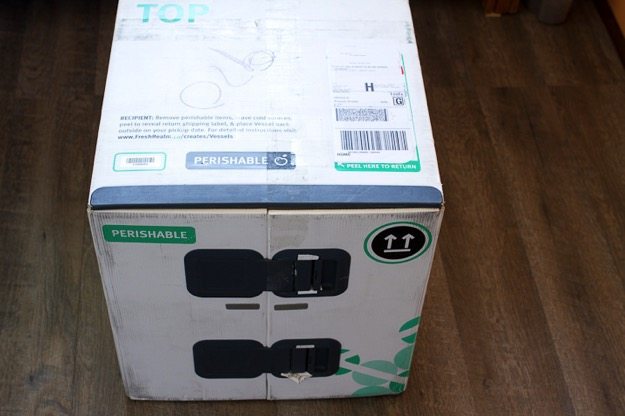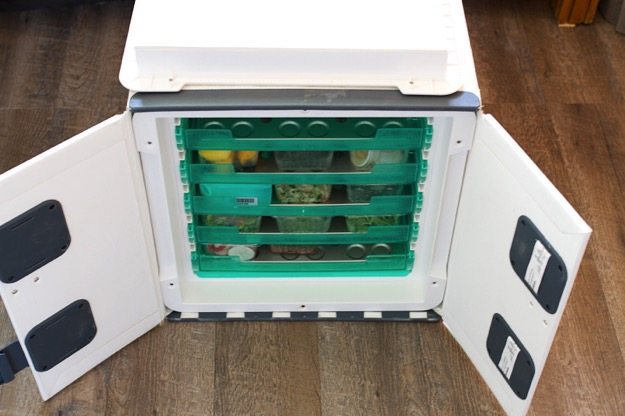 The vessel, which is a climate controlled shipping container with shelves, keeps items cool and fresh during the shipment. It's eco-friendly and reusable so once I unpacked all my ingredients I peeled off the current shipping label to reveal a new pre-paid return label and placed the vessel back outside. It was picked up by Fed-Ex before I even got out of bed the next morning!
The ingredients were cool and looked just as fresh as items you'd find at your local grocery store or market.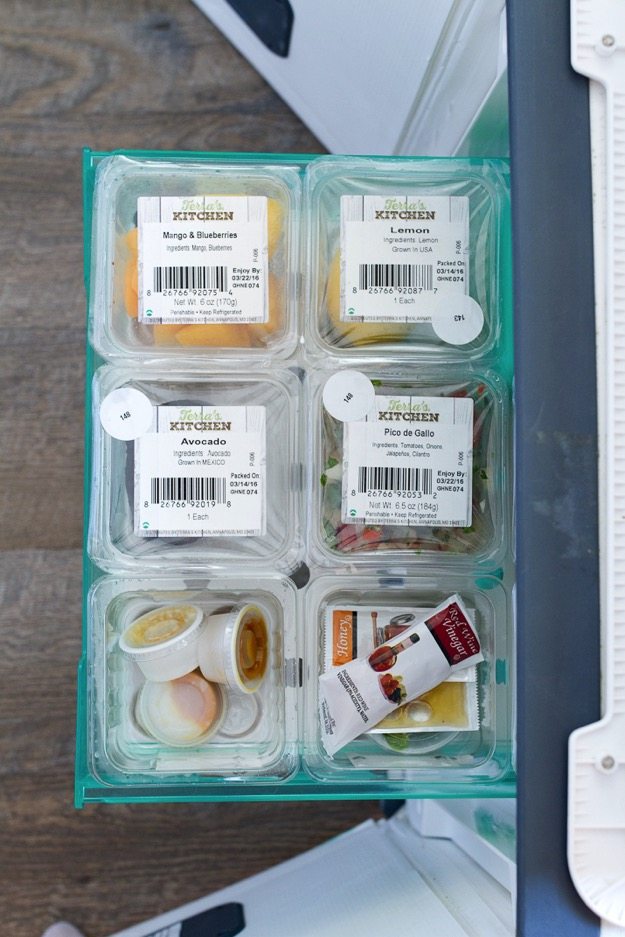 Our order for the week included three meals and four grab-and-go salads/snacks. Isaac and I made and enjoyed the full meals for dinner and/or lunch throughout the week while I ate the grab and go salads during the day. The fruit salads worked great for mid-morning snacking and I used the veggie-based salads to create quick lunches.
The recipes we received were unique (hello zucchini squash nests with goat cheese), easy and really fun to cook up! You can tell that Libbie Summers, Head of Culinary Direction at Terra's Kitchen, puts a lot of effort into creating recipes that are creative, delicious and healthy. All of our meals happened to be vegetarian and gluten-free, but Terra's Kitchen offers something for everyone including options for omnivores and paleo eaters.
The biggest selling point for me, beyond the fact that all the meals we had were delicious, is that each meal takes 30 minutes or less to prepare. <– For real! I actually timed each recipe and the 30 minutes or less promise is legit!
Having all the ingredients pre-portioned and prepped is a HUGE time saver and the step-by-step recipe cards are easy to follow, making the cooking process relaxed and enjoyable. The recipe cards provide info about each recipe including nutritional info, prep time, what equipment you'll need and even give wine/beer pairing suggestions.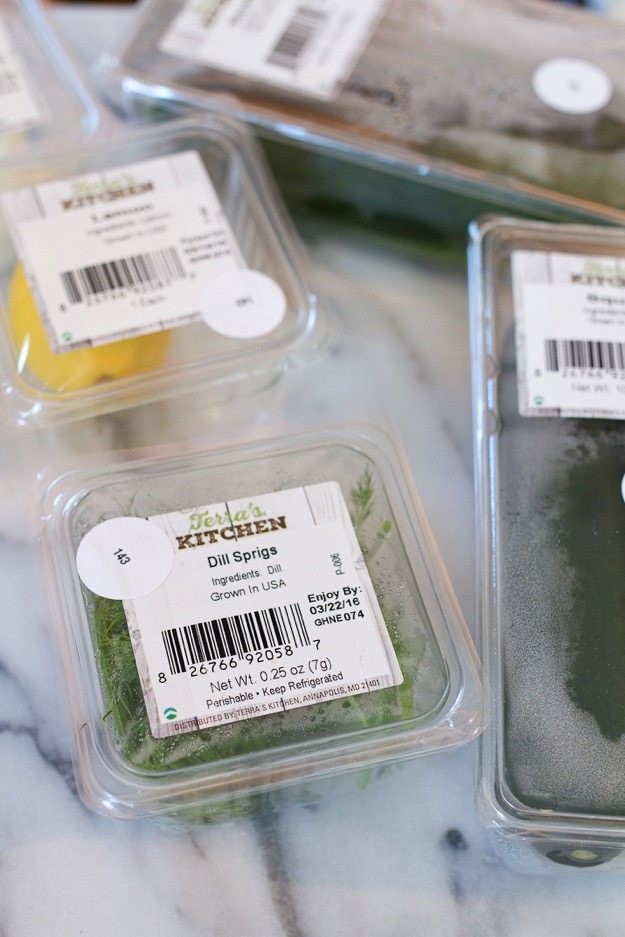 These ingredient packages are recyclable as well!
Here's a look at the meals we enjoyed: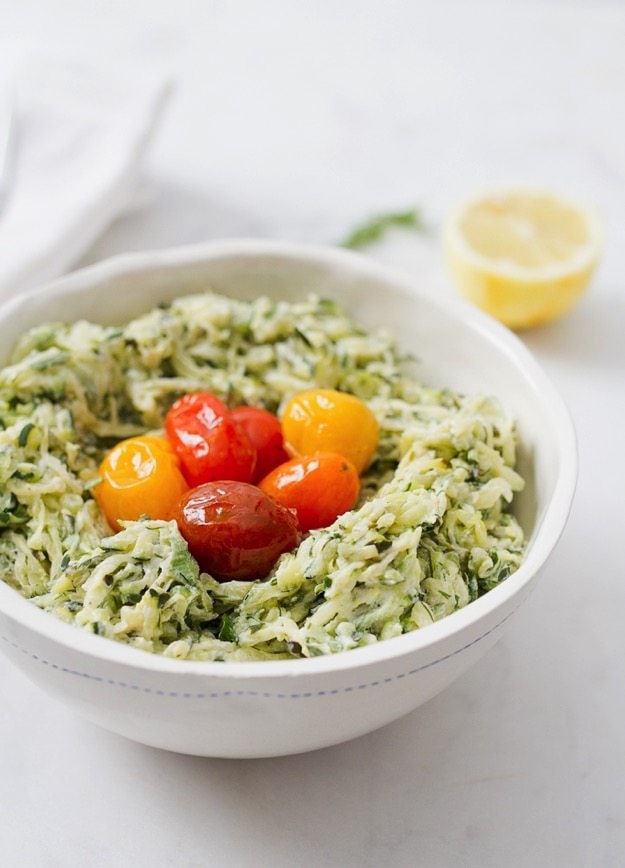 Creamy Squash Nests with Blistered Tomato "Eggs" — This recipe featured shredded zucchini, with a lemony-dill goat cheese sauce, formed into nests to hold sautéed tomatoes. I love goat cheese and using zucchini as a sub for pasta so this creamy recipe was right up my alley!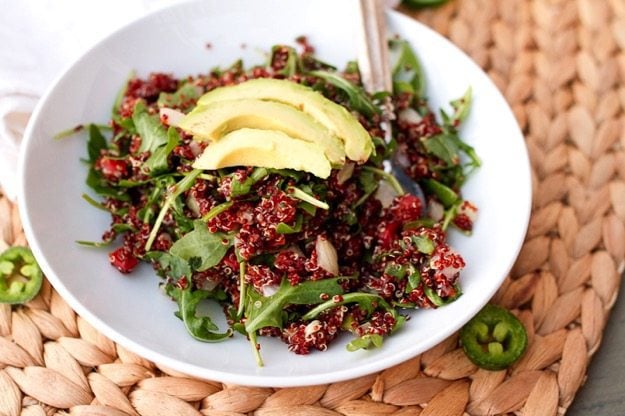 KeenWOW Bowl — A red quinoa and arugula based bowl with pico de gallo, jalapeño dressing and avocado. We both really enjoyed this recipe, but Isaac couldn't stop raving about it! He even said it might be his favorite quinoa recipe ever. I make a mean quinoa salad so that's saying something.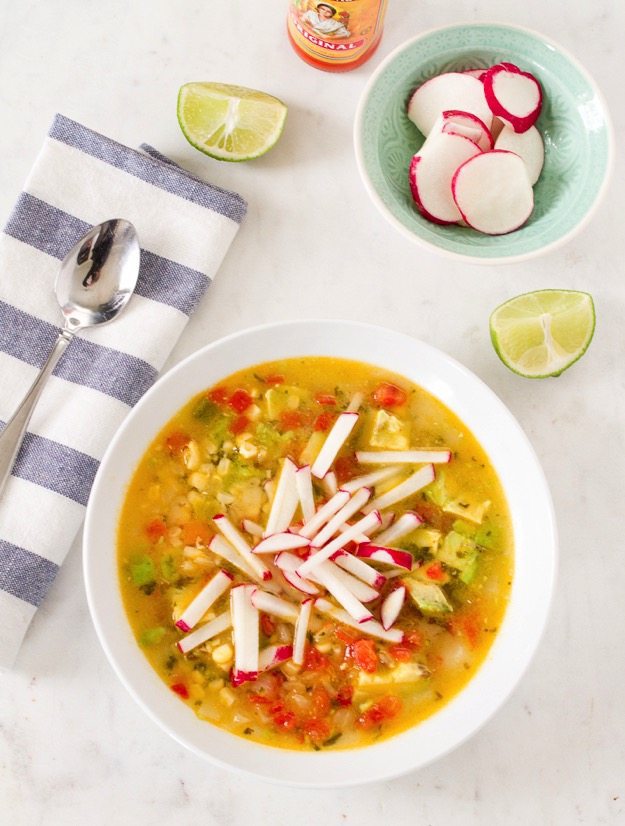 Avocado Lime Corn Soup — This brothy soup started with a base of pico de gallo, which made the prep a breeze. I loved the zesty lime flavor, creamy avocado chunks and crunchy radishes. It's the perfect soup for transitioning from winter to spring.
Here's a little video that shows just how easy it was to whip up the soup:
And just to showcase how the grab-and-go salads work. This was the Veggie Kale Caesar salad, which came with Tessemae's dressing.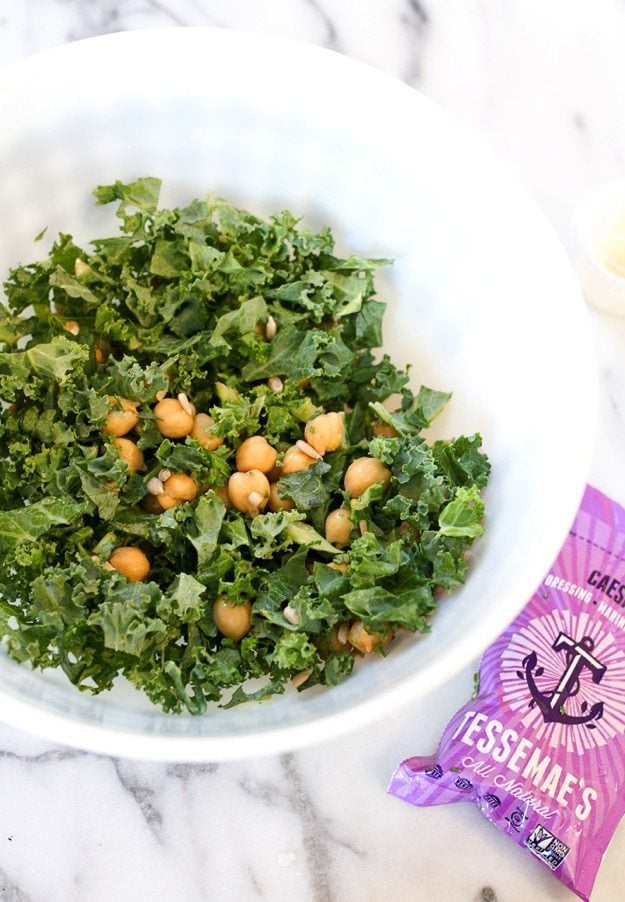 I added some leftover grilled chicken to the salad for a delicious, protein-packed lunch. It's funny because I've always thought I hated caesar salad, but this was amazing.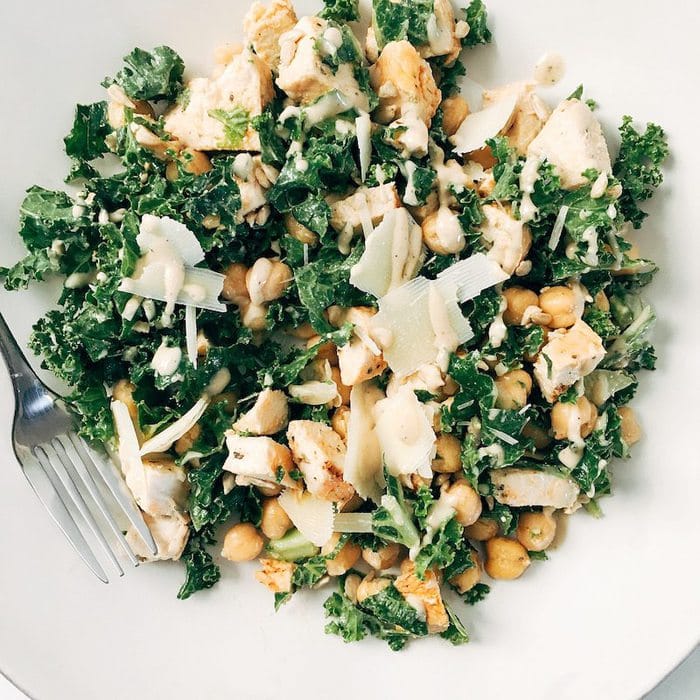 Overall, I was extremely impressed with our first Terra's Kitchen experience. The quality of the food was good, the recipes were creative and flavorful (while still being quick and easy to prepare) and the company is focused on making the packaging as eco-friendly as possible.
Terra's Kitchen Coupon Code
I actually just signed up for an account so I can place another order in early April. If you're interested in learning more about Terra's Kitchen, be sure to check out their website. Added bonus: using the coupon code BIRDFOOD will give you $35 off your first order! Enjoy.
Have you tried a meal delivery service before? What did you think of it?
This is a sponsored conversation written by me on behalf of Terra's Kitchen. The opinions and text are all mine.