Summer Weekend in Stowe, Vermont
3
Published Aug 21, 2019, Updated Jan 13, 2022
Sharing our summer weekend getaway to Stowe, Vermont – where to stay, fun activities and attractions, where to eat and more!
Last weekend, we headed up to Vermont for a friend's wedding. The wedding was hosted on the groom's family property just outside of Stowe, Vermont, and as soon as we received the invite we knew it would be fun to make a weekend trip out of it. Especially since it might be our last trip as a family of two before the baby arrives this fall!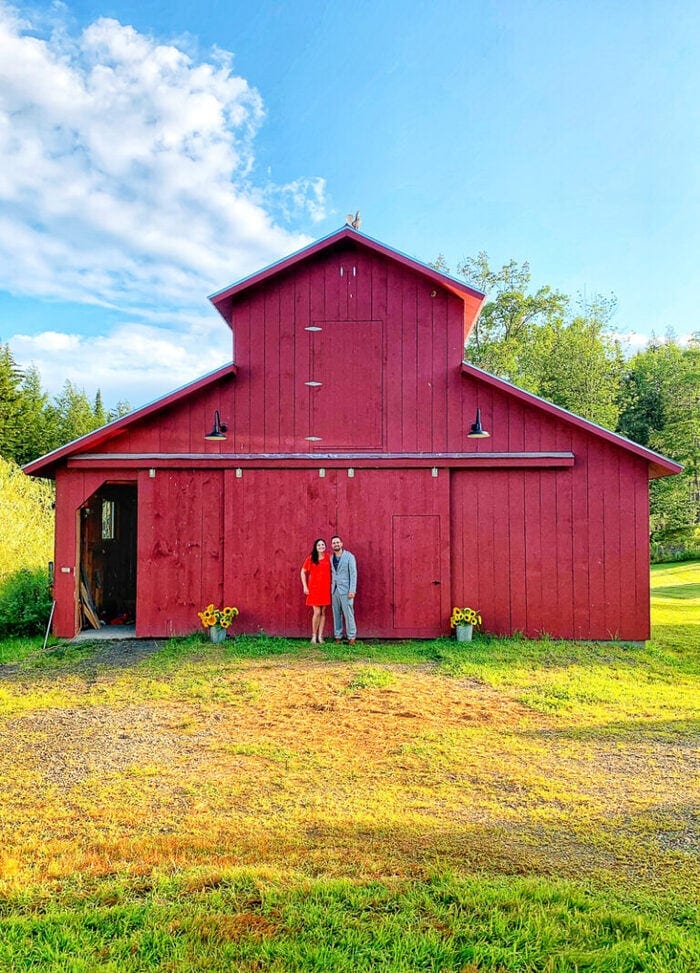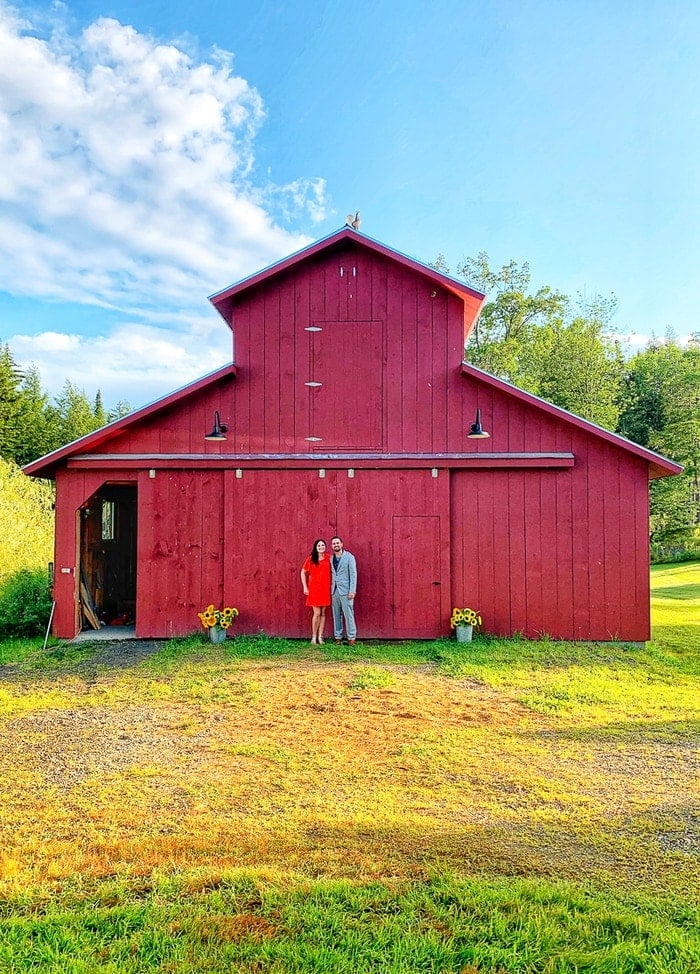 Isaac has been to Vermont several times, but this was my first visit and wow, it's so gorgeous and the weather was absolutely perfect. It was even a tad chilly on some mornings, which felt amazing and got me so excited for cooler temps this fall.
Stowe is only a 40-minute drive from the Burlington International Airport, so that's where we flew into and we rented a car from there. It was such an easy process and having the rental car made it easy to get around and explore. There are taxis in and around Stowe, but it's rather hard to find Ubers or Lyfts so if you're planning a visit, I highly recommend renting a car. It's also nice to have a car because you'll likely want to check out some of the attractions in the nearby towns.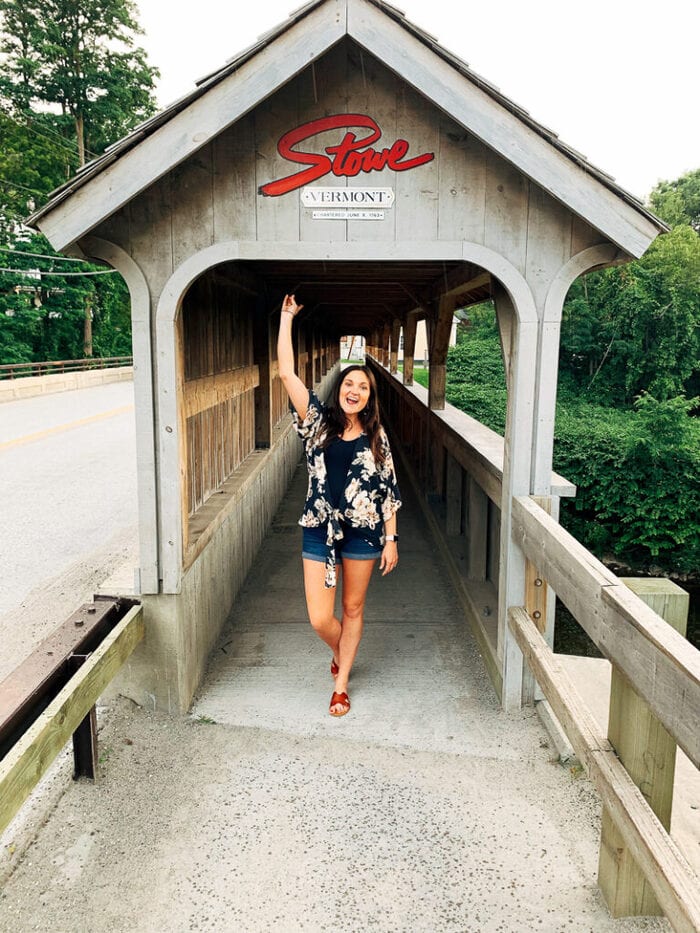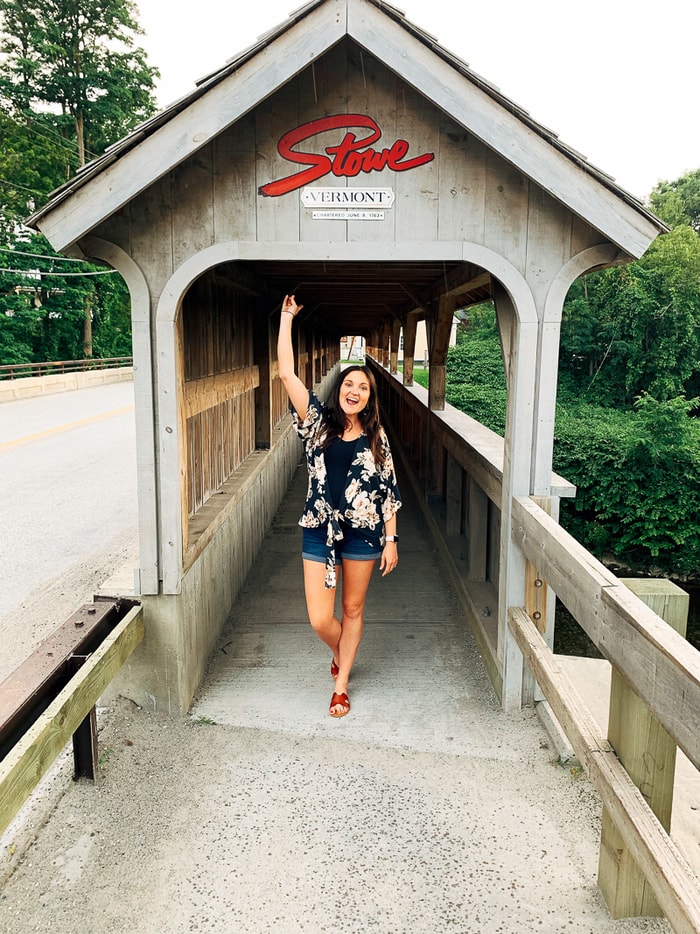 Where to Stay
Stowe is definitely a hot-spot for tourism in both the winter and summer months so there's no shortage of places to stay – from luxury resorts and inns to bed & breakfasts and cabins.
Topnotch Resort – When searching for accommodations I stumbled upon Topnotch Resort and was immediately excited after seeing photos of the beautiful grounds, three (!) gorgeous pools and wide-array of resort activities, including on-site fitness classes, tennis courts, and shuffleboard.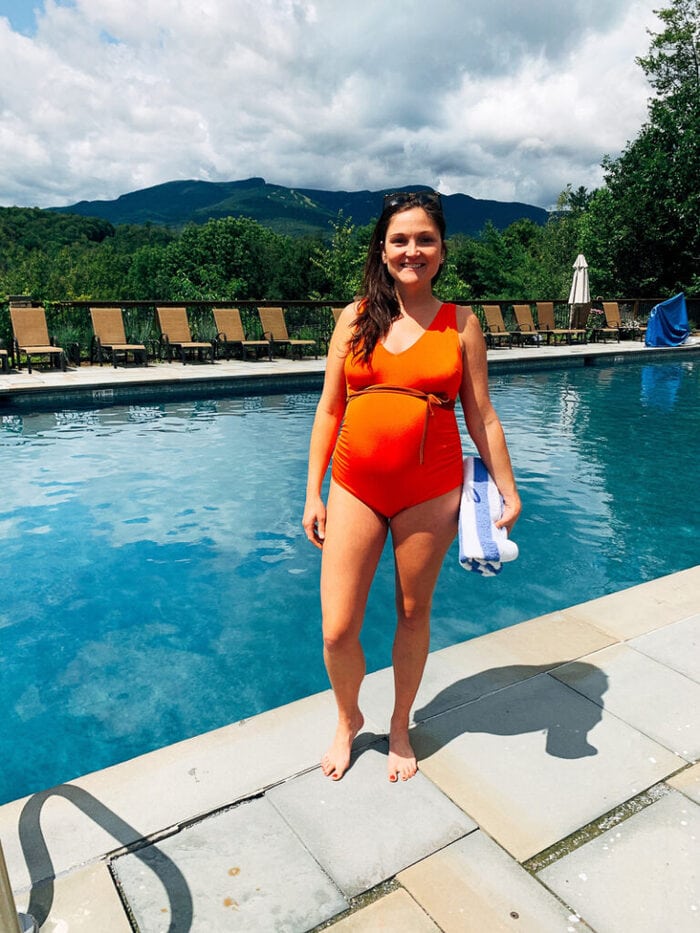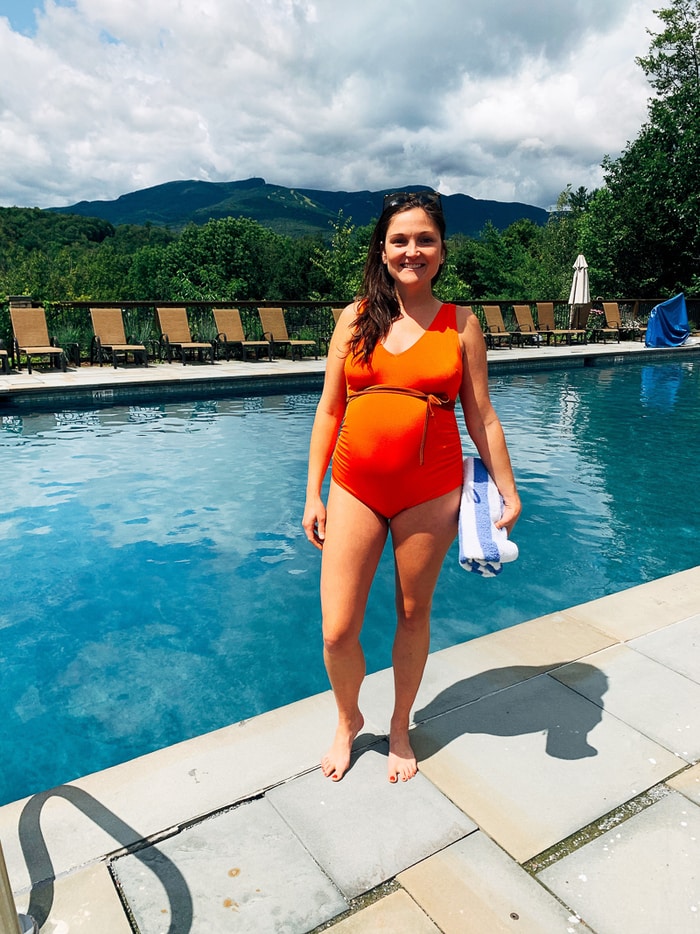 Our room had a quintessential New England vibe going on, with a beautiful mountain view and plenty of space for the two of us.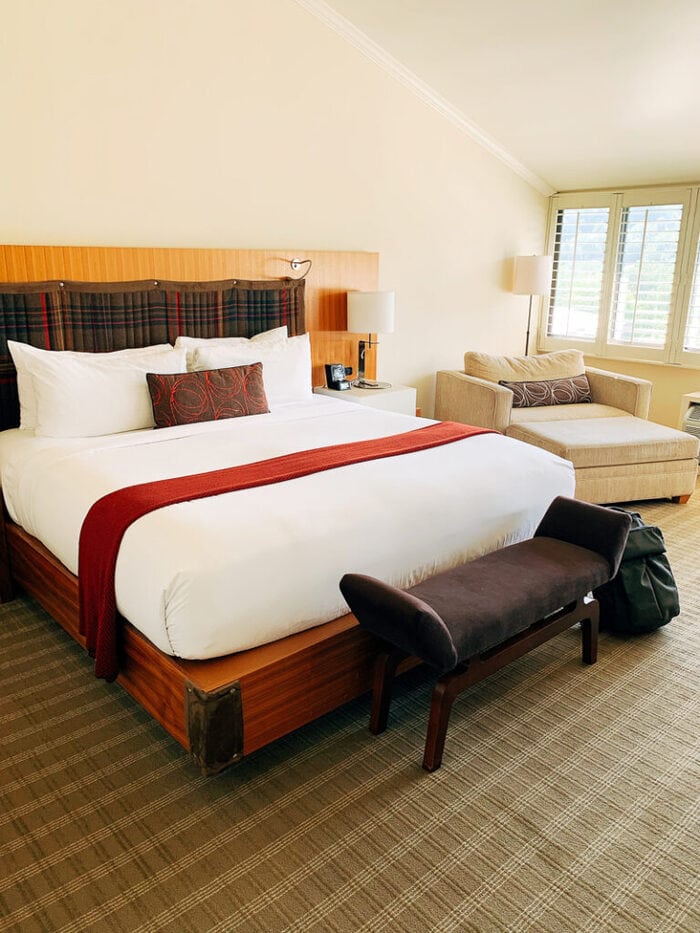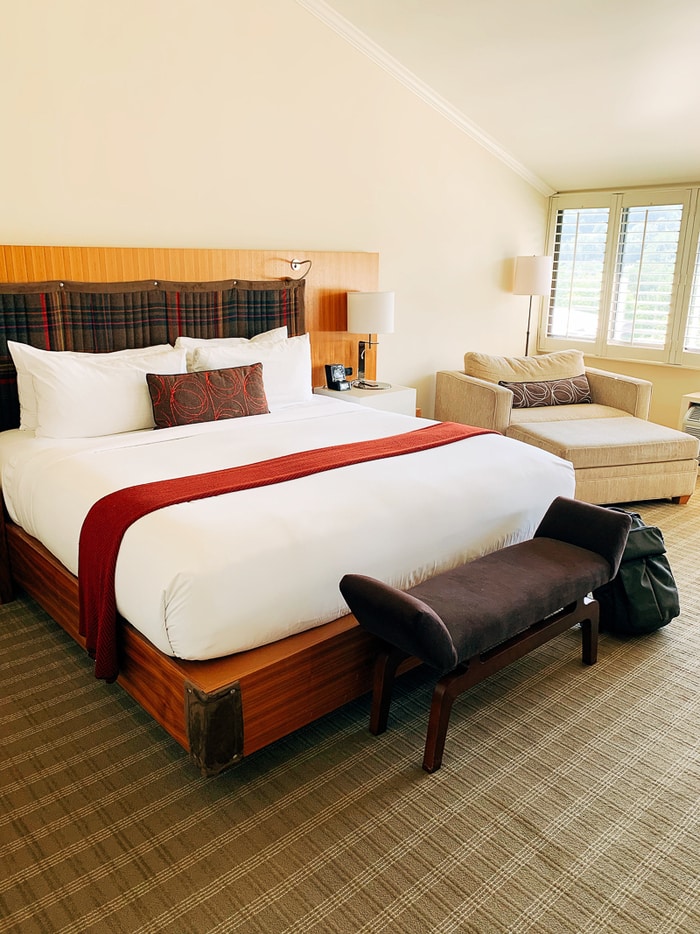 Topnotch also has a full-service spa with a variety of spa treatments, including maternity massages. Saturday morning before the wedding, Isaac and I did a couple's massage which was super relaxing and such a fabulous way to start the day. The massage room was super cozy with a fireplace and couch to relax before or after the massage. They were really accommodating about the fact that I was pregnant and provided special pillows to prop me up and support the belly when I was on my stomach.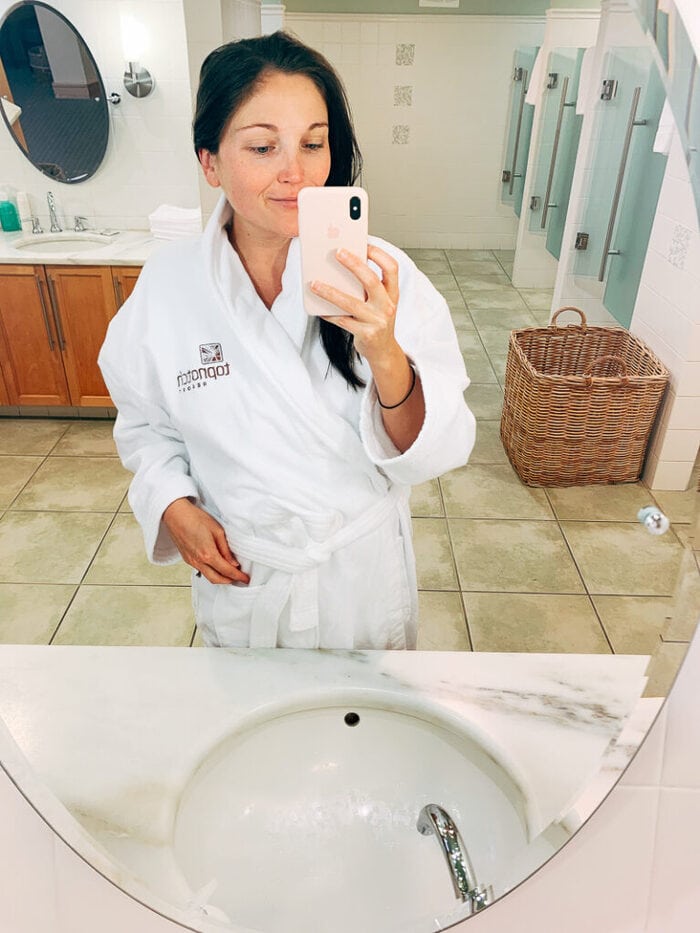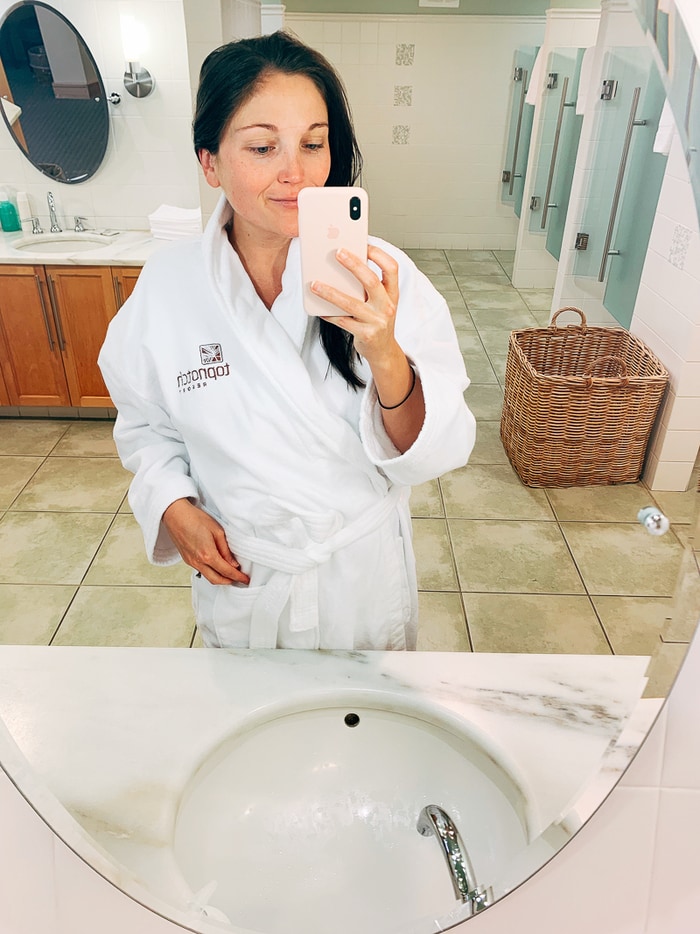 Flannel Restaurant – For dinner on Thursday night we ate at Flannel, which is on the Topnotch resort property. The weather was beautiful so we sat outside on the patio and enjoyed a sunset view with the wood-burning torches, the outdoor pool, and mountains in the background.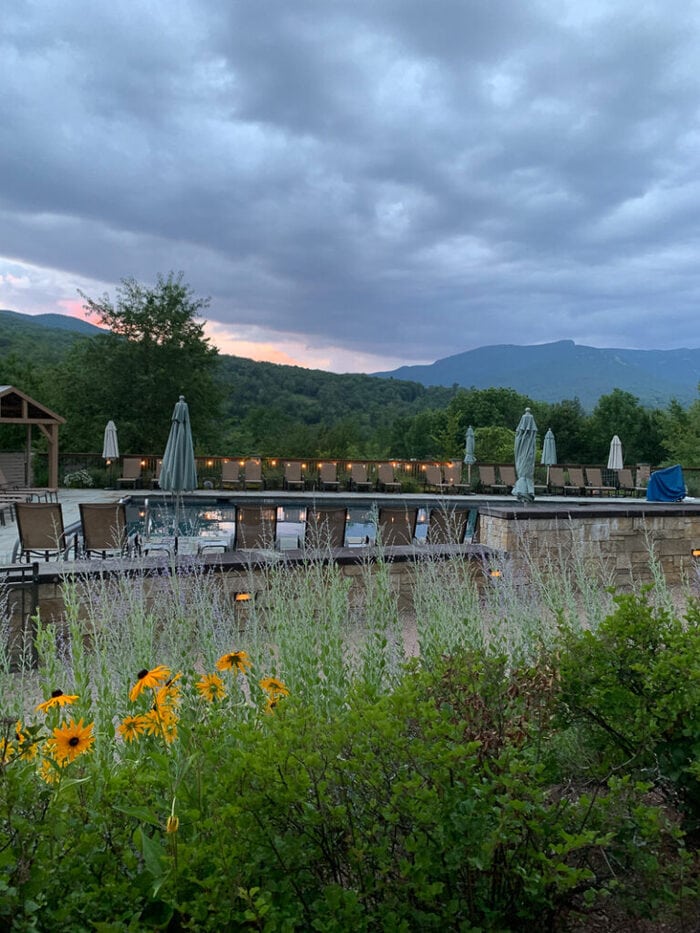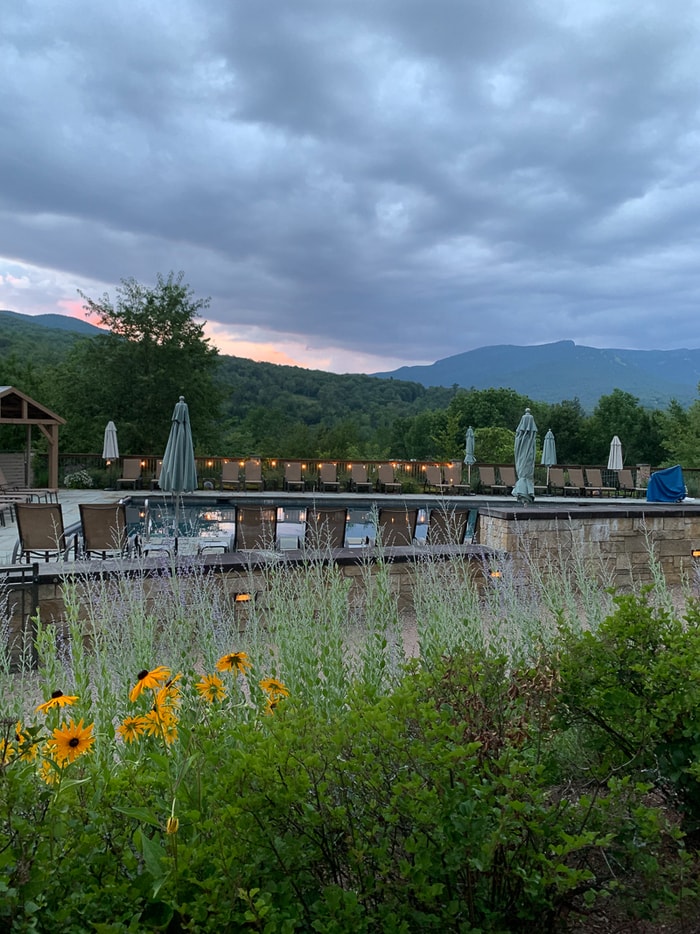 Overall this was one of the best meals we had while in Stowe! We were so impressed by everything we ordered, from the quinoa salad and baked chevre small plates to the saffron seafood risotto and filet mignon. The chef prepared everything to perfection and the plating was stunning. I don't think I've ever seen a risotto look so fabulous. If you go, you must get the baked chevre as a starter. It has local honey, clementine, and candied hazelnuts and it's out of this world! We ordered apple pie for dessert, which was delish, but there's also a fire pit where you can make your own s'mores for dessert. I thought that was super fun. Flannel is also open for breakfast every morning. We didn't get a chance to try out the breakfast menu, but it looks amazing! Isaac was sad we missed the Challah French toast… next time!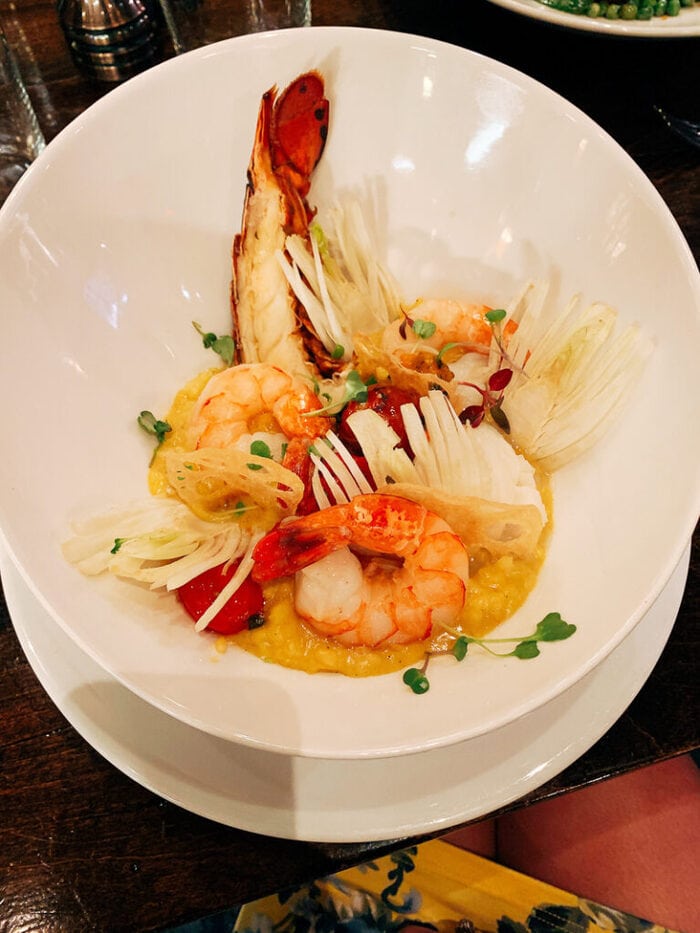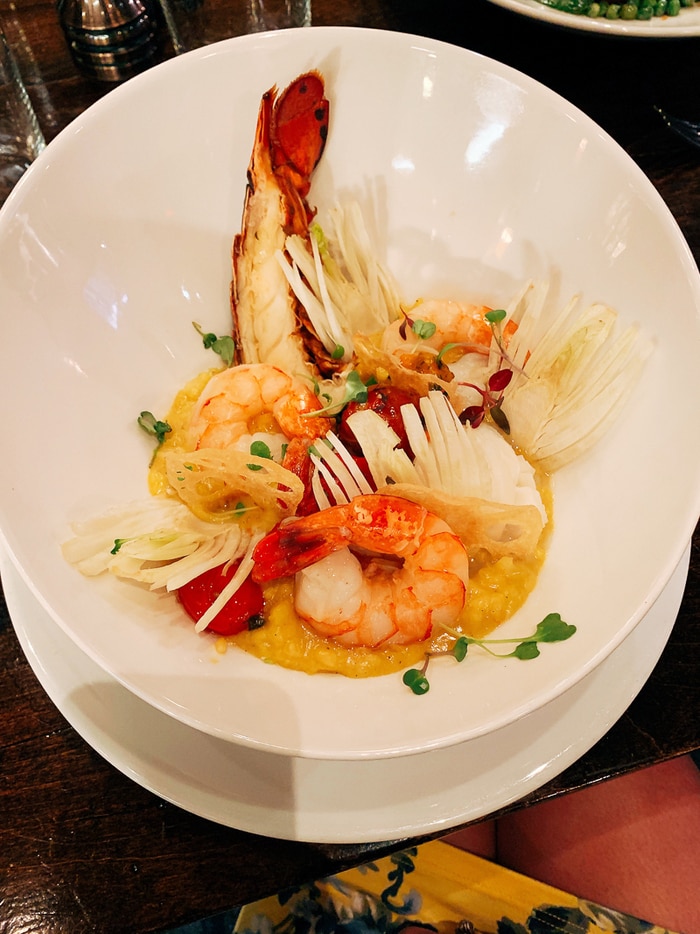 Where to Eat in Stowe
Stowe was named the "#1 Ski Town for Foodies in the United States," by Fodor's Travel and I can see why. There are a ton of local restaurants and everywhere we ate was delicious! I was honestly sad that we didn't have time to try more spots!
Doc Ponds – This seems to be a favorite among the locals because a ton of people recommended it for lunch or a casual dinner. We popped by for an early dinner before meeting up with the wedding party for drinks and I'm glad we did. The food came out super fast and we liked everything we ordered from the homemade BBQ chips with caramelized onion dip to the taco bowl and fried chicken sandwich. Apparently, this spot is owned by the same people who own Hen of the Wood and Prohibition Pig.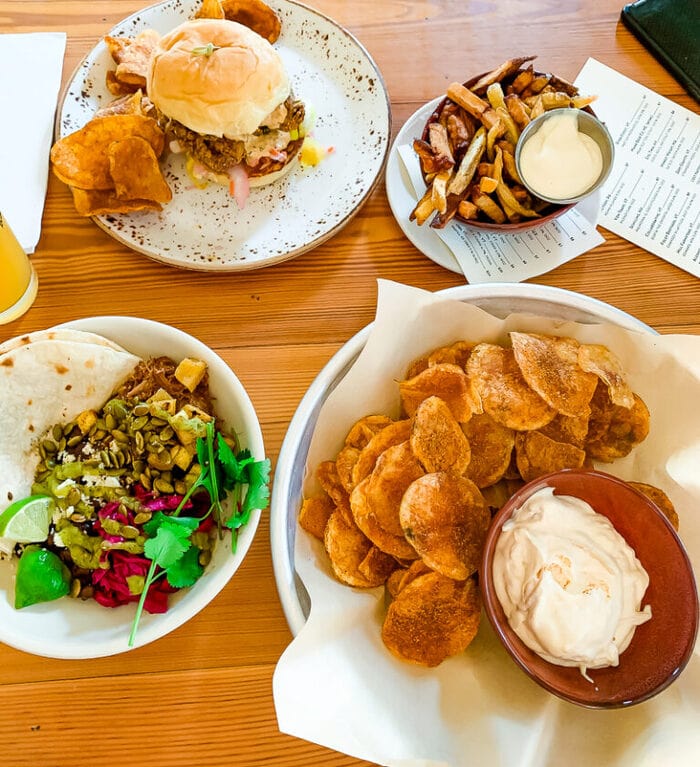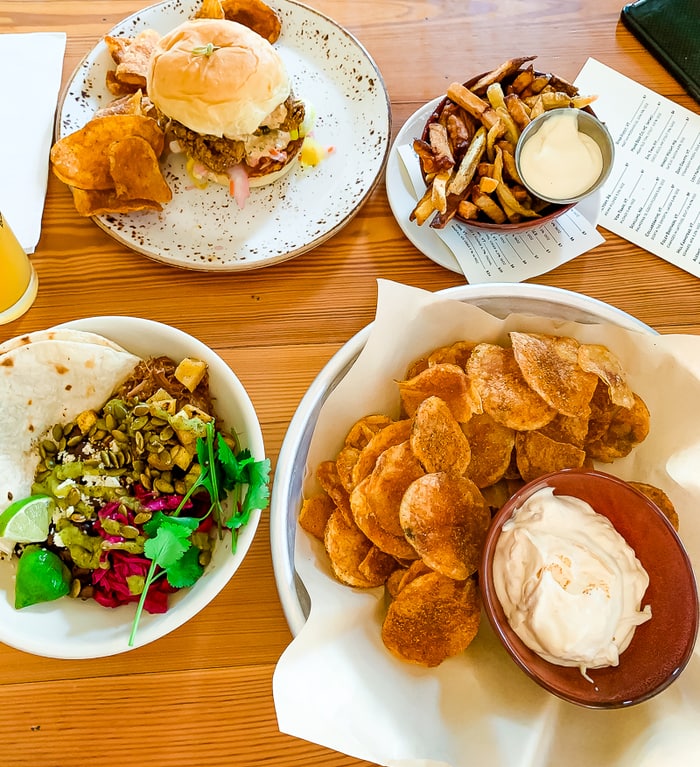 Prohibition Pig – Another highly recommended spot that's both a brewery and restaurant, right outside of Stowe in Waterbury. The restaurant is open for lunch and dinner and focuses on smoked meats. We didn't get a chance to eat here, but I wanted to include it because so many people recommended it.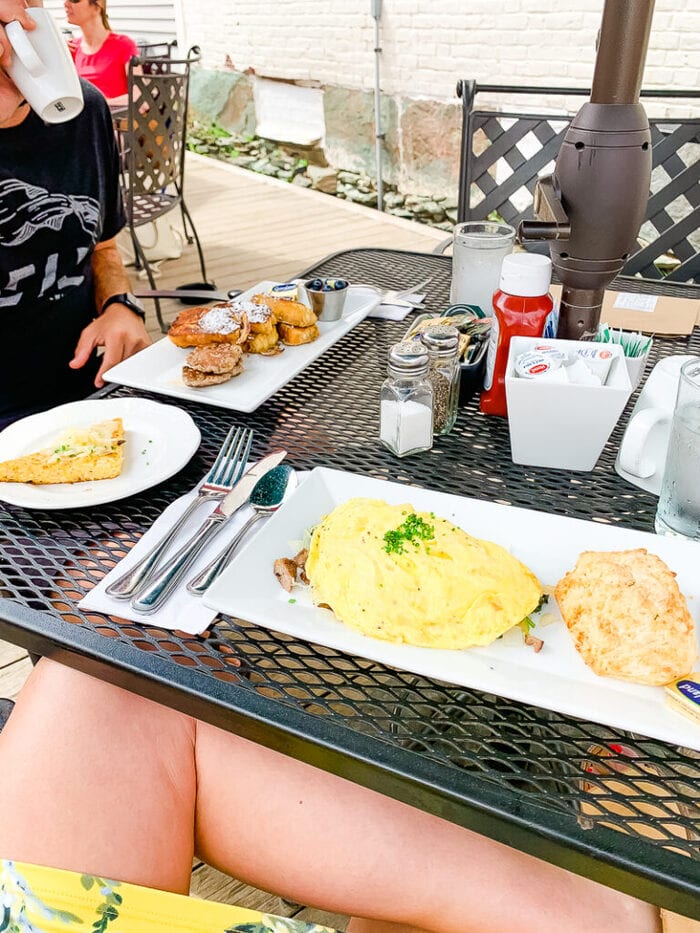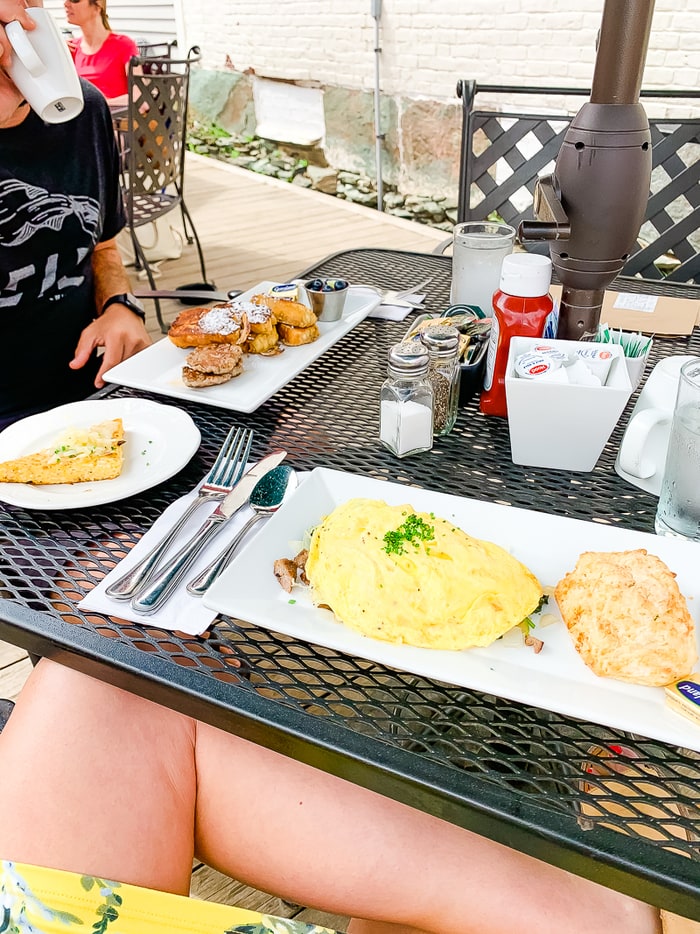 Butler's Pantry – A quaint and popular little breakfast/brunch spot on the first floor of the Butler House Stowe Inn. We sat out on the patio because the weather was lovely the morning we went. I had the three-egg omelet and Isaac enjoyed the biscuit french toast. Everything was delicious and although we didn't order it, we heard that the acai bowl is amazing.
Hen of the Wood – We didn't get a chance to check out this spot, but it came highly recommended from friends and locals. There's a location in Burlington and one in Waterbury (right outside of Stowe).
Flannel – See my review above.
Roost – We didn't get a chance to order anything from Roost, but it's definitely a happening place at night. A great spot to grab a cocktail and appetizer!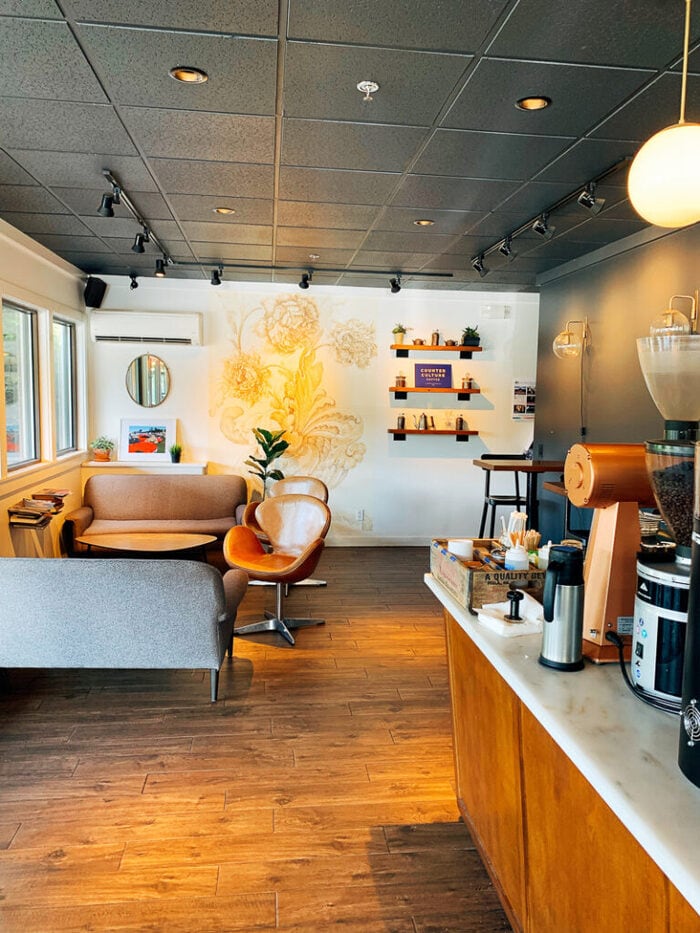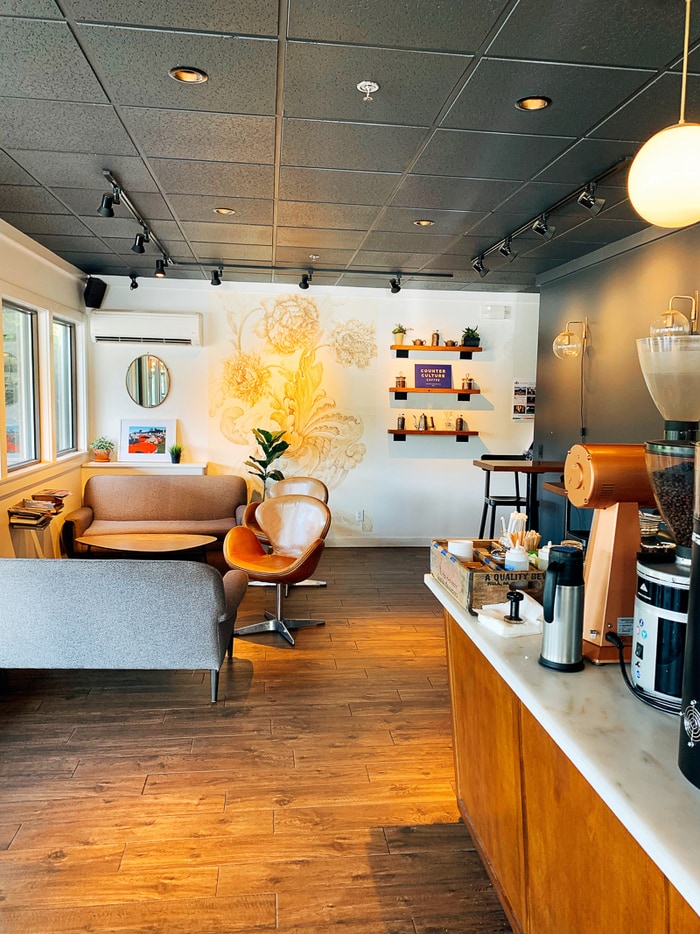 PK Coffee – Whenever we travel, Isaac and I are always on the hunt for local coffee shops with good coffee and PK Coffee fit the bill. We went here on our first morning in Stowe and ended up going back three times, even making a pit-stop for a cold brew and cinnamon bun to fuel our ride back to the Burlington airport on Sunday. We really liked the cold brew and I loved the oat milk latte. The chia pudding was also really tasty!
Black Cap Coffee and Beer – A recommended coffee shop that also serves beer. We popped in here while waiting for our table at The Butler's Pantry. It looks super cute, the coffee smelled great and there is a full selection of beer you can purchase to-go. We didn't end up getting anything since we were waiting for breakfast.
Cute Shops in Stowe
There are a ton of cute boutique shops in Stowe. We had fun exploring a few of the shops right on Main Street including The Country Store on Main (loved all the kitchen and home goods here!), Shaw's General Store and Laughing Moon Chocolates. Of course, there are a ton of other great shops to check out in Stowe. The Stowe website is an awesome resource if you're looking for a particular shop or wondering what shops are in specific areas.
If you're around on a weekend between May and October, the Stowe Famers's Market is every Sunday from 10:30AM – 3:00PM.
Things to Do in Stowe
Breweries:
Vermont has more craft breweries per capita than any other state and given Isaac's line of work, hitting up the local breweries was a big focus during our stay. Isaac's been to a couple of the breweries before (mainly to pick up beer), but this time he got to hang out and enjoy the experience rather than focus on work. Plus, he had a built-in designated driver.
The Alchemist – This brewery is known for its flagship IPA, Heady Topper. The Stowe location is right on Mountain Road and perfect for visiting because they have beer for tasting and purchasing, as well as, merchandise. Check out their website for fun events too!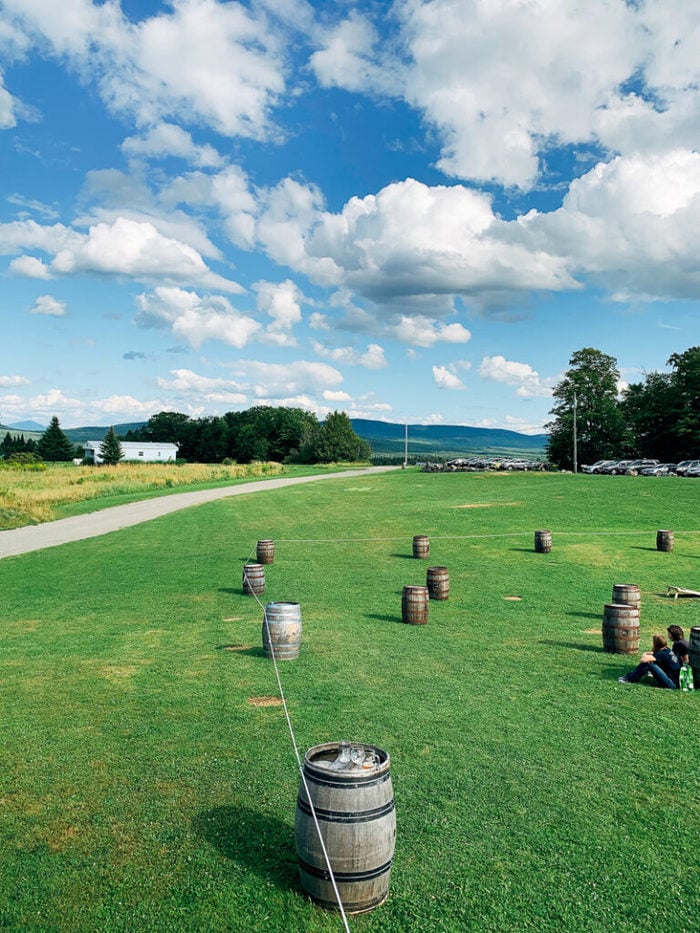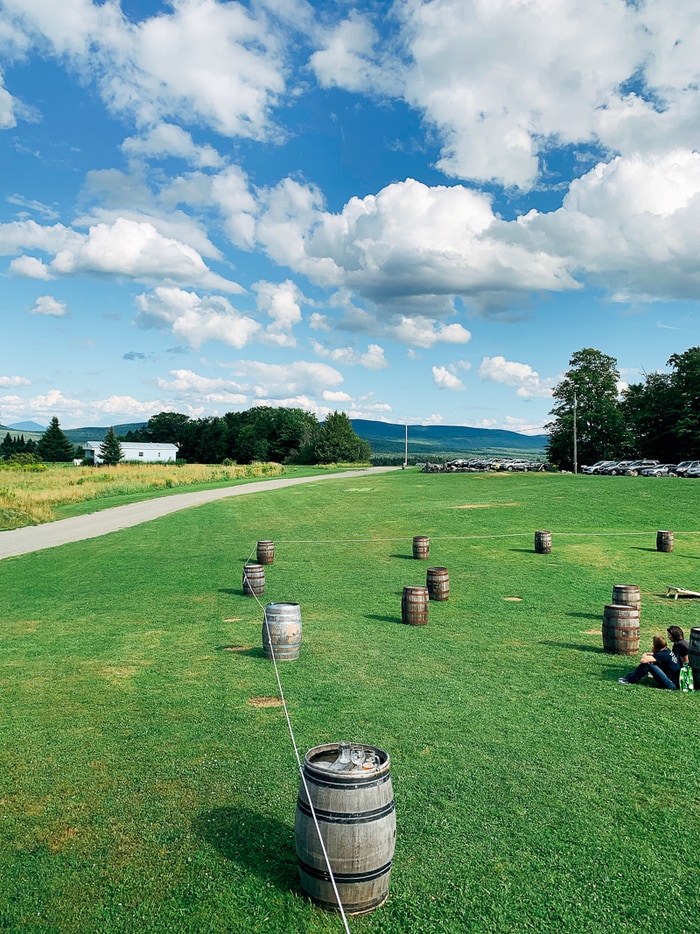 Hill Farmstead – Definitely worth the 45-minute drive from Stowe, Hill Farmstead brewery has a taproom, retail store and lots of space to hang outside. You can order a cheese plate to snack on, but the day we went there was a food truck on-site too.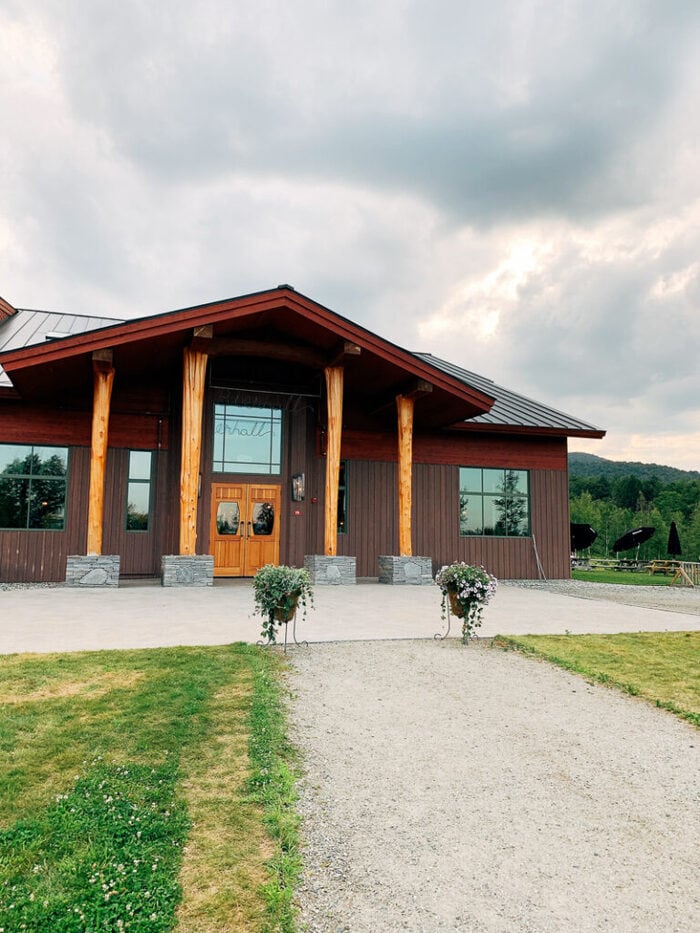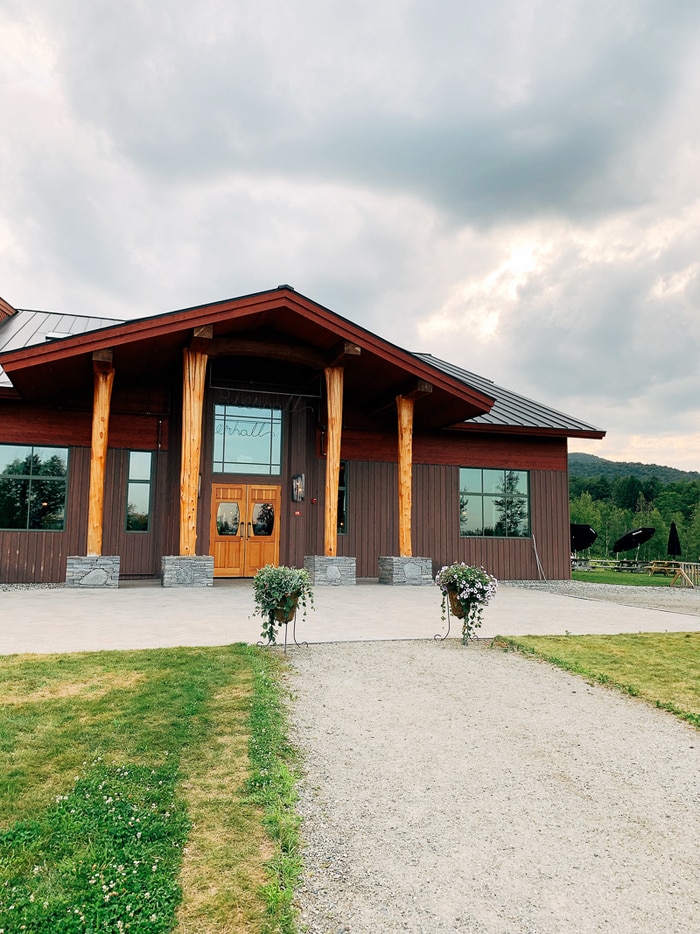 von Trapp Brewery – Located at the Trapp Family Lodge, the bierhall serves up von Trapp lagers (inspired by Austria), but they also have wine and cider on the menu. They have a full food menu with things like Bavarian pretzels, chicken schnitzel, burgers, and salads.
Other breweries in or around Stowe include Lost Nation (a few people recommended the food here), Idletyme Brewing Company, Lawson's Finest and Rock Art Brewery.
Hiking/Walking/Cycling
uring the winter months, Stowe is known for skiing, but there are still plenty of ways to stay active throughout the summer. There are ample trails for walking, hiking, and biking. Just pick your activity, a trail and get out there! Some highlights include:
Other Local Activities and Attractions: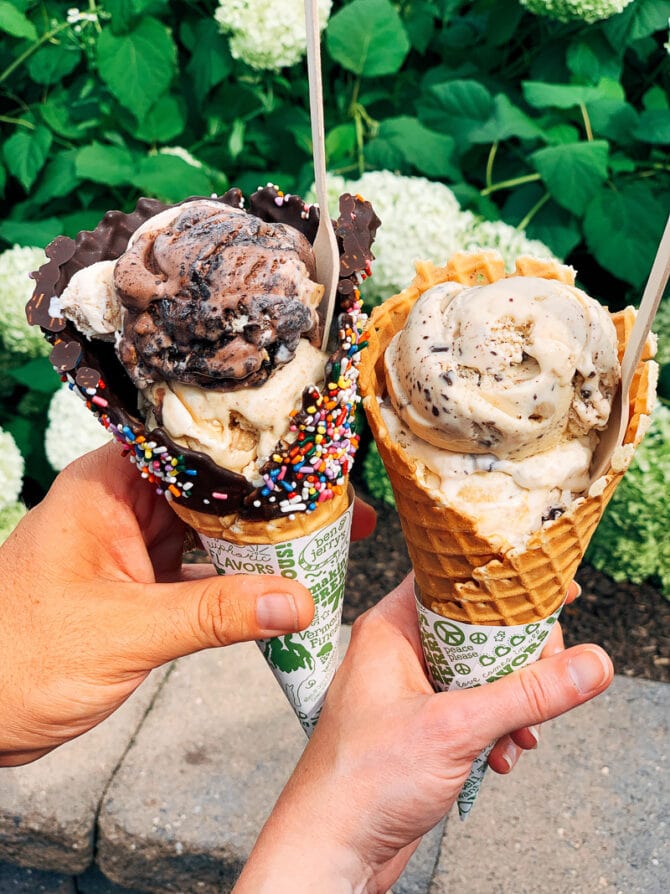 Ben and Jerry's Factory Tour – The 30-minute tour is kind of cheesy, but it was fun to learn more about how the company started and see the ice cream being made. The tour finishes with a sample, but there's also a scoop shop on site so you can order whatever you'd like. We got a kick out of visiting the flavor graveyard where all the flavors that are discontinued have a headstone with funny epitaphs.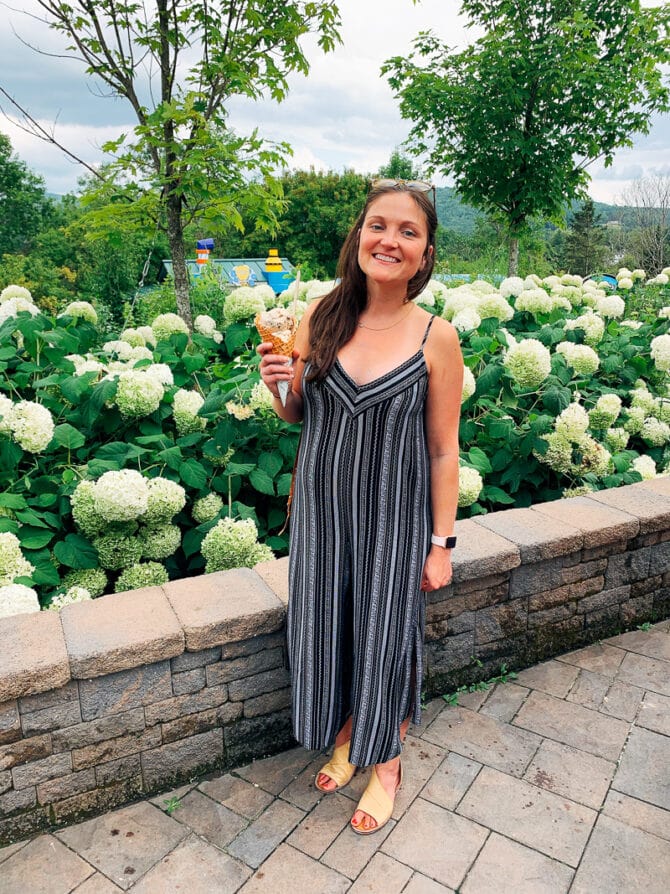 Cold Cider Mill – This cider mill makes apple cider the old fashioned way with a traditional rack and cloth press that dates back to the 1920s. You can stop by and watch the process while also grabbing a treat from the bakery (they're known for their apple cider donuts) and picking up other local Vermont-made products, like maple syrup, jellies, honey, and mustard.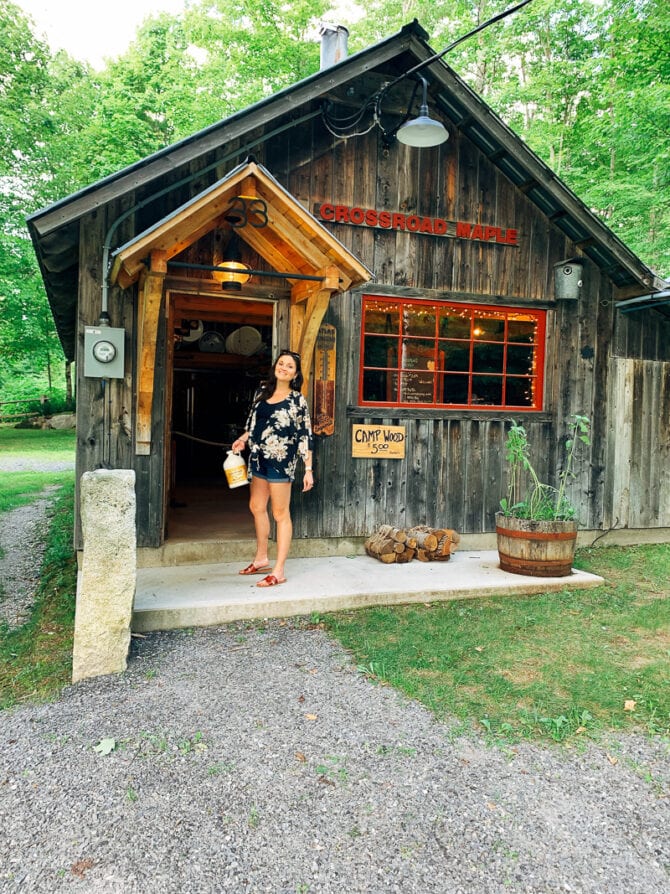 Maple syrup shack – One fun activity is to try to find a maple syrup shack while in Vermont. We stumbled upon one on the way back from Hill Farmstead and thought it was so cool that the shack was unattended. You simply grab whatever bottle of maple syrup you want and leave cash (there was even cash sitting out for making change), a check or pay via PayPal.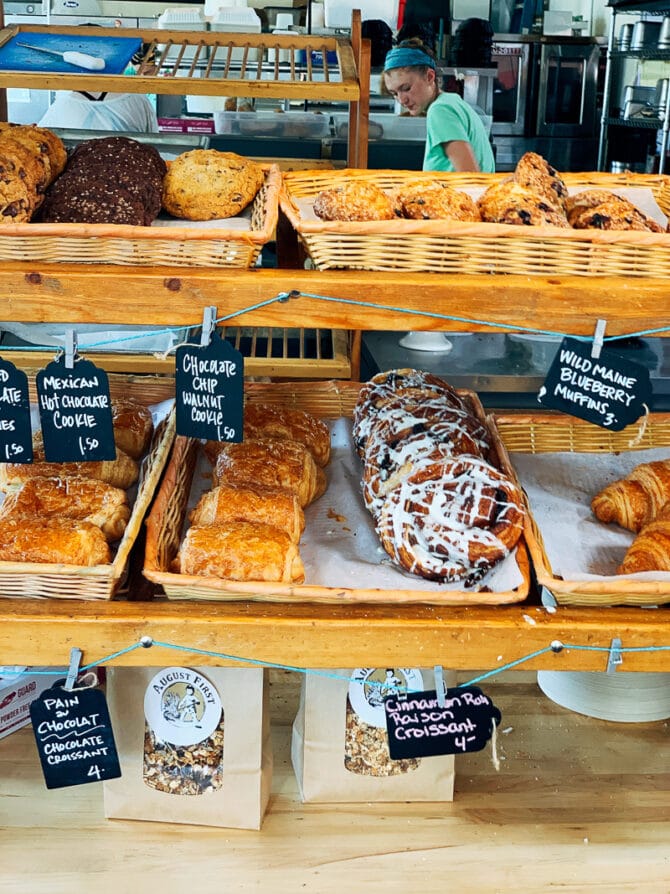 Take a Day Trip to Burlington, Vermont – Because we flew into Burlington, we decided to grab a quick lunch at August First and check out Foam Brewers on Thursday afternoon. The city is super cute and right on Lake Champlain, which has an easy walking path along it.
Thank you to Topnotch Resort for providing a media rate for our accommodations, dinner at Flannel and the couples massage during our stay.