Natural Beauty Products for Summer
6
Published Jun 28, 2016, Updated Dec 19, 2020
My favorite natural beauty products for summer featuring natural sunscreen, shave cream, sea salt hair mist, eye cream, moisturizer and more!
Being a health coach for about four years now, I've realized that being healthy is about more than the food we eat. It's definitely a huge and important piece of the puzzle, but there are so many other factors involved. For instance, did you know that our skin is our largest organ and it's absorbing everything we put on or near it all day? It's crazy, but what we put ON our bodies is just as important as the food we put in our bodies.
I've been making an effort to transition to all-natural beauty products over the years and I'd say that I'm about 80% of the way there now.  It takes a bit of time and research to find natural products that live up to their non-natural counter parts. For instance, I've tried about a dozen different brands, yet I'm still on the search for a natural shampoo and conditioner that I absolutely love.
That said, I have found a bunch of natural beauty products that are AMAZING and I'd love to share them with you. So today I'm featuring a few of my favorite natural beauty products for summer. In this roundup I have everything from sunscreen and after-sun spray to a daily moisturizer, foot scrub and shave cream. If you're on the market for new beauty products this summer definitely check out some of these products. They're awesome!
None of these products are sponsored. They're just things I love, however there are some affiliate links included in the post.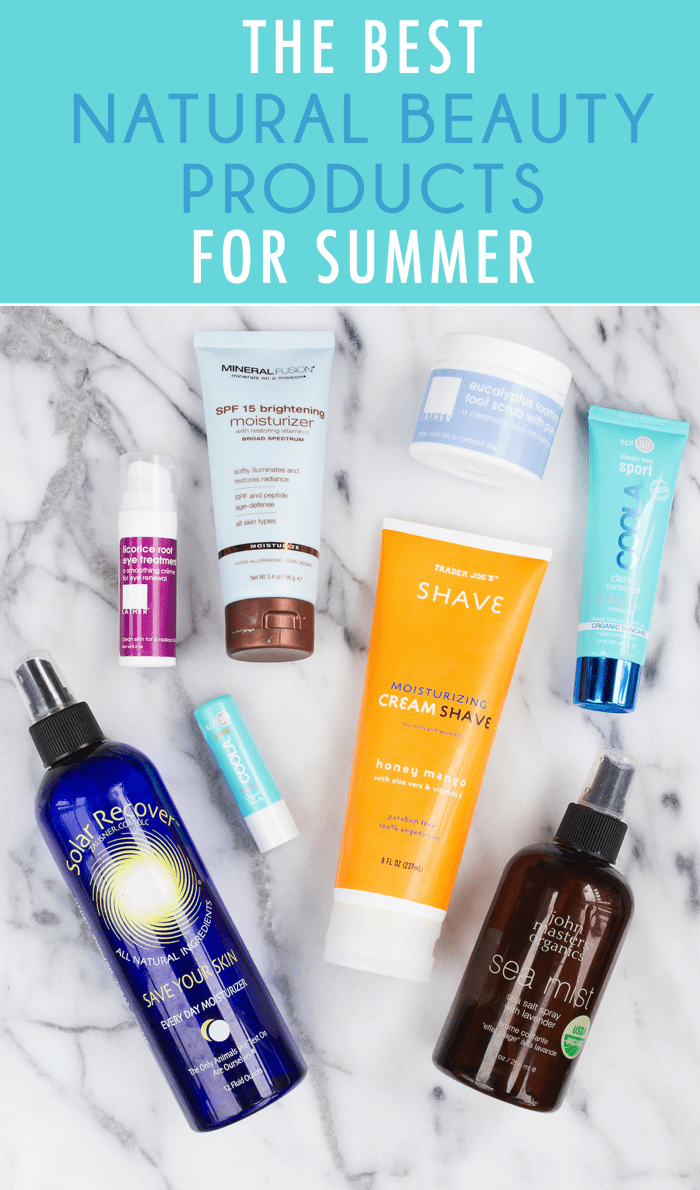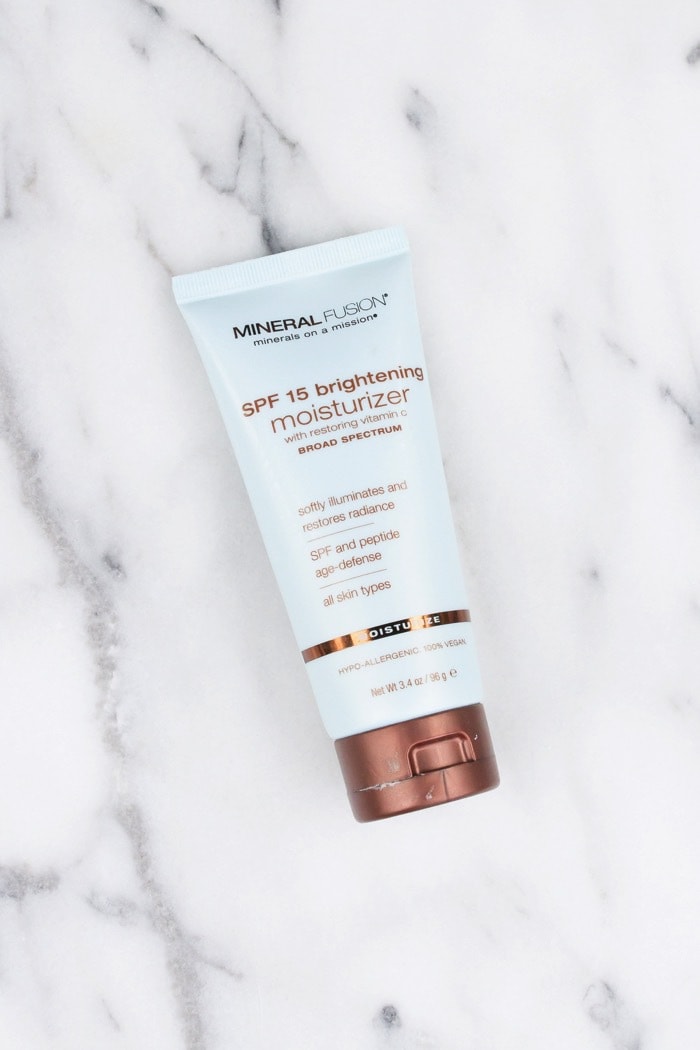 Mineral Fusion Brightening Moisturizer — with SPF 15
I use this on it's own when I'm just hanging around the house or under my makeup if I'm going out for the day. It has vitamin c and orange oil to naturally brighten, as well as, a little mica that adds a tiny bit of shimmer. I also like that it has SPF.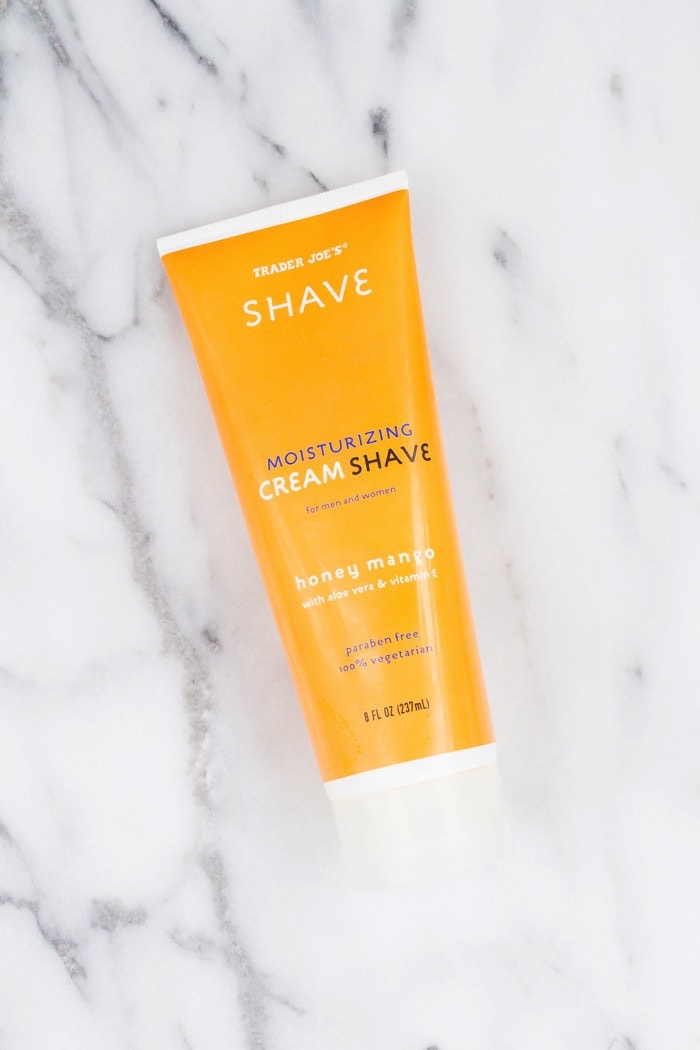 Trader Joe's Honey Mango Shave Cream
I've been using this shave cream for years and I adore it! It's not as thick as regular shave cream, but it softens hair well and works great for sensitive skin. It also lasts forever.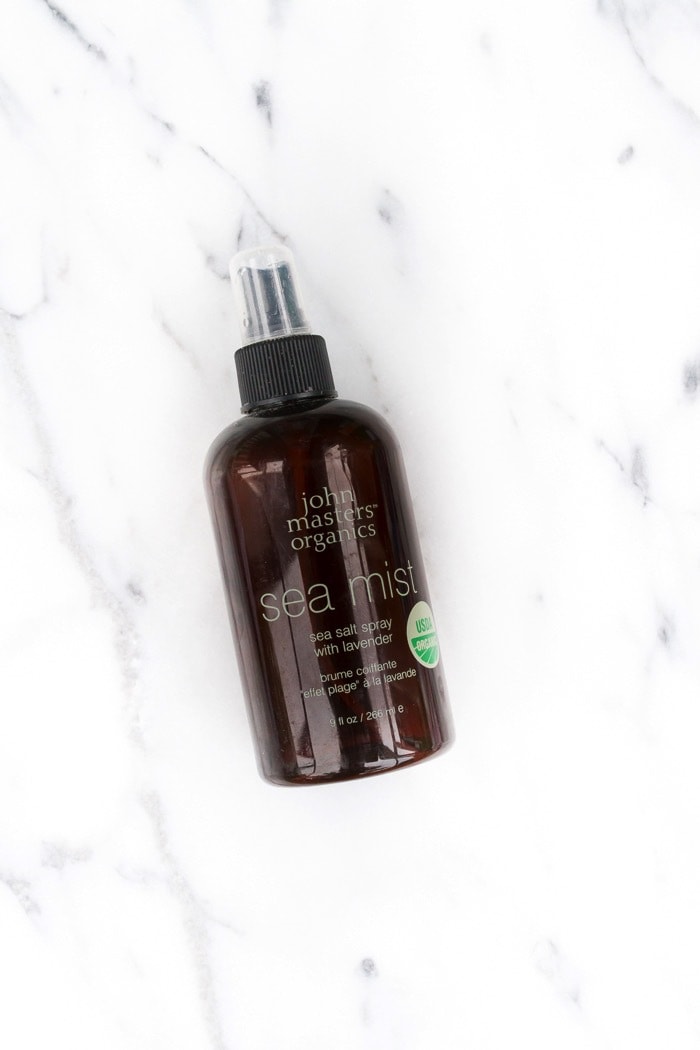 John Master Organics Sea Mist Sea Salt Spray with Lavender
This is my go-to styling spray in the summer when I want to add a little texture and volume to my hair. As an added bonus, it smells like lavender scented ocean water.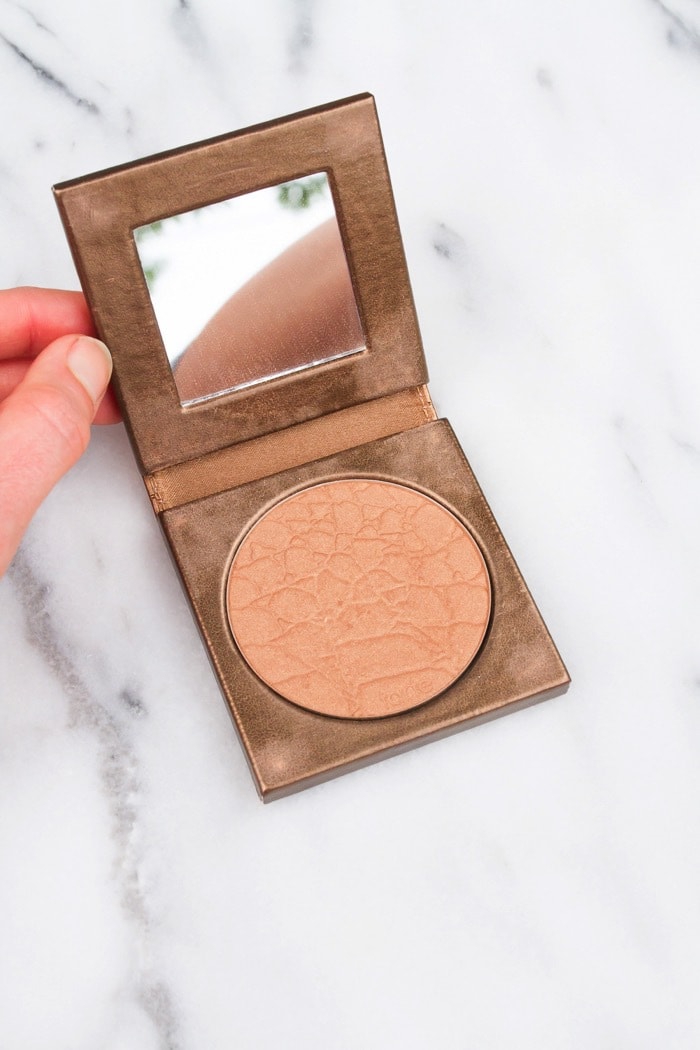 tarte Amazonian Clay Park Avenue Princess Bronzer
My makeup bag is full of tarte prodcuts because they're one of my favorite natural beauty brands. I used to use Bare Minerals warmth as my blush/bronzer but when I ran out I switched to this tarte bronzer and I LOVE it. The golden sun-kissed undertones are perfect for that summer glow.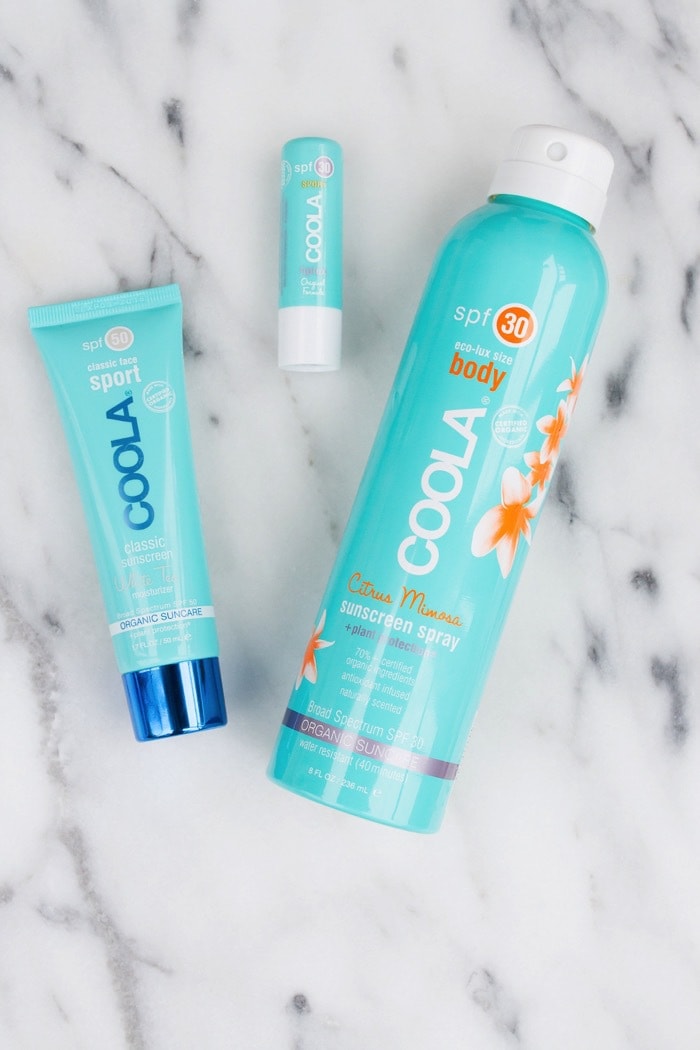 Coola Liplux SPF 30 Original // Coola Classic Face Sport SPF 50 (White Tea) // Coola Continuous Sport Spray SPF 30 Citrus Mimosa
This line of sun screen is pricey, but so worth it. It's all-organic, smells lovely and works great. I have sensitive skin so I'm always cautious about using sunscreen on my face. This is by-far the best I've ever found. LOVE!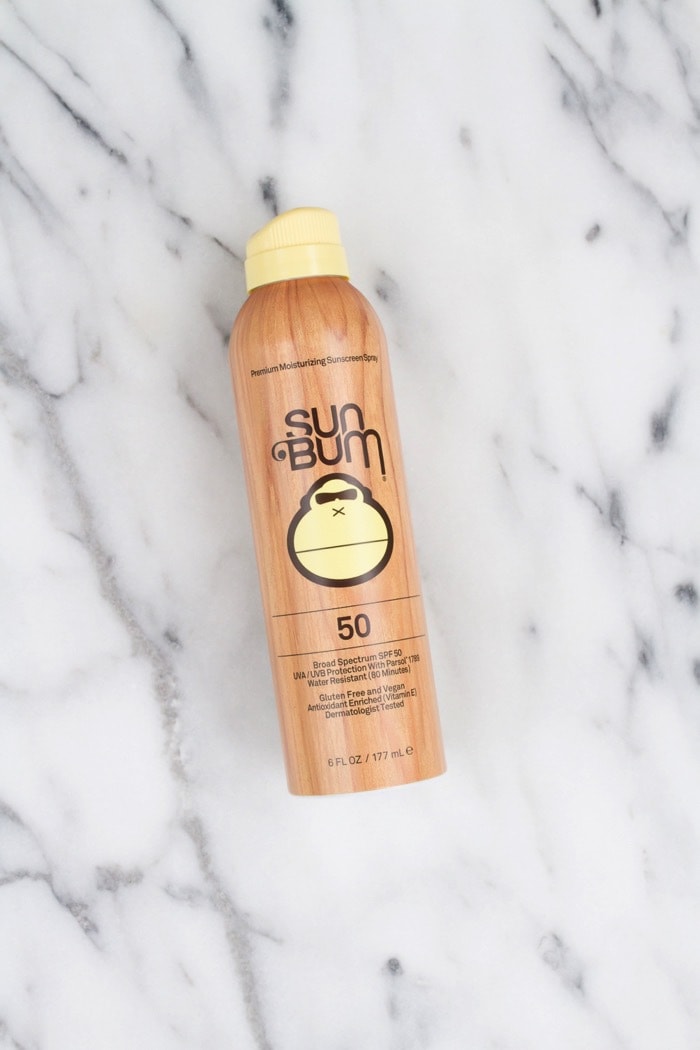 Sun Bum SPF 50 Spray Sunscreen
As much as I love Coola, it is pricey so I also have a couple bottles of Sun Bum sunscreen on hand. It's cheaper and it's sold at Target so it's easy to find!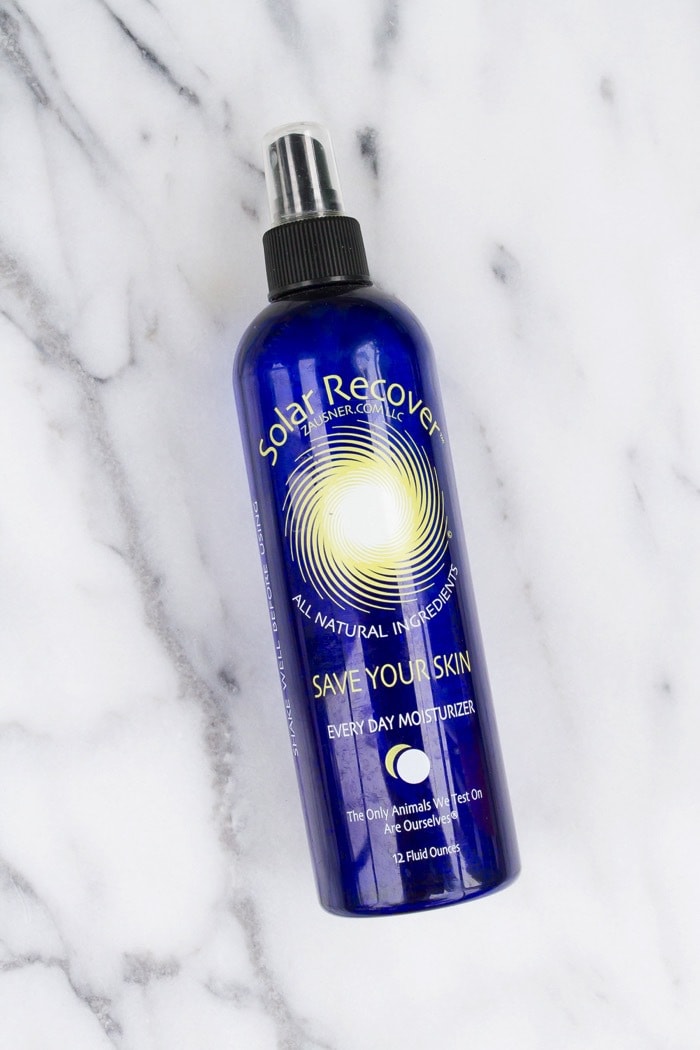 Solar Recovery Spray Moisturizer
I found this stuff in a small shop in St. John when we were on our honeymoon and now I bring a bottle with me whenever we go to the beach. It's super soothing after a day in the sun and helps heal sunburn, but you can literally use it as a spray moisturizer every day if you want. It's made with essential oils, but it's not oily at all and it smells amazing!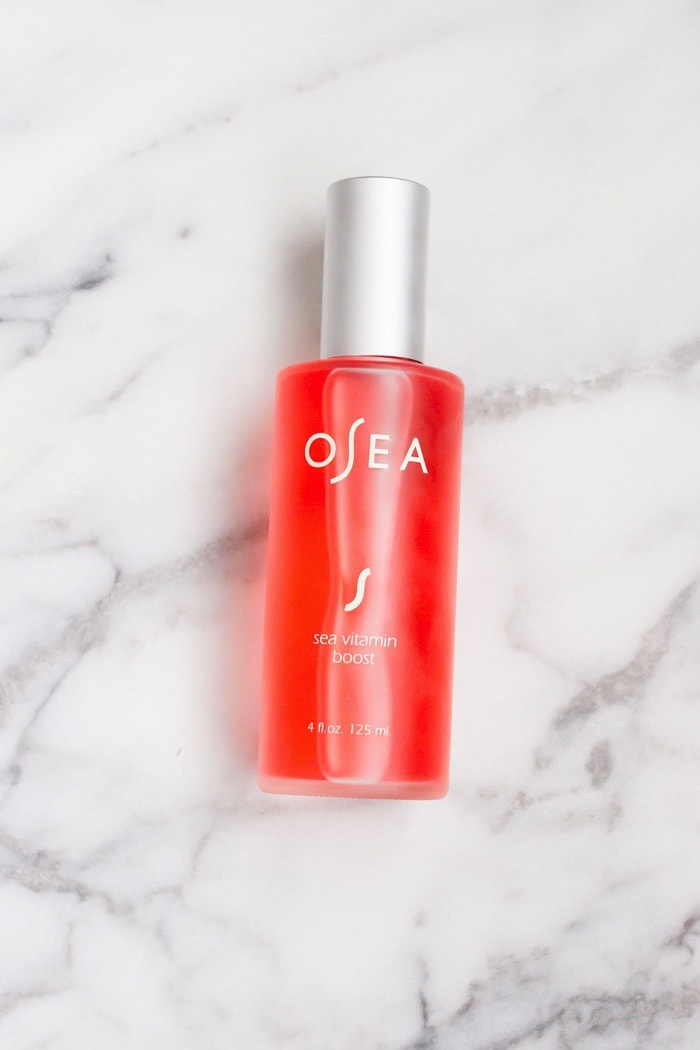 I have really dry skin so I love using this hydrating spray. It has pomegranate and red wine extract which help protect skin and boost collagen production. I use it after cleaning my face, as a makeup setting spray or throughout the day when my skin is feeling dry.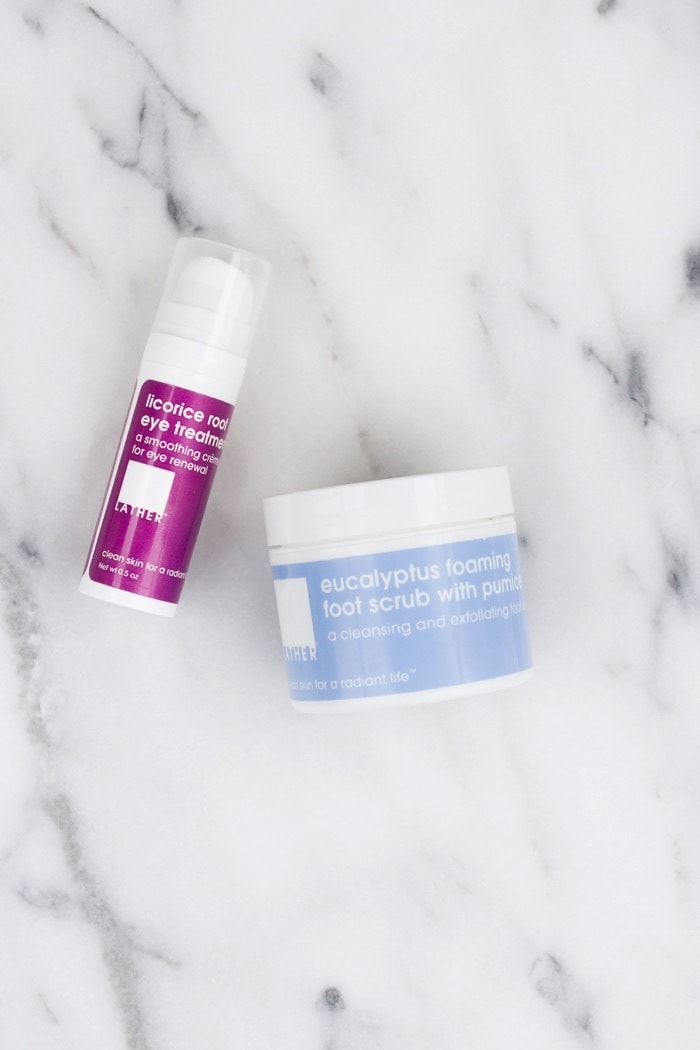 Lather Licorice Root Eye Treatment //Lather Eucalyptus Foaming Foot Scrub
Alyssa turned me on to this eye cream and it's amazing. I use it daily at night and in the morning and I've noticed that my under eye circles are way less noticeable since using it. And the food scrub is soooo good! I have the driest feet ever and this is the only foot scrub I've used that's actually helped to smooth out the rough patches. I've been using it regularly this summer.
Did I miss any of your favorite natural brands? What's your go-to beauty product for summer?