Remember my mention of a tribal print collage last week? Well here it is! I may be late to the tribal print fashion trend (I say this because I'm pretty much always late to fashion trends) but I am LOVING all the tribal inspired prints in stores right now. I want to buy everything. Okay, I lied — not everything.
I started pinning a bunch of tribal print items that caught my eye and then decided it would be fun to make and share a little collage with some of the items I'm swooning over. Hope you like it!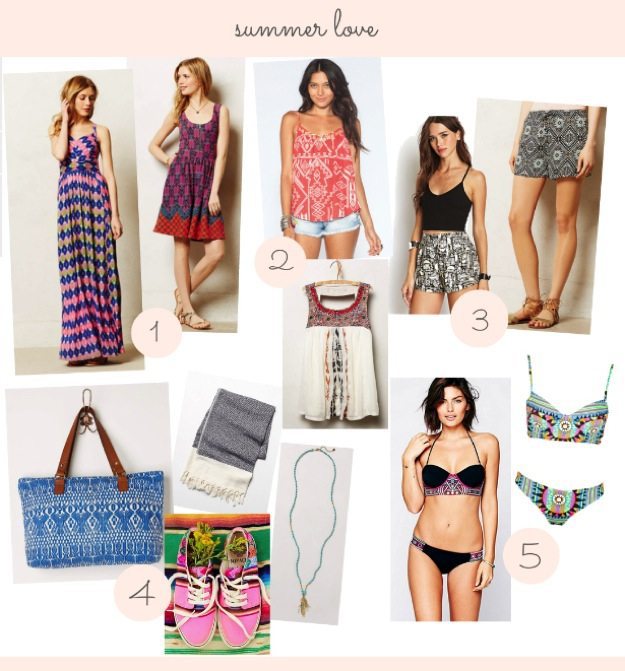 1 Anthropologie Tracy Reese Leda Maxi Dress / Anthropologie Maeve Amapola Dress
2 Billabong Radical Skies Tank / Anthropologie Siargao Tank
3 Forever 21 Tribal Print Woven Shorts / Anthropologie Gitane Shorts
4 Anthropologie Atlantique Tote / Free People Rio Fringe Towel / Free People Santiago Sneaker / Anthropologie Seedling Necklace
5 Free People Mara Hoffman Embroidered Bikini / Les Nouvelles Mara Hoffman Shakti Bustier Bikini
FYI — Some of the above links are affiliate links.
What summer fashion trends/brands/items are you loving right now?
Also, let me know what you think of roundup posts like this / fashion related posts. I can do more or less depending on what you want. 🙂