Oh hi! I'm popping in today with something a little different. While I LOVE health and wellness, creating new recipes and sharing workouts, I have other interests as well and I'm hoping to share more of these on the blog in the coming months. So today I'm going to kick things off with a few of my summer fashion staples.
This always happens to me yet I'm always surprised by it: the seasons change and I all of a sudden want an entirely new wardrobe. I look in my closest, which is loaded with so much stuff, but I still feel like I have nothing I actually want to wear. Thankfully this summer I've found a few staples that will work great all season long and even into fall!
I scored big at Target this year with their new Universal Thread line. Have you guys shopped it yet?! I'm super impressed – it reminds me of Madewell, but with a cheaper price point. I mixed in a few higher-end items as well, and while I used to worry about splurging I've realized that the more expensive items in my closet are often the items that last year after year.
Writing this post made me realize I kind of have three summer "uniforms":
Casual, functional basic t-shirt and denim shorts. I'm 100% a jeans and t-shirt girl, so no surprise I'm drawn to this outfit often.
A little dressier option (still with my fav denim shorts!) with a button-up short sleeve. I'm so glad these are on trend right now because they're so fun! I found the olive short sleeve button up shirt in these pictures from Target but I've seen this style in basically every style, print and color.
A sundress! You can't go wrong with a sundress in the summer. You look instantly put together when really it was probably the easiest (read: laziest) outfit you put on all week. Plus one of the perks of being a woman is being able to wear light and flowy dresses during the summer months. It's like cheap air-conditioning. 😉
Now to get into some examples – and links of things I love!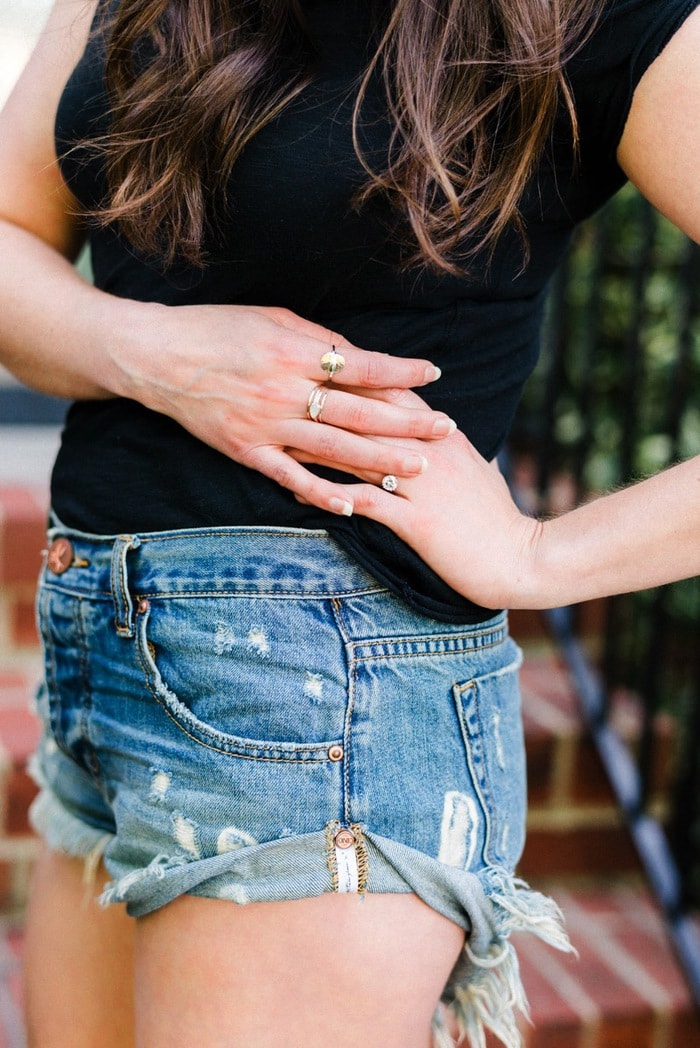 I love a great pair of denim shorts and you can't go wrong with a solid tee! This black tee has a higher scoop neck and is from Free People, but I have and love this whisper cotton solid white v-neck tee too. I should note that the denim shorts are so comfy and fit perfectly. They are pretty short, but One Teaspoon has some longer options too.
And can we talk about my rings for a second? They're handmade by a local jeweler here in Richmond, Sun & Selene. I love all of their products! I have the artemis ring, stacking hera rings and the onyx ring.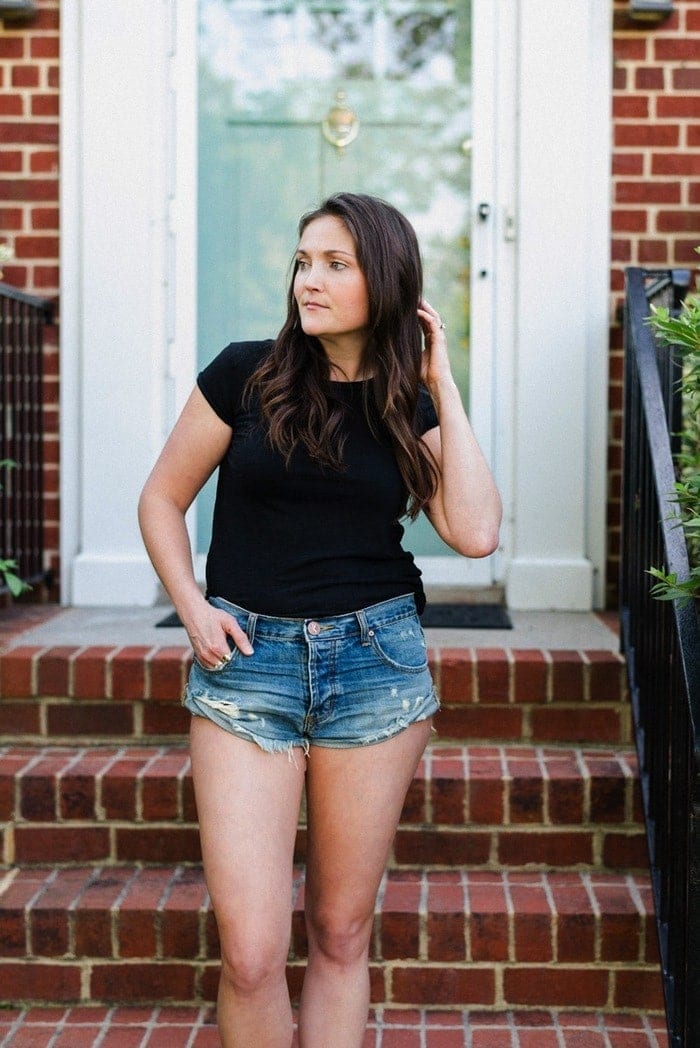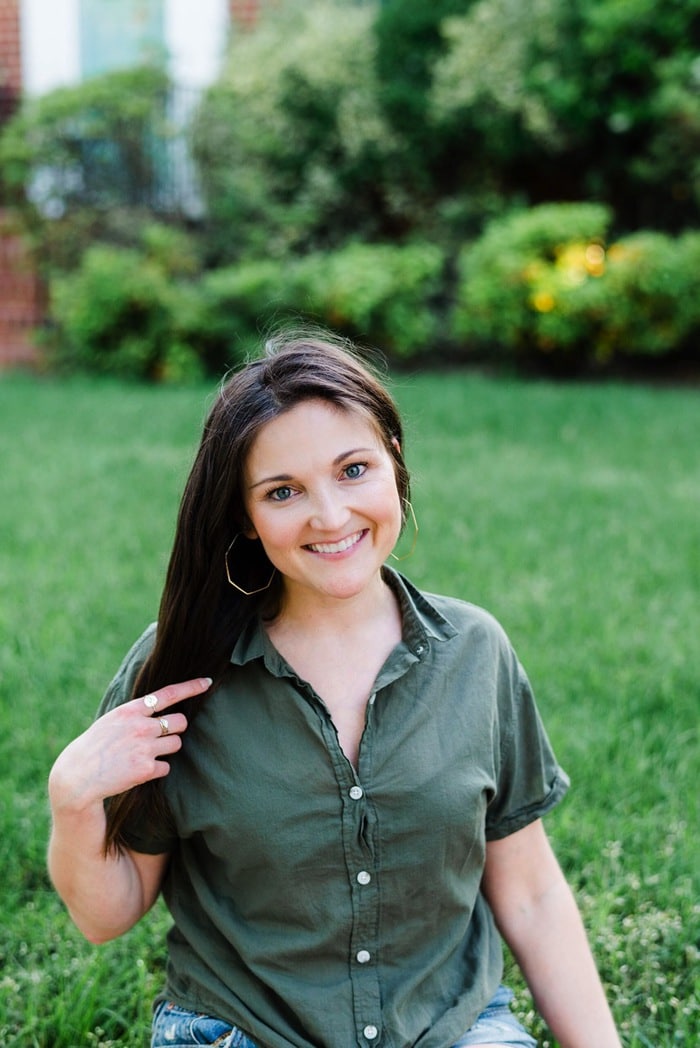 I scored this olive button-down shirt at Target. They've really been stepping up their clothing over the past few years and I'm there all the time for other items so I tend to find myself in the clothing section often (anyone else find themselves in the clothing section when they just came for something like dish soap or shampoo?).
I paired it with my go-to denim shorts, these adorable (and comfortable!) Dolce Vida sandals and these fun hoop earrings!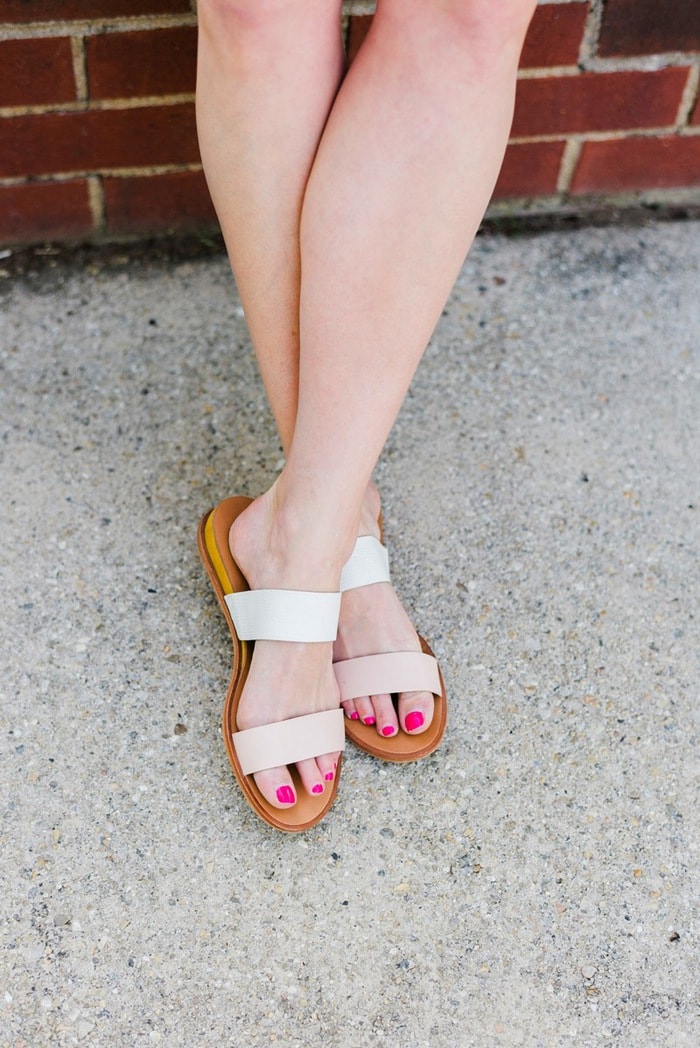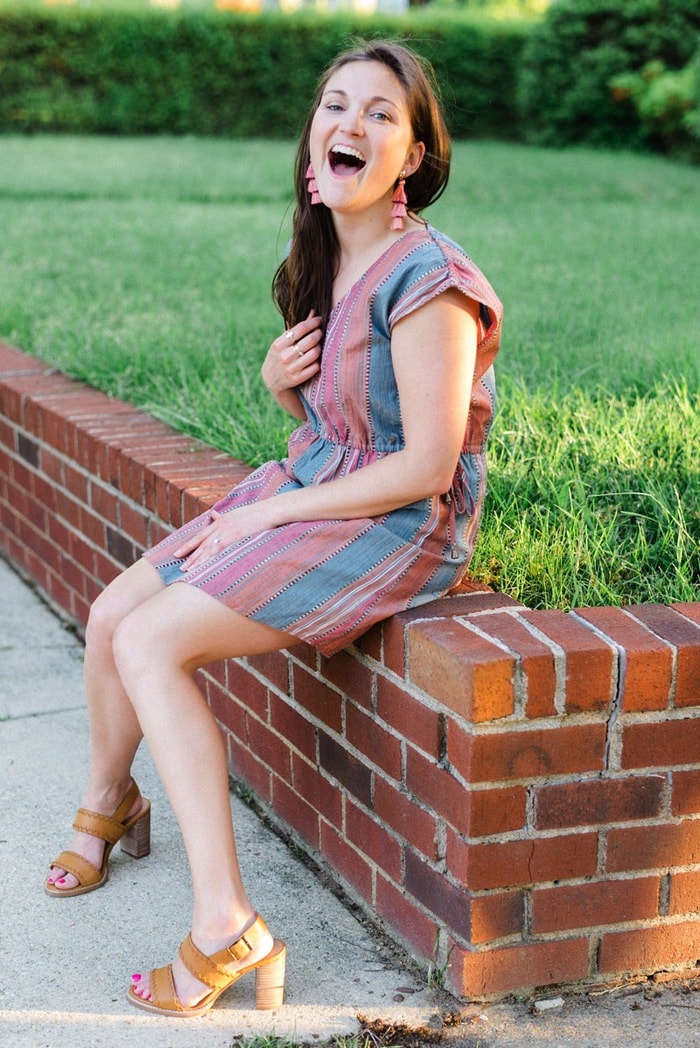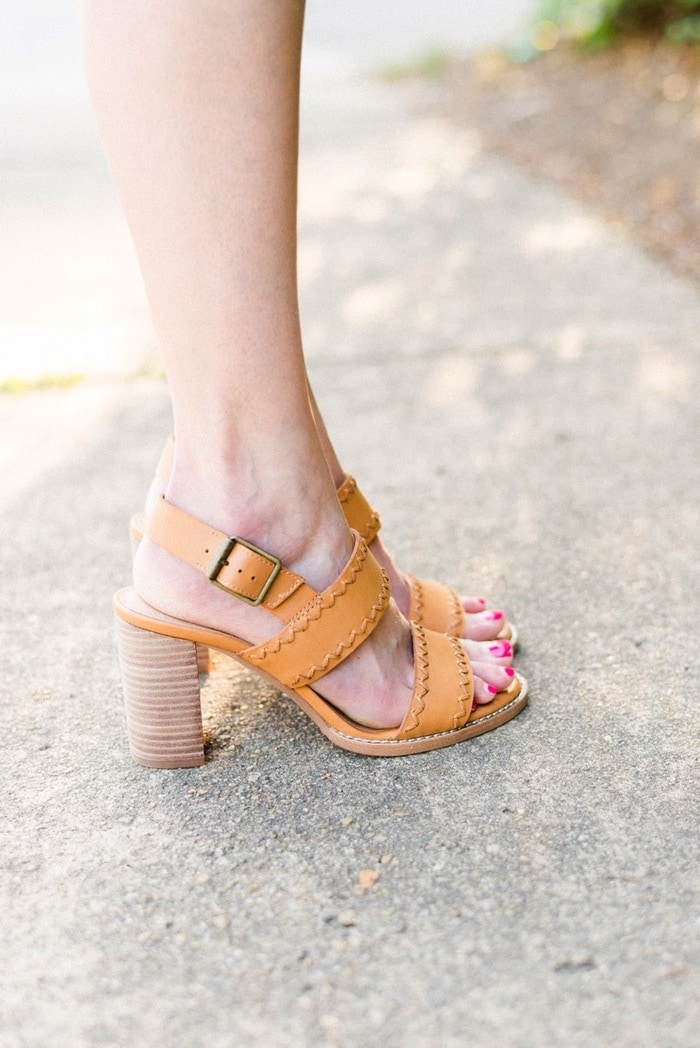 I'm convinced everyone needs a perfect summer dress. It's the easiest outfit ever – all you have to do is put it on and you instantly look extremely put together! I love this Target dress because it's comfortable and practical for everyday wear, but I also have this tank dress from last year that I adore (they have fun new colors now so I might buy another one!) and recently purchased this floral cold shoulder dress.
Bonus – all three dresses pair well with these cute sandals. I'm not usually a heels girl when it comes to sandals, but I saw these at Madewell and they're actually pretty comfy despite the heel so I knew I had to have them.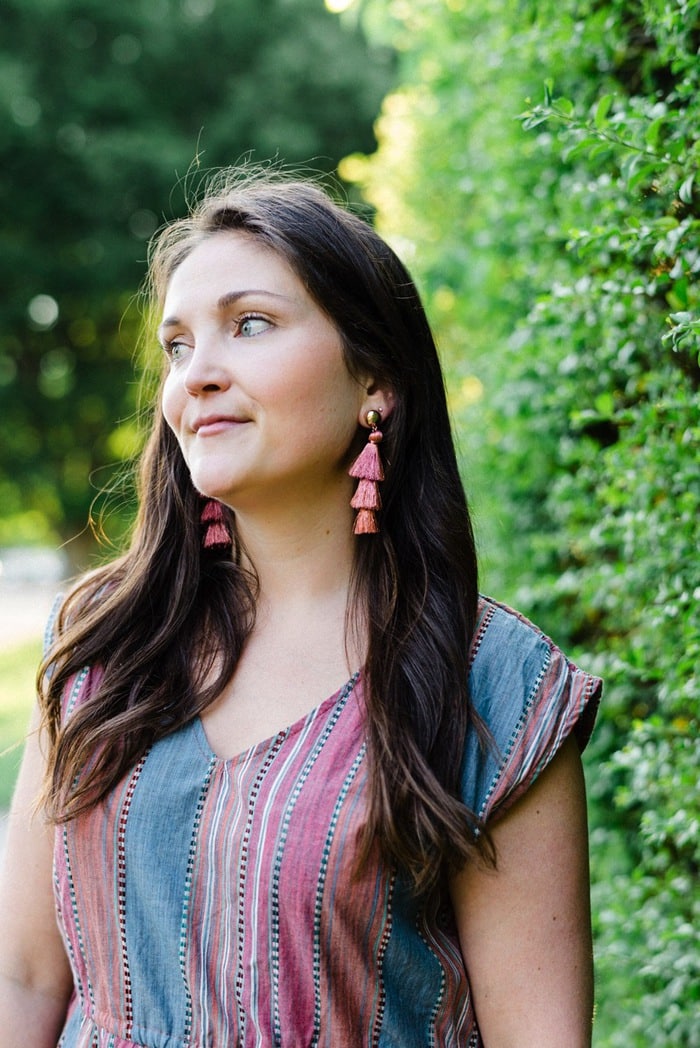 The earrings are another fun find from Target's Sugarfix line, which is a collab with BaubleBar.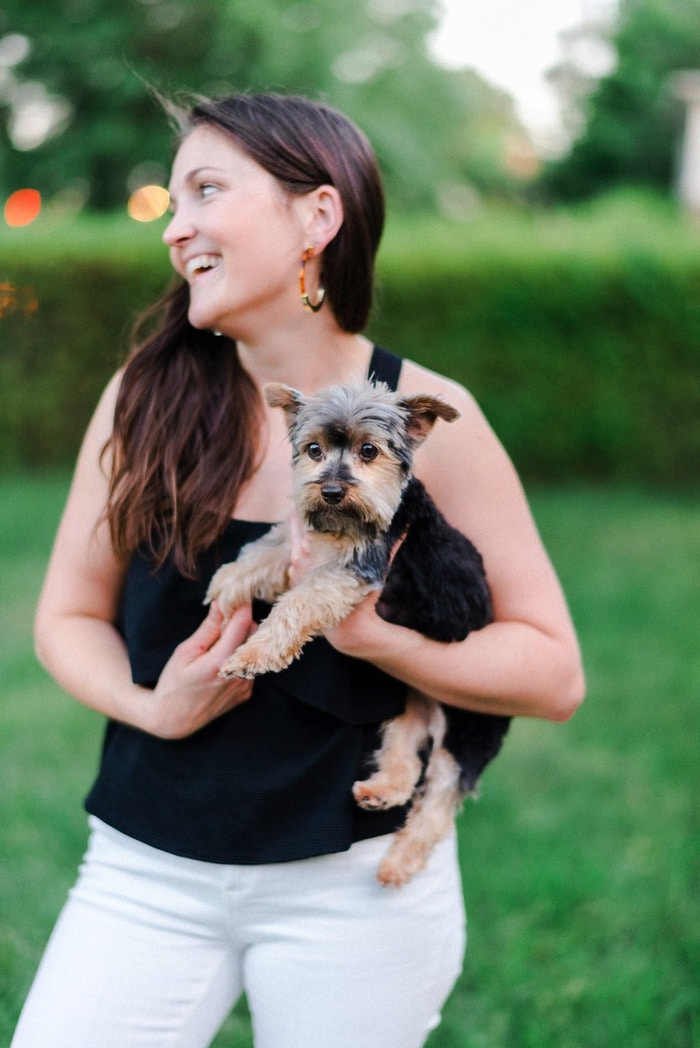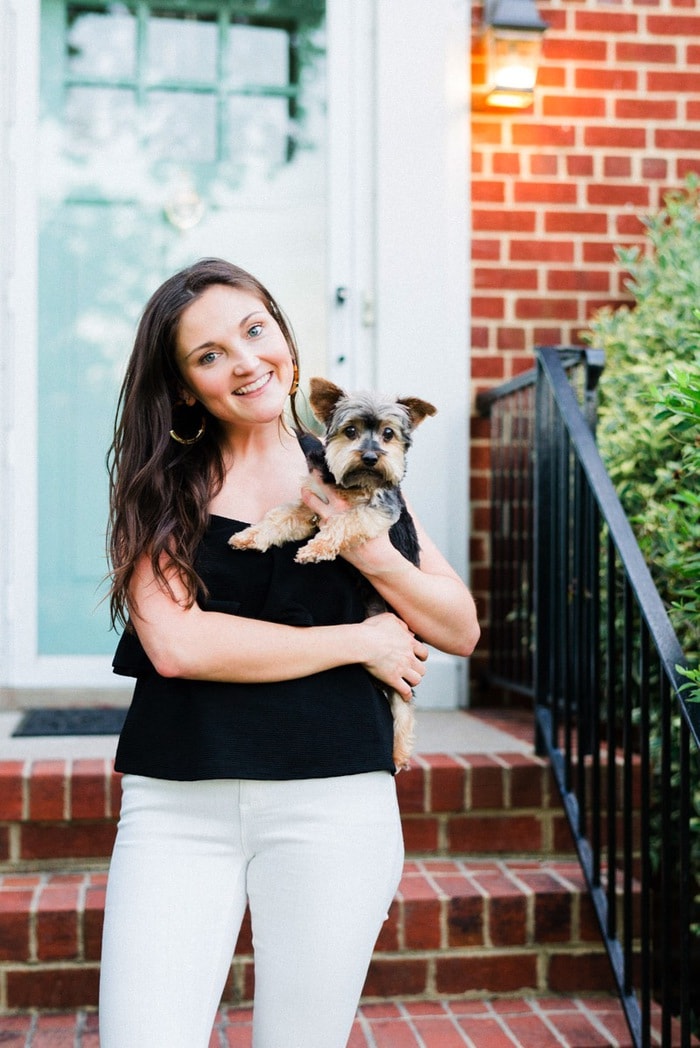 This is another outfit I'm obsessed with. I could wear this as an everyday outfit but it also works great for a date night or girls night out! This tank top has a fun ruffle detail and I love the straps on the back, which pairs perfeclty with these white jeans (that aren't see through!). If you've been following me for a minute, you know how obsessed I am with these shoes – I wear them all.the.time. I finished the look off with these fun hoop earrings that make me feel sassy in the best way possible. 😉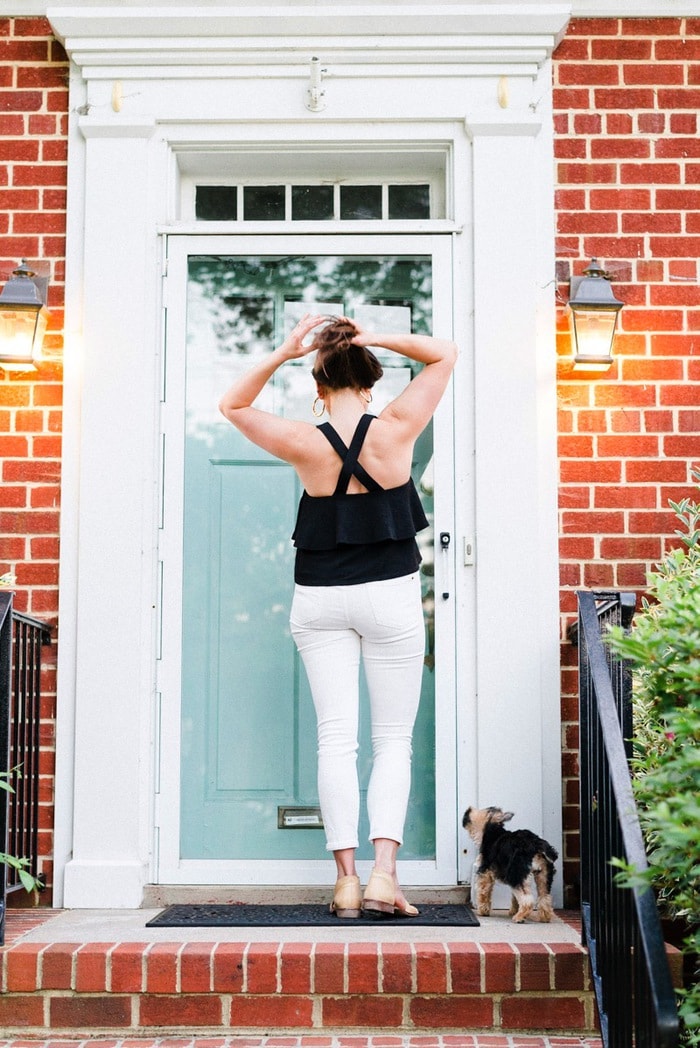 What items are you loving this summer? Do you have any go-to stores at the moment? Right now I'm loving Madewell, Target, Nordstrom, Zappos, Shopbop and Revolve. 
All photos by Michelle Chu Photography.
This post may include affiliate links. Thank you for your support.