I'm back to finish recapping my vacay adventure with Stitch Fix (affiliate link) and Luna Bar.
Let's start with Thursday morning at the Stitch Fix warehouse (a.k.a. the Hizzy). To sum it up, the Hizzy is like a massive closet filled with fun music, stylish Stitch Fix employees and tons of cute clothes and accessories. We had team leaders from each department explain their function and show us what they do. From receiving to merchandising to labeling and packing — we saw it all!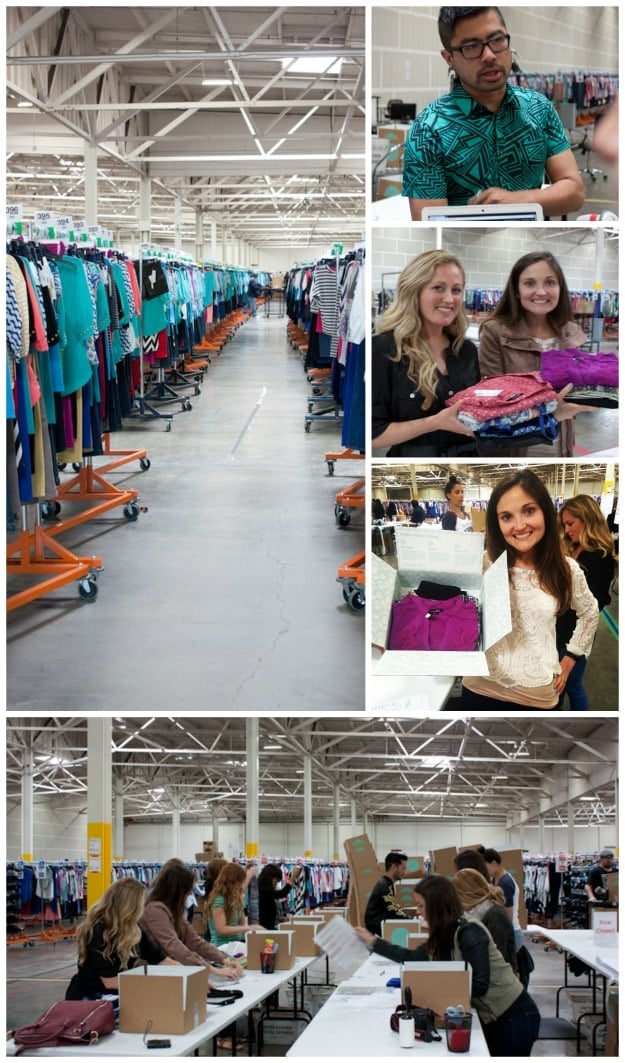 We also got a little hands-on experience with packaging. If you've ever ordered a Fix before, you'll know that the Stitch Fix crew pays special attention to folding and wrapping so that each Fix arrives looking beautiful. I've worked in retail before so I caught on pretty quickly and had fun packing up a Fix for Erica. Hope she likes it!
After touring the warehouse we were taken back to the Stitch Fix headquarters and surprised with a photoshoot!!
The space was decorated and littered with tasty treats — fitness themed cupcakes, macarons, flowers and flowing champagne.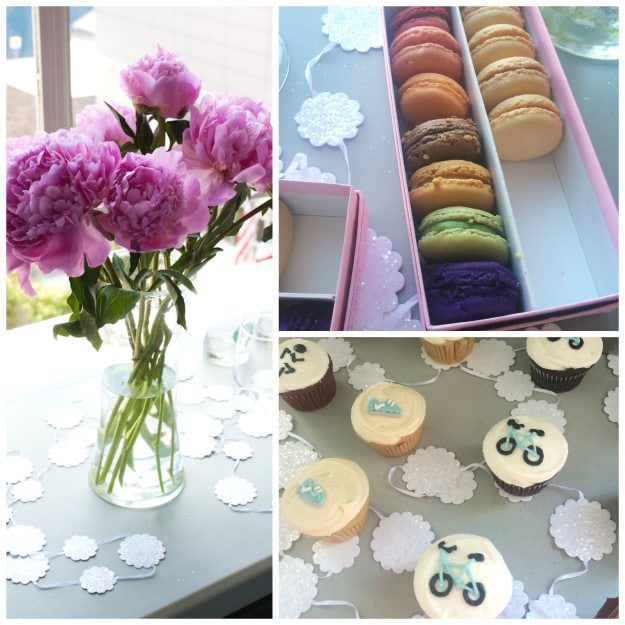 They brought in pros to do our makeup and then we were taken to Dry Bar for a blowout.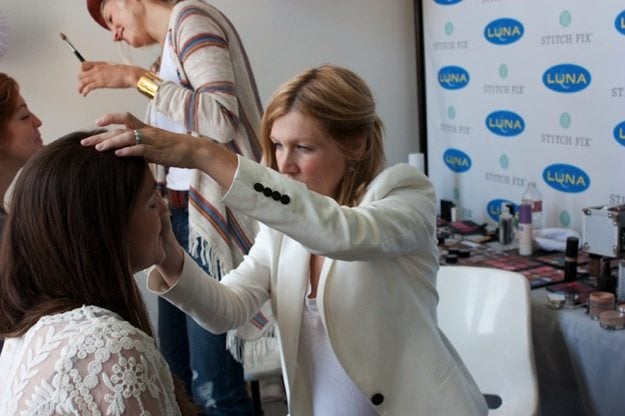 I'd heard amazing things about Dry Bar but we don't have one so I hadn't tried it before.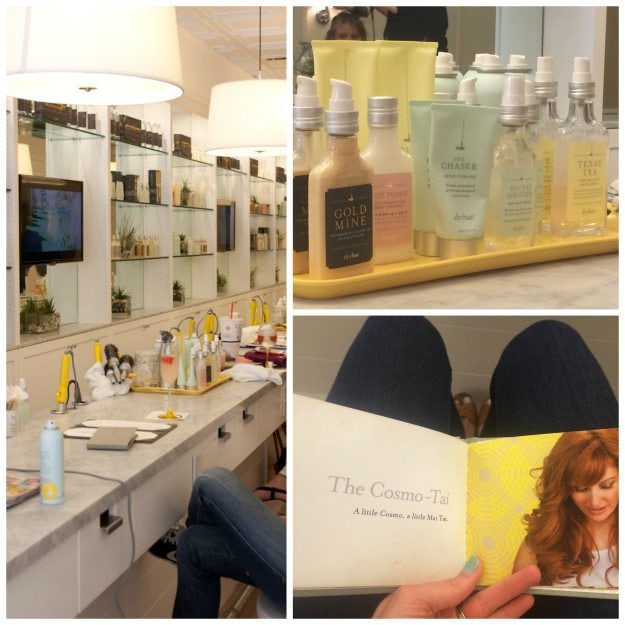 Their products smell amazing and I liked my style (I got the Cosmo-Tai) but sadly it fell out pretty quickly. My hair usually holds curls really well so I'm not sure why it didn't hold — maybe because my hair was washed right before it was styled?
Getting my hair washed by someone else is one of my favorite things ever.  Plus, my hair smelled amazing and looked smooth and shiny without washing it for three days so I'd say Dry Bar is worth the $.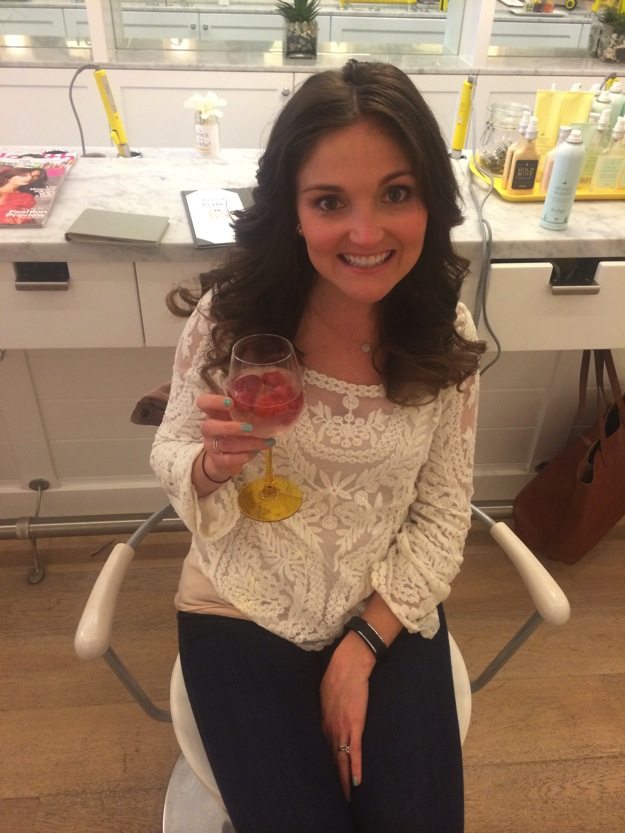 All prettied up!
The Stitch Fix personal stylists helped us pick out outfits and then the photos began.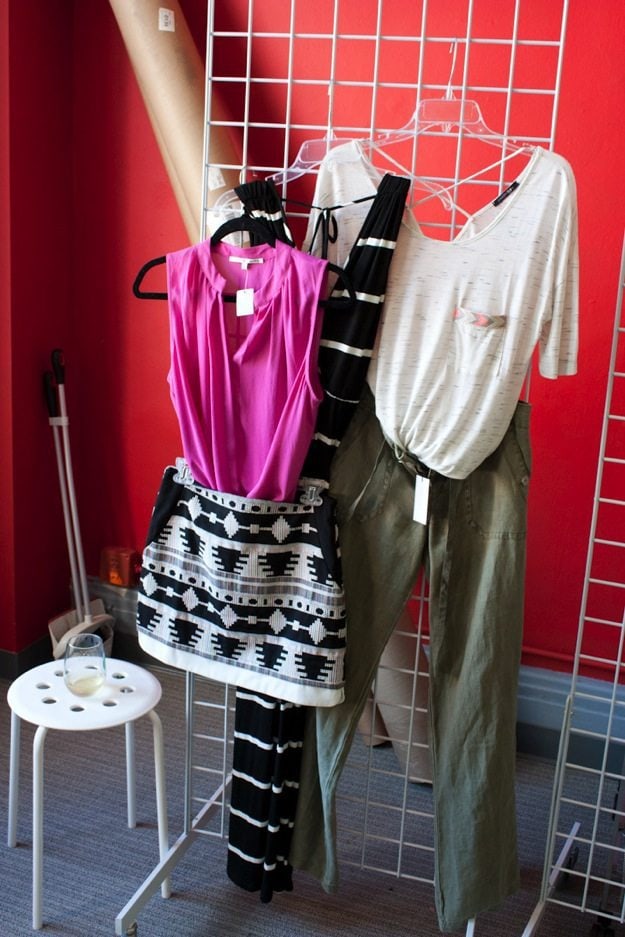 Here are three of my favorite looks.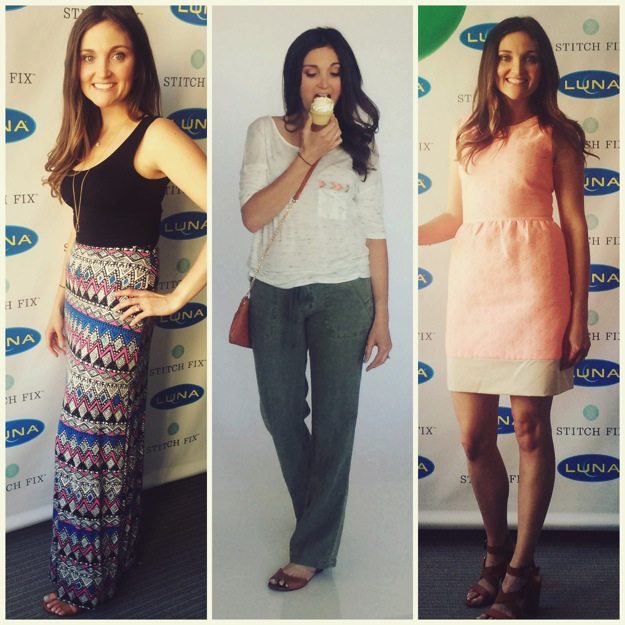 I was attracted to this maxi dress because of the tribal print — of course! It was so light, soft and comfy. It also had really cute cut-out detailing in the back. Pretty sure I need to request it.
I have never owned a pair of linen pants before so I apprehensive about these but the stylist recommended that I try them on. I couldn't believe how cute and comfy they were! I definitely want a pair now. The burnout top was light and flowy with a cute detailed pocket — perfect for summer. And I loved the brown cross body bag. Another outfit I'll be requesting.
I was drawn to the last dress for the coral print and the fact that it's a bit fancier. I loved the fit and the length —it'd be a great dress to wear to a wedding or bridal/baby shower.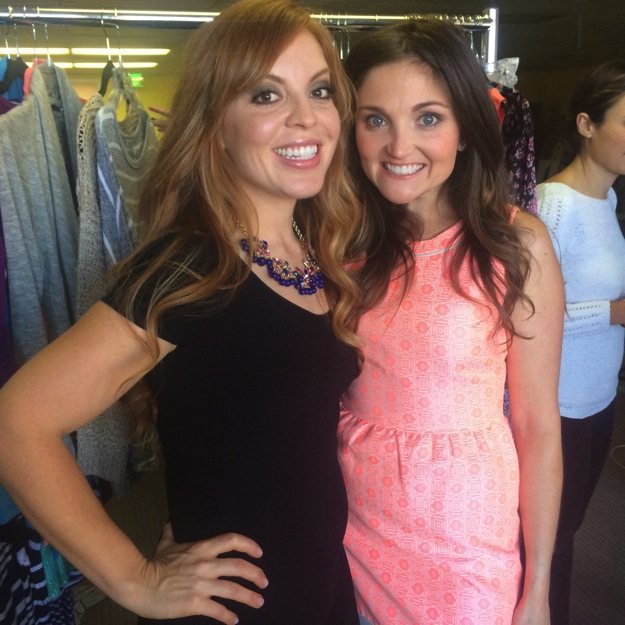 Picture time! Here are some behind the scene shots….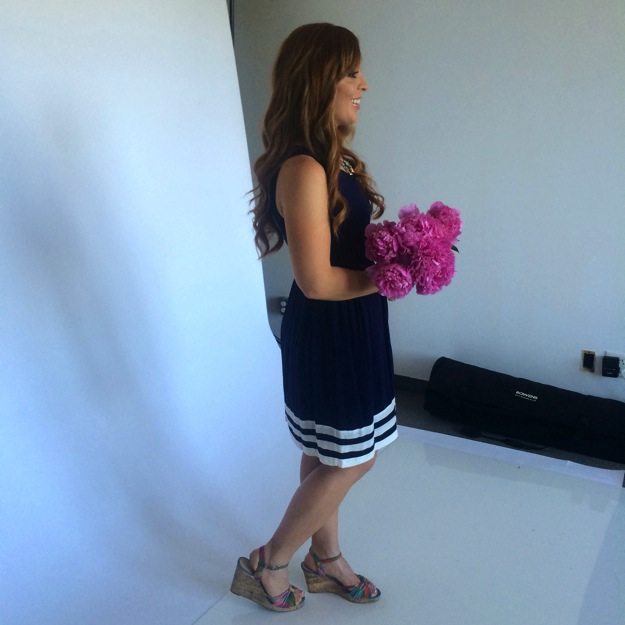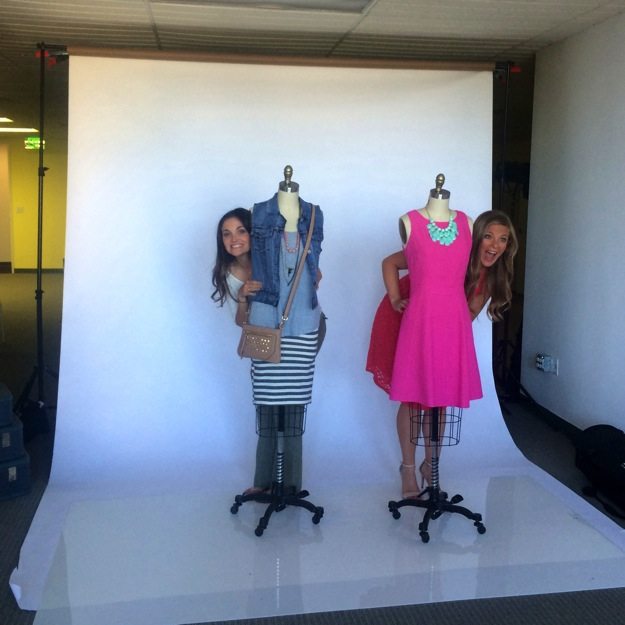 Julie and me having fun with the Stitch Fix mannequins.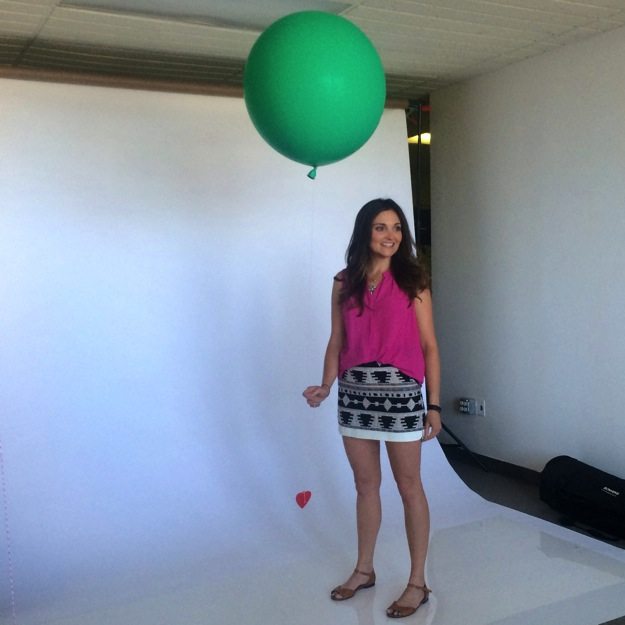 Once the photoshoot wrapped up we headed to dinner at Central Kitchen, a hip spot in the Mission District that uses locally sourced ingredients.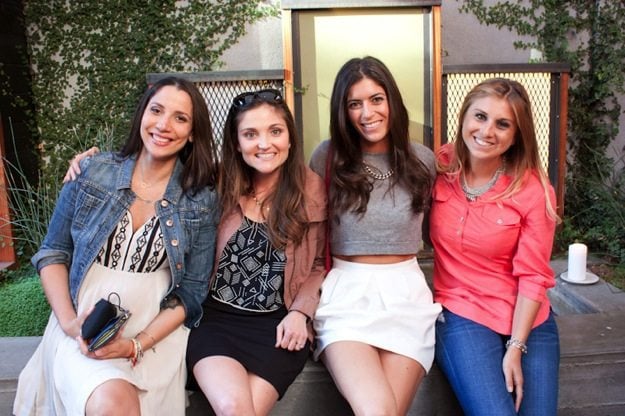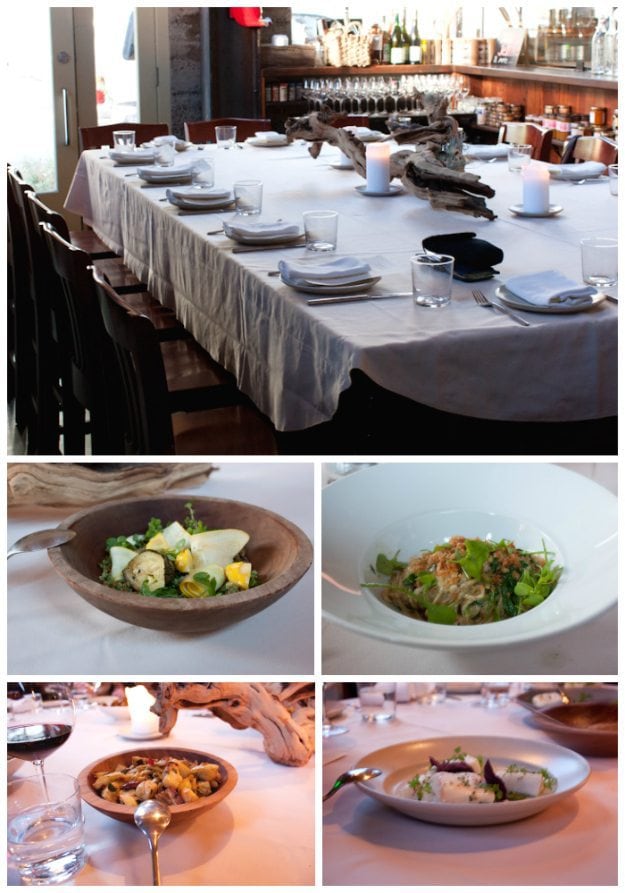 On the menu: 
Squash and Mixed Greens — parmigiano custard. nettle pesto.
Seaweed Chitarra — mussels. urchin butter. bottarga bread crumbs.
Slow Poached Halibut — with fingerling potatoes and fennel.
Chocolate Budino — coffee ice cream. candied almonds
We sat in a private dining area and enjoyed a delicious meal and wine. Everything tasted phenomenal but I think my favorites were the the cripsy fingerling potatoes and the seaweed chitarra pasta. I don't know what urchin butter is (and I probably don't want to know) but this dish was really unique and decadent. I loved it. Oh and the dessert was incredible too!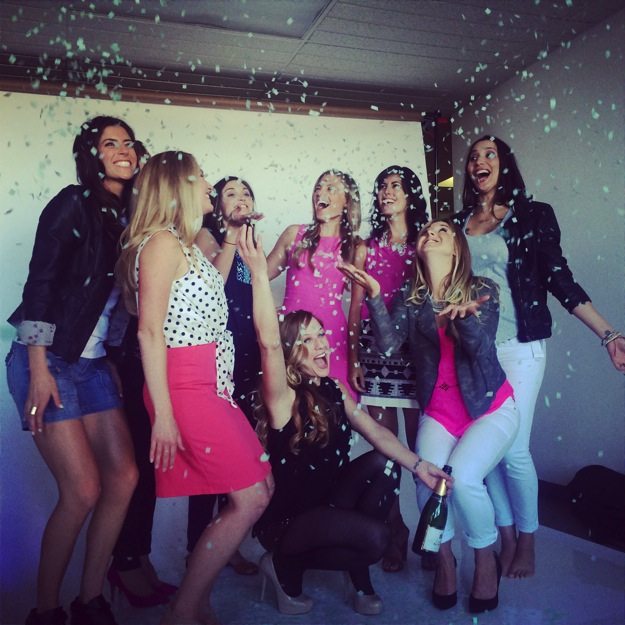 Dinner was a our last planned event for the week so after eating and chatting for a bit we all headed back to crash and everyone left on Friday.
Overall, I had such an amazing time hanging with all the inspiring bloggers on the trip, meeting the Stitch Fix and Luna Bar teams and learning the ins and outs of how things happen behind the scene at Stitch Fix. It was a memorable San Fran trip and I feel honored to have been part of it.
I hope you enjoyed these recaps. I'll be back soon to share what we were up to last weekend — including a wedding and our 1 year anniversary adventure.