How is it already April? I think I say this whenever a new month starts, but it's just crazy how fast time flies. Weeks and months seem to go by in the blink of an eye.
Speaking of time, as of today I have 28 days until my engagement photos! I'm super excited about them and I've been thinking of ideas for cute Save the Date pictures, shopping for fun outfits and also trying to step up my game in the healthy eating and workout department.
I haven't come out and said anything on the blog before now, but I've definitely gained weight over the past couple years and I'm now at my heaviest weight since college. I think some of it has to do with gaining muscle from strength training because I definitely gained weight when I did the Body for Life challenge, but I also know it's not all muscle gain because my clothes are tighter and some don't even fit comfortably anymore. In addition, the measurements of my waist, thighs and hips have increased. I've gained around 6-7 pounds (depending on the day), but the more important issue is that I'm not happy with my body. It's been this way for about a year and at the start of each month / week I tell myself I'm going to do something about it, but despite all the talk, I've not really made any progress because I keeping falling back into old habits.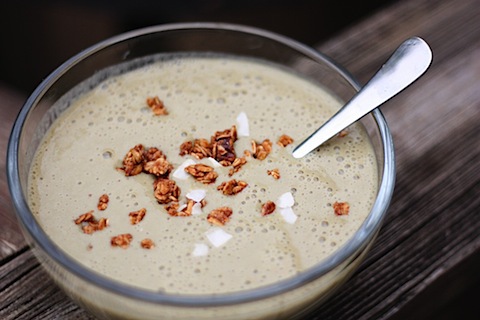 (Tasty green Snickerdoodle Smoothie topped with Love Grown Foods granola – breakfast this morning.)
A couple things I'm noticing:
Being motivated to workout isn't the issue
Ever since I started routinely working out my freshman year of college I've stuck with the routine, not skipping more than a few days a week. Not to say I'm doing an intense workout every single day, but I always try to do something physically active. I go through phases of what I'm doing workout wise – sometimes I'm really into running (like when I was training for a half marathon), other times I've found myself doing yoga 3 times a week, doing workout videos at home or doing a set strength training program like the Body for Life. No matter what it is, I'm always doing something.
My issue
I'm on the computer 8 hours a day at work and then I come home and get on the computer to blog. I've wrote about this before and I know it's not good for me. After sitting all day I don't feel like an hour workout is enough movement for my body.
Goal = Start squeezing extra movement into my day – going for a walk before work, during lunch, or after dinner in addition to my workout for the day. I also want to start using my stand-up workstation more often.
Eating healthy foods isn't the issue
I love healthy foods – I write about them here on EBF, I love to cook and I'm hooked on eating healthy.
My issue
I don't always stick with proper portion sizes. So while I tend to eat really healthy foods, I've come to the conclusion that my portion sizes have increased (or stayed the same) from when I was in college or working a retail job on my feet all day. I also notice that I tend to over eat packaged snack foods like cereal and granola. Yes, they might be a healthy variety but they aren't so great if you're eating three servings in a sitting.
Goal = Stick with the meal plans and portion sizes given in the Tone It Up Nutrition Plan. I'm also going to start measuring out portion sizes for things like granola, cereal, nuts and trail mix. It's so easy for me to overeat these types of things. I think measuring them out and seeing what one serving size looks like again will really help.
These are the two main things I want to work on. I'm also going to start tracking/writing down my food again. This is something I did when I first started my weight loss journey in college and it works so well. Sarah of Sarah Fit just wrote a whole post about how writing down what you eat is the key to weight loss and I think it's so true. Food journaling is one of the first things I suggest to my health coaching clients when we start working together and throughout the years whenever I want to get back on track with eating, I start food journaling as well. It's really eye opening because most people tend to underestimate how much they eat in a day so this really helps to keep you honest. It also helps to see how the foods you eat make you feel.
The time is now!
This month feels like the perfect time for me to start this challenge because a ton of things I'm part of are all tying together:
Tone It Up just launched the Self Magazine Drop10 Challenge with new workouts and recipes (I've already started doing some of the workouts), Sarah just started a challenge where she's going to track what she eats (which I told her I would join in on), and I just started a new boot camp class that's been kicking my butt twice a week.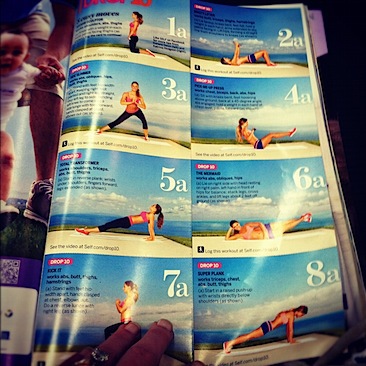 (Tone It Up Drop10 toning workout!)
In addition, today I was reading Kelly Olexa's blog and listening to her latest vlog where she was sharing her recent 60 day challenge to start putting herself first, blogging everyday, working out like she used to, losing weight and getting back into tip-top shape. In her vlog she mentioned that you have to set specific goals and stick to them – don't give yourself excuses to not do the things you said you would do!! This really spoke to me and since Kelly's birthday is tomorrow (HAPPY BIRTHDAY KELLY!!), I'm decided I would dedicate this challenge to Kelly herself and the whole FitFluential group. All the members of the FitFluential are amazing and so devoted to fitness and living healthy lifestyles, but sometimes even the most dedicated fitness folks can lose sight of their goals and put themselves on the back burner.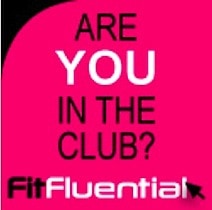 Being a FitFluential Ambassador means I need to be practicing what I preach!
I'm not sure how long the challenge will last for me as I don't expect to be where I want to be in only one month but for now I'm planning to work really hard on my goals for the month of April and reassess things around the time of my engagement photos (April 28th). If you're part of FitFfluential, Tone It Up or just a reader that's excited about this and would like to join me in the challenge of giving April your all and putting yourself first in terms of working out and eating healthy, leave me a comment.
Knowing that you are working with me this month and having you to keep me accountable will definitely help! We can totally do this!
Isaac and I are going to Austin the second week of April so I know that week will be a bit more challenging, but I still plan to stick with my goals and be feeling great by the end of the month. And of course, I'll check in here time to time so we can all share our progress updates.