Happy Saturday friends! I thought today would be the perfect day to share a new little treat I've been enjoying – Tosca Reno's Peanut Butter Chocolate Chip Backpack Kisses.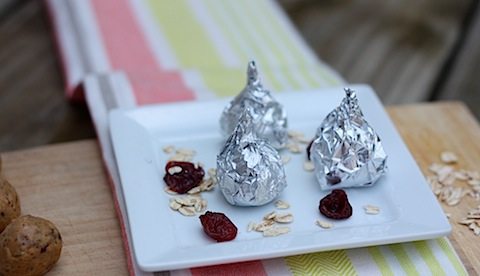 The recipe is in Tosca's newest cookbook, The Eat-Clean Diet Vegetarian Cookbook. I received the cookbook for review a couple weeks ago and I've been trying some of the recipes. This one caught my eye because it involved peanut butter (one of my favorite foods) and it didn't require much prep time.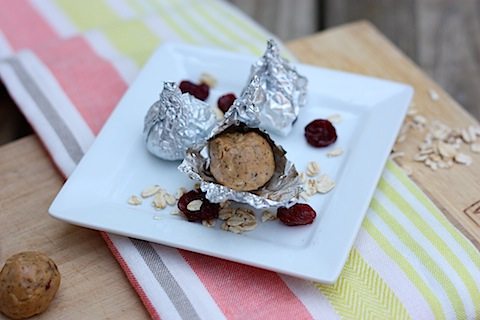 These little guys are super peanut buttery and packed with other healthy ingredients like flax seed, hemp seeds and oatmeal. They're perfect for kids and I like that they keep well in the fridge or freezer. They're not sitting out on the counter tempting me, but I always know that if I need something sweet I can reach in the fridge and grab one.
If you have a few spare minutes this weekend you should whip up a batch! Check out the full recipe online or watch the video below to see just how easy it is to make them.
I'll be doing a full review of Tosca's new Vegetarian Cookbook soon! Have a great weekend.