Hi friends – are you ready for a fabulous week? This weekend was wonderful and I'm sad to see it come to end but I have a feeling this week is going to be a good one.
Obviously, ending the weekend with a day in the country wine tasting with my sister has put me in a chipper mood this morning.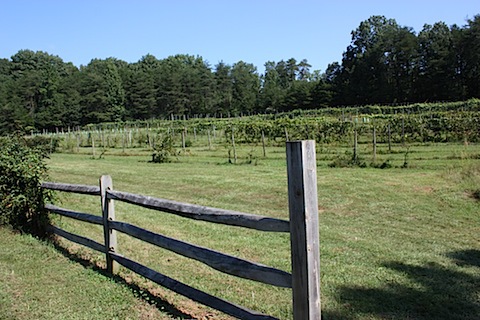 My sister and I don't live too far from one another but we're both busy gals and it seems we never really get the chance to hang out, just the two of us. When I saw that Grayhaven Winery was hosting a South African Food and Wine Festival this weekend I knew it would be the perfect thing for her and I do together. The winery is nestled in between Richmond and Charlottesville so it was a great spot to meet in the middle. Plus, you can't go wrong with a food and wine festival.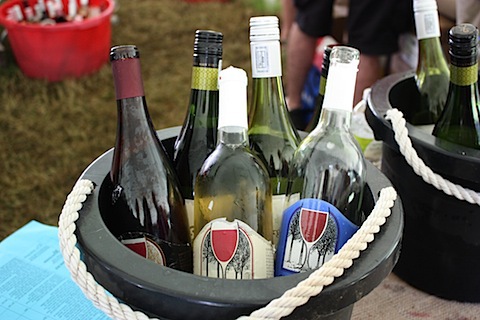 Wine makes sisterly bonding more fun.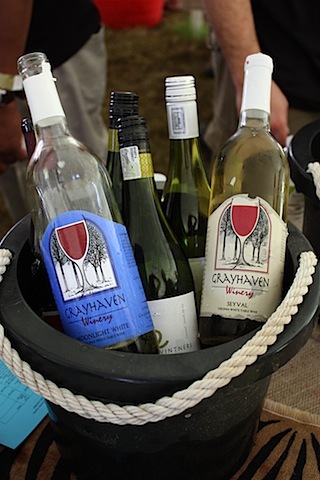 The wine festival featured Grayhaven's own wines and a few South African wine vendors including Newton Johnson, MAN Vintners and Joostenberg. We tried so many different wines it's hard to remember the details on all of them but I do remember loving the:
MAN Chenin Blanc 2010
Grayhaven Moonlight White – a vidal blanc and seyval blend
Jam Jar – Sweet Shiraz 2010 – ripe blueberries, blackberries and raspberries with dark chocolate undertones, yes please!
I typically like red wines but since it was so hot yesterday I was drawn to the whites and a sweet red that was also chilled.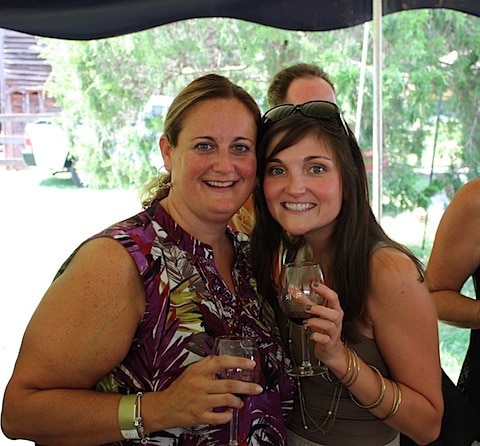 Fun tid bit – my sister and I were mistaken as South Africans by a South African native. Apparently we have "the look." 😉
After tasting the wines, we headed over to another tent and tried the two different white sangrias. One was mango and the other lychee. We both liked the sweet and refreshing lychee sangria and decided to get a glass.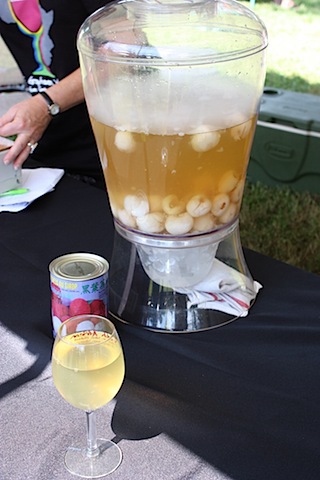 We sat in the shade, sipping sangria and chatting while listening to the lovely South African music. It was a great way to spend a warm fall Sunday.
The only thing that was lacking at the festival were the food choices. Given last year's menu (that is posted online) and the fact that it was a South African Food and Wine festival I thought there would have been more options. In reality there was only one tent serving food and pretty much everything was fried. My sister and I ended up splitting a Luna Bar I had stashed in my purse for emergencies (I always come prepared)! The wines definitely made up for the lack of food but I was kind of bummed that we didn't get to try any authentic South African cuisine.
Look who was at the festival as well: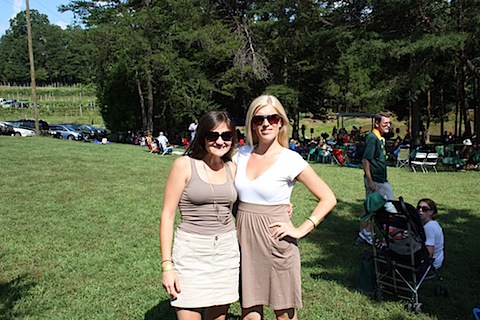 Steph and I just couldn't get enough of each other this weekend. 🙂
Alright, it's time to get the week started with a visit to the gym. Have a lovely Monday. Before you go, tell me – Have you ever been to a food and wine festival?