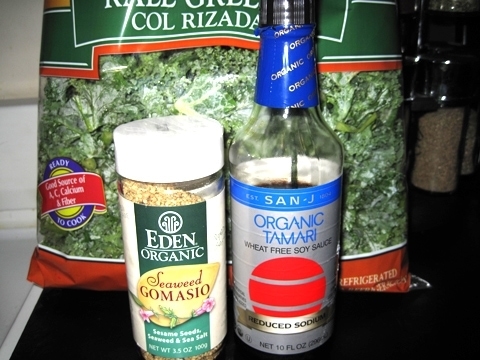 I feel bad calling this a recipe because it's so easy, so I'll call it a mixture. The main players featured above compliment one another quite nicely in the dish below.
Sesame Kale
3 cups of fresh kale
1 1/2 tbsp Tamari/Shoyu/Soy Sauce
1-2 tbsp Eden Organic Gomasio (Organic roasted sesame seeds, sea salt, and seaweed)
Steam Kale for about 4 minutes (depending on how cooked you like you kale). Transfer the steamed kale into a dish and add the tamari and gomasio and gently mix.
A delish and nutrish side dish in less than 5 minutes.. take that Racheal Ray!