Because I didn't get enough beta carotene yesterday I decided to have an orange elixir this morning.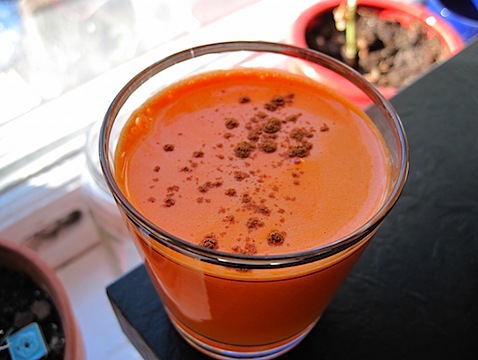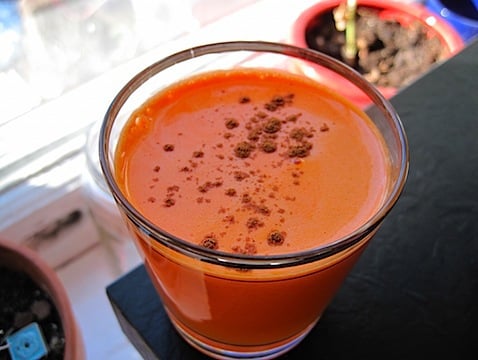 Carrot Cake Juice (inspired by my recent visit to the Milwaukee Public Market)
2 navel oranges
4 carrots (peeled)
1 small knob of ginger (peeled)
ground cinnamon, to taste
Put oranges, carrots and ginger through a juicer. Sprinkle with cinnamon, stir and enjoy!
This juice was sweet and delicious – I'm pretty certain it's my new favorite. If you like juice, I insist that you try it!
With the juice I had a small bowl of oatmeal/oat bran (1/8 each) topped with some left over pumpkin bread.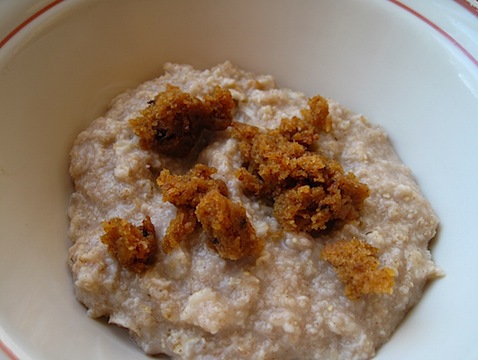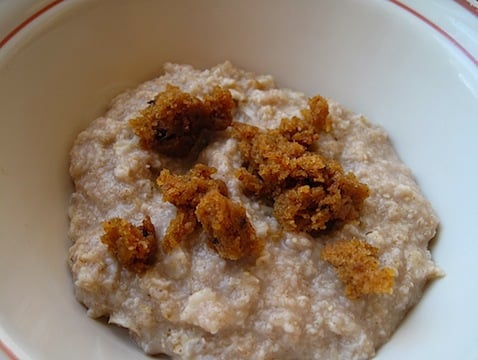 And then for dinner I had leftover butternut squash salad. Have I mentioned how much I love roasted b-nut in salad?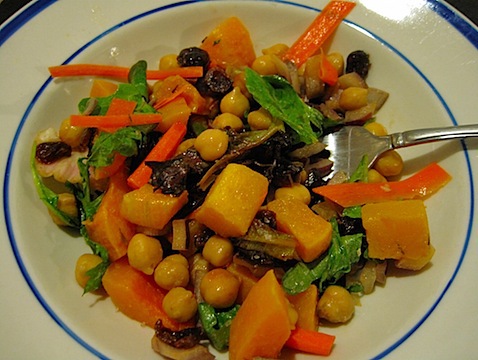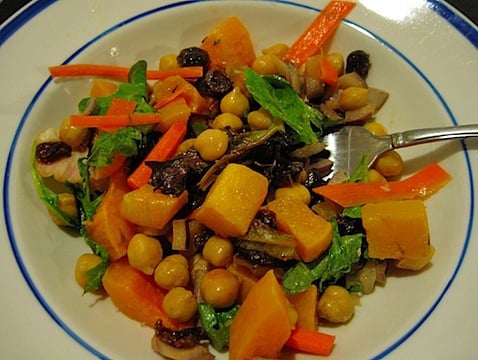 To be honest, I didn't really measure out the ingredients for this dish when I made it for Thanksgiving, however I'm going to make it again and measure everything so I can share the recipe!!!
Isaac and I went shopping today (not super early with all the crazies) and we got something new that I am super excited about. I'll post a before and after picture tomorrow. 🙂
Hope everyone is enjoying their t-day leftovers as much as I am!
–Brittany
PS. The title of my post comes from the title of a "oldie but goodie" song that I enjoy. Any guesses?