The past few days have been quite a whirlwind of amazingness. As I mentioned in my last post, Stitch Fix (affiliate link) and Luna Bar brought a group of fitness bloggers out to San Francisco for a little vacay. The basics = nine health and fitness bloggers, one house in the Haight Ashbury neighborhood, city exploration and fitness activities, Stitch Fix boot camp (not a workout), surprise adventures, and lots of delicious food and wine. Let's just say that the Stitch Fix and Luna Bar teams know how to entertain and it was definitely a trip to remember.
I've written about my experience with Stitch Fix before but in case you're new around here, Stitch Fix is a personal styling service for women. You put in all your info (size, body type, style, price range, etc) and they send you packages (Fixes) as frequently or as infrequently as you want. Each Fix includes five items (clothes + accessories) picked out specifically for you by a stylist. You try everything on at home, decide what you want to keep and ship back (with free shipping) what you don't. The styling fee is only $20 and that goes toward the cost of your items if you end up purchasing anything from your Fix. I've been using the service for over 6 months now and love it. The items are great quality, not too expensive and they almost always fit. Most women can only dream of having a personal stylist so I think it's pretty cool that Stitch Fix is able to bring this type of personalized service to the masses.
Anyhow, back to the vacay details. The house was personalized for our arrival with everything from magazines, healthy breakfast and snack options (lots of Luna Bars!), fresh flowers, toiletries and fun swag.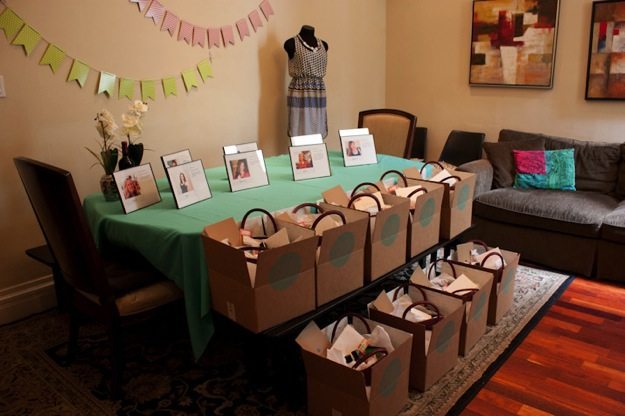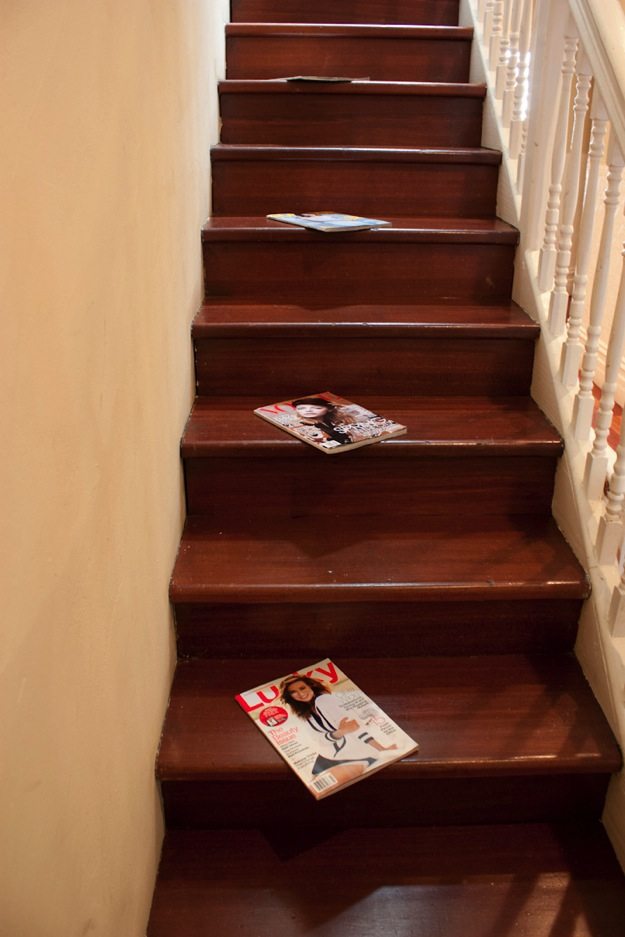 Yes to Carrots face wipes, shampoo + conditioner, face wash, and hand lotion. <— I was pumped about this because I'm a huge fan of natural beauty products. I had never really used Yes to Carrots products before but I used these during my stay and loved them.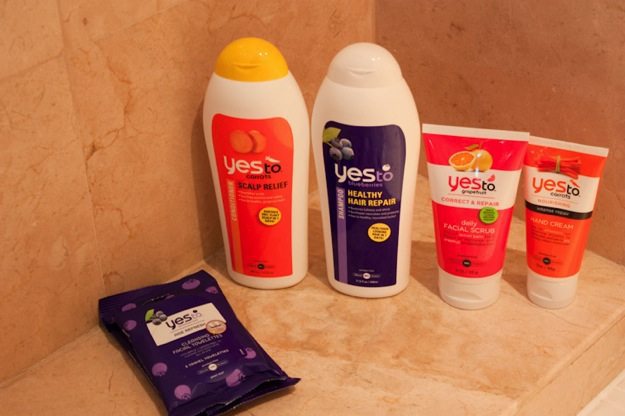 My bedroom for the stay.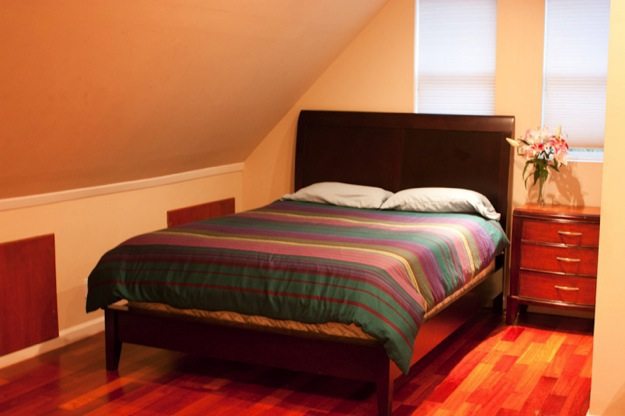 Stitch Fix provided each of us with an arrival package filled with lots of little things that many of us forgot to pack — gum, lip balm, deodorant, sunscreen, bandaids, shampoo, conditioner. and q-tips. Oh, and a super cute maroon purse made of vegan leather, stationary and Essie nail polish. Adorable.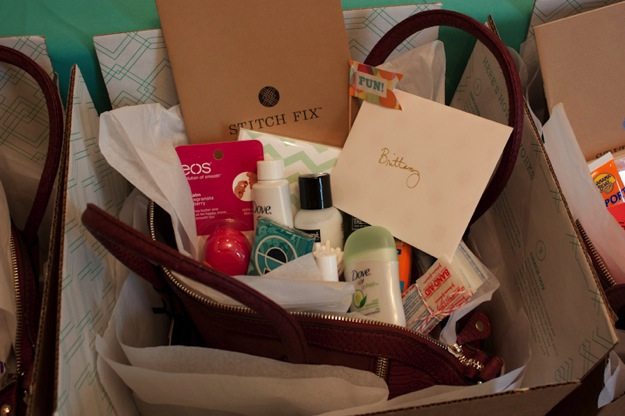 A few of us did a little exploring on Tuesday and then grabbed a quick dinner at a recommended restaurant called nopalito, a Mexican spot that focuses on purchasing local, organic ingredients. Everything was really fresh and tasty. If you go, get the fish tacos and the ceviche. Those were the group favorites!
Wednesday morning the fun began bright and early with a yoga class led by Sadie, the in-house yogi at Clif Bar (Luna's parent company) in Golden Gate Park. The Clif Bar employees are really lucky to have Sadie because she's a talented yoga instructor with a knack for demonstrating how to do poses correctly instead of just rushing through or collapsing into your own flexibility.
After a long day of travel on Tuesday this yoga session was exactly what I needed.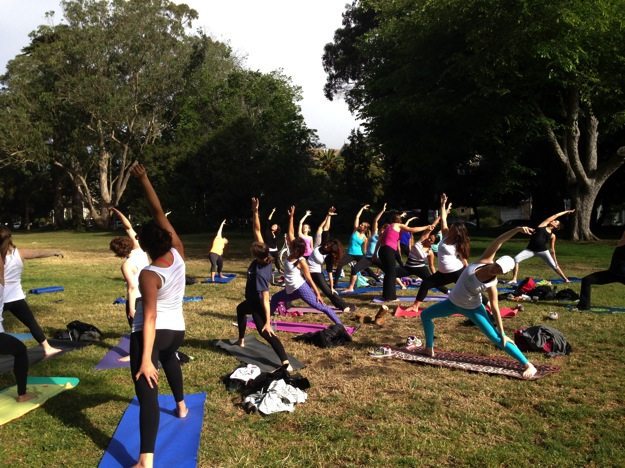 After yoga we headed out to the Stitch Fix headquarters for a behind the scenes tour.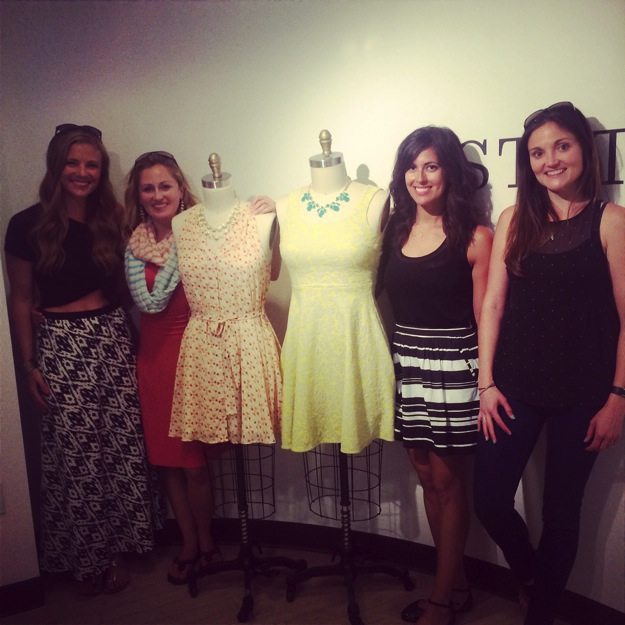 Here's Julie, Anne, Gina and I at the entrance of the office. I realize now that we kind of we kind of blocked the Stitch Fix sign. Oops.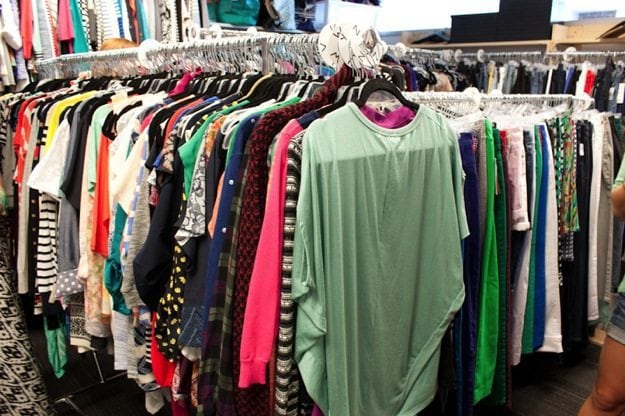 My favorite room at the headquarters was the sample room — a.k.a. a HUGE closet full of the the items that Stitch Fix has at moment. I'll take one of of everything please!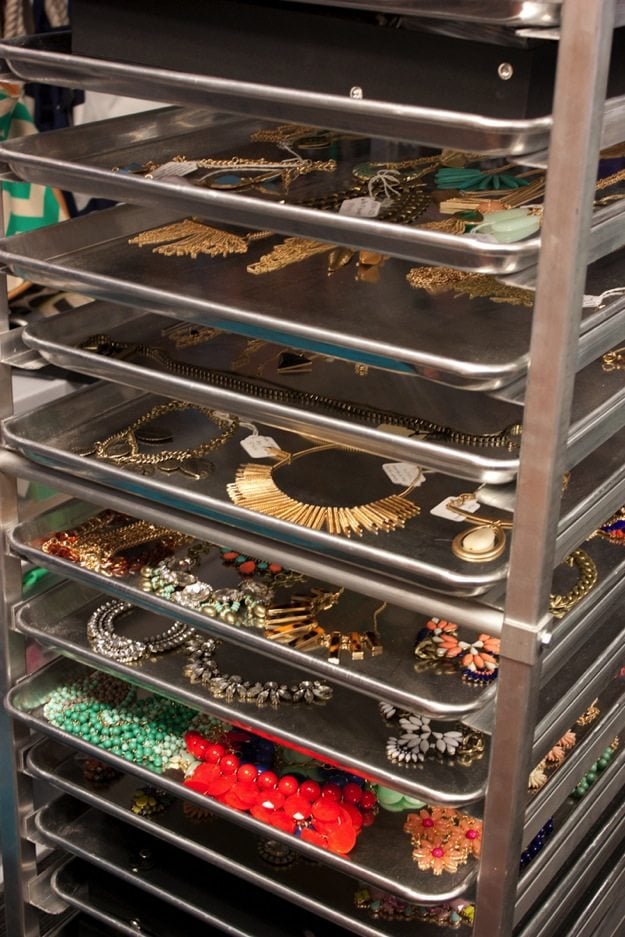 And don't worry, there were lots of clothes but the closet is also stacked with jewelry, scarves and bags.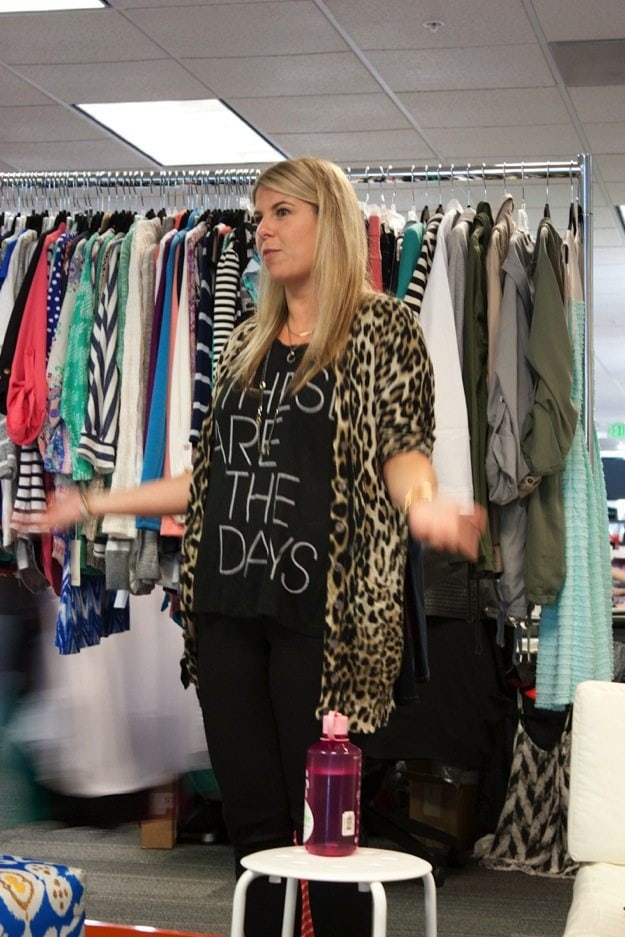 We met a few of the buyers and got to see some of the new items that are now is stock. It was cool to learn about what brands they partner with (many are local CA brands) and the type of items that are "in" right now (chevron print, flowy soft tops, delicate jewelry, etc). We also learned about the in-house brands that Stitch Fix owns (ex: 41 Hawthorn) and which items are best-sellers. I don't consider myself a fashion guru so all this into was super cool to learn about.
The buyers passed around a few of the items as we listened and I took photos of a couple things that I liked so that I can potentially request them for my next Fix. Insider tip — the Stitch Fix stylists LOVE it when the customer shares the links for their Pinterest account because they can really see what your style is and make your Fix more personalized. Also, if there's a Stitch Fix item that you see online, you can pin it to your Pinterest board (or request it specifically in the notes section) and they will try their hardest to get that item for your next Fix.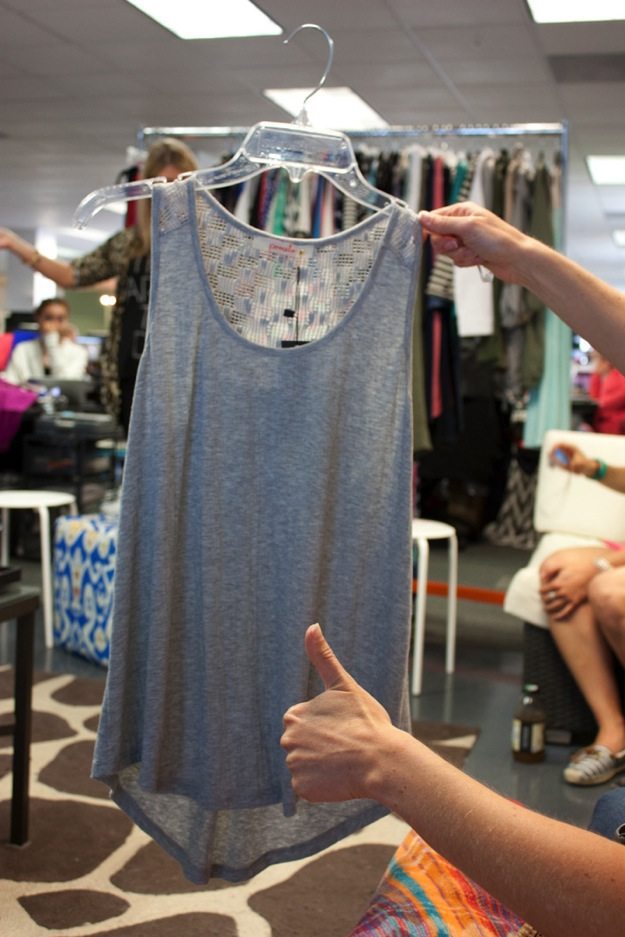 This top was super cute. Might need to request it.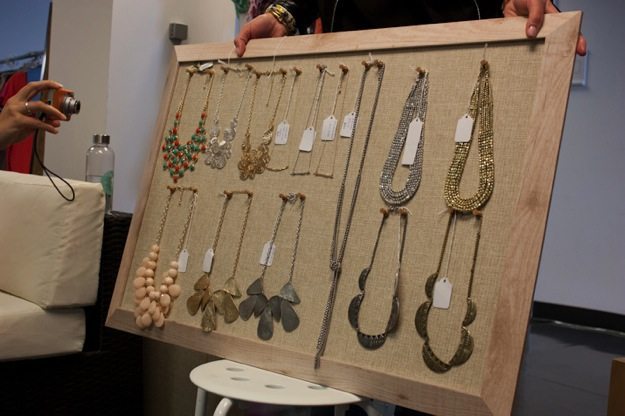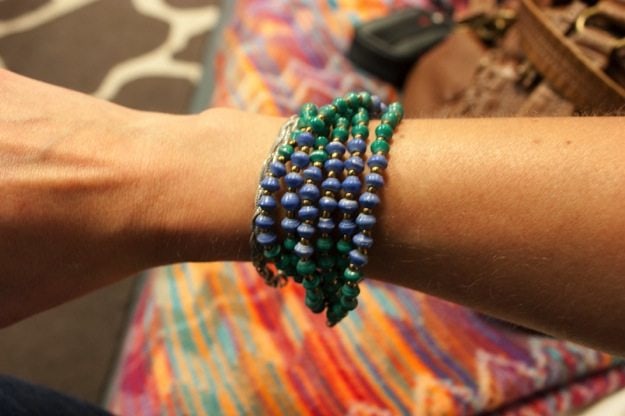 How cute is this beaded bracelet?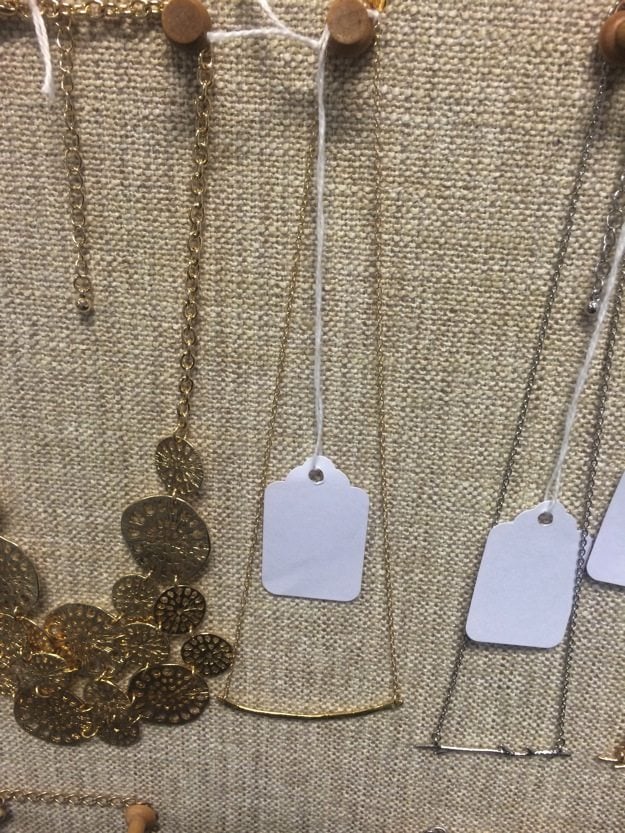 I've been wanting one of these bar necklaces for months so it's definitely going on the request list. 🙂
We had a nice little picnic lunch from Hayday right outside of the Stitch Fix office.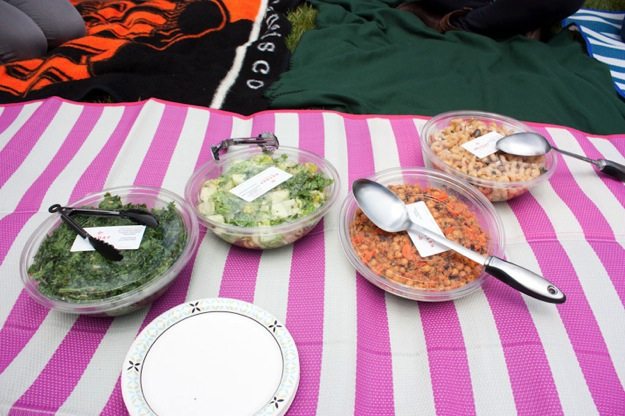 Everything was delicious but I think my favorites were the raw kale salad (surprise, surprise) and the Moroccan chickpea quinoa salad. I already have plans to recreate it once I'm home. 🙂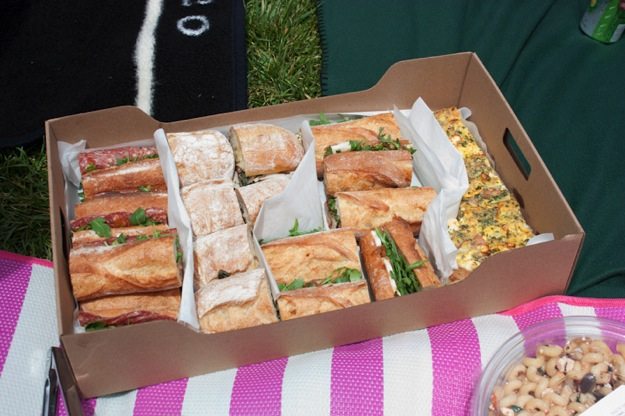 After lunch we split up into groups of three for a fitness photo challenge/scavenger hunt that had us all over the Bay Area at different San Fran landmarks.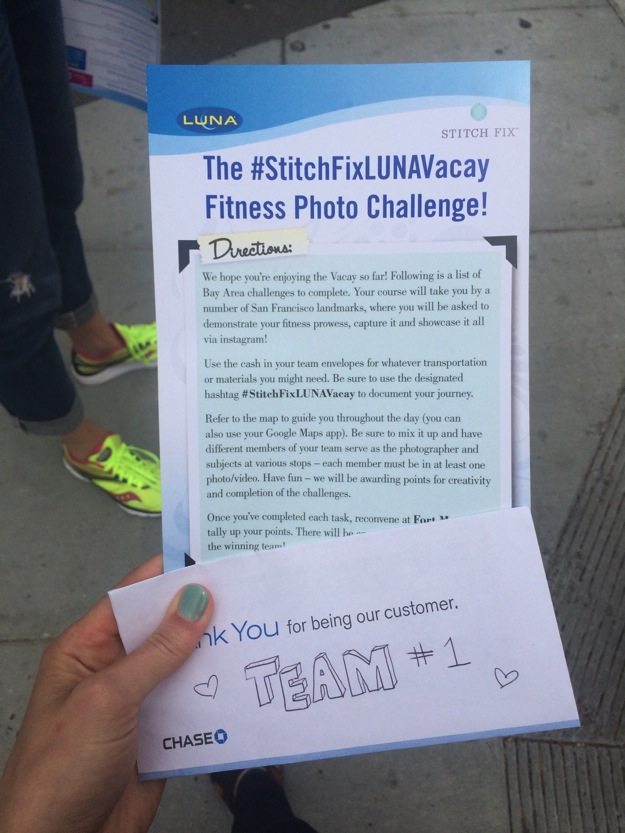 I was on team one with Monica and Bex. We got competitive and bolted from spot to spot getting all the photos that we needed.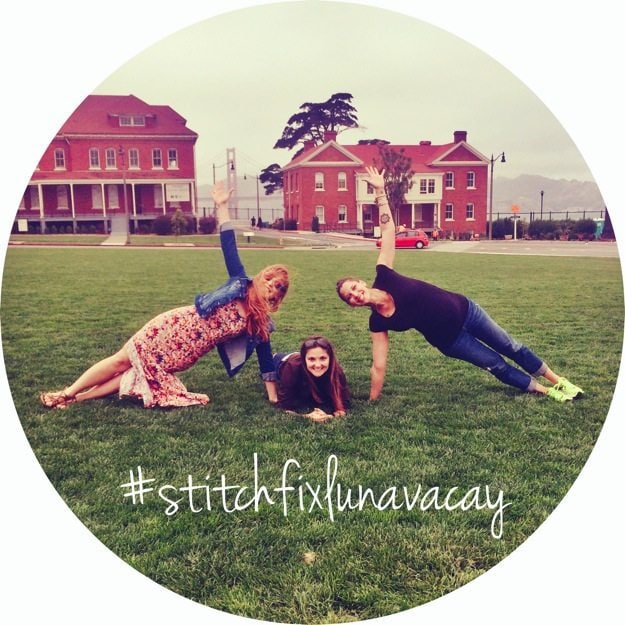 Planks on the lawn at the Presidio.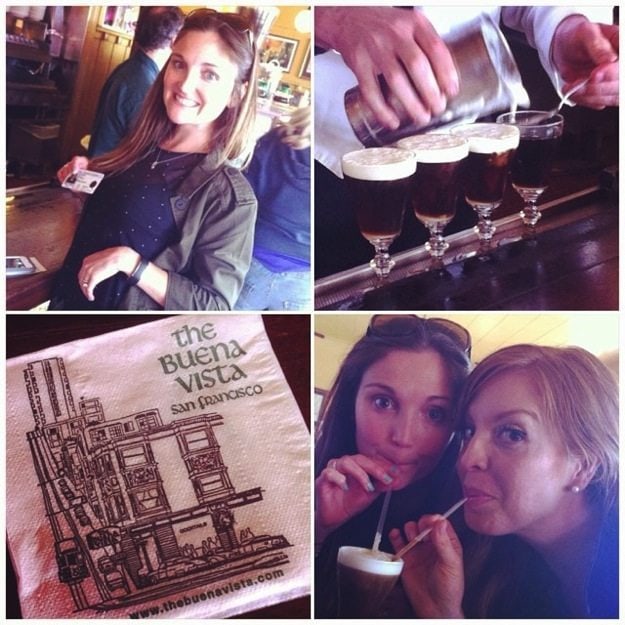 Irish coffee and morning stretching at Buena Vista, the cafe credited for introducing America to Irish Coffee back in 1952.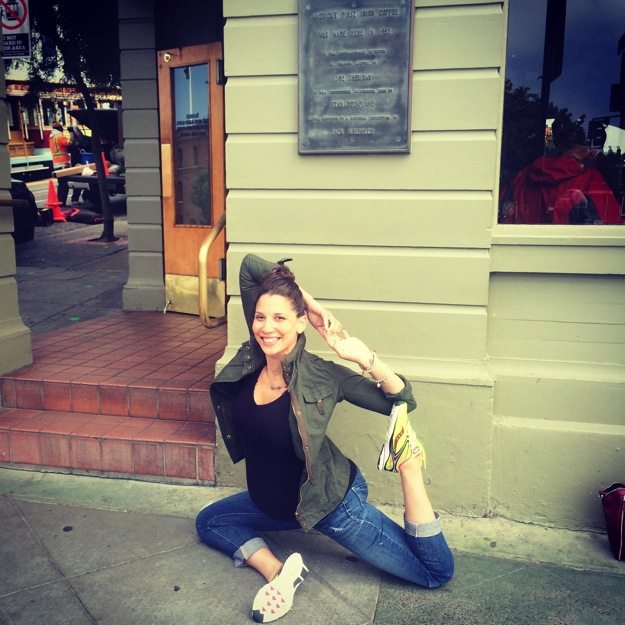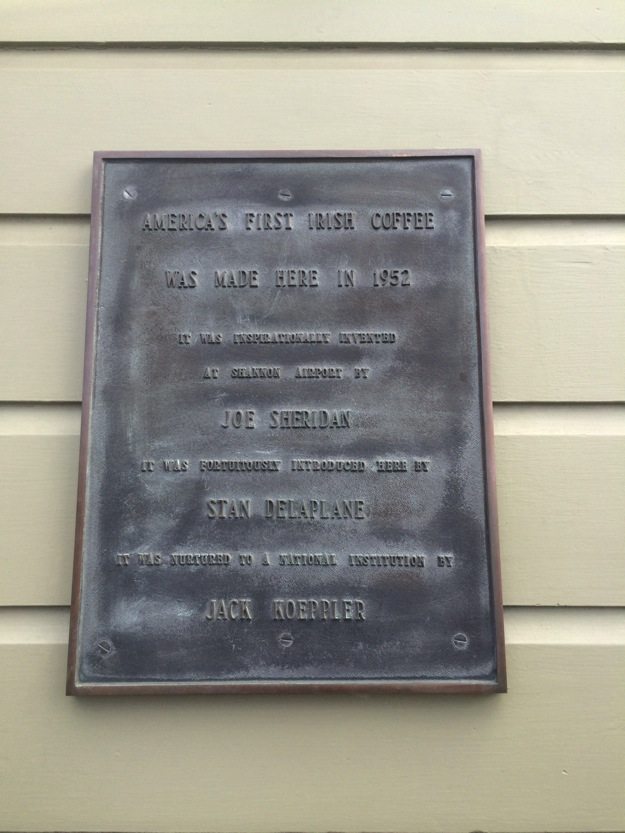 Jumping for joy with the Golden Gate Bridge in the background.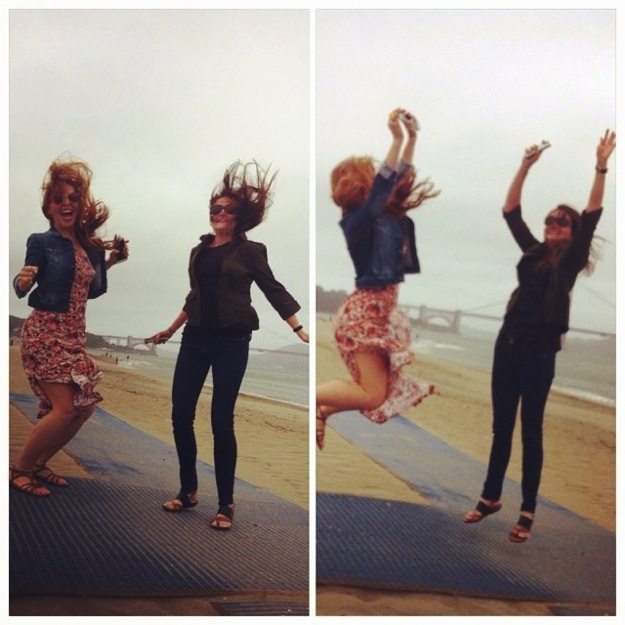 Biking at Ghirardelli Square. This one was the toughest because the bike rental company thought we were crazy and didn't feel comfortable letting us borrow a bike. 5 minutes and $30 later, we got the shot that we needed.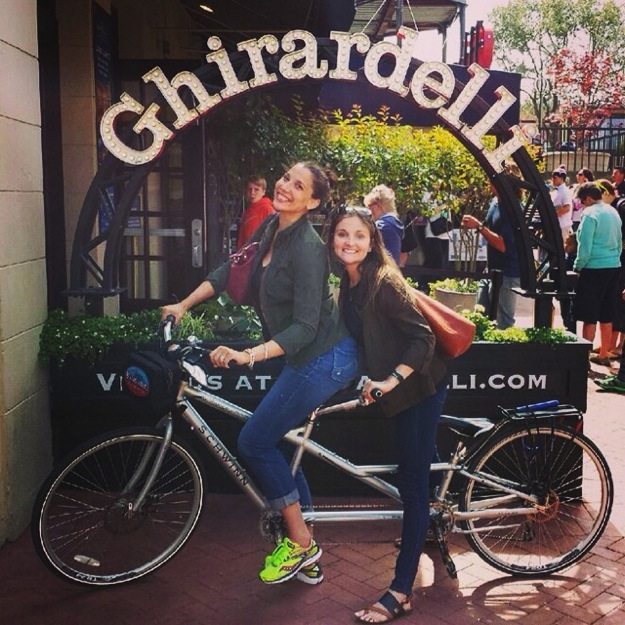 Showing off our yoga poses at the Palace of Fine Arts.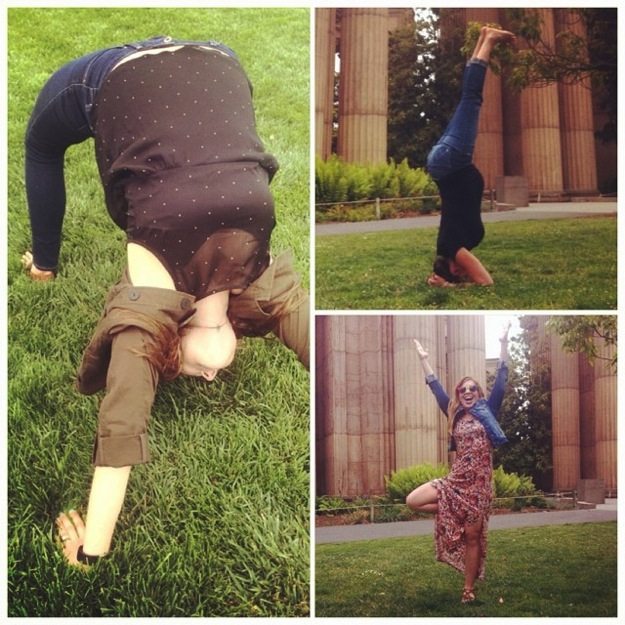 These pictures don't do it justice, but the Palace is beautiful. It looked like something out of a movie. If I lived in the city I would want to go there every day.
Last but not least, we showed off our dance moves on Lombard Street. You HAVE to click over to see the video of this one — we even had several tourists join in on the fun!
The challenge was an awesome way to explore the city and bond with the other ladies on the trip. My team submitted all our photos and made it back to the finishing area with over 15 minutes to spare! Pretty impressive!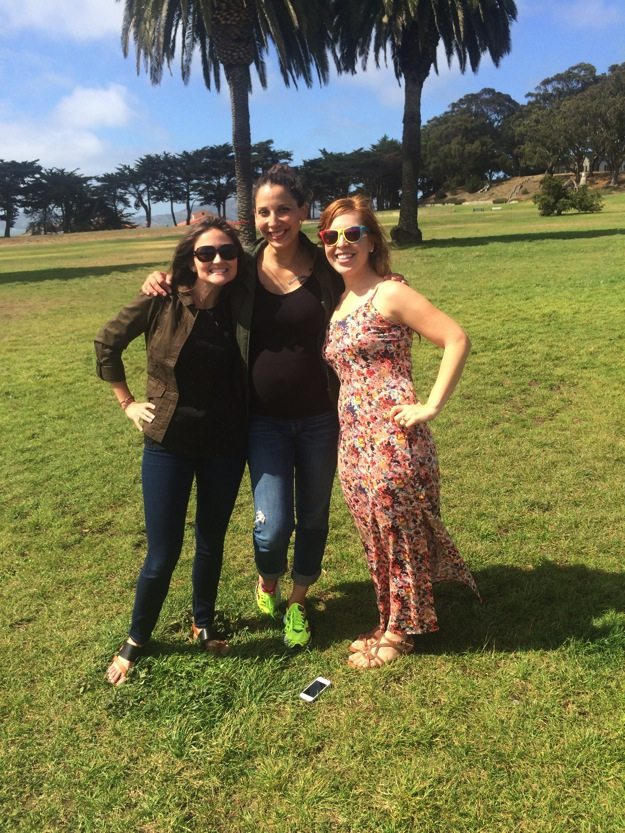 Team One = winners. The prize is still a secret but I have a feeling it's going to be pretty good! 🙂
Alright this post is getting a little long so I'll be back with more details about our trip soon. Until then, have a lovely weekend.
Have you been to San Francisco before? I have been three times before this trip but it was always for blogging conferences or for work. This trip was awesome because I actually got to explore the city a bit more and see some of the big landmarks I hadn't seen before like Lombard Street and The Palace of Fine Arts.