Woo-hoo, the 2nd Annual Foodbuzz Festival weekend is finally here! I had such an amazing time last year I knew I couldn't miss the chance to see all my blogging friends, meet new ones, and enjoy the delicious food that San Francisco has to offer.
Isaac was a trooper this morning and woke up to take me to the airport at the crack of dawn (aka 4:30AM). I slept almost the whole first leg of my flight and before I knew it I was in Atlanta meeting up with Meghann and Carolyn!
Meghann and I realized that we were on the same flight and decided to sit next to one another – chatting and WI-FI definitely made the flight to the west coast go by faster.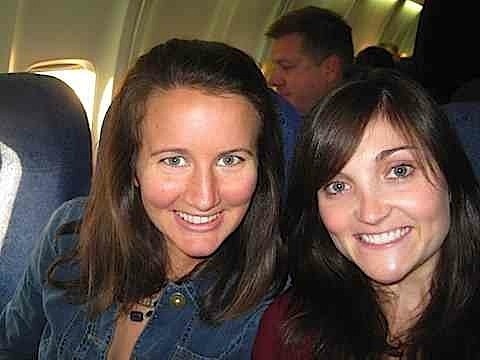 Thanks to the lovely Meghann for letting me snag this photo from her blog. My camera was packed away so I didn't take any photos at the airport or while in flight. But no worries, you're not missing out on much- just a cup of instant oats I made with hot water from Starbucks. I've found that bringing a packets of instant oats for early morning flights works out great. Any shop that serves coffee or tea at the airport will more than likely give you a free cup of hot water. Cheap and easy!
The second flight was loooong but soon enough we were in San Fran getting into a white stretch limo!!!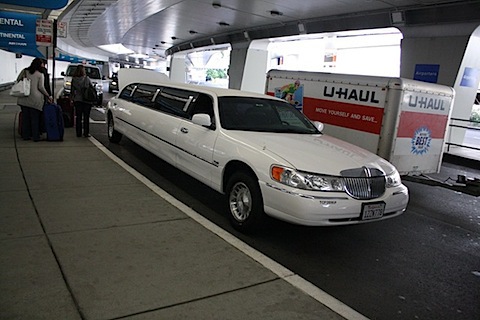 Turns out the limo ride was cheaper than taking a cab to the hotel. Plus, I never had the experience of riding in a limo to prom so this sort of makes up for it. 😉
We arrived at the hotel, grabbed our badges and swag from the registration desk and then headed straight out to get lunch.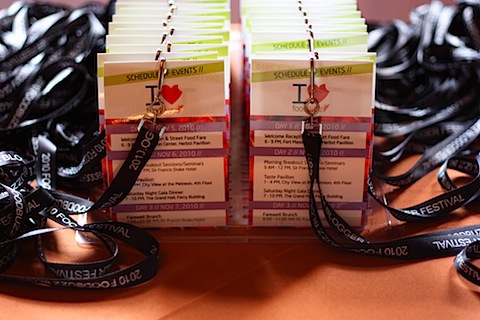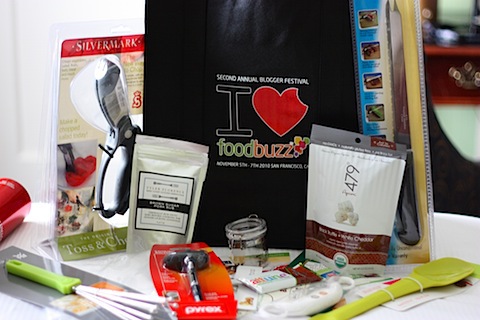 By the time we grabbed lunch it was about 5PM on the east coast (almost dinner time in my book) so needless to say, I was starving or starvin' marvin' as my mom would put it. 🙂
We were having a hard time finding a place to eat until a lady walking down the street recommended Mocca, a cute little cafe that completely fit the bill for a late lunch.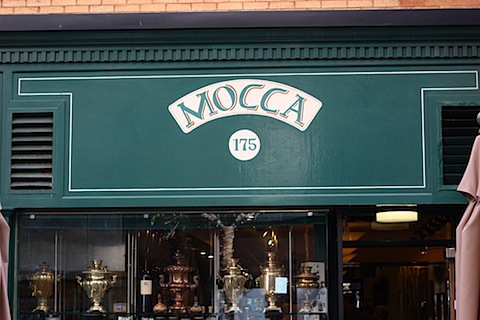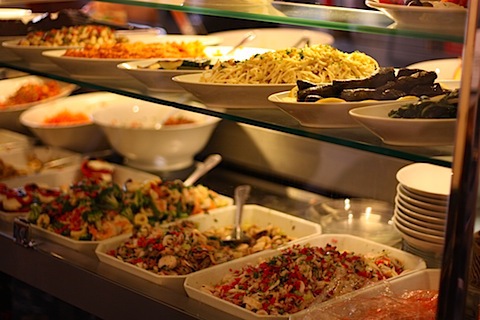 I ordered the vegetable sandwich with roasted eggplant, tomatoes and mozzarella on a baguette.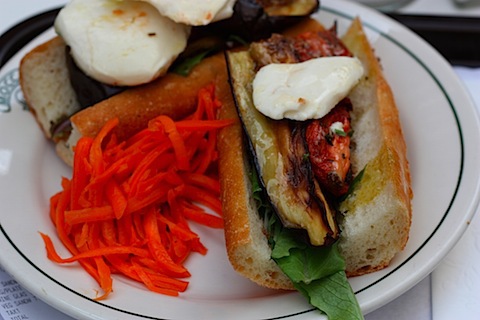 This was delicious and hit the spot. I think I could eat roasted vegetables everyday! They're just so good.
There wasn't much seating indoors so we all ate outside and enjoyed the nice weather. The setup definitely reminded me of a restaurant in Italy. So cute!
Here's a shoot of the ladies: Monica, Meghann and Holly.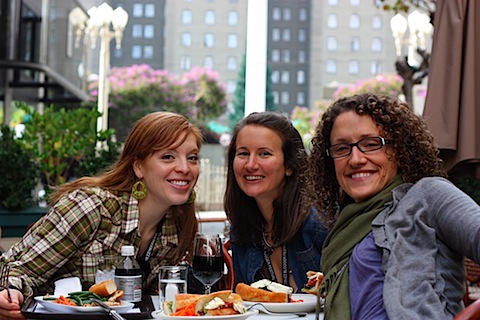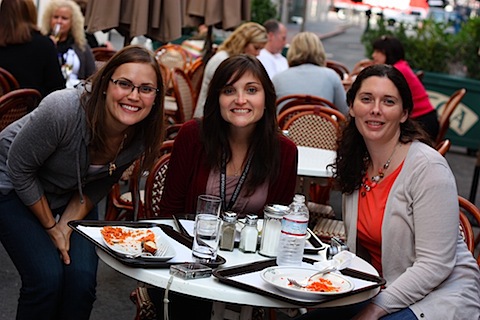 Hooray. Now that I'm actually here, I'm beyond excited for the next couple days! Time to get off the computer and go explore…