Happy Tuesday from the air. I'm on a plane headed to San Francisco as I type. I'm super excited for the trip and will be sharing more details soon, but for now I'll give you a recap of our party packed weekend. The weather was absolutely BEAU-TI-FULLLL and perfect for attending cookouts — a good thing considering we went to FOUR throughout the weekend!
Here's how it went down:
Friday was Isaac's last day of school and our friends, Britt and Bren, invited us over to grill out at their place.
By the time we arrived they already had a spread of appetizers ready for munchin'.
Hummus, veggies and pita chips.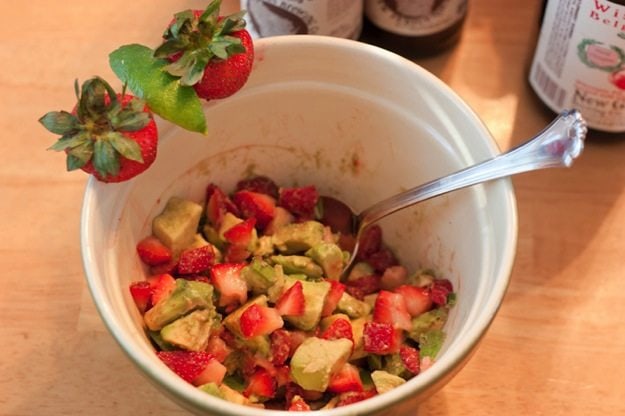 Cinnamon sugar tortilla chips and strawberry-avocado salsa. This was so good! Isaac couldn't stop talking about how delicious the chips were so Britt let him take the leftovers home. 🙂 I have a feeling he'll be requesting that I make them for him again sometime soon.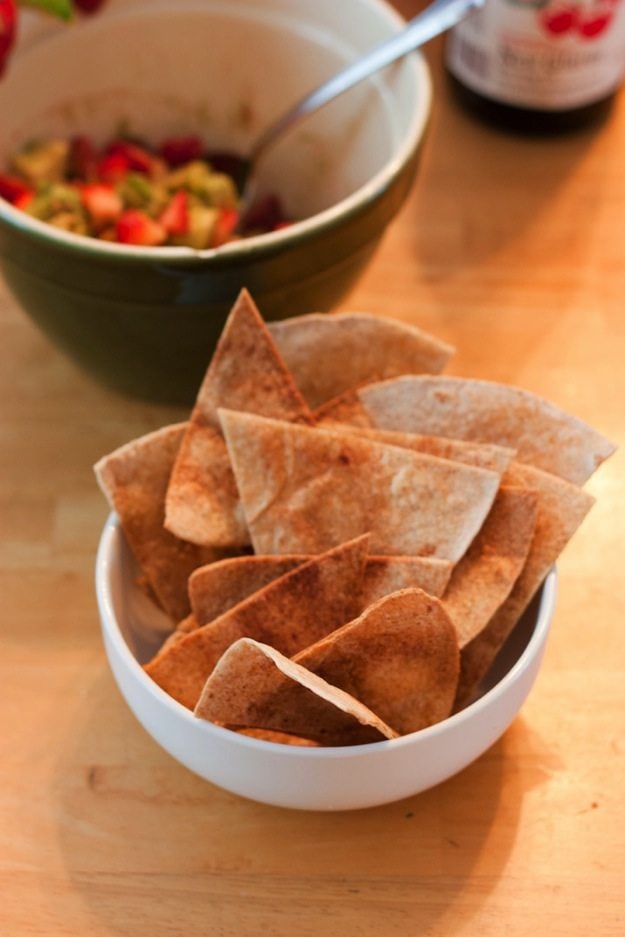 After snacking and chatting we fired up the grill for dinner. Here's my plate with the salmon, roasted veggies and my garlicky kale salad. Everything was delicious especially the roasted veggies. I could have eaten a whole plate of the roasted veggies as my meal!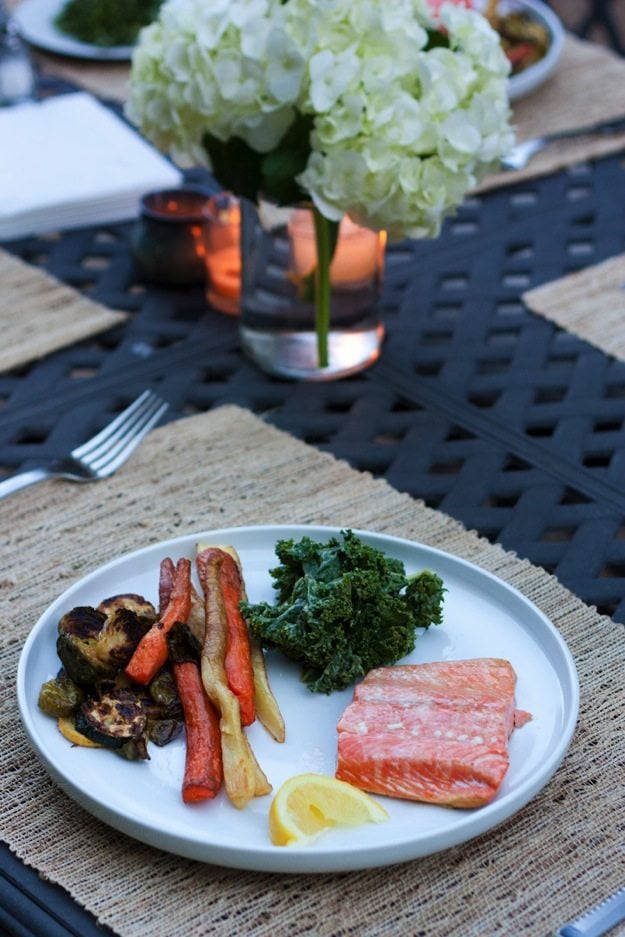 Despite the fact that we only live a short car drive apart, we're all busy and we don't get to see Britt and Brendan as often as we'd like. It was really fun to have dinner, relax outside, catch up and play cards with them.
Saturday was whirlwind of parties! It all started with the RVA Fit Party, a fitness expo hosted by Health Warrior and Boho Cycle Studio.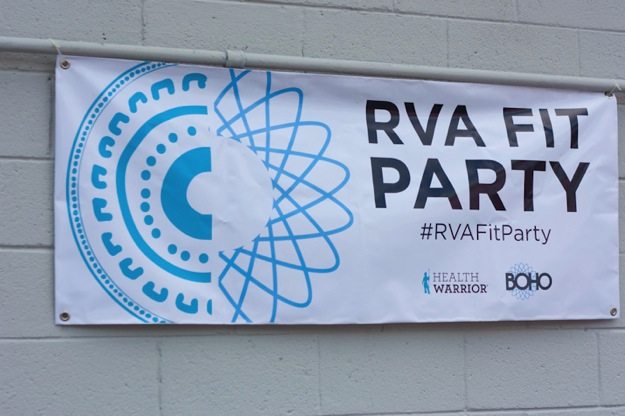 I attended a cycle class that morning and then checked out the expo. I've been to Boho Cycle several times before and it's awesome — the music is always pumping and the instructors that I've ridden with are full of energy and motivating.
I also like that they include an arm exercise tracks within some of the classes. These are called "Boho Body" classes and you use light weights to work your triceps, biceps and shoulders while spinning. I like the change of pace and although the weights are small (2-5lbs), you do a ton of reps so your arms are burning by the end.
They also give you a chilled lavender towel to wipe off with as class is winding down. This is hands down my favorite part. 🙂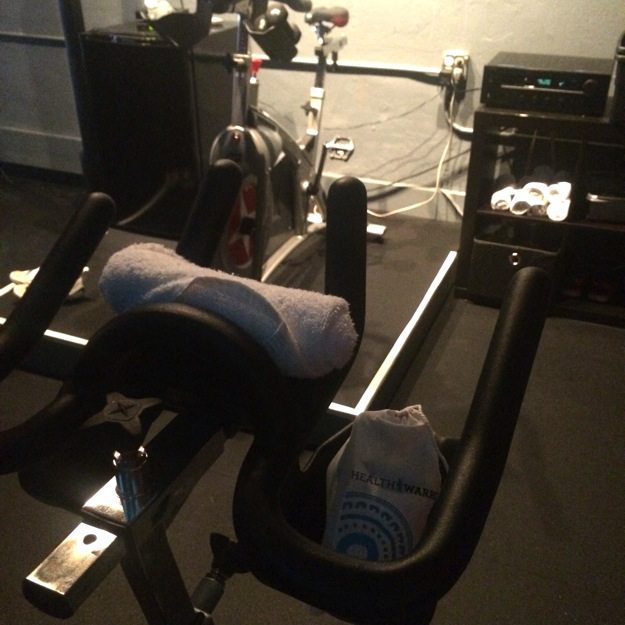 Here I am with the Boho Cylce Studio co-founder, Shannon, after the ride. She's an amazing instructor and she also gets the award for cutest baby bump. 🙂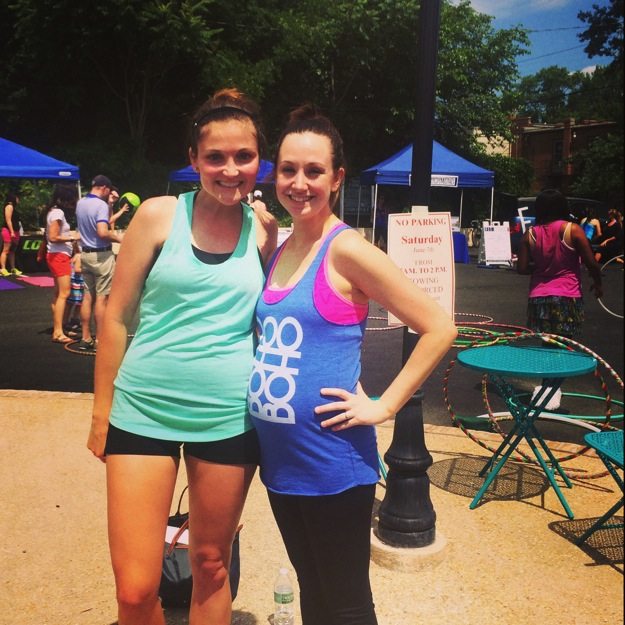 There were a ton of RVA fitness companies at the expo. From Richmond Barre to Goatacado (my favorite food truck in RVA), Fit Richmond, Road Runners, Bombshell, CrossFit Addict, CO2Fit and more. There was also free iced cold-brew coffee from Blanchard's Coffee and lots of Health Warrior chia bars to sample.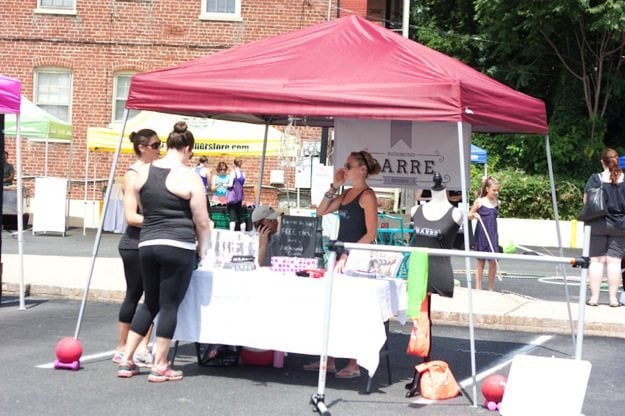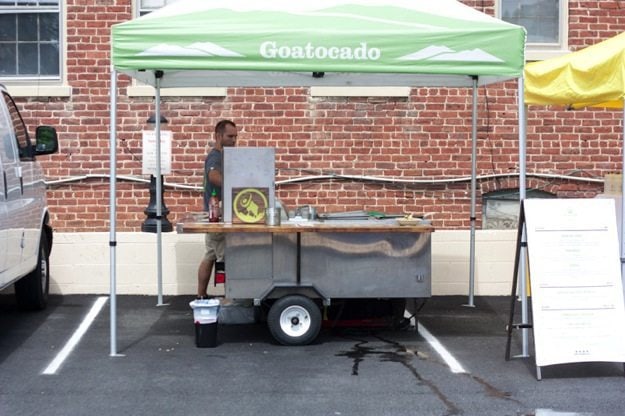 I finally mastered hula hooping!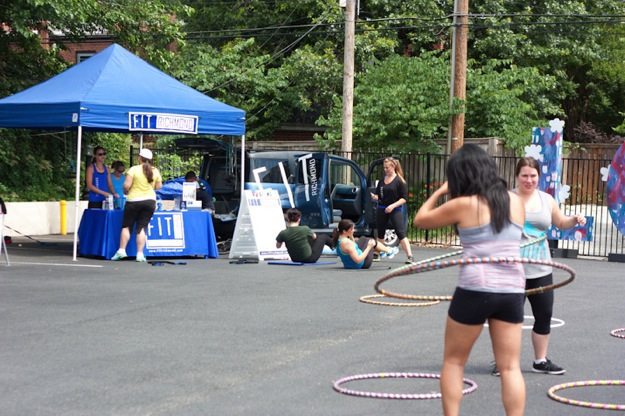 After the Fit Party, Isaac and I hopped in the car to head to a joint birthday party for my nephew (turning 2) and my niece (turning 21).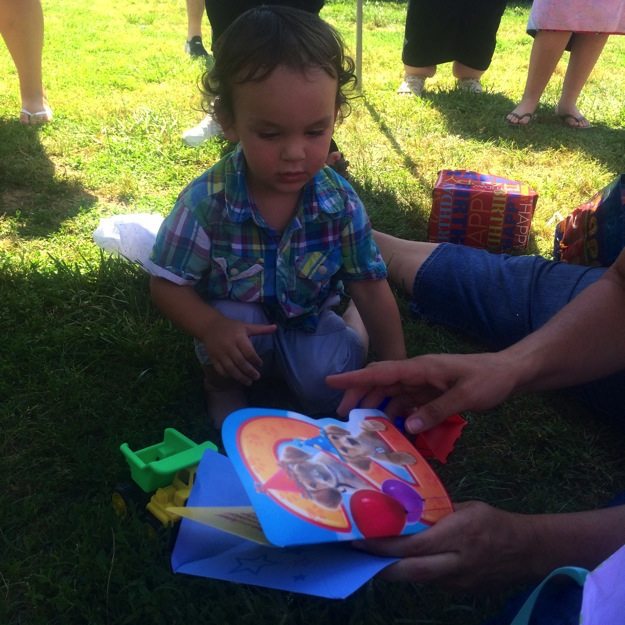 Family fun! 🙂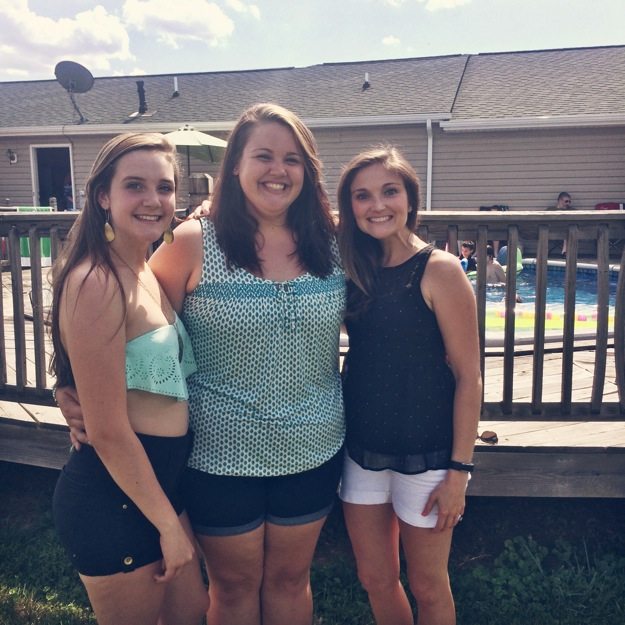 Yes, both of my nieces are taller than me. It's cool.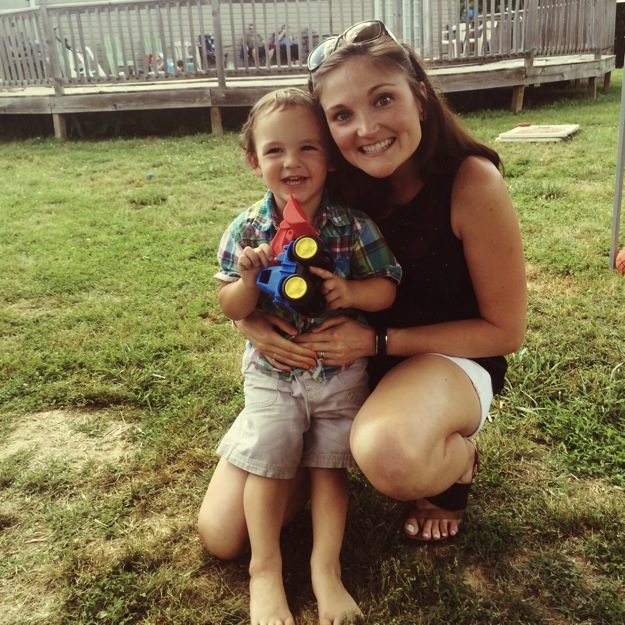 The birthday boy!
After celebrating with my family for a while we headed back to Richmond for a friend's birthday cookout. I didn't get any pictures but the food was great and we had a blast sitting on their back porch enjoying the company and the nice weather. Another highlight — Isaac and I almost won a game of cornhole. I was on fire BUT sadly we ended up losing at the last minute. Dang it!
Luckily we only had one cookout on Sunday. so we spent the morning relaxing. Well, I relaxed and Isaac hung our new kitchen curtains. 😉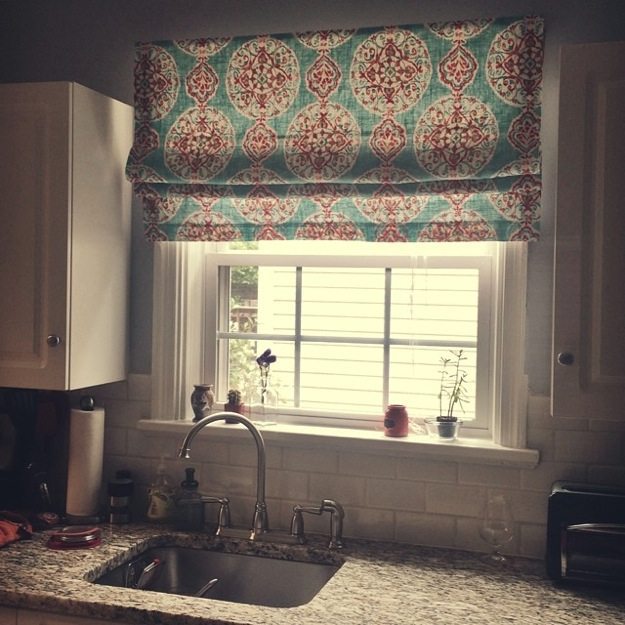 I'm in love with them! Our friend Allison made them for us using fabric from u-fab, a local fabric store. She made some for our pantry/laundry room and our bathroom too. It's amazing how much window treatments can affect the look of a room.
Sunday evening we attended one last cookout to finish out the weekend strong — this one was a First Communion party for a friend's daughter. Again, no photos but there was a ton of good food and craft beer involved. They had fresh cherries and pistachios out for snack and I'm pretty sure I ate my weight in both. haha. The weather was breezy so we all kept commenting about how it felt like we were at the beach. It was the perfect way to end the weekend.
Did you attend any cookouts last weekend?  What's your favorite summer cookout food? My favorites are grilled veggies and fresh fruit. This weekend I had so much fresh fruit at the parties — watermelon, cantaloupe, cherries and raspberries!