Hey friends! It seems like forever since I've updated you all on my workouts so I figured I would take some time to do that today. 
If you follow me through Twitter, Facebook or Instagram, you probably already kind of know what I've been up to but I'll go into a little more detail here.
After getting advice from Moni about how to reach my 2013 goal of looking and feeling amazing in my wedding dress, I worked out on my own for about a month. It was going fine, but I was babying my knee a little bit and back with my same routine of working out every day but not really pushing myself or being consistent with the types of workouts I was doing. I really wanted to give it all I got (change requires change, right?) so I reached out to my Twitter friends for advice on a good personal trainer and before I knew it, I was training with Julia of FIT Richmond.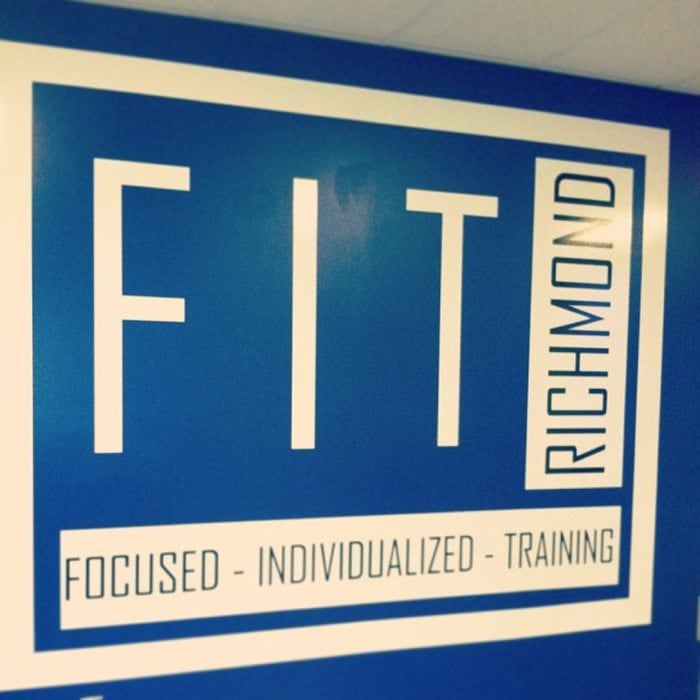 I meet with Julia two days a week and also take some of the group fitness classes they offer at the gym. She has me doing short cardio bursts with strength training mixed in — bodyweight exercises, weights and even some exercises with TRX equipment. She's always switching up the type of workout that I do and really pushes me to go further than what I would do on my own. She also makes sure I'm doing things with proper form so I don't injure myself, which is really important to me after my knee injury. 
I've found that I'm normally pretty motivated to get to the gym or put my sneakers on for a run but having someone that's checking in with me and keeping me accountable by asking what my other workouts are for the week and what I'm eating has been super helpful. I'm still struggling with perfecting my eating (I'm a snacker and love carbs) but it's a work in progress. 
On the days I don't have personal training sessions I've been taking the group classes at FIT Richmond, doing cardio at the gym, running outside or taking Barre classes (more on that in a sec). The new "Something Blue" Cardio routine from the Tone It Up girls has been my go-to cardio as of late.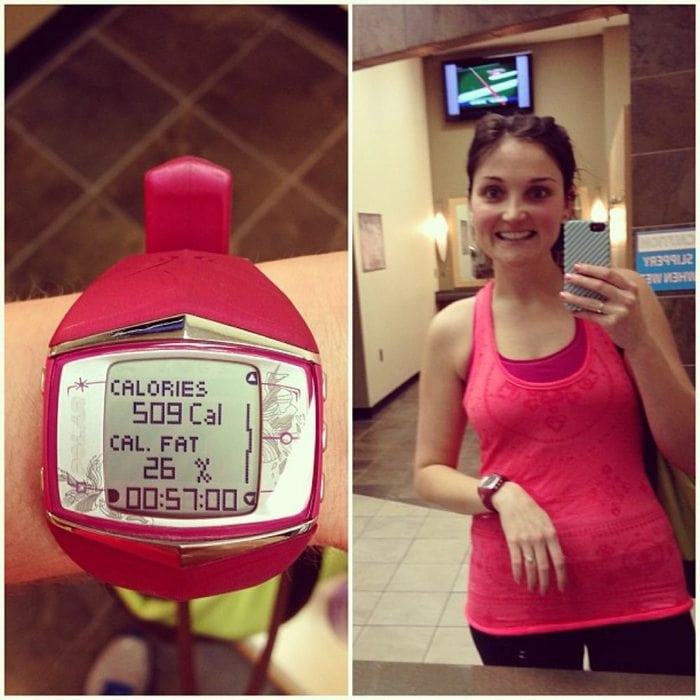 I even went out and bought new running shoes. Since my knee injury back in November, I haven't been doing a ton of running but now that I'm adding it back in (slowly but surely) I decided it was time to invest in a new pair. These are just the upgraded model of the Asics I always buy.
I remember the first time I went into Richmond Road Runners and was instructed to buy a certain pair based on how I ran and what I needed out of a shoe. I was like, "Wait a minute, I don't get to pick which color I want?" haha. I've since learned it's for the best and every time I buy new shoes I just buy the upgraded version of the same shoe because it works.
I was excited because this time around they had a black pair and I've never owned black sneakers!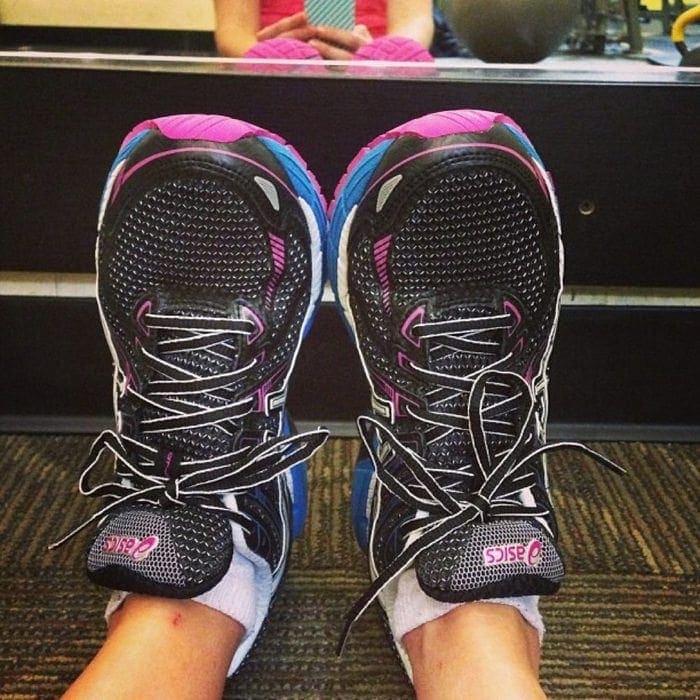 I'm so hardcore now.
The other workout that I've added in is Barre. I had taken Barre classes before at local studios (Richmond Barre and The Local Barre) and enjoyed it but neither of these locations is super convenient for me. The Barre Boutique recently opened near me and I'm now taking at least one or two classes a week.
If you've never heard of Barre, here's a brief intro: it's a class that's typically done at a studio that has a ballet barre. The workout combines pilates, yoga and ballet moves as well as exercises with body weight/light weights. The classes are high energy with fun music and the instructors really push you to feel the burn. You use pretty light weights (see the 1 and 3 lbers in the photo below) so it wouldn't seem that tough if you're watching someone do the moves but my body (especially my legs) are always shaking by the end and I'm typically sore in my core and legs after the workouts as well.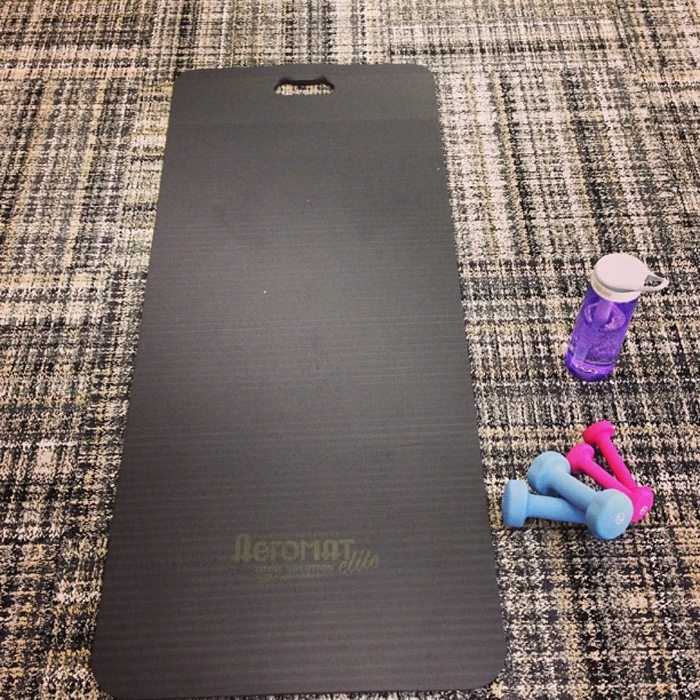 So to break it down, this is what a normal week of workouts looks like for me right now:
Monday – Personal Training session (1 hour)
Tuesday – Cardio on my own //  Spin class (30 mins – 1 hour)
Wednesday – Personal Training session (1 hour)
Thursday – Cardio on my own (30 mins – 1 hour)
Friday – Circuit class at FIT Richmond
Saturday – Class at FIT Richmond or Cardio on my own (30 mins – 1 hour) or Rest 
Sunday – Barre class (1 hour)
As for the results I'm seeing, Julia at FIT Richmond weighed and measured me when I started on February 13 and we redid the measurements last week on March 13. I'm up 1.4 pounds overall, but down .5% in body fat and up 1.4 pounds of muscle mass. I'm also down .75 inches in my waist, .25 inches in my abdomen and .25 inches in my thigh. Since I'm not trying to lose weight, just lose fat and look more toned, I'm really happy with the results and can't wait to see what happens after another 4 weeks!  I'll be sure to give you all an update. 🙂
Have a great evening.