Pure Barre: 5 Tips for Newbies
19
Published Jun 27, 2014, Updated Dec 19, 2020
Happy Friday! I hope you had a great week and are ready for the weekend. This Fit Friday I want to tell you a little bit about my latest workout obsession — Pure Barre.
I have been to barre classes before and was going regularly (once a week) for a while, but Pure Barre just came to Richmond this year and thanks to Alyssa I recently tried it for the first time. I bought the new client special early last week and after only two weeks of going 3-4 times a week, I can see why people rave about it. I'm officially hooked!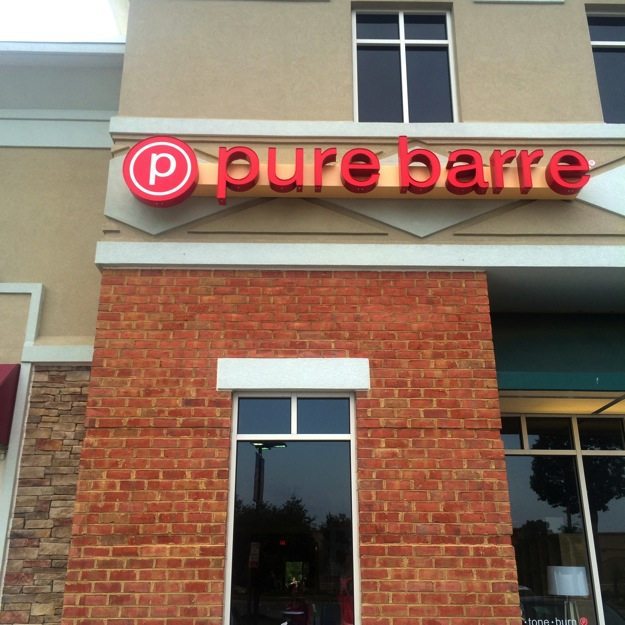 So what's so great about Pure Barre?
It's a 55 minute full-body, low impact workout concentrating on the areas women struggle with the most: hips, thighs, seat, abdominals and arms. The workout is broken into different strength sessions where you focus on tiny isomeric movements using a specific muscle group (arms, thighs, booty, abs). After each strength section, there's a stretching section which helps create long, lean muscles without bulk. <– Exactly what I'm looking for!
The workout is fast paced and requires focus and concentration, which allows you to block "life" out during class, creating the mental benefits similarly obtained by practicing yoga or meditating.
There's minimal equipment used — a small pilates ball, a band, a mat and weights ranging from 2-5 pounds. The weights may seem a little on the light side, but if you've taken a barre class, you know that they're plenty when you're doing isometric movements like those in Pure Barre. I always feel the burn.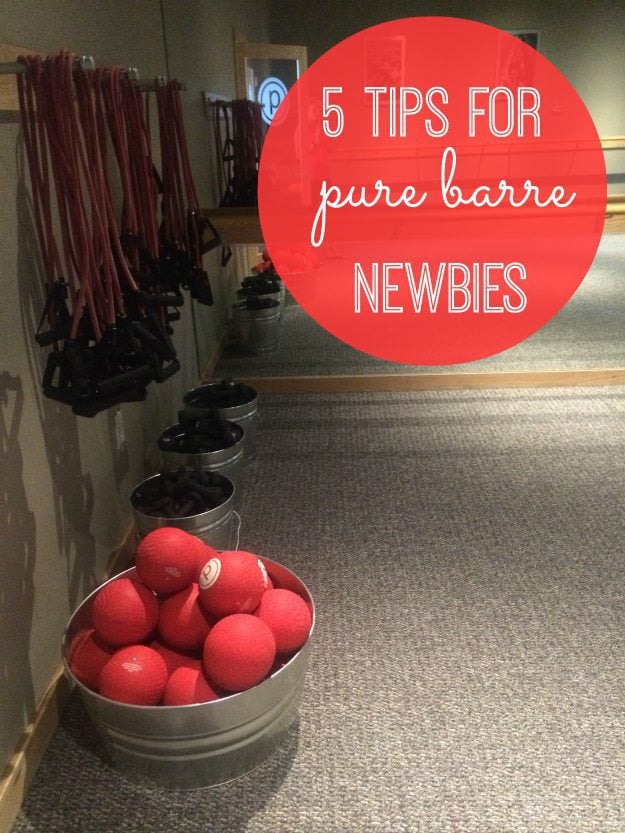 I haven't seen any major changes in my body yet (it's only been 2 weeks) but I have high hopes, especially after seeing Alyssa's before and after photos. I think it's like most workouts in that if you stay consistent you will see results and my main goals (strengthen my core, build my glute muscles and tone my arms) align perfectly with what Pure Barre is known for. I'm excited to see what Pure Barre does for me!
In the meantime, I thought I would share my top five tips for Pure Barre newbies (like myself).
Bring socks AND wear capris or yoga pants. Grippy socks are best so you're not sliding all around but any soaks will do. And if you forget them, don't worry, Pure Barre sells them at the studio. For the first class, I didn't bring socks because all the other barre studios I've been to don't require it. I was the odd man out in class (a.k.a the only lady not wearing socks). It was weird. A few classes later I made the mistake of wearing shorts. Also, not a great idea. In certain positions you use a ball or wrap a tube around your thighs and if you are wearing shorts you will not get the grip needed to keep the equipment in place — especially if you're a little sweaty or have lotion on. So slippery!
Sit near the front and listen up. Sitting near the instructor is a good idea so that you can peek over to see her doing the moves but sometimes the movements are so small it will be hard to tell what she's doing. The best thing to do is listen. The instructor's cues are really helpful for figuring out how to do each move correctly.
Focus more on the contraction of the muscle you're working than the actual move the instructor is suggesting. For instance the instructor might cue you to lift the leg, but really you want to be squeezing and contracting your glute muscle. That squeeze is what lifts the leg. And the lift may only be a centimeter to an inch. I like to put my hand on the muscle I'm supposed to be working to make the mind-body connection and make sure it's contracting. I find that this is really helpful during the seat and ab work.
Don't focus on the calorie burn. I made this mistake my first few times. I wore my heart rate monitor and realized that I only burned around 200 calories in a class. After a little research I see that many folks say you can burn up to 500 calories in a Pure Barre class but I think it all depends on the choreography, how hard you're working and your body size/body type. I'm also new and still learning the moves. More advanced folks probably burn more. BUT as I say, the calorie burn shouldn't be the focus — strength training has so many other benefits!
Have fun with it and don't get discouraged. It's like any other workout class —  it takes some time to fully get the moves and keep up with everyone else in class. There's no need to be embarrassed. Remember, all the other students in class were new at one point too and they are focused on their own workout/form, not watching you. I still have to come out of some positions because the burning or shaking is so intense. I don't let this discourage me. I just take a break and then get right back into it.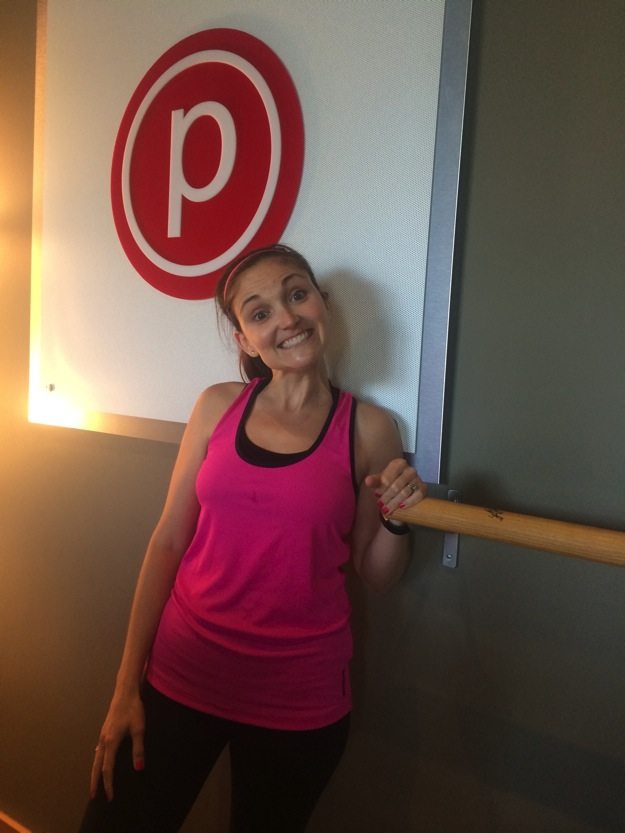 And here's what you'll look like after class — all smiles! 🙂
If you're local to RVA and interested in checking out Pure Barre, I've been going to the Short Pump location and really like it. Everyone is super friendly, all the instructors I've taken class with have been great and your first class is FREE!
Have you taken a Pure Barre class before? Do you have any other tips for newbies?