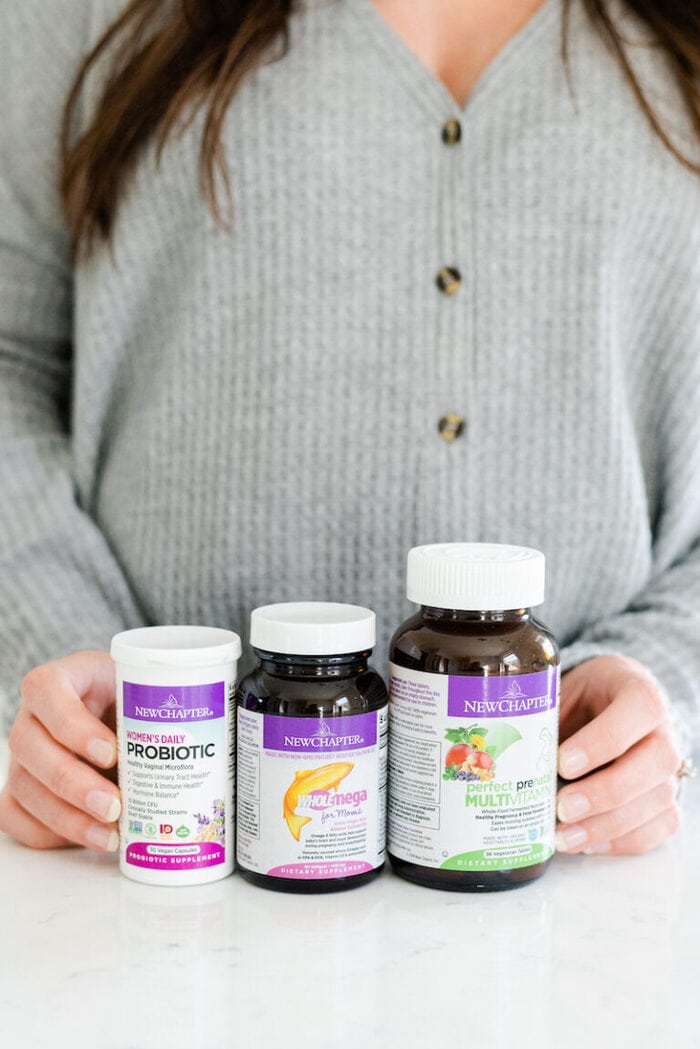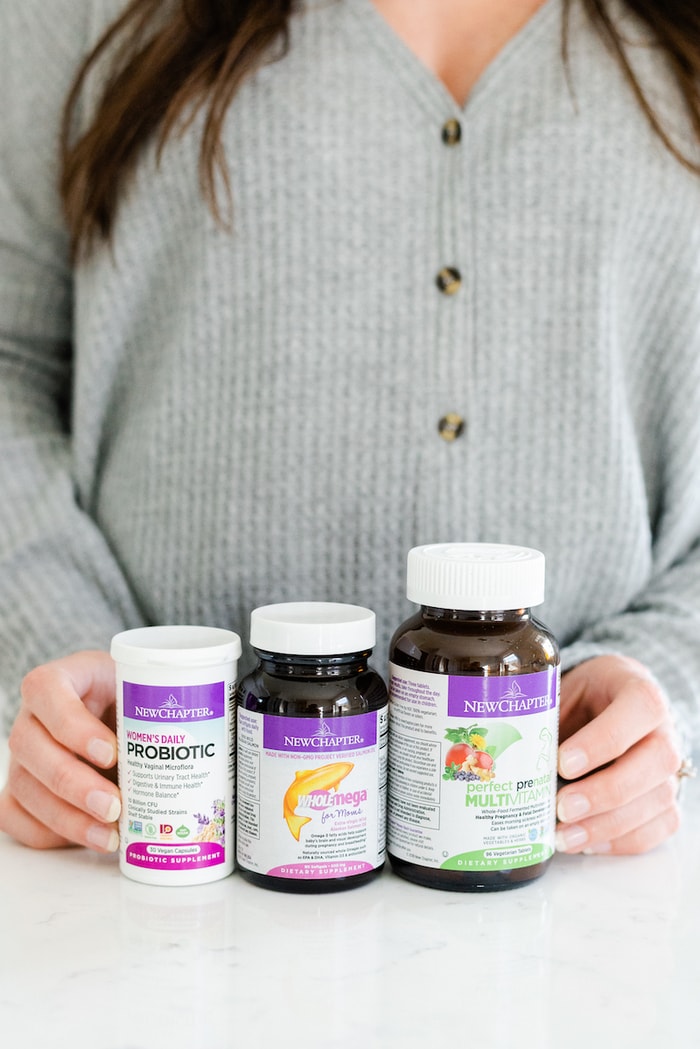 Probiotics
While the prenatal and DHA supplements are probably the most important supplements I've been taking during pregnancy, I also know that gut health is key, so I've been taking a daily probiotic specifically designed for women as well.
New Chapter Women's Daily Probiotic promotes a healthy vaginal environment that naturally defends against problematic yeasts and infectious bacteria and also protects the urinary tract. To be honest, I'm so happy I'm taking a probiotic because dealing with a vaginal infection while also being pregnant sounds miserable.
Of course, these probiotics also promote healthy immune function and gut health, which enhances your ability to absorb nutrients from food.
This particular probiotic supplement includes:
Probiotics to replenish gut flora and clinically studied to promote a healthy vaginal environment

Prebiotics that are fuel for the probiotics

Targeted herbs — with Chaste Tree to promote women's hormonal balance
As a reminder, this is my experience and I'm sharing what supplements worked for me during pregnancy. Please be sure to consult your doctor before adding any supplements into your routine.
*These statements have not been evaluated by the Food and Drug Administration. This product is not meant to diagnose, treat, cure, or prevent any disease.
Photos by the lovely Michelle Chu Photography.