A good friend of mine and rockstar blogger, Leanne, just got married! I'm beyond excited for her and so honored to be guest posting over on Healthful Pursuit while she's away enjoying her honeymoon.
When Leanne emailed me about guest posting she mentioned that the recipe needed to be gluten-free, dairy-free and peanut-free. I started brainstorming and ultimately got inspired from a meal at Kuba Kuba, a local Cuban restaurant here in Richmond. You see, the tostones at Kuba Kuba are ridiculously delicious, but definitely not the healthiest of options. With this little dilemma in mind, I decided to experiment with plantains to create something lighter with similar flavors.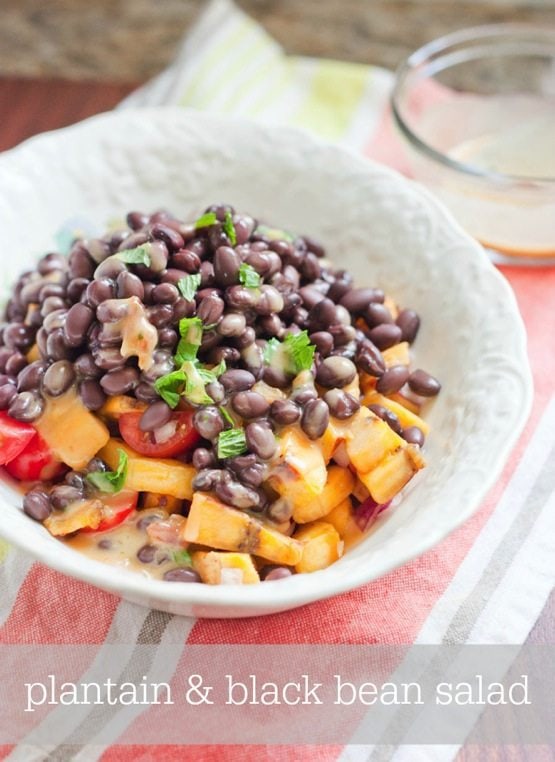 Not to toot my own horn (okay, maybe I am) but I have to say, the plantain salad recipe I came up with is pretty darn delicious. It combines coconut oil sautéed plantains with black beans, veggies and a naturally sweetened dressing. Hello, yum!
See the deliciousness for yourself by heading on over to check it out.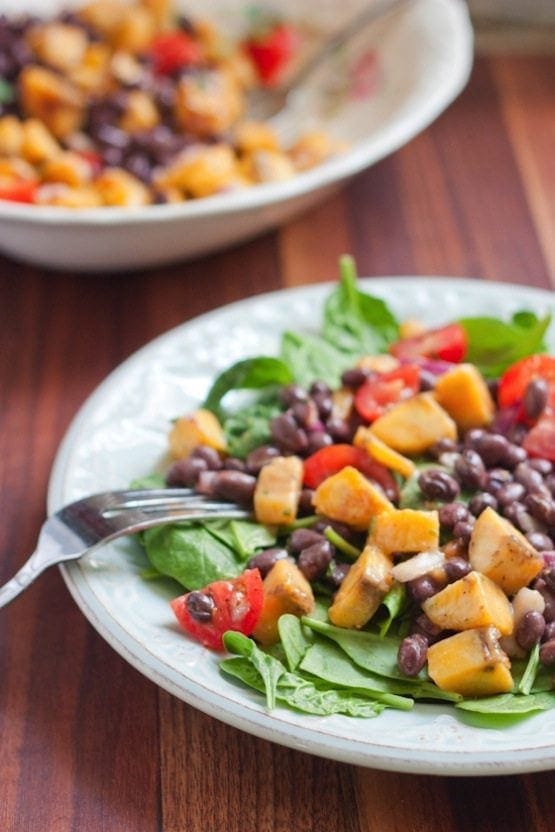 Side note: I don't know why the heck I waited this long to try experimenting with plantains. They're freaking awesome. Seriously. Plain plantains sautéed in a little coconut oil + sriracha = my new best friend. I might start eating that combo every day. So yeah, this definitely won't be the last time you see plantains here on EBF.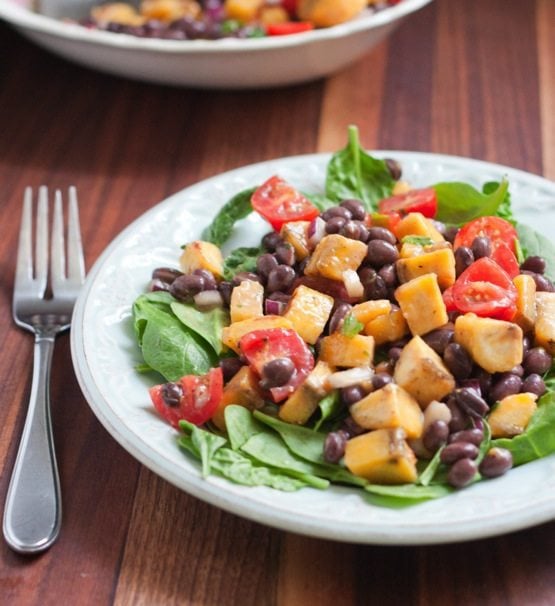 As an added bonus, Leanne mentions in the post that this recipe is approved for the Ramp Up & Wind Down of the Vibrant Life Cleanse Program (<–affiliate link) that she JUST released. Curious about the cleanse? It's a program for people that are ready to take better care of themselves and activate their most radiant self. It offers everything you could ever want to know about juicing and cleansing, 3, 7 and 9 day cleanse options as well as 55 original paleo, vegan and gluten-free recipes (with amazing photos to boot!).
I already have a copy of the program and love it. If you're interested at all, you can learn more here.
Pop over to Healthful Pursuit to see the Plantain and Black Bean Salad >>