Our Friday evening was relaxing and perfect. We cleaned up the house, Isaac cleaned the bathroom and folded laundry while I did the vacuuming (with our new vacuum!!!). We then went to work decorating our Christmas tree.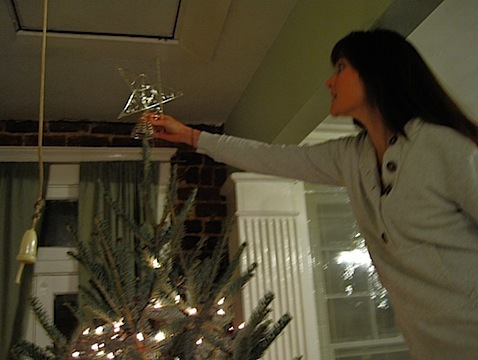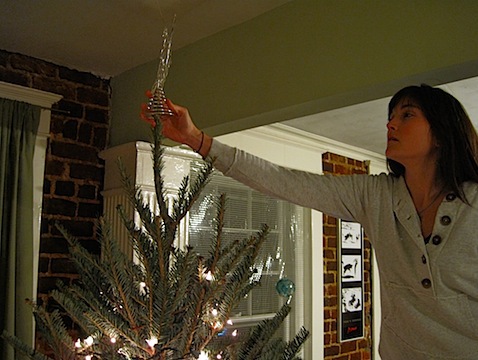 I had to get it juusst right.
Olive was in her most festive sweater!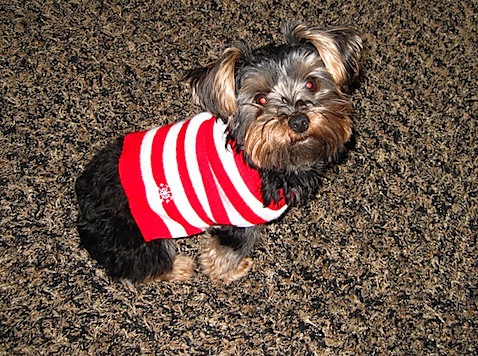 Twas the perfect evening indeed and I woke up to the perfect breakfast this morning as well. Zaydie's Granola contacted me about trying out some of their locally made (in Richmond!!) granola. Of course, I wanted to try this granola- who wouldn't?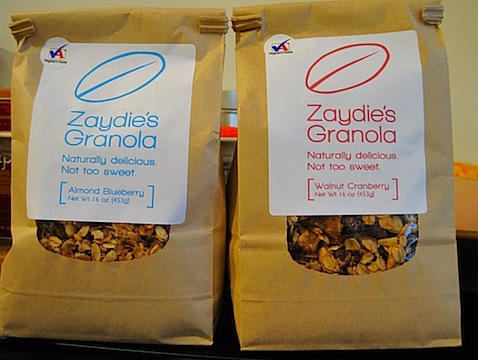 Shelley and Janice graciously sent me two bags to try- the Almond Blueberry and the Walnut Cranberry. I decided to open the Almond blueberry first and it went straight on top of my chia seed oats this morning.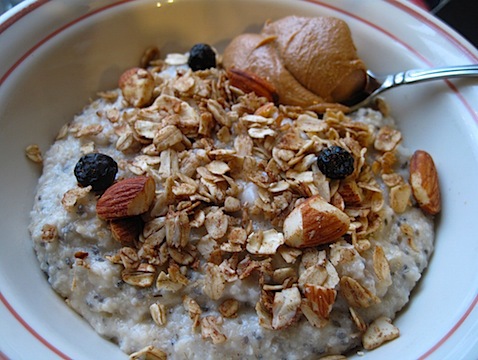 I love the real dried blueberries and large chunks of roasted almonds. Like the bag suggests, this granola is sweet, but not too sweet. I also like how short the ingredient list is!! (Rolled oats, almonds, honey, dried blueberries, canola, nutmeg, cinnamon, and vanilla.) It doesn't get much simpler than that folks!
If you're in Richmond I highly recommend checking Zaydie's out. It's a great product and it awesome when you can support local producers!! Here's where you can find it.
Alright, sorry this is short and sweet, but I'm off to a PHISH show in the wet and cold weather. Wish me luck!
-Brittany