The outdoors lover gift guide — a variety of gift ideas for the hiking, camping fun-loving lady in your life. From hiking boots to candles, hats and gloves!
Be real with me, how's your holiday shopping going?!? I'm basically just getting started, but I signed up to attend a gift wrapping party this weekend (which I'm super pumped about) so it has inspired me to get serious. I ordered a bunch of stuff online yesterday so fingers crossed everything arrives before Saturday. I'm not sure if I've ever mentioned it, but as I child I was fascinated by gift wrapping. I loved watching the people at department stores wrap gifts, I had my mom teach me over and over again how to fold the corners of package until I got it just right and even told my her I wanted to be a professional gift wrapper when I got older. So yeah, that explains why I'm so excited for the gift wrapping party. Eeek.
With gifts in mind, I have one additional gift guide to share with you today. A few weeks ago we shared two holiday gift guides (one for men and one for women), but this one is specifically for the active, outdoors lover in your life. While I like hiking and camping, Maria is the true outdoors lover here at EBF so she curated most of the guide. Enjoy!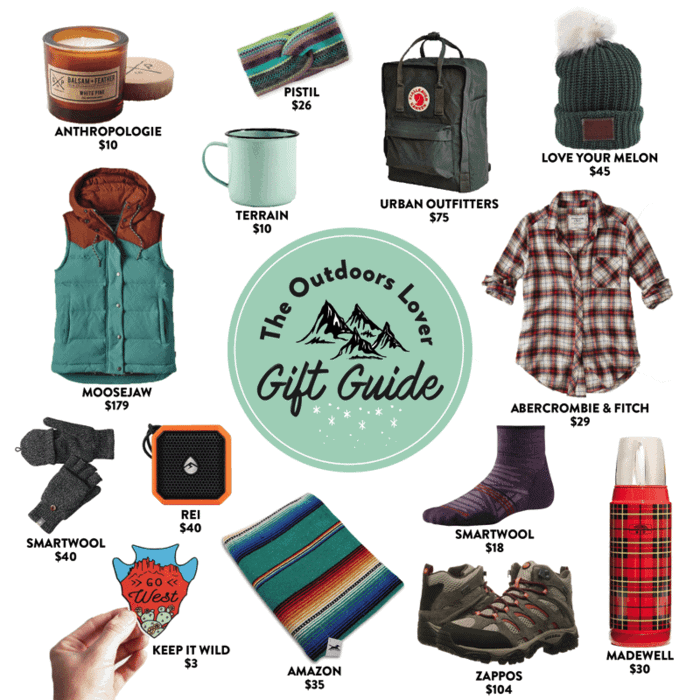 This post may include affiliate links. Thank you for your support.