Sharing why we buy natural, organic dog food for Olive and a review of Castor and Pollux's ORGANIX® dog food. This post is sponsored by Castor and Pollux. All opinions are my own. 
Olive turned EIGHT this month! She definitely doesn't look or act eight… but she is and it's crazy to think about. We got her the year we moved to Richmond so she's been with us almost the entire time we've lived together and she's definitely our baby. Yes, she's quite a furry little babe, but it's cool because Isaac and I are both pretty hairy humans so she fits right in.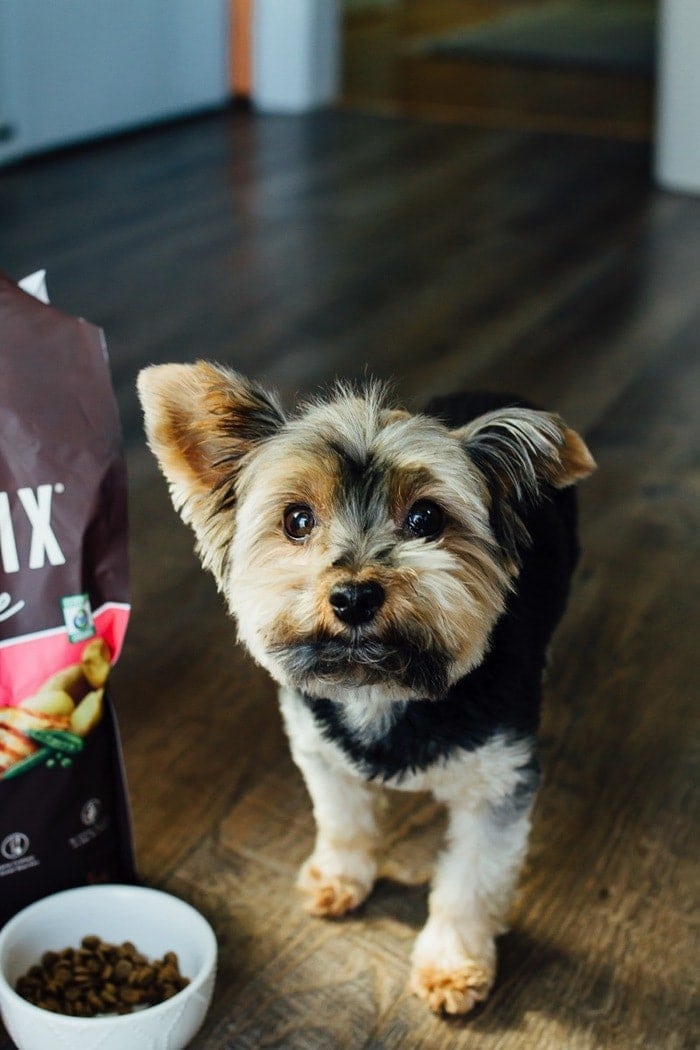 Since the beginning we've always fed Olive natural and/or organic dog food. It wasn't anything Isaac and I ever discussed, it was just a thing that happened naturally. As someone who values nutrition and strongly believes that the food we eat directly affects our health, feeding Olive high-quality food has always been a non-negotiable.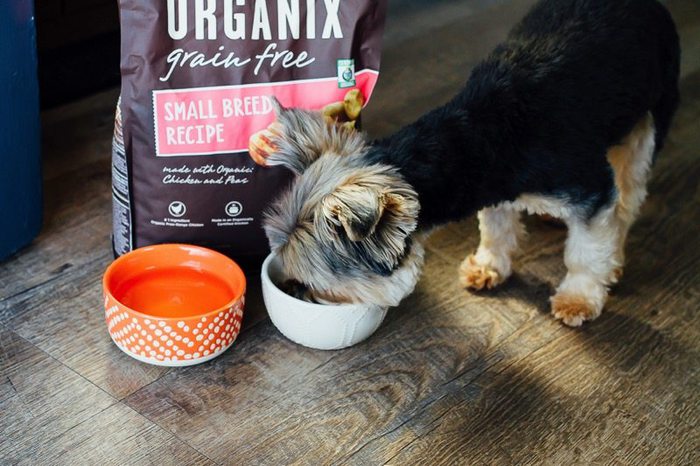 We want her to be healthy, happy, energetic and live as long as possible so obviously we want to feed her food that will strengthen her immune system, keep her coat shiny and sleek and ensure her digestive system runs smoothly.
If you have pets I'm sure you've pondered the question — is natural and organic pet food worth it?
For us, the answer is yes! This article does a great job explaining the top benefits of natural, organic dog food. If you don't have time to read the article, here's a quick overview: feeding your pet organic food can help with less skin ailments and allergies, a stronger immune system, fewer digestive disorders and longevity. I want all of these Olive, obvi. 🙂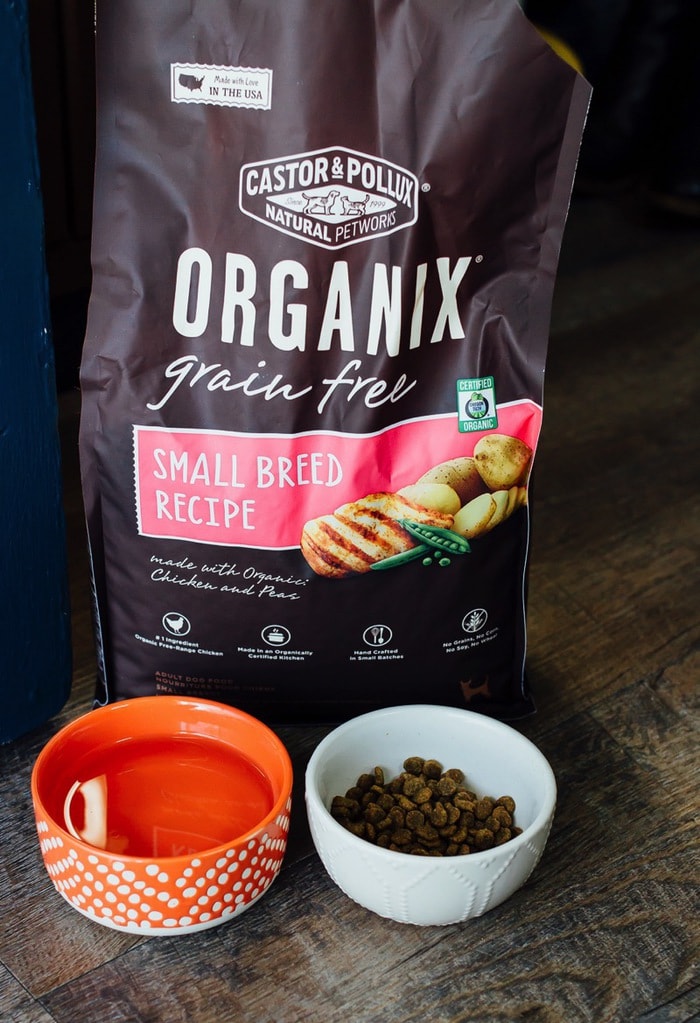 Organic ingredients are produced without chemical pesticides, synthetic fertilizers, artificial preservatives, added growth hormones or antibiotics. I choose organic food whenever possible for Isaac and me so it only makes sense to choose organic food for Olive as well.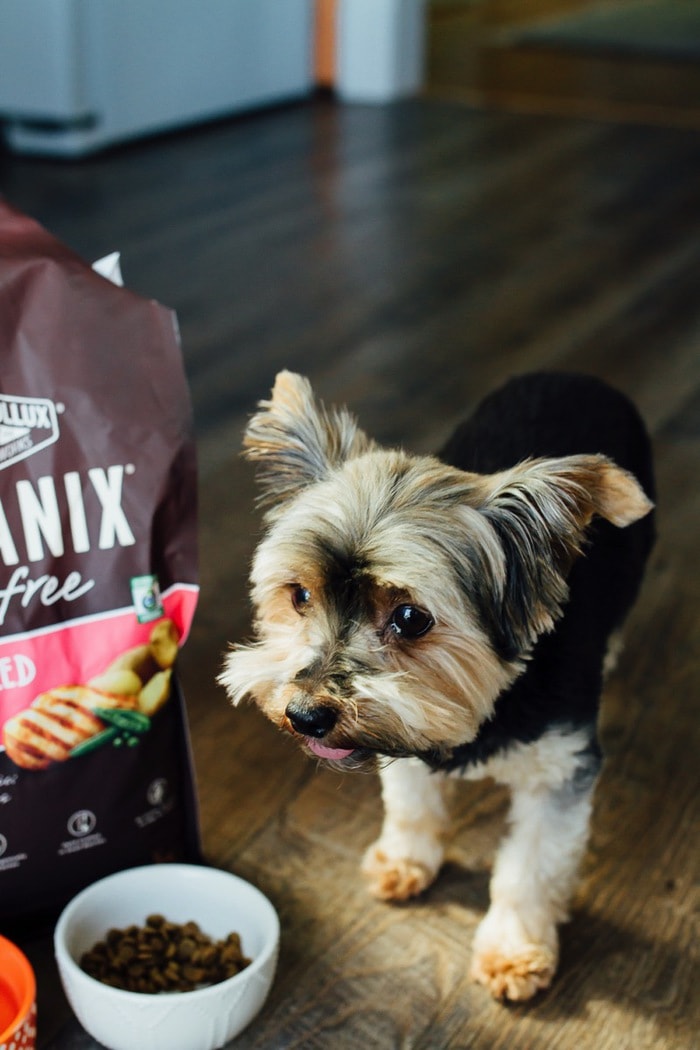 Recently we've been feeding Olive the ORGANIX® Small Breed Grain Free recipe. Not only am I impressed with the ingredient list — organic, free-range chicken is the #1 ingredient — but Olive love, love, loves this food. She's usually more of grazer when it comes to eating, but she gobbles up every kibble of this food almost immediately whenever we feed her.
As I mentioned the ORGANIX® Small Breed recipe uses organic, free-range chicken as the #1 ingredient, but it also has organic coconut oil — rich in omega 3 & 6 fatty acids that contribute to healthy skin and coat — and provides 100% complete and balanced nutrition. And, the ORGANIX® recipes do not contain corn, wheat, or soy. Olive actually likes the Chicken and Brown Rice Recipe as well, but I find that the Small Breed recipe is great because the kibble is smaller. Plus, I like buying the smaller (4 lb) bags because she only eats a little over 1/2 cup of food a day so the big bags last us a LONG time.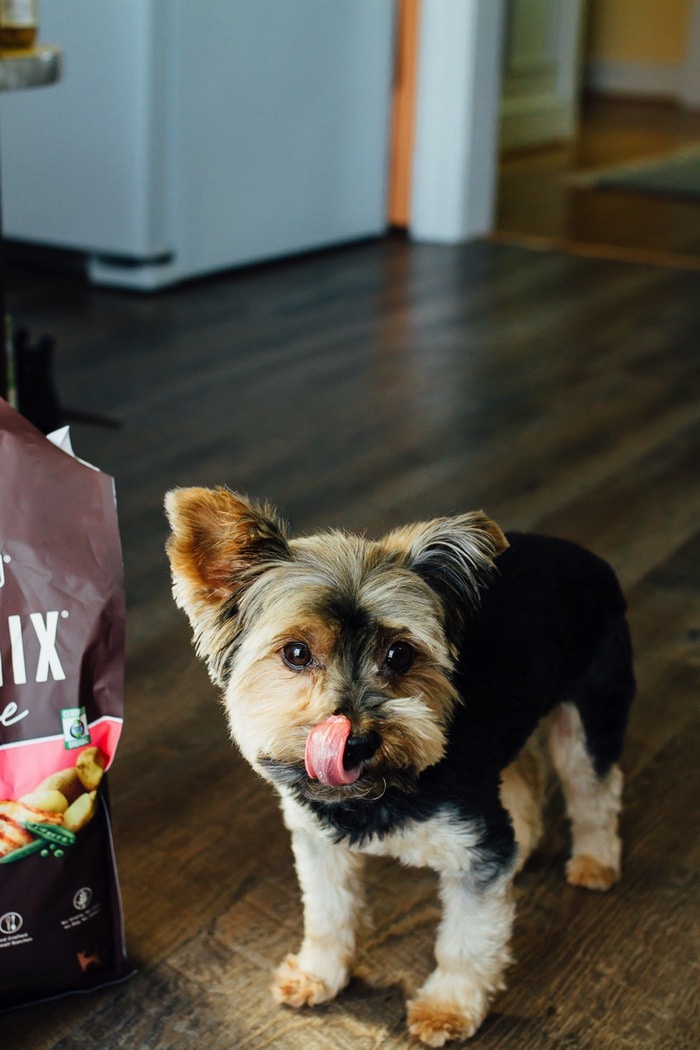 Another reason I'm a big fan of ORGANIX® is that all their recipes are made in the USA in an organically certified kitchen. There have been some scary recalls of imported dog food in the past so I like knowing that the food I feed Olive is made here the USA. Added bonus, ORGANIX® is sold at PetSmart, Petco and natural grocery stores like Whole Foods. I shop at Whole Foods regularly so it's super convenient for me to pick up Olive's food while grabbing groceries for the week. To locate a store in your area, visit the Organix® site. If you want to save yourself a trip to the store, you can visit the brand's shop online search menu.
Interested in learning more about ORGANIX® for your pet (they have organic cat food too!)? See all of their recipes here.
This post may include affiliate links. Thank you for your support.