Typically I'm in gym, dinner, sleep mode after work but this week has been packed full of fun events – greens demo on Monday, vision boards with the RVA Lululemon team on Tuesday and then a blogger dinner with KERF tonight! <– More on that in a moment.
First thing first, I started this morning with a piping bowl of pumpkin oats topped with almond butter and apple butter.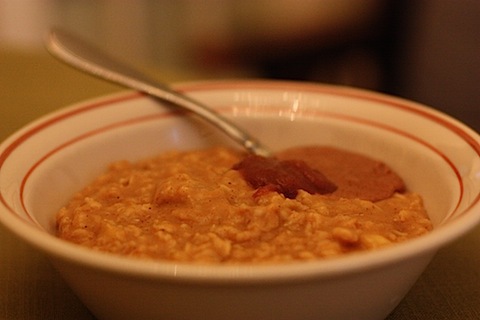 I used my standard oat preparation but soy milk instead of the almond milk and then I mixed in 2 tablespoons of canned pumpkin and some pumpkin pie spice while the oats were cooking. It was a nice, warm change from the pumpkin spice smoothies I've been drinking like water.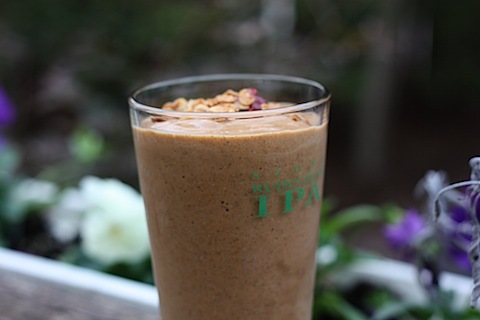 These are seriously so good!!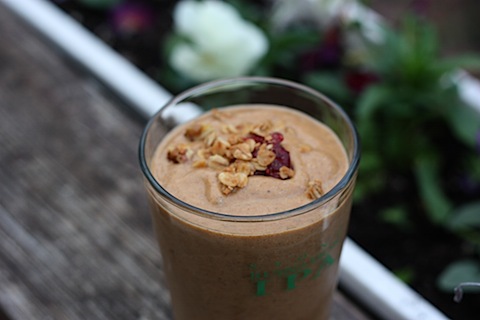 Moving right along to this afternoon, I left work early to go to my first-ever acupuncture appointment. I'm still dealing with muscle tightness in my back and tingling in my left leg so I've decided to give acupuncture a try. Isaac swears by it and convinced me that the needles wouldn't hurt. Lucky for him, he was right. 😉
The needles are so small all you feel is a bit of pressure when they are inserted. A few of the places where the needles were (my hands and feet) felt a tiny bit achy after the procedure, but overall the experience is really relaxing – like a massage. I don't think I fell asleep while on the table, but time passed so quickly I almost feel as if I had to have slept through some of it. It was a good experience and I'm glad I finally tried it out. Although, I really hope it works because it's definitely not cheap nor is it covered by my insurance. :/
Post needling, I headed home. Isaac and I decided to take advantage of the fall weather by walking to meet up with Kath before heading over to Olio for the blogger dinner.
Olio is one of my go-to places for casual, but delicious fare. It was cozy inside, per the usual – although things had been changed around a bit making the place seem a bit more open. I dig the new set-up!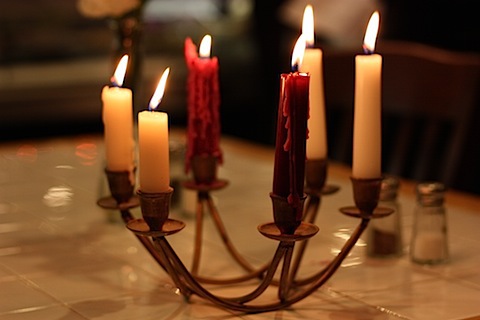 Although there were several items calling my name I decided to go with the Smoked Salmon Nicoise Salad for dinner.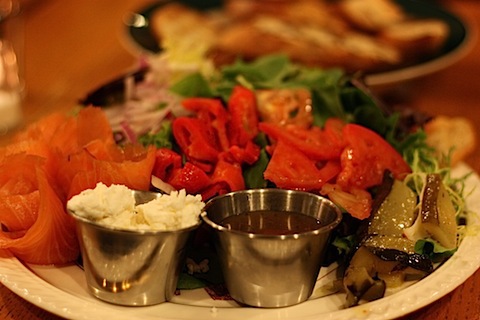 I loved the presentation of the smoked salmon and the fact that I didn't have to ask for the dressing on the side. 🙂 Plus, the salad was perfectly filling! Smoked salmon is something I don't tend to eat a ton of, but every time I do I am reminded of how good it is!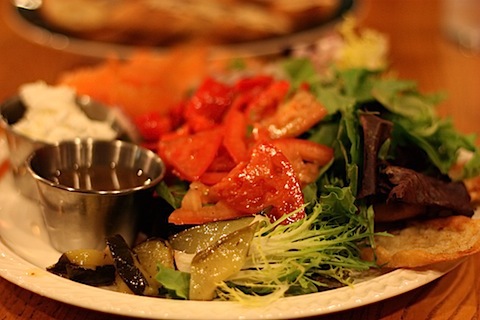 Olio was kind enough to offer our table a complimentary dessert plate to share. Of course, we sent it back had no trouble devouring every last crumb. Table motto- no dessert left behind. 🙂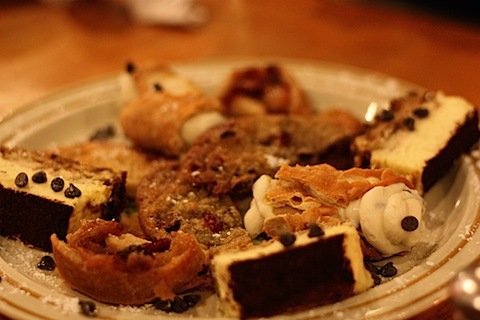 I had a taste of everything, but the cannoli was my favorite- the cream was spiced with cinnamon and melted in my mouth!
Here's the gang (minus Isaac who graciously took multiple photos)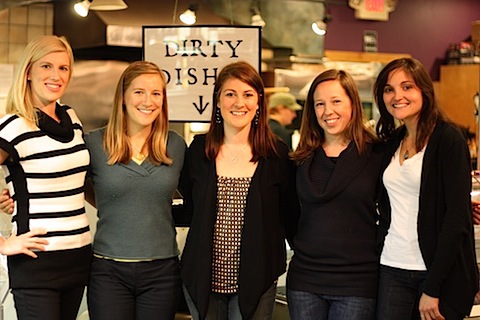 Steph, Kath, Katharine, Julie, Me
Good food and good conversation made the night quite lovely and I'm excited to have met some more local ladies!
Now it's officially past my bedtime….